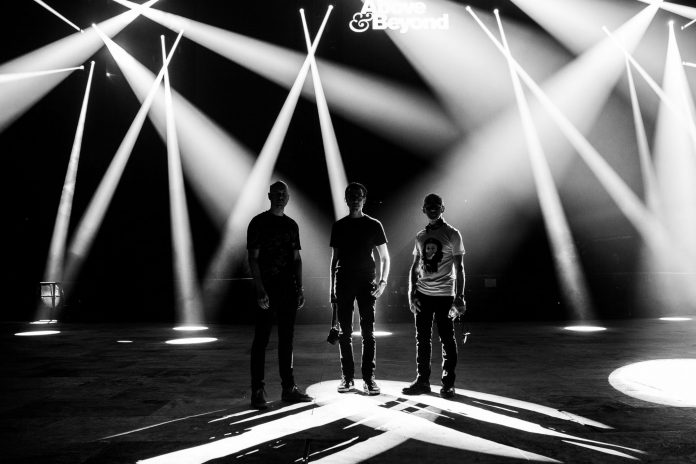 Ahead of Above & Beyond spinning in the New Year in NYC, let's revisit "Alchemy" and see why this track still delights and haunts listeners eight years later.
---
It was months ago that Above & Beyond announced their New Year's Eve show in NYC, and I cannot believe that it's hardly a week away now! As my anticipation for that show builds, I find myself reflecting on some Above & Beyond classic tracks as well as my path into Anjunafamily. For me, it's only been three years since I discovered them, but my heart is deeper in their library, and my personal favorite tracks date back to the 2006 (Tri-State) to 2011 (Group Therapy) era.
From the Group Therapy album, "Alchemy" is a classic that keeps calling me back. It's not a terribly happy theme, but as with all things Above & Beyond, there's always an uplifting spin. To me, though, it's all summed up in the line, "to make love where there was none" because that is true alchemy. And no matter how deep I go down the Anjuna rabbit hole, I keep finding that every show I attend feels like alchemy to me. I can listen to the sad story in the "Alchemy" lyrics, but what I really feel is the alchemy of the music, movement, and people I meet at every show.
Related: Want to find out what a quick trip to Ibiza is like? Read my tale of how I spent 18-Hours in Ibiza with Above & Beyond, Armin van Buuren, and Carl Cox!
While "Alchemy" isn't a track that gets a lot of play at current shows, I can always hope. And with the recent focus Above & Beyond seems to have put on classic tracks, perhaps this will find its way into the set on New Year's Eve. Either way, I'm playing this track over and over as part of my lead up to the party in NYC. While watching the official video for the first time, I noticed that it includes a billboard advertising Above & Beyond NYE LA for 2012, so I guess there is an NYE connection after all!
Check out Above & Beyond – Alchemy on YouTube:
---
Above & Beyond – Alchemy – Lyrics:
All these words you speak to me
Are from a foreign land
You're telling me that birds don't fly
How can it be that you love her?
You don't have to raise your voice
I still don't understand
There's me and you, and you and me
So how can it be that you love her?
It was alchemy
To sing to me your freedom song
To make love where there was none
Alchemy, now it's all gone
Here's the golden one
Alchemy, now it's all gone
She is the golden one
So what are you saying?
We've got to dismantle it all
Rip off the paper, smash up the walls
How can it be that you love her?
Take all of the things
We so carefully made
Take all of the lies that you've betrayed
How can it be that you love her?
It was alchemy
To sing to me your freedom song
To make love where there was none
Alchemy, now it's all gone
She is the golden one
It was alchemy
To sing to me your freedom song
To make love where there was none
Alchemy, now it's all gone
She is the golden one
---
Follow Above & Beyond on Social Media:
Website | Facebook | Twitter | Instagram | SoundCloud | YouTube