Berlin-based Kevin Knapp responds to the dance floor demand, serving up a brand new four-track EP, Bleep Blop, out now on Desert Hearts!
---
Get ready to leave all seriousness in the dust as Kevin Knapp cultivates his Desert Hearts relationship even further with Bleep Blop. Officially out now for your listening pleasure, this brand new EP comes with two new originals and two mighty fine remixes from the likes of Wyatt Marshall, Lubelski, and RYBO!
Famed for laying down some wildly addicting vocal bangers throughout his career, Kevin Knapp certainly does not disappoint when it comes to adding a creative edge to get the bodies grinding hard and proud! So let's get right to the music and continue on below for my take on each track.
Take a listen to Bleep Blop on Spotify below, download it on Beatport, and read on for a deeper look at this release from Kevin Knapp!
Stream Kevin Knapp – Bleep Blop on Spotify:
---
To get the party started we begin with the title track "Bleep Blop".
Kevin's vocal chops shine front and center as he playfully entertains the eardrums with high energy house kicks and a few well-placed sound glitches, or as he would call them, bleeps and blops. All in all, this is the perfect track to set the tone for some lighthearted thrills on the dance floor. In my opinion, if a track can inspire me to drop what I am doing and start bouncing to the rhythm then I am all in to throw some support. "Bleep Blop" delivers that special magic tenfold and is a true testament to Kevin Knapp's relevancy in the present-day house music industry.
Feeding off of the energy from "Bleep Blop," "Cute" answers back with a little vocal aid from the magnificent Baby Luck. While the track may be called "Cute," there is something very mystical and dark about this track. Maybe it's the crunchy industrial tech vibes that have me all wound up or maybe its the low octave bass kick that lingers softly in the background. Either way, if we look at the track as a whole, "Cute" delivers a load of intensity that makes for quite an eyebrow-raising balance between instrumental production elements and vocal storyline.
We all love a good remix and on Bleep Blop, Lubelski, Wyatt Marshall, and RYBO have far exceeded the mission!
Taking the lead on the "Bleep Blop" rework, Desert Hearts family members Lubelski and Wyatt Marshall have put their heads together to come up with something extra special. It is the inclusion of gritty head-piercing sound details with hollow tribal-inspired drum details that makes this rendition pop with a cool and quirky festive edge.
Focusing on the groove with fleeting details of vocal distortion, there won't be one dry body on the dance floor as we are inspired to pull out our best moves. But just wait until you reach the final two minutes of the track. Things get weird in all the right ways!
You'll also want to hold onto your hats and strap your dancing shoes on tight because the enigmatic RYBO has jumped on the remix train with his fiery re-imagination of "Cute." Instantly I am drawn to the chugging of the bassline, definitely, one of the biggest changes to the tune and one hell of a smart choice as the boundless energy has got me hot and ready to party.
From start to finish the drive is absolutely unrelenting and with Baby Luck's sexy vocal performance, we find a supreme synergy destined for peak hour play. And how about that quick yet tantalizing breakdown right before the three-minute mark! It's enough to send us into a full-on head trip.
With the Bleep Blop journey now officially complete, I am already craving more from the incomparable Kevin Knapp!
When all is said and done Bleep Blop is sure to go down in history as one of Kevin Knapp's most creative offerings to date and that is quite the accomplishment when we look at his amazing discography that includes tracks like "Your Mind", "Drug Birds," and "The Drums." I have a feeling that Kevin Knapp has so much more up his sleeve for the future and we will be here ready and waiting to sing his praises for many more years to come.
---
Kevin Knapp – Bleep Blop Tracklist:
Bleep Blop
Cute feat. Baby Luck
Bleep Blop (Lubelski, Wyatt Marshall Remix)
Cute feat. Baby Luck (RYBO Remix)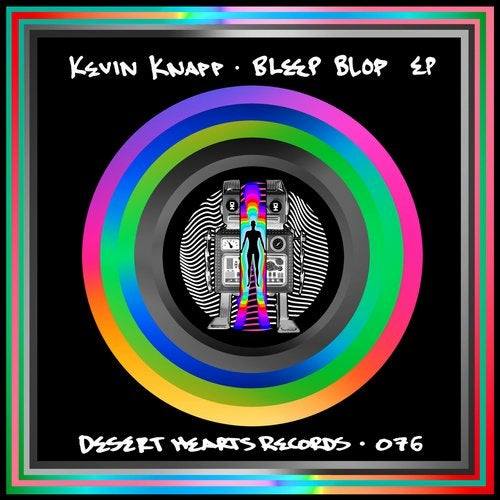 ---
Connect with Kevin Knapp on Social Media:
Facebook | Twitter | Instagram | SoundCloud