Solarstone teams up with Activa to bring listeners to a bliss-like state with powerful tunes as Pure Trance reaches its eighth edition.
---
While those who attended Dreamstate SoCal earlier this year are still basking in the sounds that permeated the festival, Solarstone is keeping the vibes rolling on strong with a fresh volume of his Pure Trance series. Now reaching its eighth edition, he's looked to fellow artist Activa to bring us a taste of his own style and sound as well.
Mixing the first disc to perfection, Solarstone takes listeners on a ride that is filled to the brim with absolute stunners. Whether it's the versions of tracks like "Todo Para Mi" and "Sarmale" reworked for this compilation or the plethora of retouched tracks like "Blue Hour" and "Essence," it's a trip that any trance lover will want to take as they get swept away in his soundscapes.
Related: Need more Solarstone in your life? Check out our review of his latest album!
When asked about taking on the mixing duties for the second disc, Activa stated: "I wanted to ensure that my mix was part of a bigger 'whole' and provide not just a journey on that disc, but a continuation of the journey from Rich's mix while still keeping its own identity and sound." And continuing that journey is just what he accomplished by hitting us hard with tracks from artists like Dan Stone, Robert Nickson, Factoria, and a few of his own as well.
Take a listen to Pure Trance Vol. 8 on Spotify below, download or stream the release on your favorite platform, and read on for some thoughts from Solarstone on the latest edition!
Stream Pure Trance Vol. 8 on Spotify:
---
"I'm delighted to present this year's Pure Trance edition! I decided to focus on the lower BPMs this time, and bring in one of my favourite producers – Activa – for the higher tempo side of things, and the quality of tuneage is really outstanding, full of innovation and creativity. I hereby invite you to join us on a wonderful journey focusing on melodic, emotive progressive & driving, uplifting pure trance music."

– Solarstone
---
Tracklist:
Disc 1 – Mixed by Solarstone
Super-Frog Saves Tokyo – Beautiful Surfaces (Solarstone Ambient Intro Version)
Stoby & Coulter featuring Liz Cirelli – Sun is High (Solarstone Dubby Retouch)
New Ordinance & Gozzi – Aho (Vocal Version – Solarstone Retouch)
Allende – Essence (Solarstone Retouch)
Claudiu Adam – This Side of Paradise (Solarstone Retouch)
Oliver Imseng – New Dawns (Solarstone Retouch)
Solarstone – Take Me On Your Flight PT II
Orkidea vs. Dinny Ward – Forward Forever Out of the Screws (Solarstone Edit)
Men-D – Sarmale (Pure Trance 8 Version)
gardenstate – Bloom (Solarstone Retouch)
Obie Fernandez – Todo Para Mi (Pure Trance 8 Version)
Sam Mitcham – Amarula (Pure Trance 8 Version)
Solarstone – Rain Stars Eternal (Robert Nickson's RNX Remix)
Ehren Stowers vs. Elizabeth Fields – Mandela Effect Speak in Sympathy (Solarstone Edit)
The Blizzard – Blue Hour (Solarstone Retouch)
Solarstone & Future Disciple – Monkey Mia (Stripped Mix)
Disc 2 – Mixed by Activa
Tony Anderson – Immersion (Intro Version)
Activa – Midnight
Way Out West – Mindcircus (Solar Movement Remix)
Stephens & Green – Lexicon
Sector7 – Cherry Blossom (Stephens & Green Rework)
Solar Movement – Pure Soul (Dark Mix)
Robert Nickson – Journey To The Deep
Jamieson & Lamb – Frost
Starpicker – The Traveller II
Dan Stone – Novo
New Ordinance – Beyond Gravity (Factor B Remix)
James Kitcher & Adam Taylor – Utopia at Midnight
Solarstone & Activa – Spirit
Simon McLeod – Recall
Factoria – Enlivened Frequencies
Sector7 & Niko Zografos – Efforia
G&M Project – Sunday Afternoon (Jaron Inc. Remix – Activa Rework)
Activa & Julie Thompson – When The Mask Falls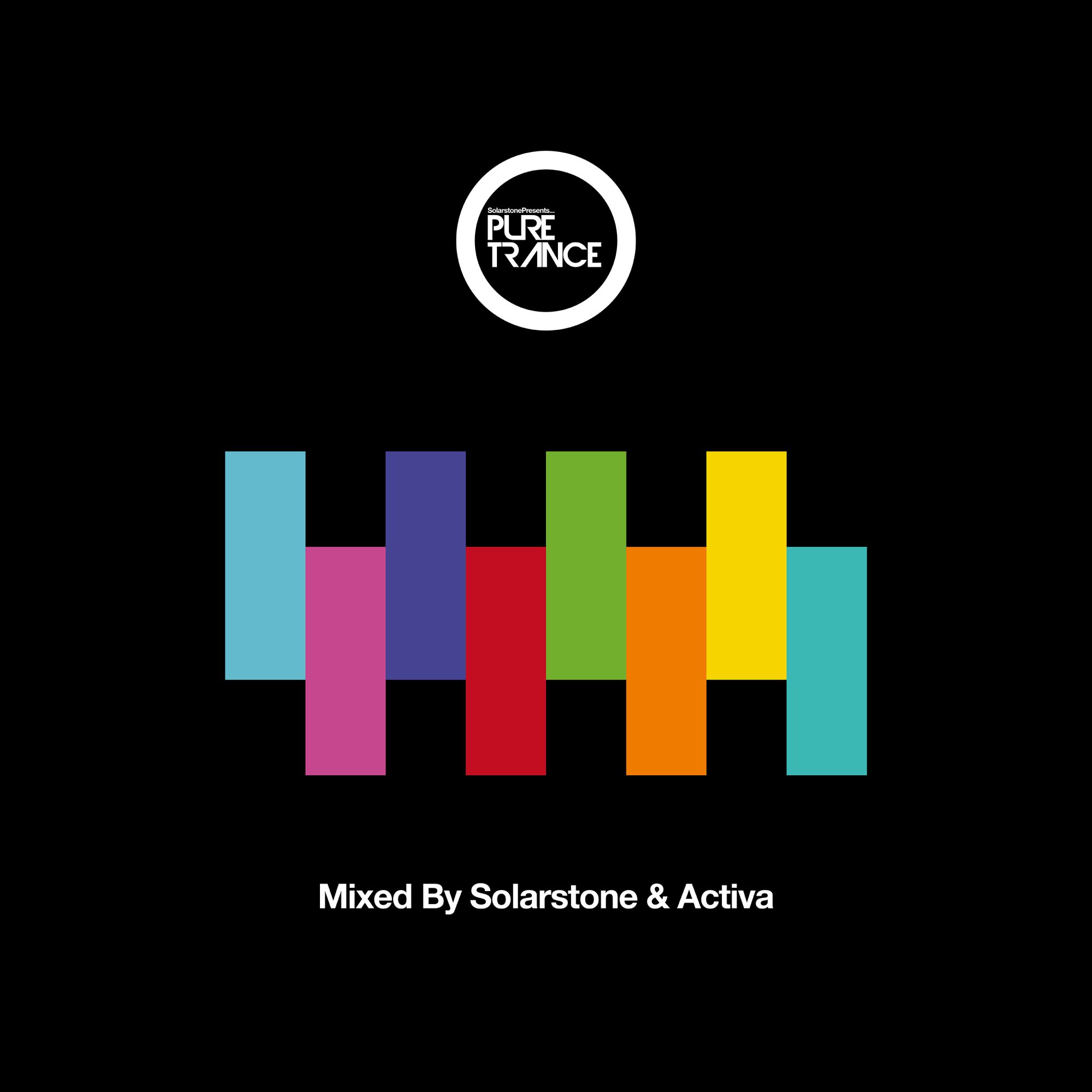 ---
Follow Solarstone on Social Media:
Website | Facebook | Twitter | Instagram | SoundCloud | YouTube
Follow Activa on Social Media:
Facebook | Twitter | Instagram | SoundCloud