After four years, three albums, and a total of 27 tracks, Solarstone completes his beloved One project with the impressive …–.
---
Pure Trance maestro Solarstone is back with yet another masterpiece and the conclusion to his 3-album project, as he releases a yellow album sequentially named …–. Although a rather unorthodox album title, Solarstone has been intentionally naming his albums in Morse code since the beginning of the project: first being .—- (1), second ..— (2), and finally …– (3). All three of these come together in a special, three-album box set, simply titled One.
…– is the grande finale of the four-year project and is a remarkable display of talent from not only Solarstone himself, but also the incredible writers on his Pure Trance label including Robert Nickson, Lostly, Orkidea, and more. Every part of the album is intentional, meaningful, and emotional as it starts off energetic and mysterious, then goes into a light and euphoric feel, and finally ends slower and more melancholy. From uplifting trance to progressive to chill-out, he touches on multiple melodic genres beautifully weaving together a story in a grand exhibit of his versatility and technique.
Don't forget to listen to '…–' on your favorite platform and look below for my review on this grande finale of an album!
Stream Solartstone – …– on Spotify:
---
Robert Nickson and Solarstone starts off with 'Voyager II', a track with a space odyssey kind of feel.
A sequel to original track "Voyager," Solarstone enlists help from spaceman himself, Robert Nickson in the opening track "Voyager II". As seen in Nickson's most recent album, Tellurian, his obsession with space-time is all but too apparent. Solarstone adding him on the track took the galactic sound to another new level.
The vocal samples and starry sounding notes make listeners envision traveling through space pass comets shooting stars. The track ends and goes straight into a track with a completely different feel.
The album takes a more progressive turn in the second track, "Slowmotion V," while "Rainbow King" is an uplifter sure to make all listeners smile.
"What do you think controls you? Your body, or your mind?" the second track profoundly inquires as progressive powerhouse Orkidea and Solarstone present the fifth installment in their "Slowmotion" series, "Slowmotion V". Similar to the previous four tracks, this is an intricate and dark, progressive piece in a minor key evoking a sort of mysterious vibe.
It is also a stark contrast to the following track, "Rainbow King", which is a bright and bouncy vocal track. Personally, I've never heard a voice quite like Julie Scott, as her vibrato is super unique and makes the track very interesting to listen to.
"Sky" is a previously released track that shows off Solarstone's melody writing skills.
There are very few songs that have moved me to tears upon first listen, and this track is definitely one of them. First heard during his Luminosity Beach Festival set earlier this year, I'd been anticipating this song for quite some time. The track exactly depicts its title, the "Sky" and starts with a voice describing the sky as "the most beautiful sight he has ever seen." In it, he describes that he is moved to tears by the sheer beauty which can only be imagined via the melody that goes throughout the song.
Everything, including the bassline, the arpeggios, the chord progressions, and the soft and subtle percussions is one of the most beautiful, if not the most beautiful track, I've heard this year. The track is a masterpiece, to say the least, and definitely my favorite on the album.
Lostly is brought in to bring us a fantastic melody in uplifter "Landmark," while "Endeavour" is a more ominous progressive tune.
I really enjoyed this album because of how dynamic it is going from euphoric sounds to sounds of sadness, and the next two tracks exemplify that so well. Lostly is brought onto a track and delivers us a tune for the history books. Building a breaking down melodies and layering over strong beats like they were born to do it, Lostly and Solarstone's "Landmark" is a captivating track sure to emotionally move anyone who listens. Taking a bit of a darker turn, progressive track "Endeavour" is a bit slower as a minor chord is brought in to lead in a melancholy melody.
Nearing the end, "Monkey Mia" with Future Disciple and "Spirit" with Activa shows a more playful side.
"Monkey Mia" is my personal favorite besides "Sky" because of the energy that it radiates.  Future Disciples is yet another Pure Trance artist that has been pulled in to deliver a fantastic track with high BPM's and playful melodies. Children chanting throughout the track to give it a more light-hearted feel, while "Spirit" is a much more energetic and hard-hitting track.
"Spirit" is very on-brand for Activa who has historically made some of the most well-produced and forthright tracks in trance history. Clocking in at least 138BPM, the track spews energy and vigor and provokes listeners to move along with the beat.
Betsie Larkin lends her voice to the emotional chill-out track "Indestructible".
On "Indestructible", Solarstone delivers a slow, an encouraging chill-out style track about finding the strength to get through even the darkest of times. This track is definitely the most unique track on the album, and it blows me away every time I hear it. Betsie Larkin has historically lent her voice to the most famous of trance tracks, and producers go back to her for her emotive vocals and astonishing technique.
"Underneath it all we're indestructible," Larkin belts out instilling courage and valor as she tells a story of "rising from the ashes," only to emerge even stronger than before. The track is a breath of fresh air. It's a great example of Solarstone's versatility as a melody writer and provokes even non-trance fans to listen to what he has to offer.
The album ends with a slower track, "Father," a song dedicated to Solarstone's late father.
In early 2018, Solarstone's father passed away. On his last album, he wrote the song "Thank You" as a way of giving thanks to him and this time, he's dedicated another track aptly titled "Father". Solarstone is joined by progressive producer Gai Barone in over five minutes of nothing but heavenly sounds and a gorgeous piano. No percussions, no synths, no vocals, just melody, and a beautiful one at that.
This goes along with the distinct songs on the album where Solarstone is really going out of his normal repertoire and bringing a more unique and inventive sound. I can't think of a better track to bring both the album and the entire project to a close.
Solarstone has completely outdone himself on …– and has proven he's truly one of the greats in the trance scene.
I listened to the album three times over before starting to jot down my thoughts and I'm still stunned by the sheer ingenuity and creativeness of this album. Every track has meaning, every track has a direction, and every track has a purpose within the album. The storytelling with this album is unmatched, and the artistry involved is impressive, to say the least.
This is an incredible album and I definitely think the wait paid off. I'm excited to hear what he does with the new tracks during his live sets and considering how excited all of his fans were about the album, I'm sure I'm not the only one!
---
Tracklist:
Voyager II (with Robert Nickson)
Slowmotion V (with Orkidea)
Rainbow King (with Julie Scott)
Sky
Landmark (with Lostly)
Endeavour
Monkey Mia (with Future Disciple)
Spirit (with Activa)
Indestructible (with Betsie Larkin)
Father (with Gai Barone)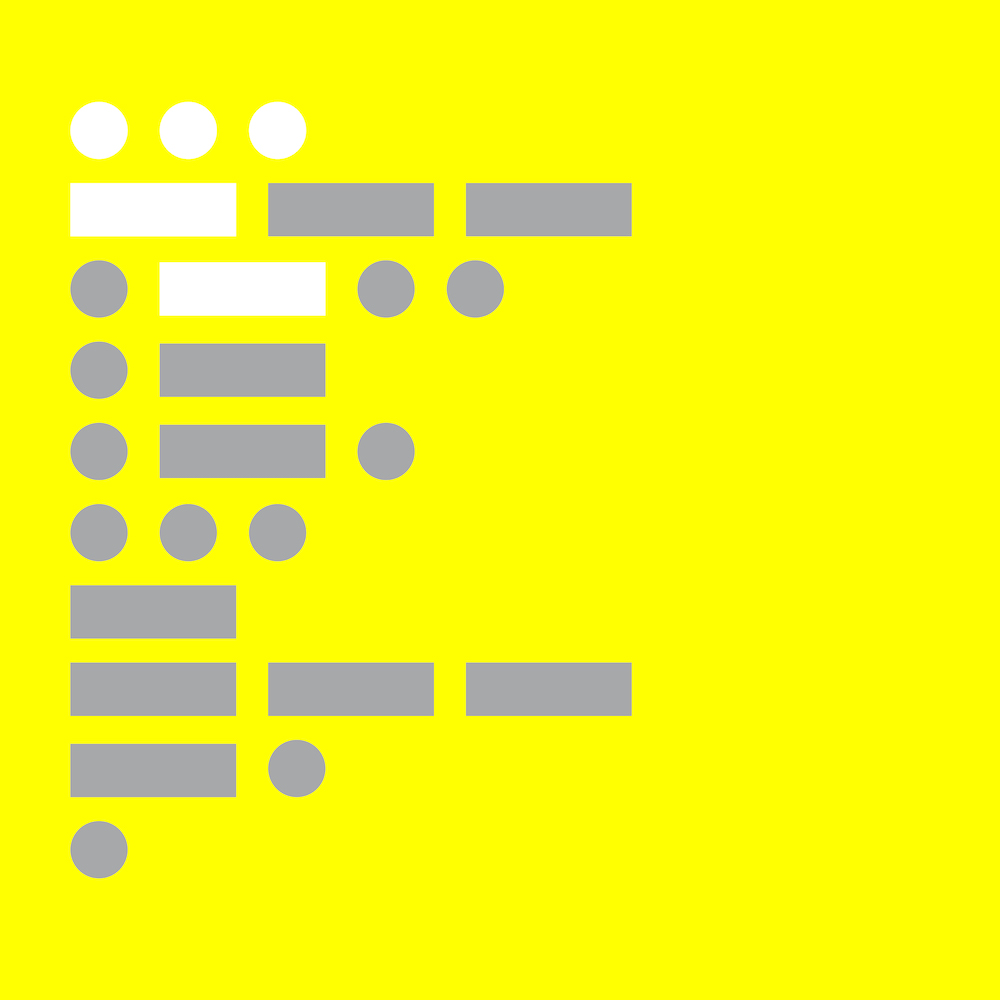 ---
Follow Solarstone on Social Media:
Website | Facebook | Twitter | Instagram | SoundCloud | YouTube