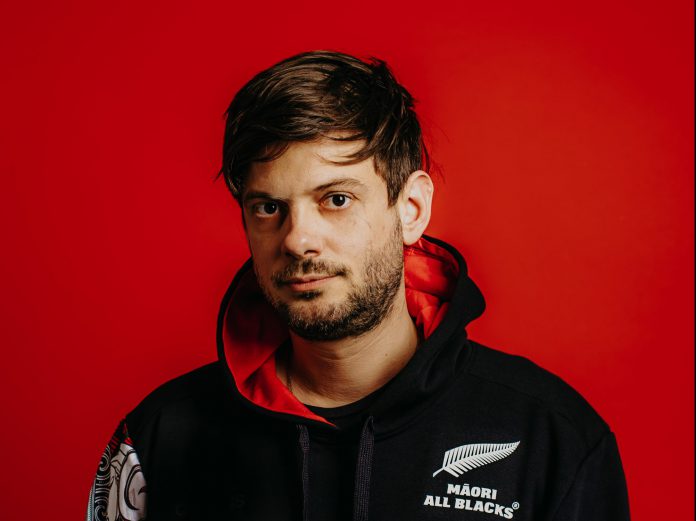 Sacha Robotti goes in-depth about his brand new Slothacid label, upcoming US tour, Welcome To Slothacid EP, and much more!
---
As a curator of the dynamic house rhythms, one of the most magnetic DJ's the industry has ever seen, and a loving advocate of the sloth as well, it is hard not to fall in love with Sacha Robotti. As a beloved member of the Dirtybird and Desert Hearts communities, he has graced the airwaves with a vividly unique attention-grabbing character that keeps house music fans locked in and begging for more.
This month, Sacha Robotti turns the page on the next chapter of his career. That's right, it has been recently announced that our favorite sloth is taking the future into his own hands with the development of his brand new Slocthacid label! To celebrate the launch, Sacha Robotti will embark on a US tour full of open-to-close sets beginning this September, taking over cities and whisking them off to a house music paradise. Additionally, he's prepared a magnificent EP dubbed Welcome To Slothacid, set for release on August 30 as well!
In honor of Sacha Robotti's latest career move, we just had to get in touch and find out more about everything that has been moving and grooving in his life. So sit back, relax, and get to know the man behind the music!
Stream Sacha Robotti – "Tail Of A Siren" on SoundCloud:
---
First and foremost, congratulations on your new creative venture as you recently announced your new label Slothacid! With the ability to retain complete control of the music you put out on the label, will fans get to potentially witness a new side of you that we haven't seen thus far? A creative evolution perhaps?
Thank you! We shall see, it's all work in progress since I'm evolving constantly while getting back to my roots at the same time. My fans know that I'm a versatile DJ who's not necessarily sticking to one style or genre of uptempo 4×4 electronic dance music, but who likes to move between let's say House & Techno quite freely. Now I have the opportunity to show that even more so with my own productions on my own label.
Now, we know that you will be using Slothacid as a platform to release your own music but do you have any thoughts on the type of artist that you would like to showcase on the label as well?
For now, Slothacid is an outlet for my originals as well as collaborations with other artists only. I have a great team who's helping me with the label, I think we will see more of tau0n, JTJ, Sammy, and others who I've been working with. I have collabs coming up with all these guys and more that I'll announce when the time is right. In general, the type of artist I like is a friend, down to Earth, talented, original, and doesn't necessarily have to be established or try to emulate what's popular.
Sitting in the driver's seat of your own destination, what are some of the challenges that you expect to arise from running your own label? 
I had a label between 2005 and 2010, pressing vinyl and CDs, that was at the time when digital sales became a thing and physical distributors went bust. For now, I'm not dealing with physical records yet, so a lot of this "overhead" and the extra steps needed for creating tactile products as well as the quality control required to make outstanding physical copies are simply non-existent. I plan to do vinyl in the future though.
The challenge for me now will be how to run a label in the digital age. Keeping tight schedules might be a thing to watch out for, promoting and marketing music in an age where everyone is making music and marketing themselves on all platforms will also be quite the task.
Tying in with the news about your brand new label comes the announcement of a new EP, Welcome To Slothacid. Can you give us some inside info about its development (inspiration, studio experience, creative challenges)?
With this EP, I wanted to create something that's not the typical EP you'd expect from me, but showcase a greater variety and depth than just having four standard dance floor "bangers" fit for chart sales on Beatport. I want to tell stories with my music and try to have people lose themselves in it both mentally and physically.
My work routine for some of the tracks of this EP involved bouncing ideas off with friends in the early stages, and then picking out the best ideas for me to work on and arrange. JTJ was a great help here and is one of my fave humans to sit in the studio with.
I wrote and recorded my own vocals for "Tail Of A Siren", they sound distorted and somewhat unintelligible as if I was trapped inside an electric field of some kind. "Generator" is more machine-like, on the grimy side, repetitive and layered. "Miles From Home" is my tribute to Robert Miles and the X-Files, it's got this alien quality to it. "Forget Tomorrow" is a collaborative effort with the LA duo tau0n, both featuring their synths and their voices; it's an ode to the power of now. Or whatever you feel like interpreting. 🙂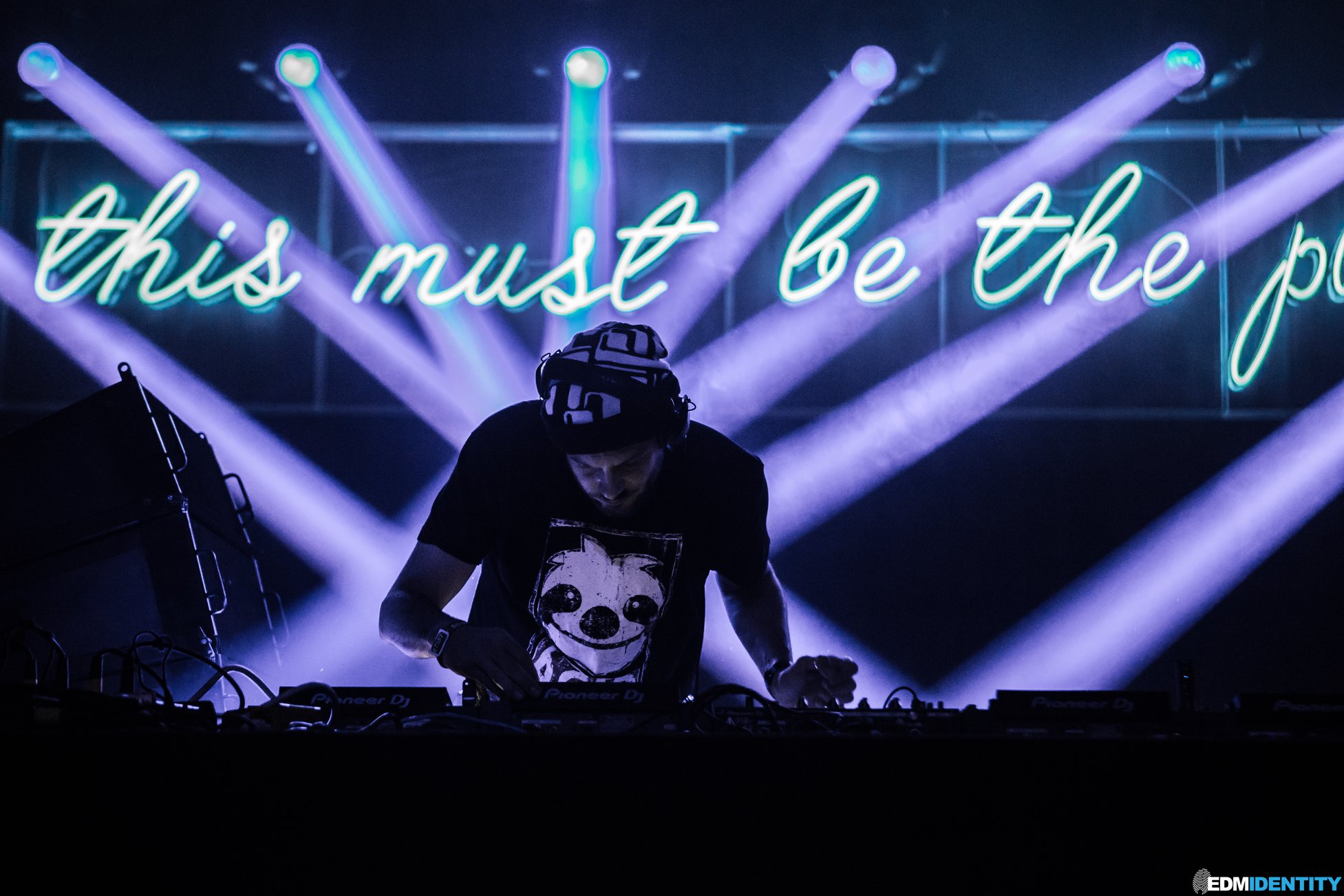 Since we are on the topic, "Tail Of A Siren" has already hit the airwaves, teasing the world ahead of the full EP. Once again, you have delivered a stunner of a track that seems to be born from the mind of a mad-man (and we love you for it). Can you give us the insight as to what goes on in that brain of yours?
Thank you! Lots of things are going on in my brain. To try and describe that is difficult I guess, you're asking me to be self-aware, analytical and vulnerable at the same time. I'd have to write a story about my life for any sort of explanation. I think mainly what I'm doing with my music is therapeutic for me. Music helps me live.
Now onto the topic of your open to close tour, set to take off in September. Why have you decided to make these shows an open to close experience and what can attendees expect from you that may differ from the usual 1-3 hour set time?
The reasoning behind doing open to close sets is simple. Ever since I came to the US, I played shorter sets than what I was used to playing in my former home base Berlin, or Europe as a matter of fact. I was getting a little bit tired of flying somewhere for 10 hours and then playing a one hour DJ set because I feel that in an hour I can't really take people on a journey. It ends up becoming a "hit parade" and rushed, or feels like I'm a jukebox rather than making an actual musical statement or showing off my skills.
Short sets can be fun because I tend to do shorter mixes, almost like when you mix hip hop, but that's not what many tracks that I love are built for. Many tracks that I love develop over time, you need to be open and patient with them, and you have to get into a groove. In my opinion, not all tracks out there have to fit the criteria of being "bangers" necessarily. That's what I noticed it comes down to for many artists – to make bangers or "hits" to be able to use them as tools for themselves to be able to tour and make money.
I feel that it seems to matter less if you made a great track; it matters more what label or brand you release it on and associate yourself with… Which is fine I guess, but it also feels creatively very limiting at the same time and leads to a lot of music to sound like they're made by the same 2-3 people. Somewhat unoriginal, soulless and uninspired. I want to free myself from that. Music is time that's being designed, so the longer I have time, the more I can express myself.

While gearing up to embark on a tour of this magnitude, what has been the biggest challenge thus far in the preparation and planning and how do you plan on keeping yourself motivated with such a grueling schedule?
I'm taking August off from touring to get a good sleep schedule in and work out before my Fall Tour. I also have been trying to live sober and clean as much as possible, and eat healthy foods. If I can keep all this up during my Tour, I'm golden. It gets grueling mostly because of the combination of not being grounded, a lack of sleep, hangovers, and comedowns, so I'll actively work towards avoiding all that as much as possible.
Over the past few years, many artists have been vocal about their battles with both mental and physical health. Have you experienced any of these struggles yourself, and what has helped you out over the years?
Yes, a lot actually, both mentally and physically. That's another story for another interview though. As I mentioned above, consistency in sleeping, eating, and TLC for your own body and soul are essential. Meaning: breaks from work and touring, time off the grid, switching off the phone, taking social media breaks, etc.
Some people in our industry forget that we are mortal and made out of water and carbon.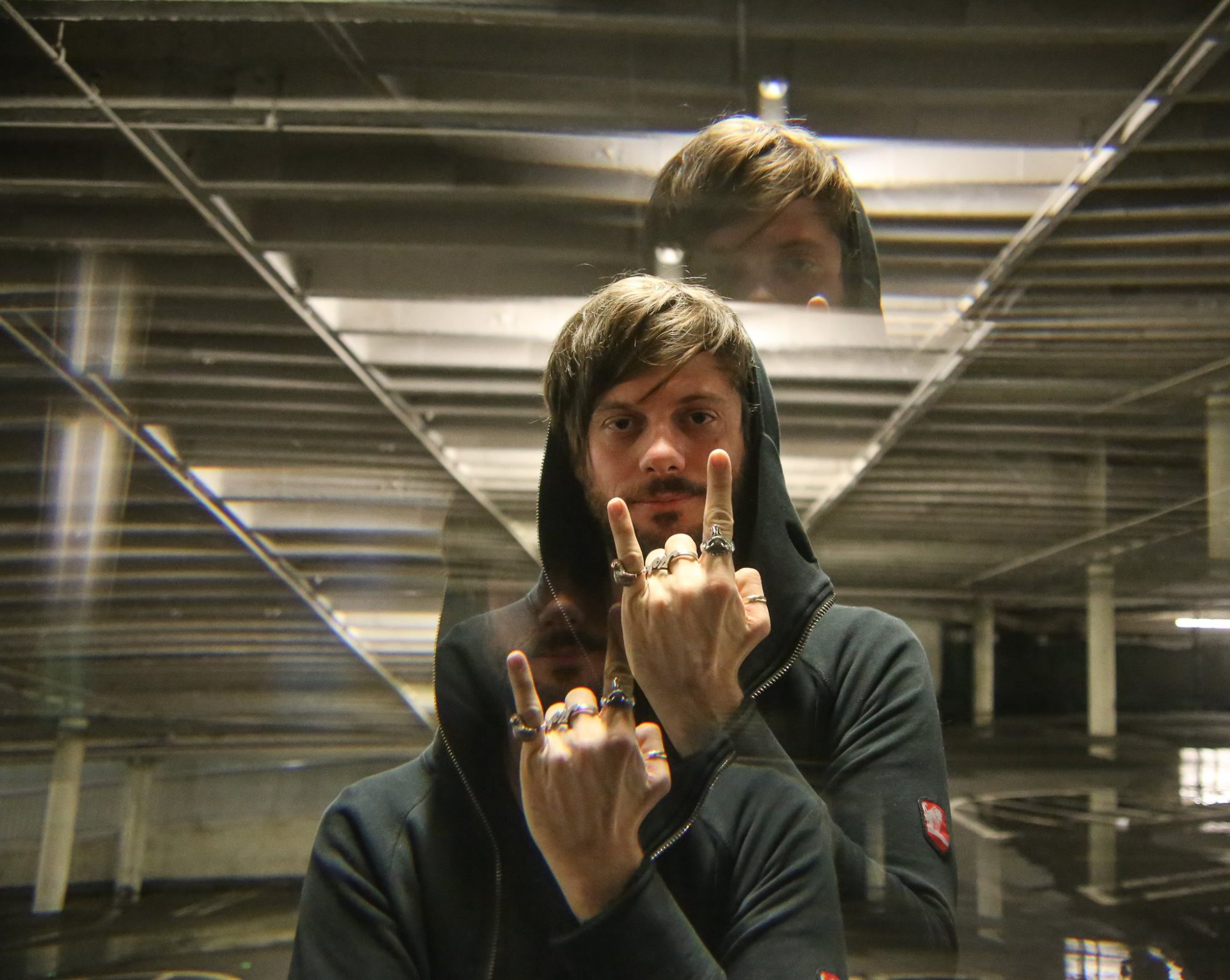 Most of us will never know what it feels like to be on stage delivering the beats that keep the party rocking. What are some of the emotions that you feel when you see the crowd losing their minds to your music? 
DJing is my happy place. Actually, I think I'm the happiest in life when I can play my music, it's one of the rare times when I can switch off all the BS that's in my brain and just live in the moment. The deeper I get into that moment, the more I open my heart and feel the energy of the dance floor I'm playing to, the better I flow, the more I kill it musically.
Yes, it fulfills me to see a crowd going crazy, it validates what I do. The more people I play to, the more I get a feeling of a "high" because it feels like I'm controlling their vibe with my emotions and creativity. It's a powerful feeling. But also, I love DJing even if I'm playing for a crowd of one person, or just myself.
I didn't start DJing to get famous and use my fame for my advantage, but for the love of nerding out with music. Music makes me happy and if the crowd was taken away from the equation, I would still do this for myself.
Finally, as one of the leading acts in the house music scene, you are constantly surrounded by a community that drips with love and inclusive vibes. In your experience, what is the most beautiful thing you have ever witnessed on the dance floor?
Wow, I'm not sure to be honest. I've witnessed some incredible acts of love and kindness on the dance floors I played on. I've had people tell me they fell in love with their future husband or wife on the dance floor while I was playing. Some people told me they didn't kill themselves because of my music. Some other people told me they lost a friend that loved my music, and to pay respect to him they come out every time I play somewhere… these are just a few of many stories along those lines. I think that's the biggest compliment for me, if my music hits people's hearts. Thank you!
---
Connect with Sacha Robotti on Social Media:
Facebook | Twitter | Instagram | SoundCloud