Solarstone is one of those strange artistic enigmas that continues to define trends rather than follow them. For his latest artist album, .—-, he brings the unexpected.

---
When Pure becomes One…
For those who don't know him well yet — Solarstone is the man behind Pure, Pure Trance, and its corresponding Trance movement. He is no stranger to trying new things while retaining a signature style. 
He's a man who's always maintained a joy in producing Trance while still pushing boundaries of his artistic style.  When he announced his new album, the buzz grew out of exactly what it would be – a Trance legend like years past, a creative and quirky journey with bliss, or perhaps even something completely unexpected from the music first minded producer.  With .—- Solarstone unveils the creativity that makes his sound so solid over the years.
.—-, which coincidently is pronounced as "one" since it is Morse Code, is unexpected given what Rich Mowatt, the man behind the alias today, pumps out under the Pure Trance brand.  The last few years have seen him up the ante, with solid productions that feel both energetic and driving.  Teaming with Giuseppe Ottaviani under the Pure NRG guise certainly fueled that notion as well.  .—- however instead dispels the notion that Solarstone is rigid and controlled by one style of producing.
The album isn't altogether that long – only 8 songs and only 51 minutes in length.  The journey is deep though. 
At moments, such as "Choosing His Angels" or "I Found You," the album evokes artists the market as a whole is likely to find recognizable.  For me, both tracks evoke a style that's very Above & Beyond.  Don't get me wrong – it is not like Rich copies their formulas at all!  It just simply has a mood and style that reminds me of their style.  Perhaps it is the vocal performances on both tracks, the first featuring Alex Karweit and the second featuring Meredith Call, which makes me find that plucky style I associate with Above & Beyond.
"Leap of Faith" brings the dark sound Rich loves in his Progressive Selections beautifully into the album – and has moments and cuts that grab me like BT's tunes tend to.  The Pure Trance plucks, along with the airy vocal sample are also signature touches of that Solarstone sound.
There are some strange tracks from Rich's back pocket as well – perhaps "Untitled Love" being the most present example.  The rich, airy synthesizers take the atmosphere up a notch, but the vocals and slow House tempo throw a dizzy mood in my ears.  This is certainly an unexpected twist from the man I so often associate with Trance.  Then again – this particular track may be exactly what the vocals need to make the point Rich wanted when producing it.  Also, there is a cheeky throwback to Trance of yesteryear style in the track – that little arp that percolates up around the 3:00 mark instantly made me think of Antiloop's classic sound.
There's the seminal continuation of Solarstone & Orkidea's collaborative piece "Slowmotion."  This is movement IV if you will, since "Slowmotion" debuted on the 2010 album Touchstone, "Slowmotion II" hit the ground on 2011 on Orkidea's LP 20, and the duo teamed up again for "Slowmotion III" on Orkidea's Harmonia in 2015.  "Slowmotion IV" is a bit stranger than the three versions that populate the past.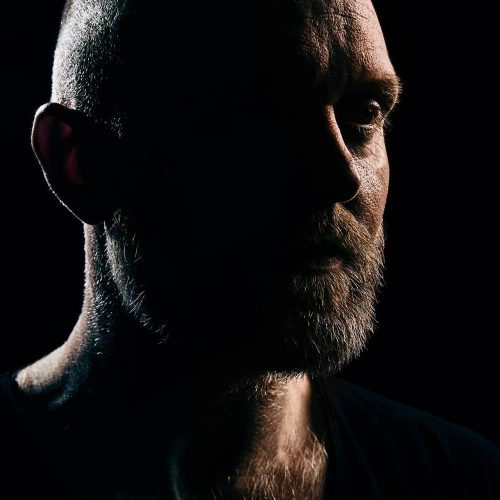 If you seek the fresh styles of Solarstone, you likely gravitated to "A State of Mind" already.
It's got exactly what you'd expect from Solarstone – Progressive Trance vibes a plenty, a plucky arpeggio, and a moving Pure Trance beat.  Bliss as you'd expect, if a bit slower than normal.
If you want the creative beauty on the album, then the closing track is your best choice. "Cafuné" has the most hauntingly striking melody on the album – maybe because it is so soft and simple to the ear.  What's most striking though is the blend of modern atmosphere with an almost 1980's throwback break beat drum line.  Oh, and the cheeky vocoder vocals are a great testament to the sonic journey of the track.  There's more than a bit of thought on this one – including moments that make me feel like I could become Neo and break out of The Matrix all on my own.  It is absolutely my favorite track on the album – and it speaks volumes to the creative talent of Richard Mowatt.
Look – I get it the risk in this album… it is very apparent.  This is Rich being an artist for the art's sake.
He simply has never been one of those producers who would pick up and run on the trend of the day, and instead would rather blaze his own artistic trail.  Over the last few years, he's been more than successful at it – birthing an artist album that bore a striking similarity to exactly what he did as a DJ; he began a movement for Pure Trance.  .—- is the ode to who he is as an artist today – where he is free to break the cipher and recreate something distinctly him.  This is not a true-to-form, 138-140 bpm Trance album.  It is going to shock listeners. It is going to jar fans.
And yet – is that not one reason we put our ears to well-produced music? For the artist to… perhaps… become… one with their sound and give us a new experience?
.—- is out now and available to buy by clicking here – even as a physical copy (pictured below)!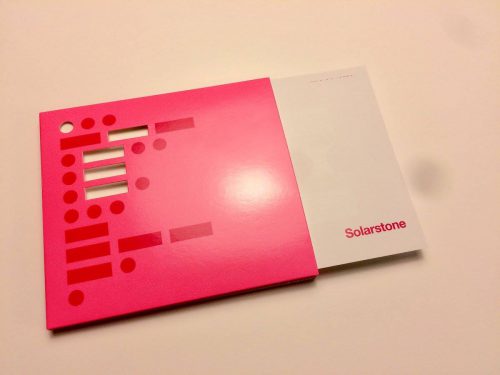 ---
Solarstone – .—- Tracklist:
Leap Of Faith (7:02)
Eclipse (6:03)
Untitled Love (with Rabbii) (5:21)
Choosing His Angels (with Alex Karweit) (4:41)
Slowmotion IV (with Orkidea) (6:44)
I Found You (with Meredith Call) (5:11)
A State Of Mind (7:30)
Cafuné (8:00)
---
Follow Solarstone on social media:
Facebook | Twitter | SoundCloud | Website | Mixcloud | Youtube