Coming off of the release of his Fearworld EP, we sat down with Crankdat to chat about how he balances his projects and goals for the rest of 2019 and beyond!
---
Ohio-based producer Crankdat burst onto the scene a few years back and has soared to the top of festival bills ever since. His early remixes, called "re-cranks", accumulated SoundCloud plays rapidly and began making their way into numerous DJ sets. From there, he began playing shows worldwide and releasing huge collabs with artists such as SLANDER, Adventure Club, Krewella, and Marshmello. 
Most recently Crankdat added some extra heaviness to the spookiest of seasons with his FEARWORLD EP that was well received by bass music lovers near and far. His skills don't stop at just his work in the studio or behind the decks, as he's evolved into a jack-of-all-trades and comes up with his own visuals and runs them at his shows as well.
Coming off of the release of his Fearworld EP, we sat down with Crankdat to chat about his process behind this spooky-themed release, his upcoming tour with NGHTMRE, and his goals for the rest of 2019 and beyond. Take a listen to it below or on grab it on Beatport and read on for the full chat!
Stream Crankdat – Fearworld EP on Spotify:
---
Hey Crankdat, appreciate you chatting with us today! Let's dive in and talk about your recent release, the FEARWORLD EP. What was the production process like for this EP and did it differ at all from GEARWORLD?
Absolutely, thanks for having me to chat! The production process on this was much different than GEARWORLD, a lot better honestly. I overcomplicated a lot of things with that release and for this EP, I just sort of let things flow.
You've teamed up on some massive songs with producers such as SLANDER on "Kneel Before Me" and Adventure Club and Krewella on "Next Life". How do these collaborations come about and do you prefer to produce tracks together or send files back and forth?
With Slander, I went to one of their shows in December of 2016 and they had suggested we link up and do a track together! I flew out to LA twice in 2017 to make the track. With Adventure Club, I sent them a song demo, they made some adjustments, and Krewella tracked the vocals.
Between the two workflows, I think they both have their advantages, being in the same room can be really fun, but it's hard to get two artists in the same room sometimes. Sending files is less fun, but usually works faster!
Having already worked with a number of major artists, is there anyone you would like to work with in the future who you haven't had a chance to yet?
The list is huge! I'd love to work with Skrillex, NGHTMRE, Excision, Zeds Dead, and many more, but the list is too long to name everyone. [Laughs]
Some of our favorite tracks of yours are the re-cranks and remixes. How do you decide on which tracks you want to touch up and put your spin on?
Thank you! I used to 're-crank' pretty much anything, but now I only do it to songs I really really like or I think I can add a cool touch too.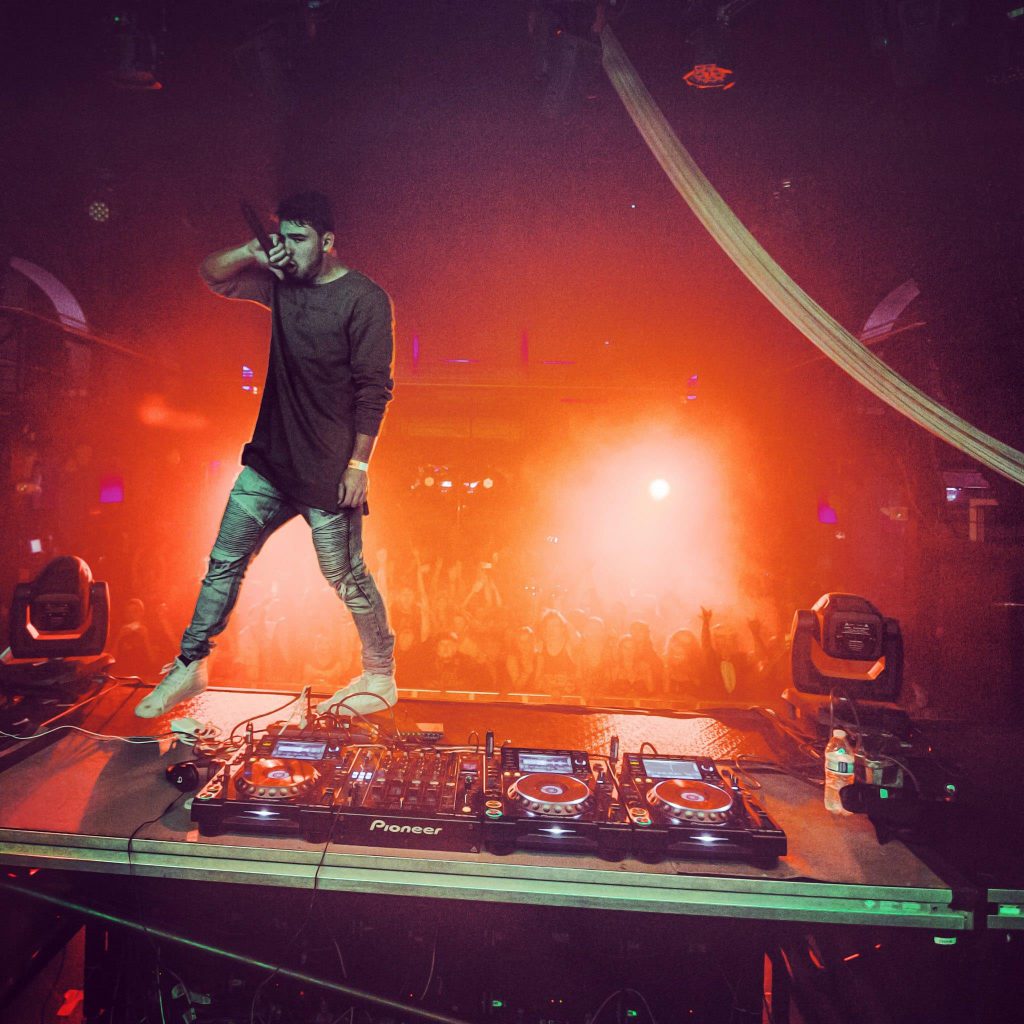 You just got added to NGHTMRE's Portal Tour, which starts in December but goes until early next year. Are there any specific stops that you're most excited for?
I can't discriminate! Excited for literally all of them. 🙂
On top of producing songs, you also design all of your artwork, your own live show visuals, and execute those live show visuals as well. What was the inspiration behind making this project fully your own and how do you find a way to balance it all?
A few things, first, the most honest and blunt answer is I got really tired of my shows looking bad. [Laughs] Visuals are super expensive, and I was shelling out tons of money to get visuals that I wasn't exactly crazy about, just so a VJ at a show venue could put one of them on a loop for five minutes and go to the bar. I always want to put on the best show so this was just absolutely driving me crazy.
Second, I've always liked graphic design and art, I just never really did much of it. All of this gave me plenty of reason to start! As far as balance, it's still pretty messy. The good news is that over the past year I've gotten considerably faster at both making music and doing art (whether it's good or not is up to your discretion) so sometimes I do one and sometimes I do the other!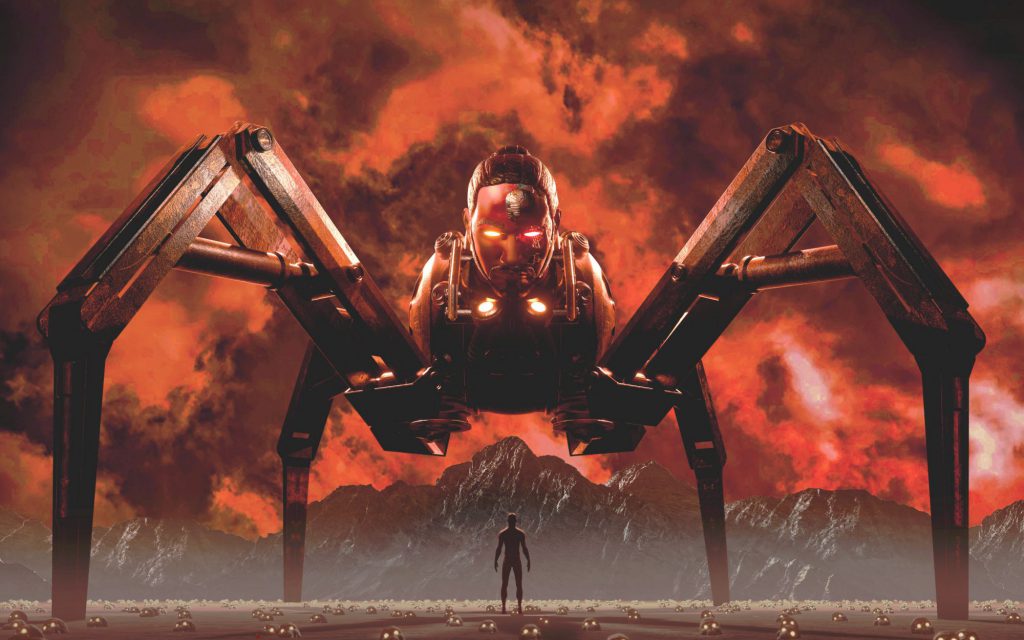 If you could go back to the beginning of your career, what's one piece of advice that you'd give yourself?
One piece… can I do 100? [Laughs] But on a real note, I would tell myself to follow my gut with everything I make!
As the year closes, what are some goals you would like to achieve in the rest of 2019 and beyond?
At this point, there's not much time left in the year at all, so my only goal for the rest of 2019 is to just stack as much music as possible.  I'd like to get together 6-8 more songs to have ready for next year.
Finally, since spooky season is on our minds, what is your all-time favorite Halloween movie and/or character?
Does Nightmare Before Christmas count as a Halloween movie or a Christmas movie? Either way, it's that, Jack Skellington for sure! 🙂
---
Connect with Crankdat on Social Media:
Facebook | Twitter | Instagram | SoundCloud | YouTube