Crankdat invites listeners to embrace all things spooky and chaotic on his latest EP, FEARWORLD, just in time for Halloween!
---
There are few artists that have had such a quick rise to fame as Crankdat. The Ohio-based producer lept into the limelight just a few years ago with his series of remixes called "Re-Cranks" that took the scene by storm. These remixes blew listeners away and as a result, his songs soon began popping up in every DJ set around. From there, he has had a slew of original works that include GEARWORLD and his newest EP that just dropped called FEARWORLD.
The two-track FEARWORLD EP embodies everything we have grown to love about Crankdat. It features illustrious intros and wild drops and truly gives you a spooky feel throughout. Not to mention, the album artwork is done impeccably well and resembles a Hollywood horror movie poster. It's a true Halloween treat!
Take a listen to FEARWORLD below or grab it on Beatport and let us know what your thoughts are on this new release from Crankdat in the comments!
Listen to Crankdat's FEARWORLD EP on Spotify:
---
Crankdat starts off FEARWORLD by having the clock hit the "Horror Hour"!
The first track off this short EP is chock-full of cool sound design right from the beginning. "Horror Hour" begins with an eerie intro that has an ominous melody paired with a ticking clock. This soon builds into a gothic choir and additional melodic elements which all lead up to the heavy and bass-filled drop. The song also brings a second drop that simply adds to the chaos that Crankdat is conducting on this track before wrapping up with a final drop that eerie sound design from the intro.
"Phantom Cry" continues the spookiness from the first track and allows listeners to dive even deeper into FEARWORLD.
The intro builds into the drop fairly quickly which features some alternating high-pitched and lower-pitched synths. In typical Crankdat style, the second drop introduces some real heavy bass hits and almost-metallic elements. Just like the first song, there's a third drop that transitions to the fading outro, concluding your journey in FEARWORLD.
Overall, Crankdat is able to accomplish a lot in just these two tracks alone. They demonstrate his attention to detail and abilities in crafting such engaging and powerful songs. I hope you enjoy the FEARWORLD EP as much as I did!
---
Crankdat – FEARWORLD EP – Tracklist:
Horror Hour
Phantom Cry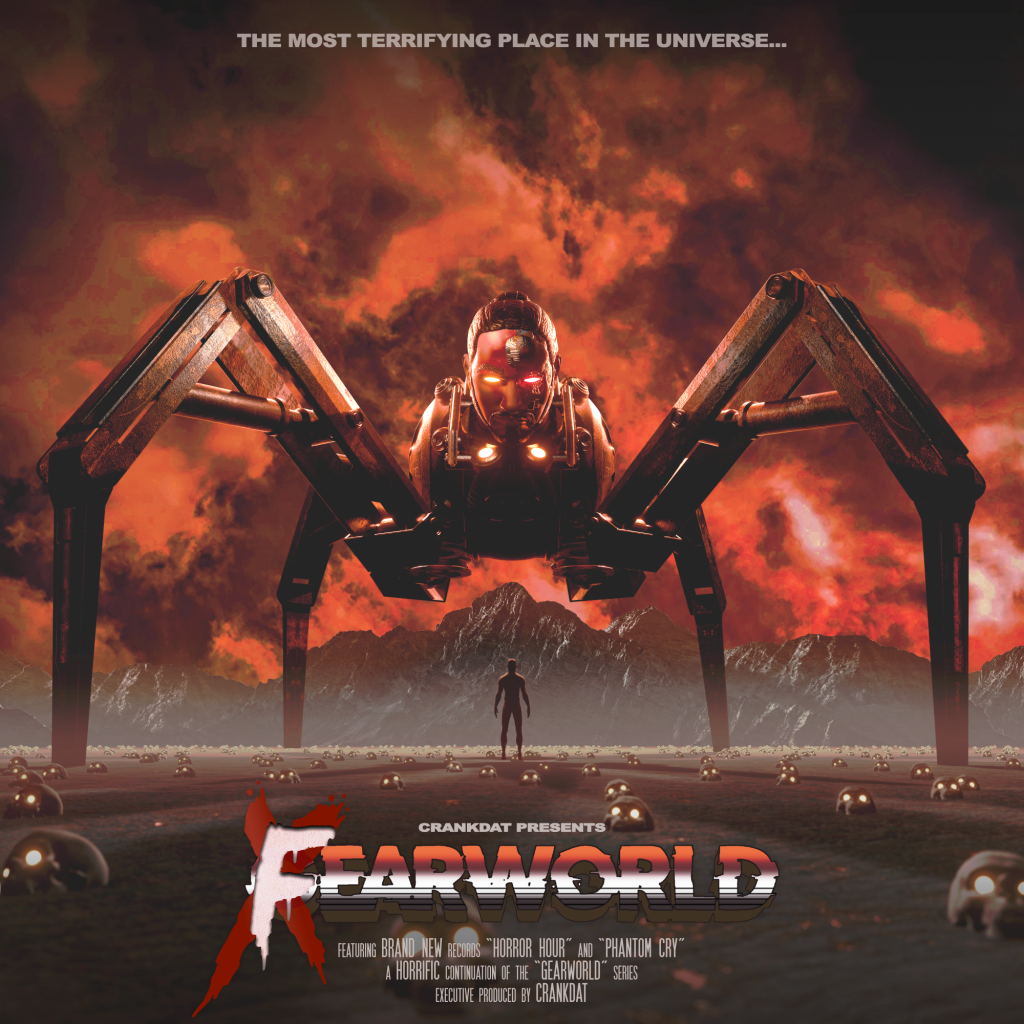 ---
Connect with Crankdat on Social Media:
Facebook | Twitter | Instagram | SoundCloud | YouTube