Suwannee Hulaween has proved a humble haven for music lovers of all kinds and in honor of another round, we're taking a trip down memory lane.
---
With Suwannee Hulaween in full effect starting tomorrow, the excitement is palpable for the tens of thousands of patrons planning on attending. This infectious music and art gathering has more than won our hearts every Halloween and has truly put the "festive" in "festival".
An entity all its own, the Spirit of the Suwannee Music Park is a serendipitous slice of heaven – open to nature lovers year-round when it isn't busy being booked by a variety of festivals. Though Hulaween isn't the longest-standing event in the history of Suwannee, it has certainly prevailed as the most popular party over the years.
Related: Heading to Suwannee Hulaween this year? Check out these artists you won't want to miss and stay in the know with the essential info!
Some utterly euphoric moments have acted as a catalyst in this festival's triumphant rise to fame, and what better time to get even more excited for this weekend than right now. Here are some of my personal favorite moments from past editions of the festival that I've attended, tell us all about yours in the comments!
Connor's Favorite Moments from Past Editions of Hulaween 
---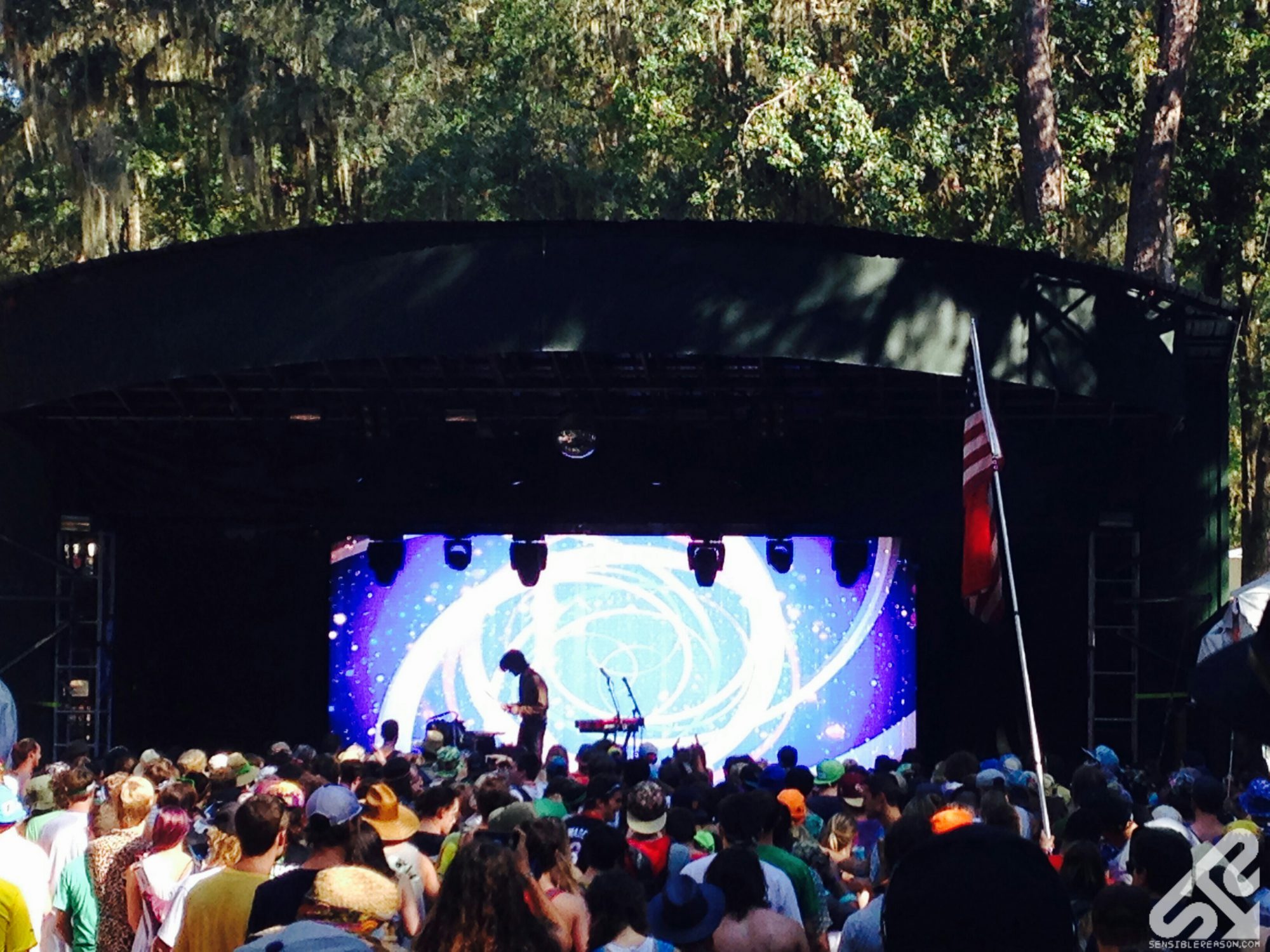 Big Wild Serenading at The Amphitheater Stage (Suwannee Hulaween 2015)
The Amphitheater stage is truly a game-changer that's fully-equipped with an abundance of hammocks between massive Oak trees and plenty of room to set up shop with your own. Big Wild was a more than appropriate fit for this stage on this gorgeous Fall afternoon, entrancing the crowd via futuristic bass and tribal melodies.
Top tracks like "Aftergold" blanketed everyone in a feel-good essence, while "Venice Venture" instilled some trippy trap vibes that had both the hammock hangers and ground stompers going to town. On a side note, it really doesn't get much better than swinging and swaying at The Amp on a Fall day in Florida.
---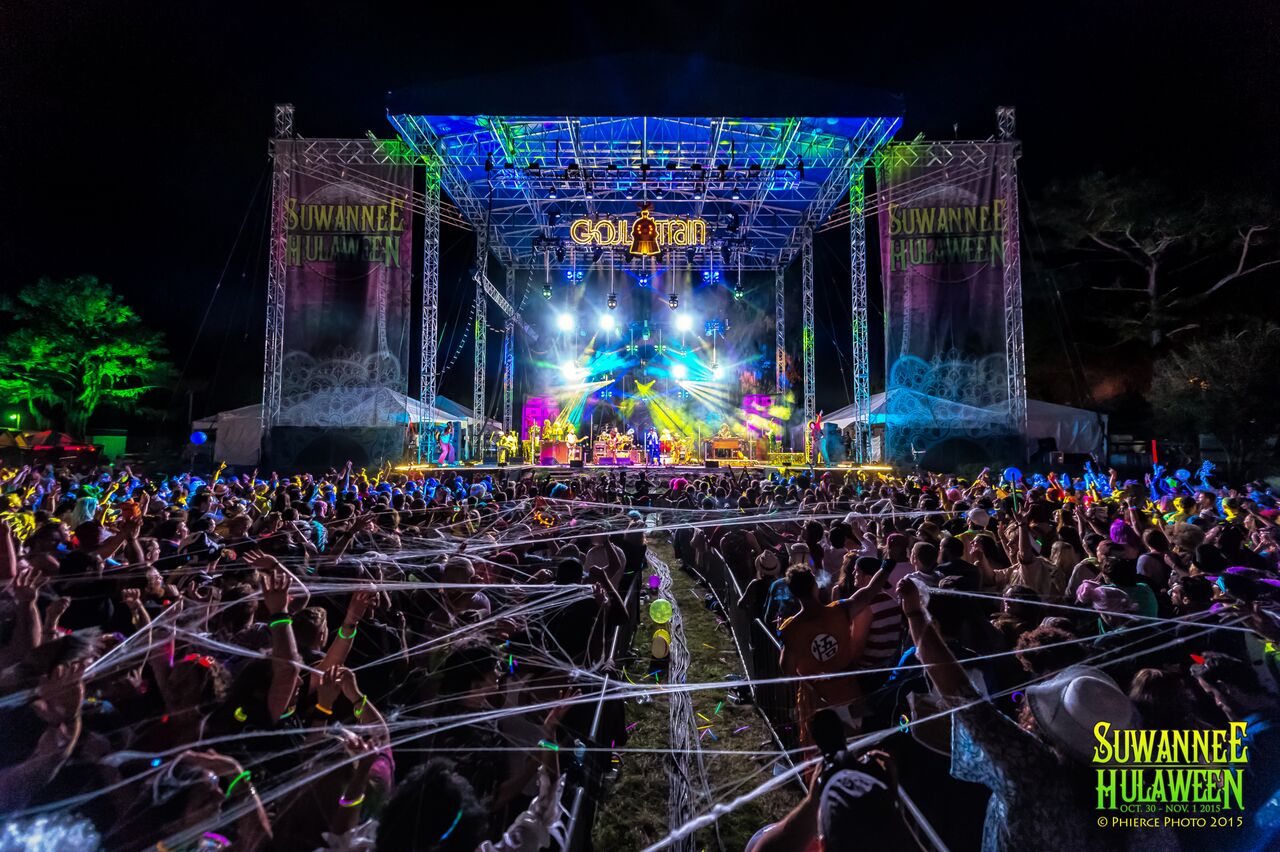 GZA of Wu-Tang Clan Joining SCI on Stage for 'Ghoul Train' (Suwannee Hulaween 2015)
I have been a dedicated fan of Wu-Tang for as long as I can remember, and I have come to love Hulaween's host, The String Cheese Incident over the past few wonderful years. Seeing these two powerhouses together is something I never would've imagined, yet it happened before our very eager eyes in 2015.
The theme was 'Ghoul Train', a spin-off of "Soul Train", the hit music and dancing show that was televised in 70's. Genius, right? Hip-hop icon GZA joined SCI on the main stage for a performance that still makes me smile from ear-to-ear when I think of it. Acting as Don Cornelius, the host of "Soul Train", GZA fit right into the rowdiness as this funky ensemble stole the show, and I'm certain that SCI has more surprises like this in store for us this weekend.
---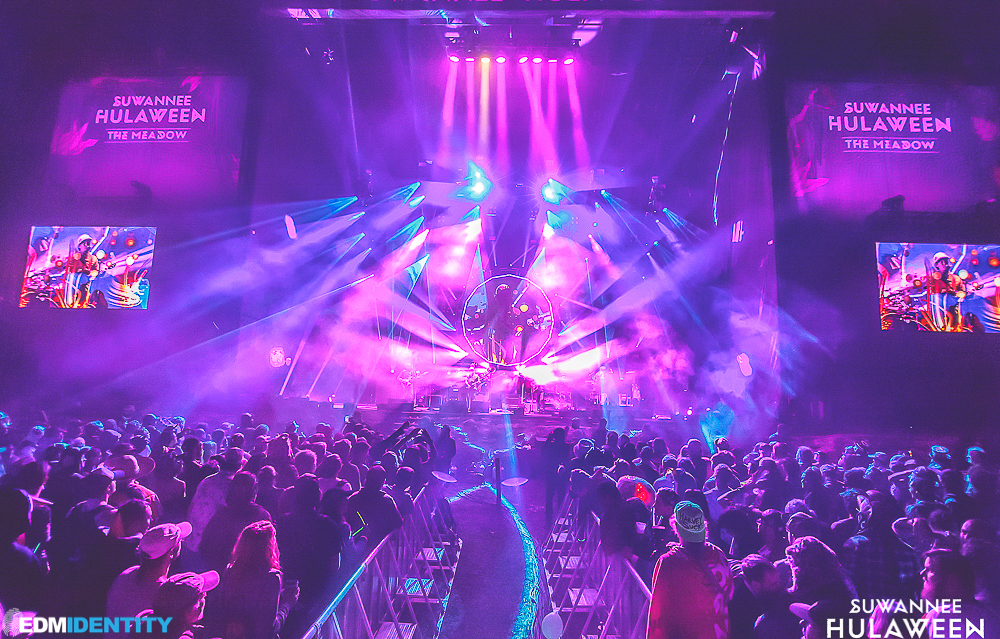 The String Cheese Incident Dishing Out the Love (Suwannee Hulaween 2017)
If you've ever seen SCI, you know they can fluctuate from bluegrass to EDM to southern rock and more in what seems like a split second. Their mash-up game is no different. At Suwannee Hulaween 2017, the band truly proved their versatility when they weaved a series of love-themed songs into their "Night of the Loving Dead" set.
The group beautifully delivered hours and hours of tunes over the weekend, but this setlist truly turned heads. What I Got (Sublime) > Crazy in Love (Beyonce) > Where Is the Love (Black Eyed Peas) > Crazy in Love (Beyonce) > Whole Lotta Love (Led Zeppelin) > Crazy In Love (Beyonce). 
Related: Check out our review from Suwannee Hulaween 2017 to find out how the rest of the fest went down!
---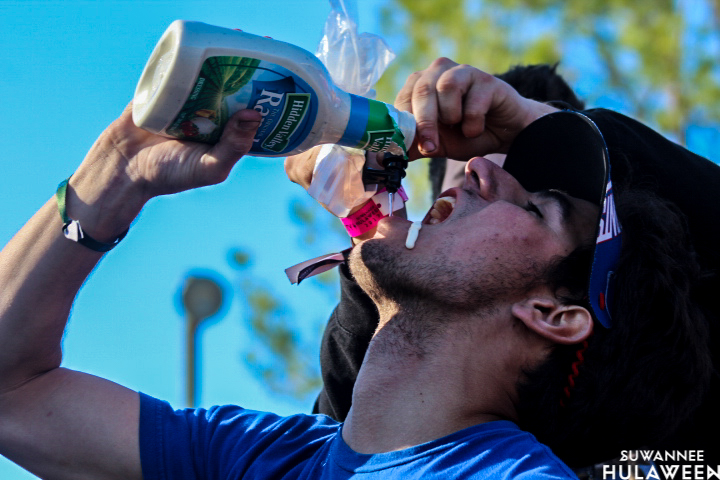 Dressing up as Eric Andre and Making People "Hit this Ranch" (Suwannee Hulaween 2018)
When it comes to sense of humor, I find that mine is rather juvenile – which is perfect for conceptualizing Halloween costumes based on characters with ridiculous antics. I'll admit, I have had some pretty baller outfits over the years at Hula (i.e Hulk Hogan, Old Gregg), but I resonated with this one the most. Eric Andre is a talk show host on Adult Swim, and is known for his outrageous street skits, many of them involving drinking Hidden Valley Ranch in various uncomfortable situations.
I decided to pay homage to this wacky concept at Hulaween last year, all ranch activities included. I myself was a little apprehensive to go around chugging salad dressing, but there was little to no reluctance when I offered up a swig to Suwannee patrons. Perhaps it was the lack of inhibitions due to inebriation, or maybe these party animals just really liked ranch, but operation Eric Andre was more than successful. One of my good friends even got double teamed by a hit of ranch and a healthy mouthful of slap bag wine.
---
There really is no place like The Spirit of the Suwannee Music Park and no better way to celebrate all things spooky than at Suwannee Hulaween.
So gather your ghoul squad, pack your hammocks and your most over-the-top Halloween attire, and get hyped for another wild ride at the festival. I know that I speak for many others when I say I am beyond excited to see what's in store at this year's edition!
---
Connect with Suwannee Hulaween on Social Media: