Get the lowdown on Russian DJ Duo, VOLAC!
---
Hailing from Russia, electronic duo VOLAC has been making serious waves in the house community over the past few years. Blending the subgenres of bass house, g-house, and deep house into their own signature style, their tracks have begun to infect dancefloors all over the world. VOLAC have multiple releases out on AC Slater's Night Bass label, as well as recently teaming up with DESTRUCTO and Hits HARD for a massive tune in "What I Got". Their VOLACAST series complements their releases perfectly, as they play out fantastic sets and bring in their friends like Wax Motif and Dr. Fresch for exclusive guest mixes too.
VOLAC just finished up the Australian leg of their No Love Tour back in July and is now back in the US to get crowds grooving to their music. Having just hit Bang Bang in San Diego, and HARD Summer's 10th Anniversary, you can catch them playing shows in Orange County, Austin, Chicago, and Washington D.C., before closing out the tour in New York City. Listen to their exclusive HSMF17 mixtape below and read on for our chat with this duo!
Stream HSMF17 Official Mixtape Series #7: VOLAC on SoundCloud:
---
You'll be taking the stage at Bang Bang here in San Diego, and then following it up with a massive performance at HARD Summer. Do you change the vibe of your sets based on the setting they are in?
We prepared many of our tracks which we wanted to play in the US. The vibe always depends on the crowd. We will do our best for each show.
Do you have anything special planned for your set at HARD Summer's 10th Anniversary?
Yes, for sure but this is a secret… You have to listen to it.
Over the past few years, you've worked closely with AC Slater and Night Bass. What led to developing that relationship and what's your favorite thing about working with that label?
Night Bass is a great label. We always love to release tracks there. Night Bass is not just a label – this is a family. We also respect AC Slater and the Night Bass team because they give a chance for young talent with their releases.
Your podcast show VOLACAST has brought great beats and amazing guests along with it. How do you select tracks to for each episode? Are they ones you are sent via promo or ones you discover through something like SoundCloud?
Volacast is not a podcast, Volacast is something special. We use all ways to get tracks.
If you were not producing house music, what genre would you tackle in the music world?
Definitely Hip-Hop music.
Where has been your favorite show to play in your careers to date?
The So Track Boa party in Green Valley club in Brazil. There were around 15,000 people. It was lit!
Having been friends for the past twenty years, have you got into any friendly fights or disagreements?
We love to fight when we are drunk… but actually not at a party,
What is the current electronic music scene like in Russia right now? Are there any major similarities or differences compared to other regions of the world?
In Russia the most popular dance genre is EDM. Moscow is very, very techno oriented city… and this is not our way.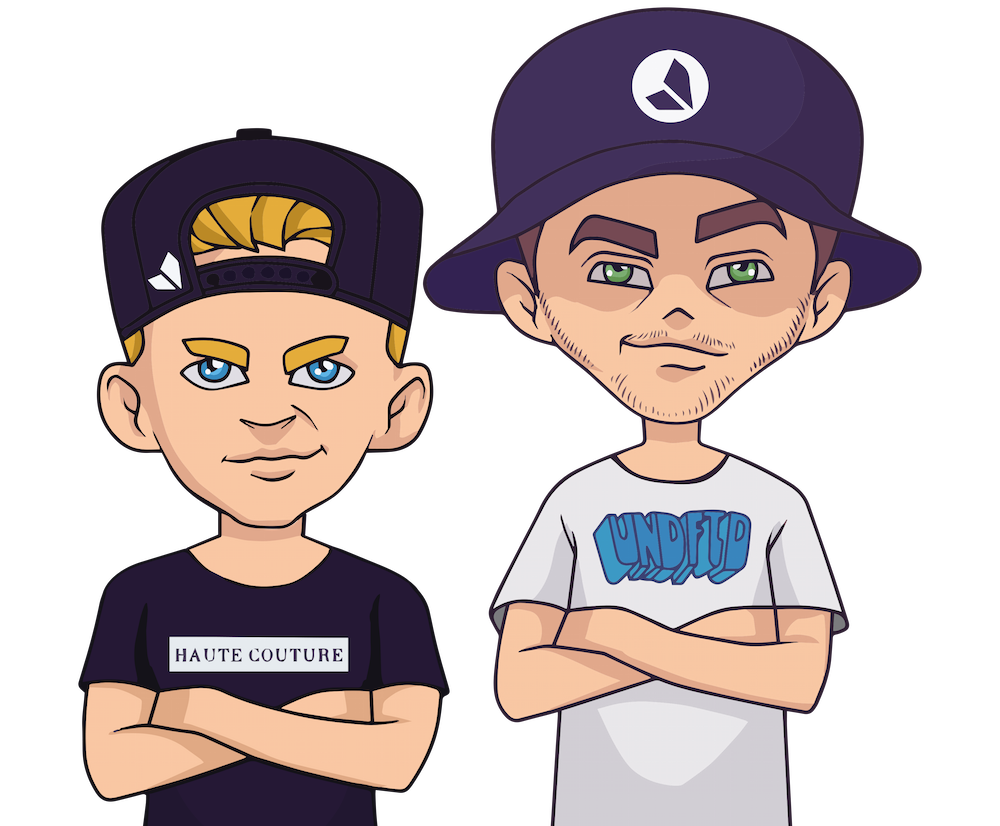 Outside of producing and playing music, are there any hobbies you both share?
Our passions are Japanese cars. We love to drift… and fight.
Finally, what are your favorite pizza places and toppings?
We love Papa Johns and Russian-pirozhok-style-borsch-mfk toppings.

---
Connect with VOLAC on Social Media:
Website | Facebook | Twitter | Instagram | SoundCloud | YouTube