CRSSD Festival Fall brought great vibes, infectious energy, and a diverse lineup that made its 10th edition the best one yet!
---
Living in Los Angeles, I'd often heard the tales of CRSSD Festival. A two-day house and techno extravaganza that takes over the stunning Waterfront Park near Downtown San Diego twice a year, both my friends and fellow team members had always urged me to make the trek to experience it for myself. Until last weekend, though, for whatever reason, I honestly had never prioritized CRSSD enough to actually do it.
"San Diego is so far," I had always bemoaned. Meanwhile, I had no problem getting on a plane to Sin City for EDC Las Vegas each year – or making the near-equidistant drive to Palm Springs for Coachella or Splash House. So, this time around, I decided that the 10th edition of CRSSD Fest would finally be my official introduction to the famed fest.
After hearing nothing but good things for years from friends, acquaintances, and randoms' Instagram captions, I was excited to see if the event actually lived up to the hype. I'll save you the read now – spoiler alert – it was. Want to know why? Read on to hear about why I'll never skip a CRSSD fest again.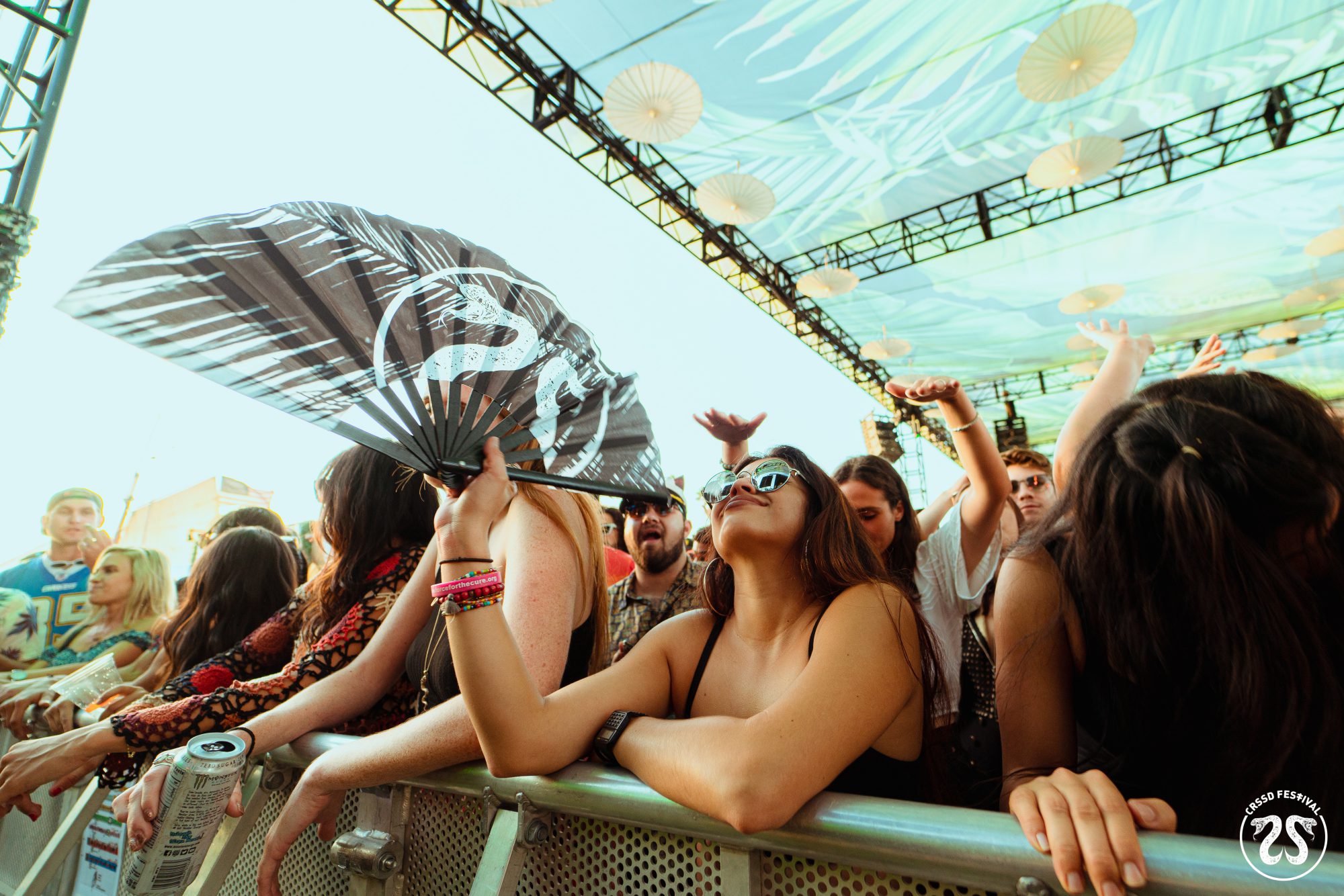 Despite long lines, security was organized, efficient, and uncharacteristically… pleasant?
Personally, I have not had the greatest experiences with security at festivals. Without reliving those negative moments, let's just say that I've had my fair share of instances where security lines moved unnecessarily slowly and members had been outright rude when I'd asked them a question pertaining to the fest. For these reasons, CRSSD Festival was a breath of fresh air.
The second day was noticeably busier than the first, but even when faced with sprawling lines and rowdy (drunk) crowds, the security moved things along efficiently and with a pleasant attitude. Perhaps pleasantness isn't the most important aspect of security at a festival, but, hey, it's the little things right?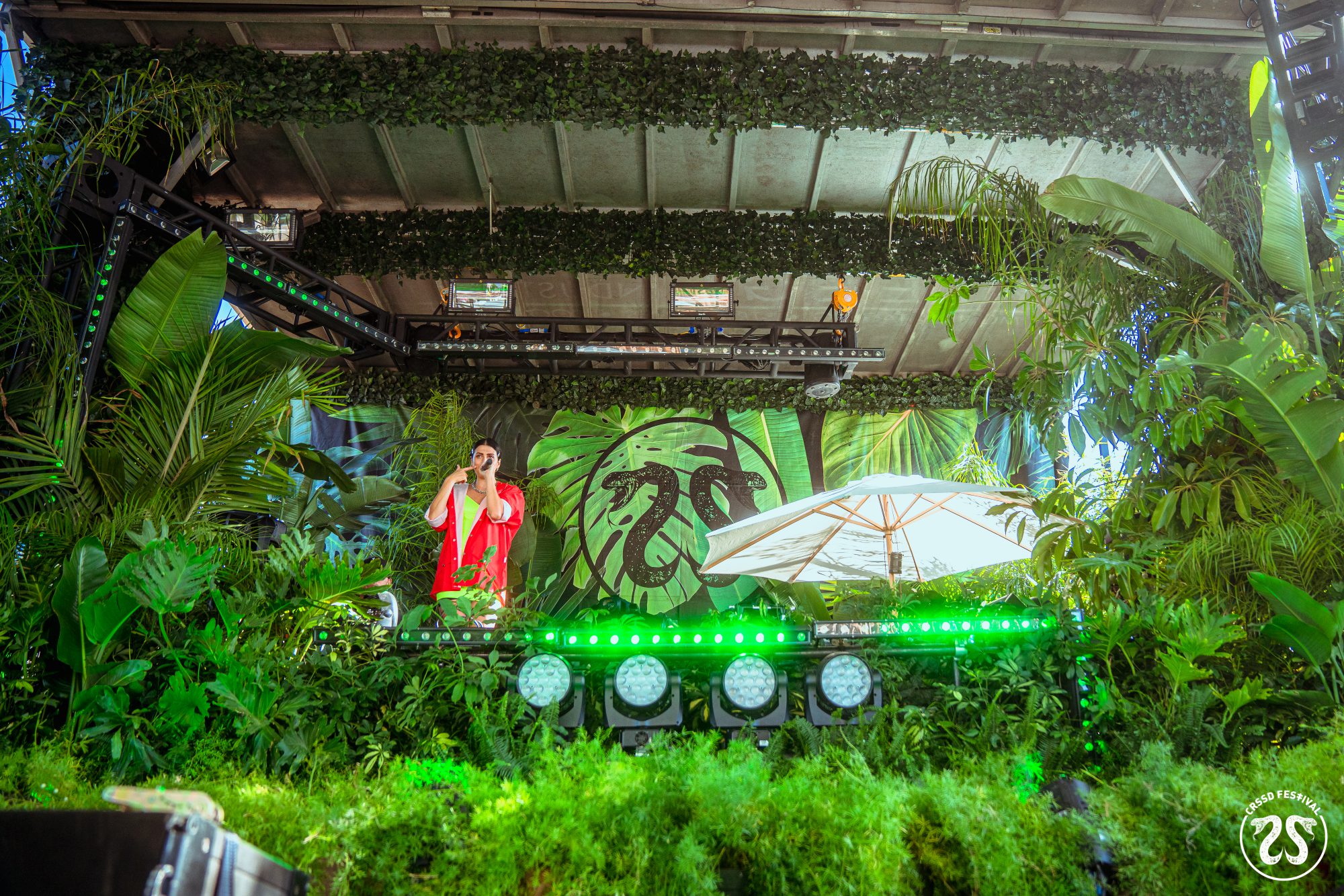 After first walking into the festival the first day, I was immediately met with good vibes and the thumping house coming from The Palms stage.
One thing that stood out to me all weekend was how overwhelmingly happy everyone was to be there. Aside from the bro epidemic that seemed to plague The Palms and City Steps stages at times (Chads are taking over house and techno!), the crowd was one of the best I've encountered at any festival, which helped keep a positive vibe going throughout the weekend.
I spent the majority of my time at The Palms, which was home to banging sets like Anna Lunoe, Shiba San b2b Walker & Royce, and Yaeji over the course of the weekend.
Although I heard from friends who were CRSSD veterans that the layout hadn't changed much from previous years, as a first-timer, I appreciated how open all of the stages were. This made for less crowding – albeit the areas around the stages did get congested during the more popular sets (Fisher, cough cough) – and allowed for the fresh sea breeze to cool things down when it got a bit warm in the crowds. Plus, they added even more palm decorations to the stage this year which only added to the underground jungle feels!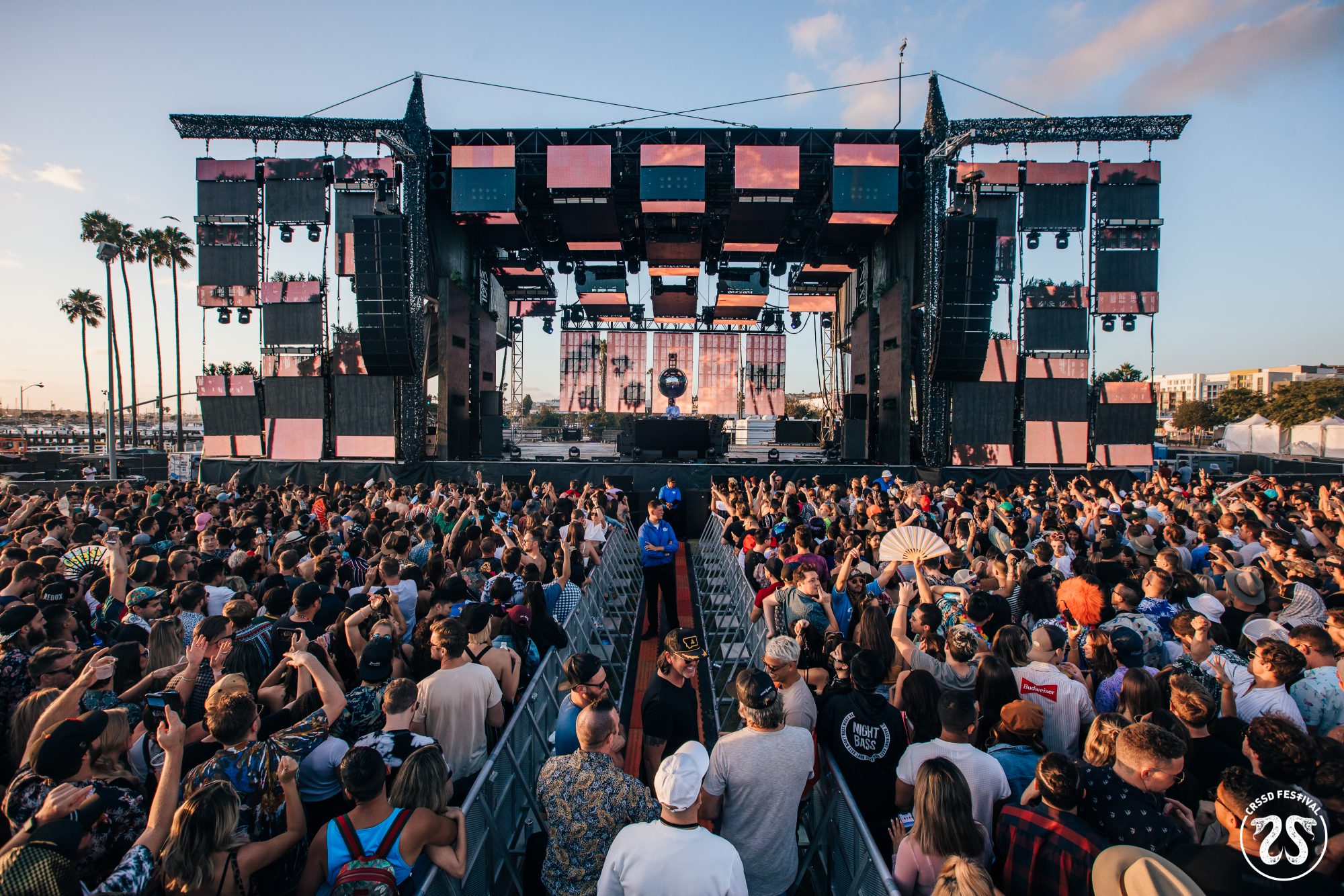 As for the Ocean View stage, I managed to make my way over there for Kaytranada and part of Polo & Pan's sets.
I noticed that the crowd over there was definitely less rowdy than the fist-pumping bros that dominated City Steps and the house-lovers at The Palms. I enjoyed the relaxed vibe of the crowd and it was nice to have more room to dance, as Ocean View is always the largest of the three.
Also, it seems that CRSSD also fixed previous issues with bathroom and bar lines as well, as they were pretty much non-existent all weekend. I never waited more than five minutes for either, which I consider an absolute win. Yay for easily-accessible beer and bathrooms!
Since CRSSD Festival is marketed as a house and techno haven, it would be easy for the lineup to become repetitive and lack diversity.
This edition especially offered up an exciting array of tech-house superstars, hot up-and-comers, and some artists who fall outside the genre as well – aka Kaytranda and Polo & Pan. This keeps the billing interesting and avoids the potential issue of only hearing the same type of music all weekend, a problem that CRSSD has encountered in the past.
Some favorites from the weekend that stood out to me were Eli & Fur, who dropped a set so great that literally four people standing around me asked me who was playing along with Anna Lunoe who played plenty of unreleased music. I also caught Shiba San and Walker & Royce's b2b set, who excellently played off each other to create seamless transitions that definitely put me in a rave grave, and Kaytranda, who is always a delight to vibe out to. And, of course, I couldn't miss techno superstar Richie Hawtin.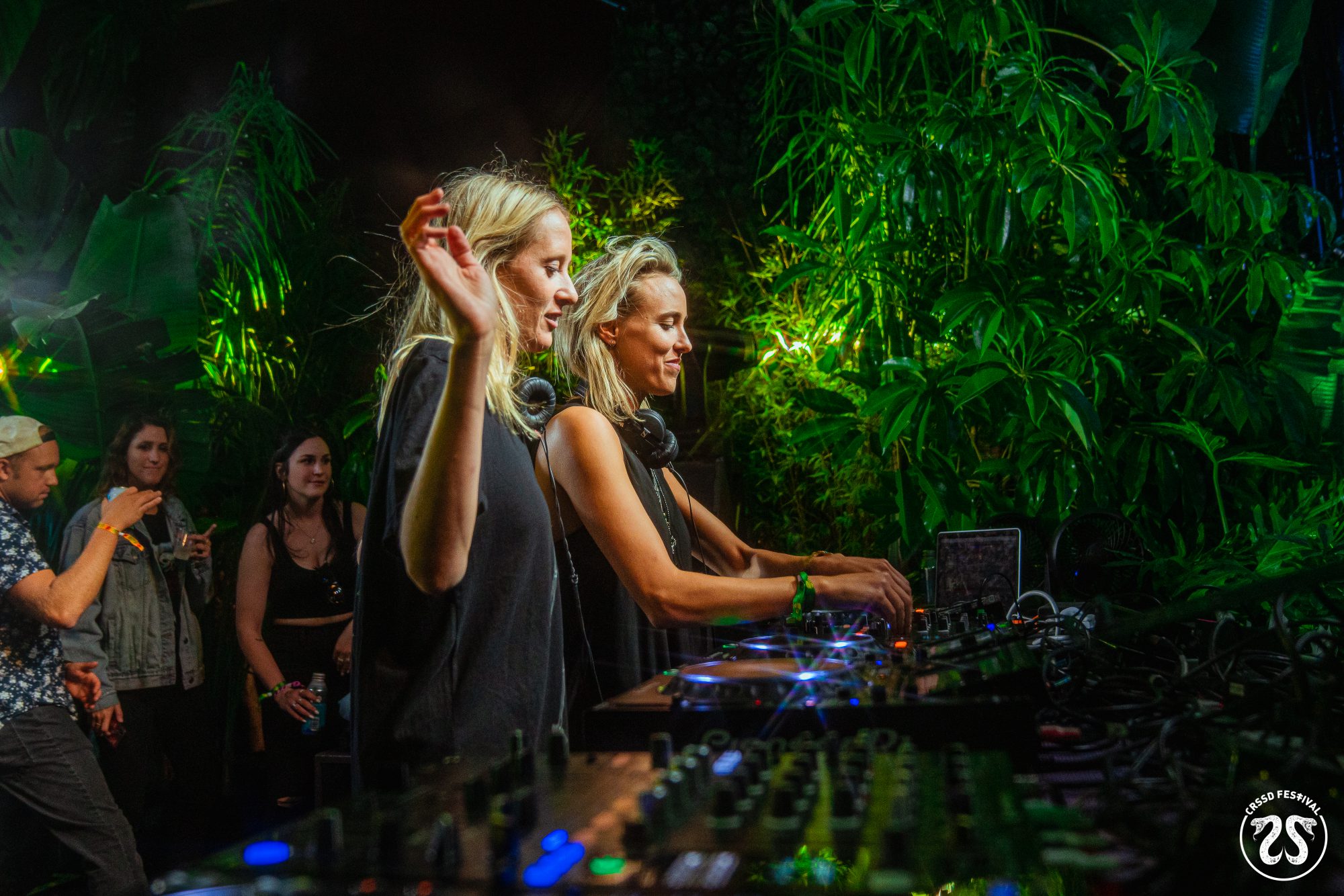 My only grievances from the weekend had to do with over-crowding around the stages and some sound issues at The Palms.
Sunday, in particular, was extremely packed and I found myself trapped in a sea of people all trying to leave at the same time when the festival was over. The sheer amount of people, coupled with how the stages were laid out, made for some anxiety-inducing crowds when navigating from stage to stage.
Although there's little CRSSD can do in terms of shuffling the stages around, perhaps next year they could try to make walkways slightly wider to cause less build-up, especially near The Palms and City Steps. Another alternative would be to gauge the popularity of certain artists who are taking the stage and adjust set times accordingly because even though we all hate set time conflicts they do a great job at controlling the crowds.
Lastly, my group and I noticed that the sound could have been louder at Palms. It was definitely quieter than the other two stages throughout the weekend and definitely got more quiet as the night went on. It was so quiet that at times, the conversation from the crowd competed with whatever artist happened to be playing at the time which was a bummer.
Overall, my first trip to CRSSD Festival was a resounding success!
I now see why everyone raves about this festival. Between dancing to some of my favorite house and techno artists with old and new friends alike and discovering music I'd never heard before, the lineup was one of my favorites of any festival all year. The music, paired with the easy-going nature of the event, made for an unforgettable weekend that already has me counting down the days until CRSSD spring!
---
Follow CRSSD Festival on Social Media:
Website | Facebook | Twitter | Instagram | SoundCloud | YouTube