Thinking about heading to a future edition of Tomorrowland? Check out Chris' experience with the Global Journey package for a look at how easy it can be!
---
I've been a big fan of Tomorrowland since the early part of the decade. Watching the live streams, listening to the recorded sets, enjoying the experience from abroad – every year experiencing the same FOMO, longing to make the pilgrimage to the Holy Grounds of Boom in Belgium.
This ultimately led my wife and I experiencing our very first camping festival at the first edition of the American version, TomorrowWorld, in 2013. That is where we first experienced the Book of Wisdom as well as the magic that the festival can bring. It might sound cliche, but it was a life-changing experience that began with meeting amazing people from all over the world in Easy Tent.
We've kept in touch with those friends we made even to this day and we both have a tattoo to prove it! We returned again in 2015 for Dreamville camping with several groups of friends during the event. While it made national news due to the terrible weather and logistics, I knew that I wanted to experience the madness in Belgium more than ever.
Getting a ticket to Tomorrowland has been heralded the same as getting a Golden Ticket to Willy Wonka's Chocolate Factory with how quickly they sell out.
This year, both weekends were estimated to have a total of 400,000 people, which seems like an insane number at 65,000-70,000 attendees per day. Tomorrowland takes over the whole country of Belgium, with the locals displaying Tomorrowland flags proudly, talking about the festival, and welcoming the festival-goers for these two weekends at the end of July.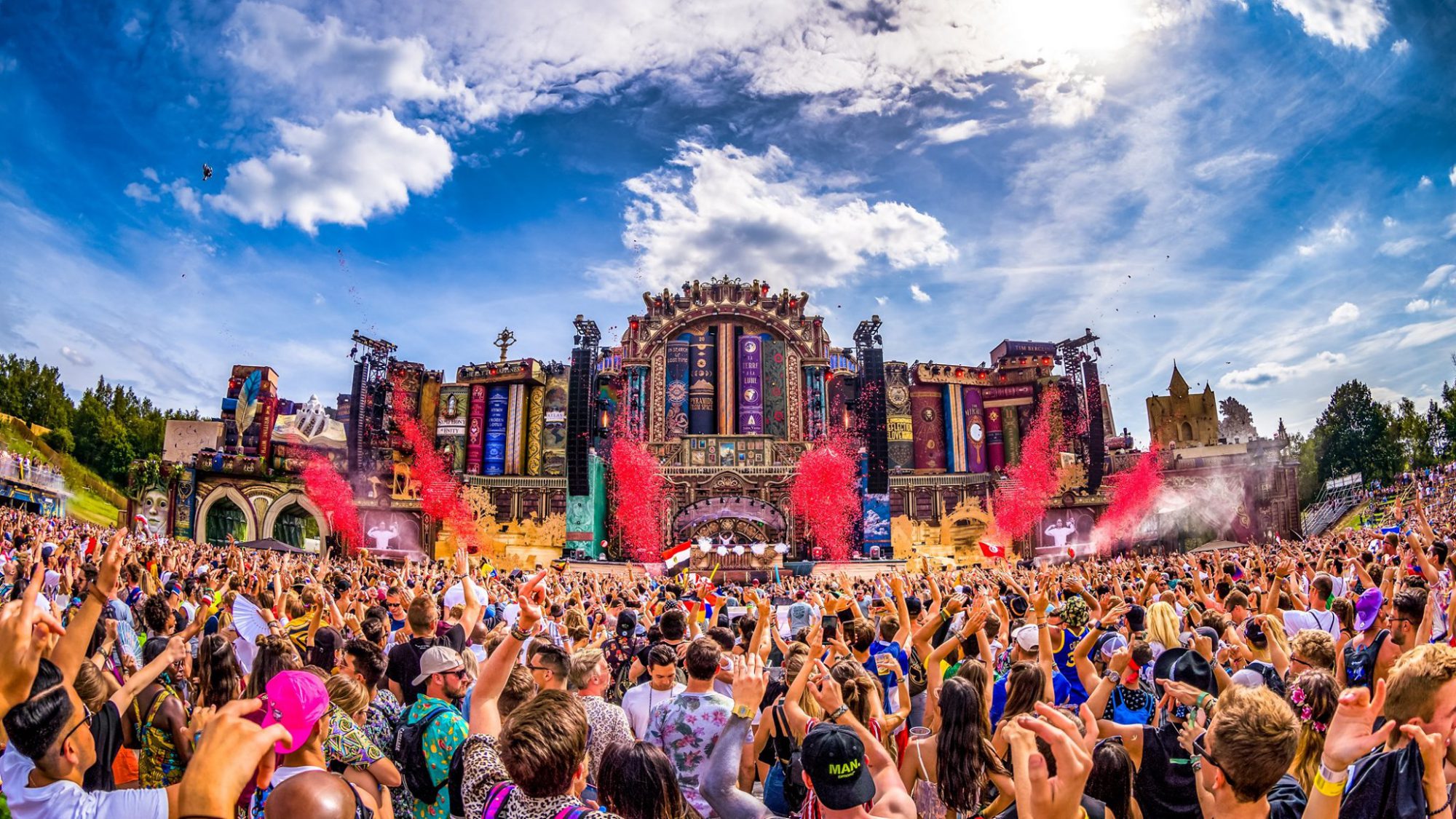 So how does one guarantee their way to Tomorrowland with some amazing perks – before they go on sale to the general public?
Well, my journey started all the way back in January 2019 with a group of close friends who have traveled to other festivals like Groove Cruise, Dreamstate, and others over the years. When a mutual friend let us know he'd be celebrating his 40th birthday during weekend two and wanted to make it a destination trip overseas, Tomorrowland came up and the excitement began to build. It was extra special considering that it would be the 15 year anniversary and we realized that Global Journey was already on sale with plenty of travel options still available.
Fundamentally, Global Journey focuses on a train or plane package to Brussels, hotel accommodations or Dreamville, and festival ticket (GA or VIP).
You can easily spend between €1,200-3,000 depending on your choices. Our group ruled out Dreamville, even though we all knew how much it enhances the experience of being in the throes with other festival-goers. (I can say we were VERY happy we didn't – more on that later) We chose the Tier 2 hotel at the Courtyard Marriott by the Brussels Airport, flight on Brussels Airlines to/from London Heathrow to Brussels, and shuttle transfers to/from airport/hotel and hotel/festival.
Combined with the Weekend 2 Full Madness (GA), special "Belgian Journey", and souvenir bag, the total per person came out to €1451. Not bad given a guaranteed ticket with travel and accommodations plus the extra perks… but what do they entail? It wouldn't be until we boarded our flight in London until the mysteries began to unfold!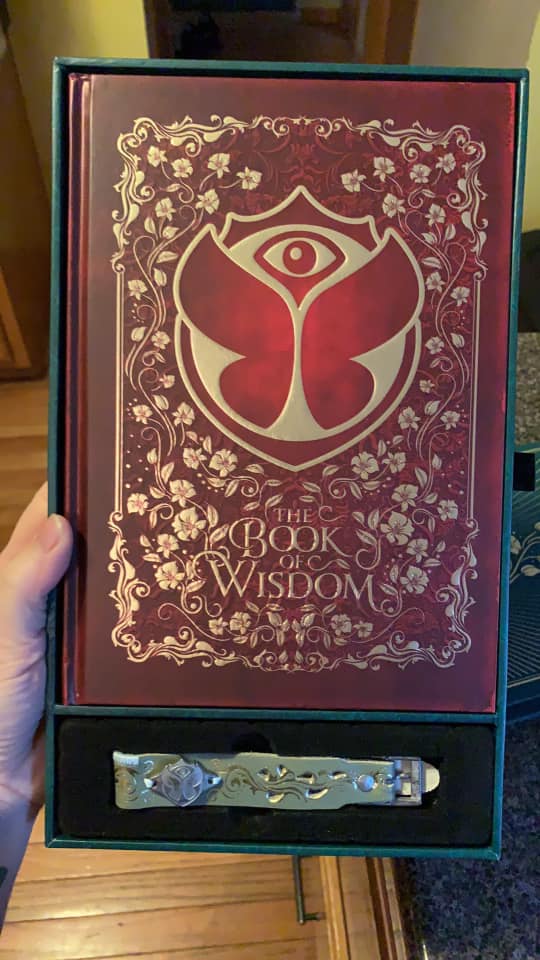 Fast forward to July. We received our long-awaited package from Europe with our box with the special Book of Wisdom and wristbands.
Excitement builds! We received our emails from Brussels Airways to choose our seats, and since we did so pretty early we got some great seats (Row 5 on the way to Belgium and exit Row 10 on our way back to London). With our flights from Minneapolis to London being sorted and counting down the days, our Facebook group chat sprung to life with preparation details on packing, how much we had begun to lose focus on work, and following what was happening during the first weekend.
On Tuesday we united with friends for dinner in the heart of London on the 40th floor at Duck and Waffle and our Global Journey to Tomorrowland truly began!
The Global Journey for Tomorrowland kicked off at London Heathrow airport on Brussels Airlines. As we boarded, we were given the Thursday edition of the Tomorrowland newspaper, and the Brussels Airways magazine had a massive nine-page spread on the festival. To top things off, everyone on the plane was given a small global journey tote with a beverage and crackers.
After leaving the plane heading to the baggage area, we saw many Tomorrowland crew in their festive Blue and Pink attire, eager to help guide people on the next steps of their Global Journey.  Right by the luggage area we checked into the London Heathrow line and received the envelope containing our transportation wristband for the weekend to our home base of Courtyard Marriott, along with information on the special Belgian Journey on Thursday.
We headed out of the airport on a shuttle to the main shuttle area, where we received our special tote with a travel journal and Tomorrowland edition of "Yahtzee", plus they provided water and even a Global Journey labeled apple. After our luxury shuttle to the hotel, we received more information on our Belgian Journey, complete with a "passport" and map of the stops. Wow, what a way to wrap up the first day of our journey, with a lot more fun to go before the festival even started.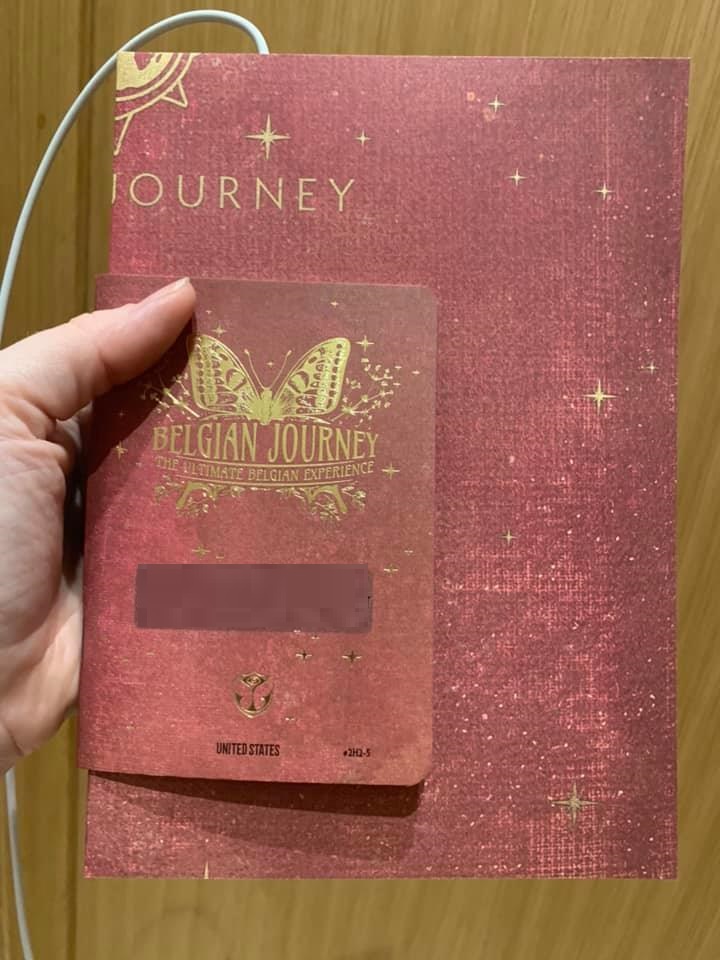 The first day of madness started at the Courtyard Marriott, which included a continental breakfast with quite a spread of both American and European choices.
We certainly took advantage prior to our 1000a boarding time on the shuttle into Antwerp for the (self-guided) Belgian Journey. The People of Tomorrow were all over the city, along with staff from Tomorrowland to help us along the way. We decided to take things out of order; stopping off for the beer and chocolates first inside of an old church with some really cool art supplied by Tomorrowland.
Given that Europe was in the middle of the hottest heatwave it had ever seen, and our temps during the Belgian Journey being over 100F, our time between stops took longer than anticipated. We made our way into the local bars, enjoying a beverage between each one along the way and arrived at a silent disco in the atrium of the only UNESCO World Heritage site.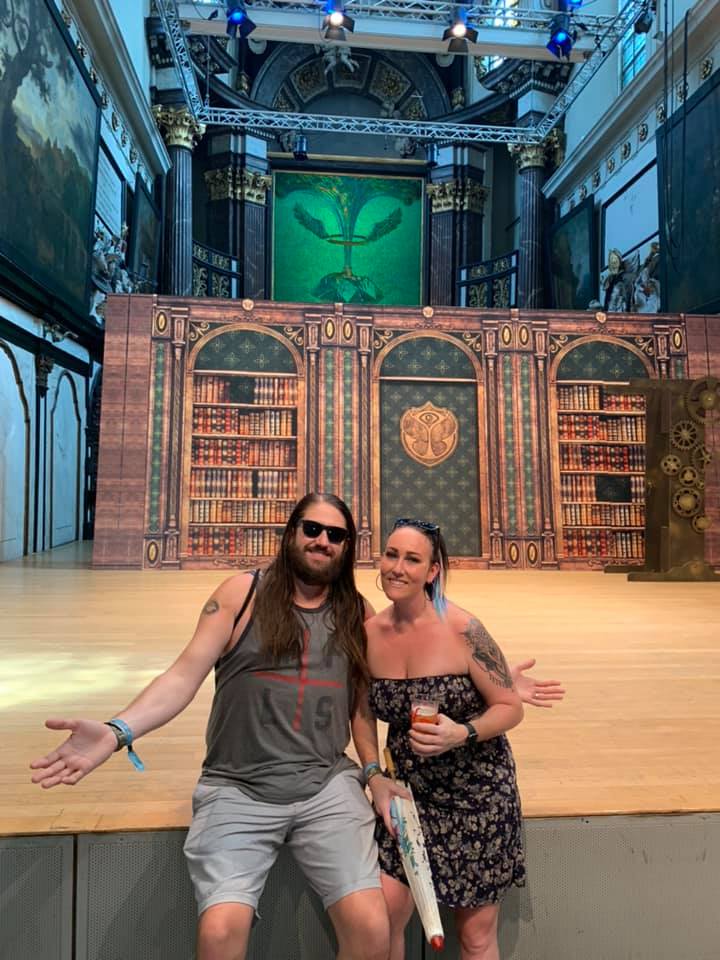 One of the Tomorrowland staff kidnapped select groups of 15 people (for the 15 year anniversary) and took us to a very special stop!
We were blindfolded (with special branded blindfolds) and taken into an AMAZING temperature-controlled museum with books dating back to the 1400s, and even a papyrus dating back to 3000BC. The place gave me goosebumps to be somewhere that has many hundreds of years and generations worth of print. They also had a camera set up to capture the special memory around the Book of Wisdom.
We stopped to make postcards and had more drinks and food, and before we knew it, the preparty had begun with an amazing crowd down by the waterfront. After a long 12 hour day, we were ready for a shuttle back to the hotel to rest up and prepare for the first day of Tomorrowland!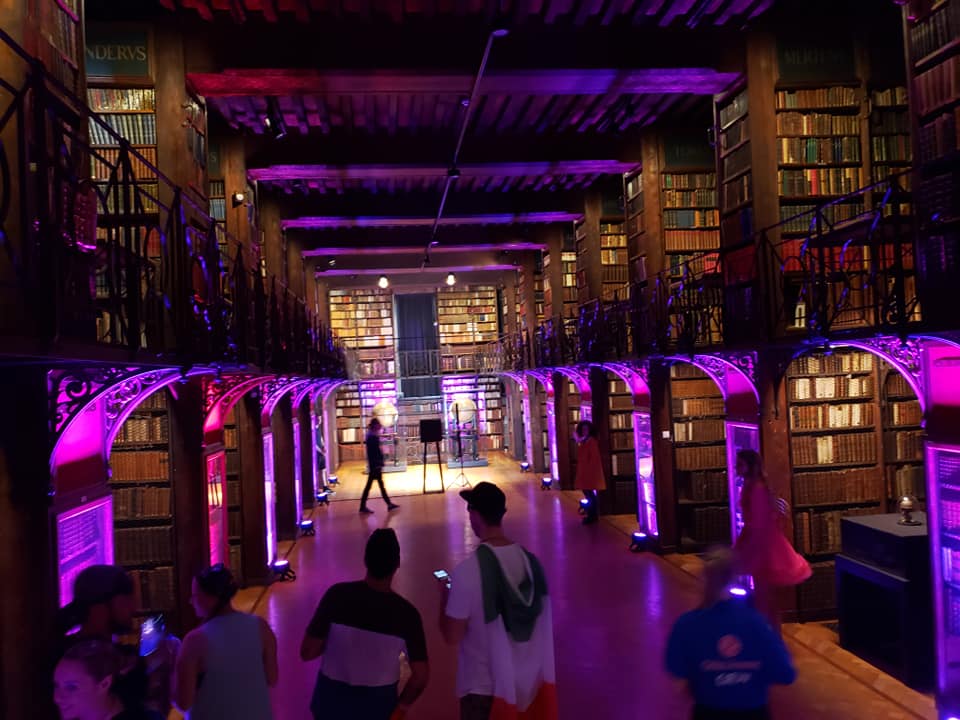 The day I've been anticipating for YEARS had finally come, my pilgrimage to the Holy Grounds of Tomorrowland!
After our continental breakfast, we got to draw a special gift from the Global Journey desk, which was Tomorrowland "Uno". Then after lots of prep at 1200p, we hopped on the luxury shuttle from the hotel for our 30-minute ride to the small town of Boom. From getting on the shuttle to passing through security, it took about 30 minutes in total. Once we arrive though, we were excited to explore the grounds to see as much of the 17 stages we could take in.
We saw Boris Brejcha, attempted to see Amelie Lens (but her stage was at capacity so we couldn't), Tchami and Malaa, Adam Beyer and Ida Engberg, Fedde Le Grand, Nitti Gritti, Spag Heddy, DJ Diesel (who we high-fived when he came into the crowd!), Armin van Buuren, and ended the night with The Chainsmokers.
There was definitely no way we could hit all the stages in one day and had plenty more to see. We left the Holy Grounds at 100a and endured a 40-minute walk back to the Global Journey shuttles after the first day in the heat. That was really the only negative thing I had to say about the experience as we had just had a long day of walking about 15km.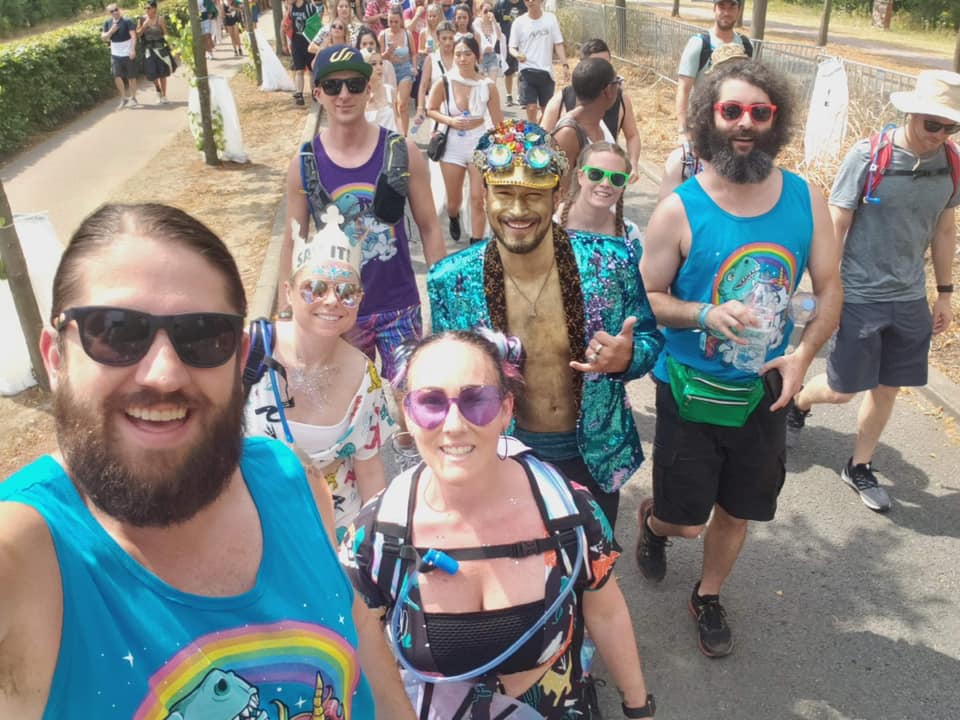 The weather forecast for Saturday anticipated rain all day and we woke up to it absolutely pouring outside.
With the heavy amount of water falling from the sky I was definitely not envying my friends in Dreamville as I was getting some serious flashbacks to TomorrowWorld 2015! After a leisurely breakfast and skipping the 1200p shuttle, we took some extra time to decide what we were going to do today. We were already missing most of the FSOE lineup and for a massive Trance fan like myself, this was compounding on top of the rain and also mood for the day.
We finally rallied and around 600p grabbed a €95 Uber van back to the Holy Grounds, just a tad pricey but worth it. Today was only 5 minutes through the security checkpoints and onwards to the Kara Savi stage for some trance! Sadly, I missed my #1 favorite DJ, Ferry Corsten, but was able to catch sets from other massive artists like Aly & Fila, Fisher, Vini Vici, Sneijder and James Dymond, David Guetta, Astrix, and closed out with Bliss. 
Even though it was cool and rainy, our group had a great day and I think we enjoyed it more than when it was 104 the day before. The shuttle was much quicker back to the hotel on the second night, despite the 40-minute walk to get there. We still had some energy after waking up later in the day so we afterpartied in our room and decided to have a lazy start to the third day as well.
The journey went by so fast and before I knew it the final day of Tomorrowland was upon us.
The third day was overcast, but there was no rain and comfortable temperatures, so I can't complain about the weather. Skipping breakfast, we journeyed in around 4pm because we absolutely had to catch the Symphony of Unity and luckily made it for the last 30 minutes.
The highlight of the Symphony of Unity was the orchestral versions of "Opus" by Eric Prydz, "Losing It" by Fisher, and ending with Susana singing Armin Van Buuren's classic song "Shivers" live. We definitely teared up with one of these all-time favorites being sung live. After catching a poké bowl and chicken wrap up on the hill from Main Stage with Jax Jones playing in the background, we enjoyed some of Nervo live before venturing to the Freedom stage to catch Armin van Buuren's ASOT 900 trance set.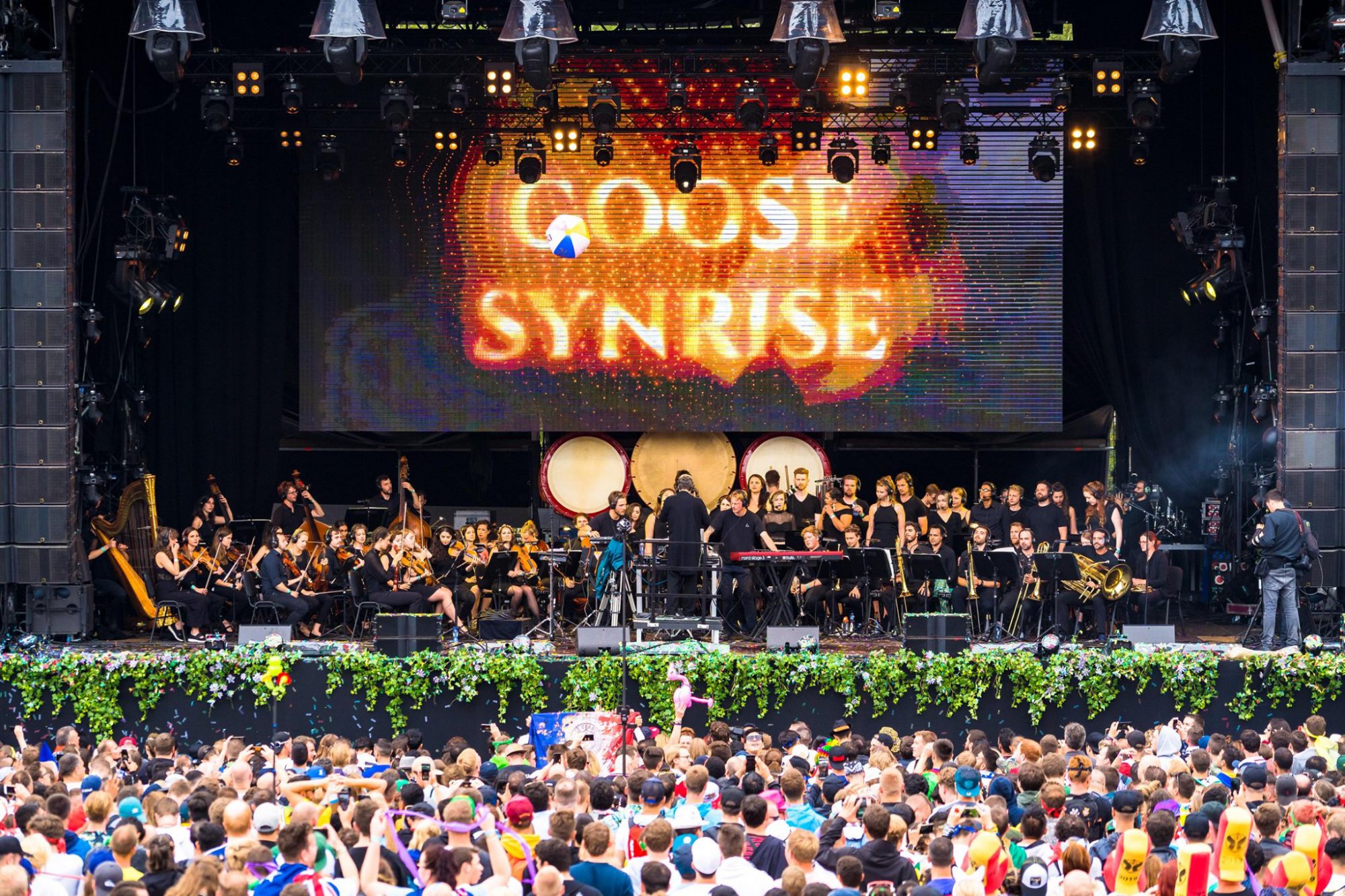 One of my favorite parts of watching the Tomorrowland Live Stream for the last few years was the Freedom Stage and the amazing venue with visuals.
So when it was announced that part of the ceiling collapsed due to the heat I was devastated. We were looking forward to seeing Eric Prydz Holosphere as well as ASOT 900 at this stage, but with how the weather wreaked havoc on Weekend 2 we tried to make the best of it despite being moved outside into the food court area.
It was packed all throughout Armin's set and only started to let up during Gareth Emery, and we decided to venture around to check out the Q-dance stage, the Cage (which was an underground venue inside of a hill), and finally making it to Lotus Stage to close out the weekend with Bassjackers.
We hurried over to the Main Stage to catch the closing of the Book of Wisdom and just like that, our first Tomorrowland experience was a wrap. We meandered back to the shuttles and were able to grab the last one out at 3am. Once we made it back to the hotel on our extremely rowdy shuttle, we hit the sack after an amazing weekend.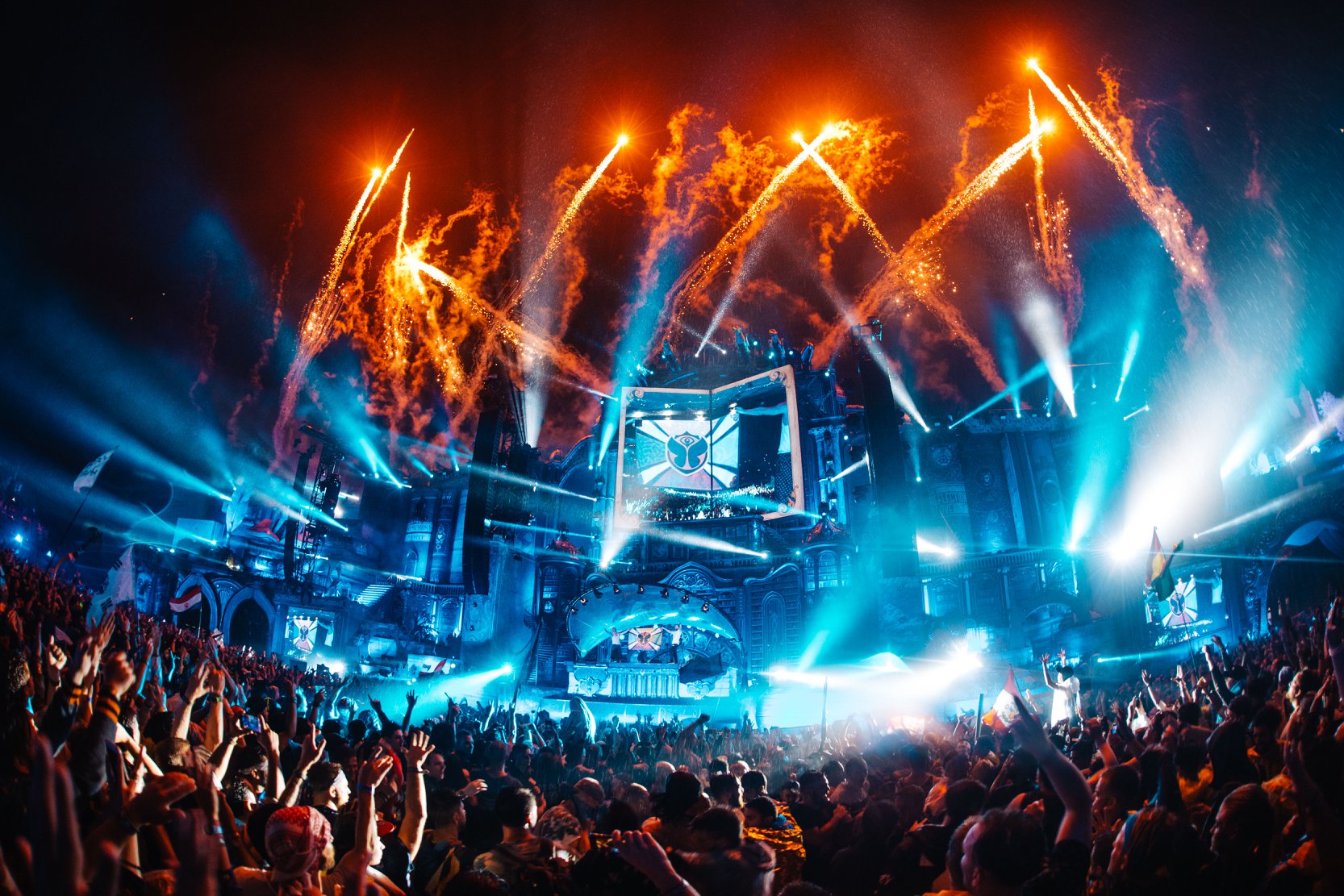 Monday was a bittersweet day as we were leaving Belgium and headed back to London for the night, parting ways with our festival buddies and making our way home.
Thankfully we didn't end up having to catch a 300am shuttle back to the airport as part of Global Journey. Our scheduled departure wasn't until 145p so we got to catch up on some sleep, shower off all the dirt and mud from the third day on the Holy Grounds in Boom, and head back to Brussels Airport. We saw some other People of Tomorrow that looked like they had a more rough experience than us and probably didn't stay in a hotel!
The final leg of our Global Journey wasn't without the good and the bad.
The good – one final perk of a Global Journey was as we boarded we were gifted with a bag containing an energy drink and wraps on the airplane. The bad? The Brussels Airport didn't have a grounds crew to load the luggage onto our airplane so our Brussels Airlines plane just left to London without it. Our bags took about 10 days to make it from Brussels to Frankfurt to JFK before catching an overnight FedEx flight to Minneapolis. 
At this end of this adventure, I thought to myself that there is no way I'd return to Tomorrowland without the Global Journey package.
The Global Journey package was perfect with all of the perks, the comfort, and the logistics they provide. The only thing I'd probably do differently would be to look for one of the specific labeled "party flights" (there are around 12 total, with one coming from Washington DC) to enhance the trip to Brussels.
Festivals everywhere should take a look at how Tomorrowland goes above and beyond in every part of the journey their patrons take to the festival as an example and use them as the gold standard. And as part of every journey, having a great crew to accompany you makes the trip even sweeter!
---
Connect with Tomorrowland on Social Media: