This was my third year attending Dreamstate SoCal and although it started off a little rough, I couldn't have asked for a better experience at the NOS Events Center. 
---
This year Dreamstate SoCal celebrated the fourth year of being a true trance destination, and I was excited as ever to be returning to the NOS Events Center. It seemed like just yesterday that I had been on the grounds for Escape: Psycho Circus, but I knew that the vibe and crowd would be completely different at this trance-fueled party. Dreamstate is a place that embraces trance of all varieties, provides some unique sets you can't find anywhere else, and I couldn't wait to attend for the third time.
The third year of attending a festival is a sort of milestone, in my opinion. The first two times you attend are more for exploring the grounds and taking in the vibe, but when you decide that you'll make the jump to return for a third it means there's something special. Now, having attended my third year, I can safely say that Dreamstate SoCal has found a place in my heart.
Dreamstate SoCal is one of the few festivals I've attended that always has a decent line of fans raring to get into the grounds right when gates open.
My group parked and walked over to the Box Office, where the line was already about a half a block long and growing. Luckily the line was moving fairly quickly. By the time we had finished re-organizing our things after the security check they had their tickets and were close behind us.
From the moment I walked through the gates, I could tell that the production was definitely scaled back from previous editions.
Our first stop was The Vision stage for the first female back to back ever to be hosted at a Dreamstate SoCal. I was a little disappointed that they didn't have a 3D hologram like they did last year but the warehouse vibe and lasers were still very awesome. Orly Feena vs Kristina Sky was simply magical. All of their songs blended so well together and you could just tell they were having fun up there.
A minor change on the schedule was BT being moved to The Dream stage. Although I've listened to BT before, this was my first time seeing him live. It was still early enough that the area was not packed and it was pretty easy to get toward the front. This was the first time I noticed all the totems. So many more LED panels and displays that I had ever seen before along with some clever flags that really had me laughing out loud.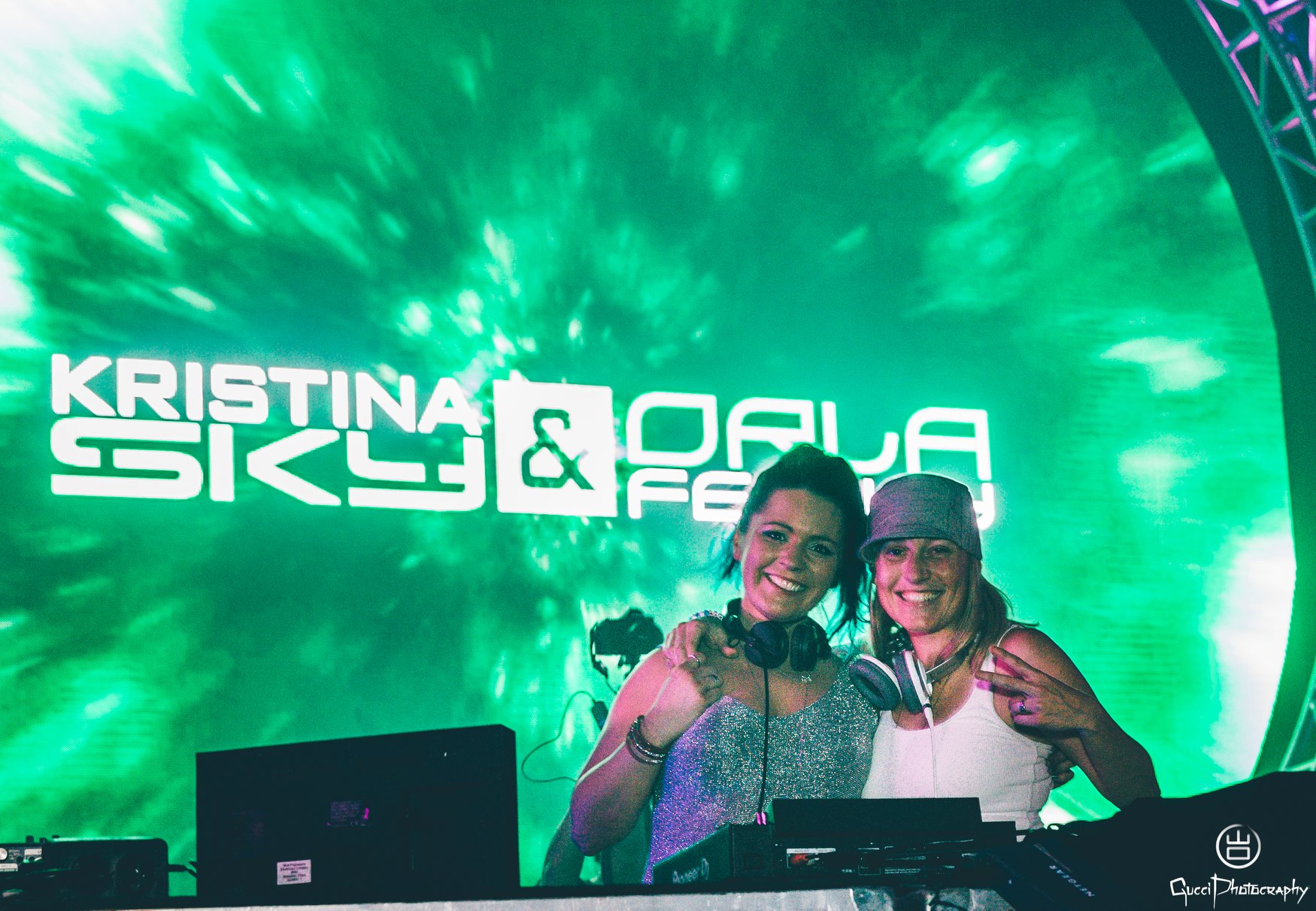 I don't listen to a lot of trance so getting to hear my favorite tracks was definitely something to be thankful for.
The rest of the day one was mostly spent at The Dream stage for Giuseppe Ottaviani and Vini Vici. Two sets that were very different but equally incredible. The mix of music including songs I recognized as well as tracks I wasn't familiar with was fantastic. We decided to split time between Cosmic Gate and Solarstone.
As we headed back to The Vision we first stopped to get a drink. The lines weren't long so it didn't take much effort. I remember taking a Snapchat video of my friend before heading into the barricaded line. By the time we had reached the doors, I realized that my phone wasn't in my pocket anymore. I immediately thought I had dropped it and turned around to check the ground but couldn't find it anywhere. My heart sunk as I began to realize that it might have been stolen.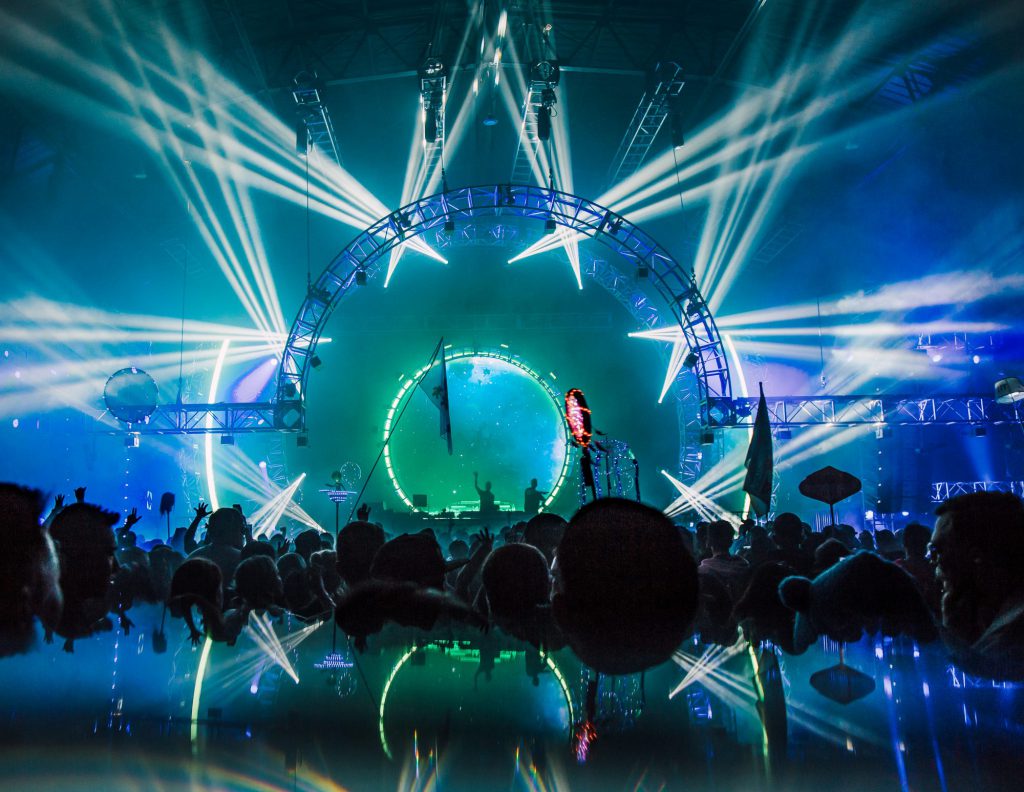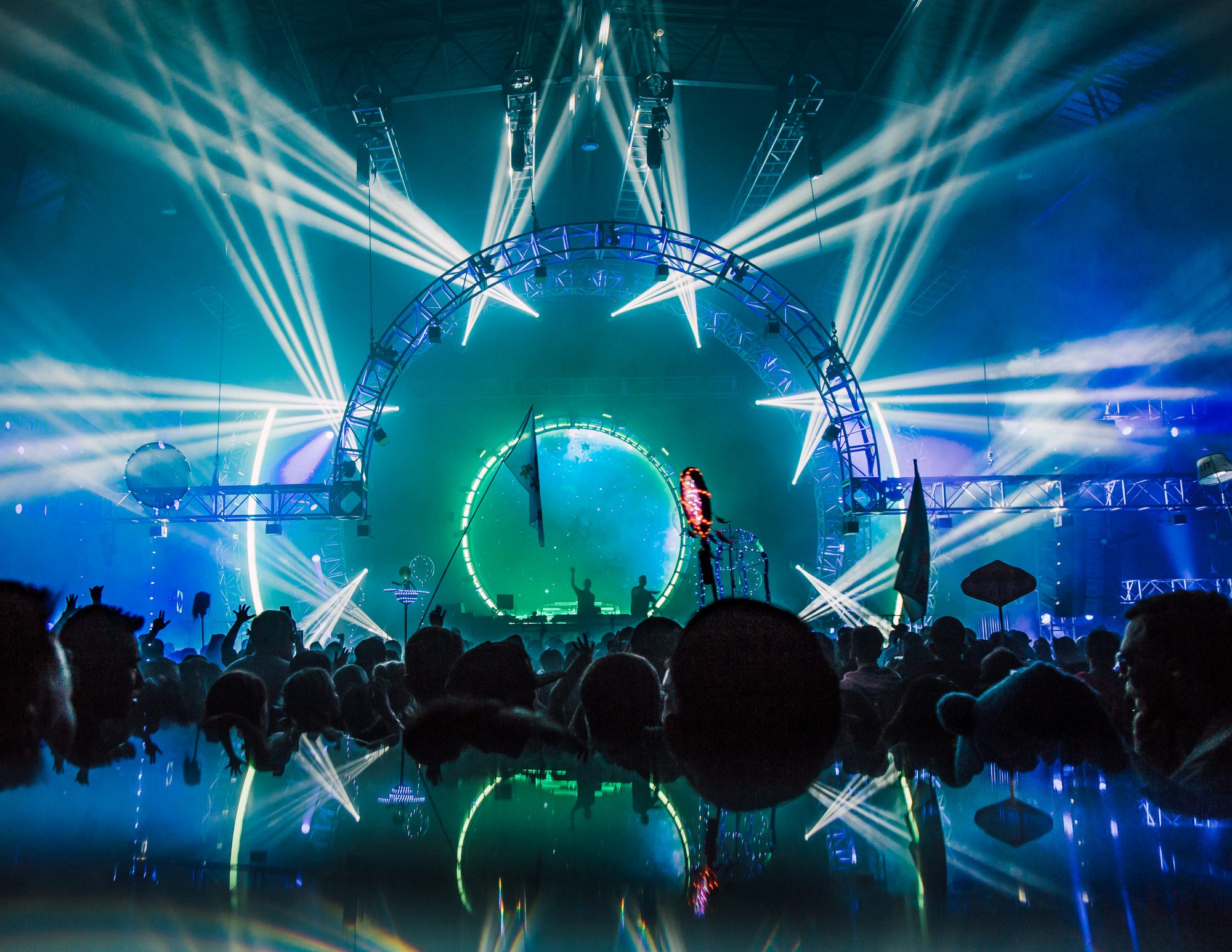 Having your phone stolen can definitely put a damper on your mood, but I wouldn't let that ruin my experience.
I tried calling it over and over, and although I knew it had a full battery it was going straight to voicemail. I still couldn't believe it had been stolen so I borrowed my friend's phone to try using Find My iPhone. The grey text read, 'Offline' and I knew I had just been pickpocketed. This was the biggest bummer of the weekend. I was sad and frustrated, but luckily my group was very good at helping me not think about it. Plus, these situations is exactly why I pay for insurance.
That night and in the following days we discovered that I wasn't the only one.
A handful of posts confirmed that a bunch of people had their phones stolen as well. It was definitely a stark reminder to be aware of your surroundings and keep a hold on your stuff. I didn't let the situation get me down and honestly, it's hard to be that mad while you're listening to Markus Schulz and Paul van Dyk. Their sets were uplifting and beautifully done, moreover, in every direction I looked I saw smiles on people's faces which helped boost my mood. This was why I came to Dreamstate.
Though it had a rough moment, day one was overall was a very happy experience and I couldn't wait for day two.
The next morning I quickly dealt with my insurance claim so that I could focus on the day. Through a post on social media, we saw that Roxanne Emery would be live singing right as the gates opened during Ciaran McAuley's set, so we decided to go as early as possible. The will call line was non-existent on the second day and we were inside and off to fill up water in a matter of minutes.
To start the second day, we caught Sentinel 7, Khromata, and Darren Porter vs Talla 2XLC. The shufflers were out in full force which is always fun to watch. The first two sets took place at The Sequence stage, a place I hadn't spent much time at previously. The vibrant glowing tapestry above us and the rotating lights gave the feeling of being in a warehouse but still open enough to move around. The last set we caught at The Vision stage was filled with some tech crossover that was unexpected but pleasantly welcome.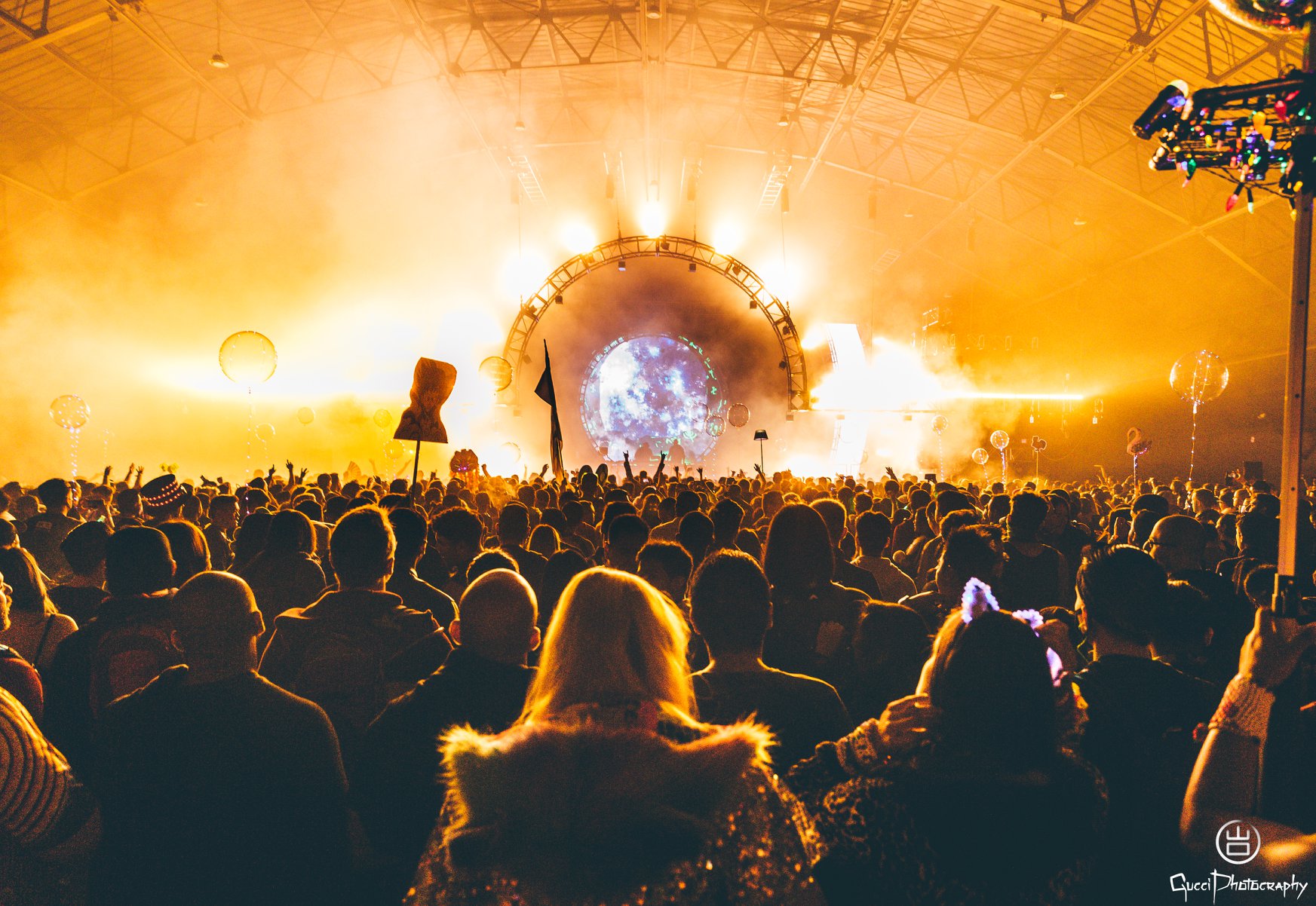 Seeing an artist play a set under an alias can be a very unique experience and Dreamstate SoCal delivered some epic sets that night.
The rest of the night we could be found near the front of The Dream stage highly anticipating Gareth Emery's upcoming Laserface performance. In the leadup were also two projects that I had never seen before, Sander Van Doorn's Purple Haze and Ferry Corsten's System F. While I have seen both artists previously, these sets under unique aliases ended up being very different than what I would have thought I had heard from them with a solid number of classics and fan favorites being included.
The countdown finally appeared on stage and the hype was building, it was almost time for the Laserface show that myself and many others were excited to see at Dreamstate. There was a passionate debate about whether we should move back further because we might get a better view of the lasers and production, but we decided to stay put, for the beginning at least.
I thought that the Laserface set was going to be a similar experience to when I first saw it, but I was wrong.
I had caught Laserface when it was in San Francisco earlier this year and I was pleasantly surprised to discover that it was not the same set at all. Gareth Emery's song choices were different, the progression of the set as well, but the lasers were just as spectacular! The open air of the megastructure gave a unique setting for the lasers as it completely enveloped the crowd as they traced lines in the air. It was nothing short of incredible and the perfect way to close out the festival.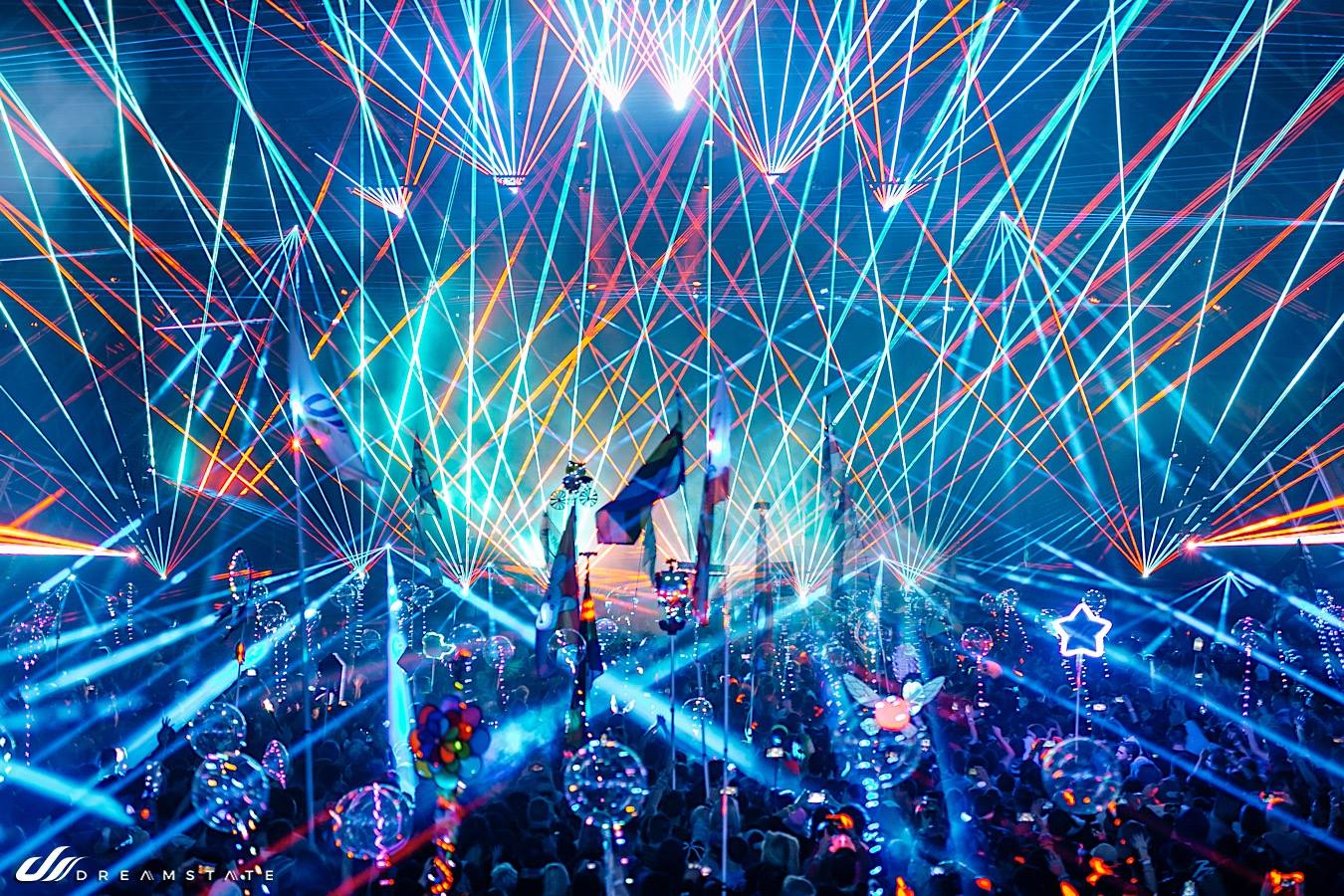 While I've never been someone who listens to a lot of trance, there is something about the genre that fills your soul with happiness and keeps me coming back for more.
Trance creates this feeling of harmony between you and whoever you're listening to it with and also attracts some of the most caring and empathetic people I've ever met. Although you could tell this festival was smaller than the previous iterations and even though my phone got stolen, the music and community definitely made up for that. Overall, my experience was excellent and I can't wait to come back next year!
---
Connect with Dreamstate on Social Media: