Pioneer has released their latest DJ controller, the DDJ-400, and a new version of rekordbox that makes DJing even more accessible!
---
Since the first disc jockeys spun records, the art of DJing has continued to evolve over time. Back in the day, there was a need for separate turntables, a mixer, and vinyl records of each track you wanted to play. After jumps to CDs and flash drives, Pioneer has reached the next stage of DJing that will make it more accessible than ever before: connectivity to digital services.
Known for giving the world some of the best DJ products on the market, Pioneer has continued to make advancements in the music world since their inception. Pushing the boundaries with their controllers as well as programs like Serato and Rekordbox, they're one of the behemoths in the dance music scene. Most recently, they've gifted the world with two new offerings to the market: the DDJ-400 Controller and a fresh update to rekordbox.
As the music scene continues to change over the past few years, there is no denying that we've seen an increased emphasis on streaming rather than buying and downloading songs. Platforms like Spotify and SoundCloud have been at the forefront of this movement and it has had a colossal impact thus far. Now with the new DDJ-400, Pioneer is getting in on the action with full support of the Djay product line, owned by Algoriddim.
The Djay product line is the only DJ program that allows you to use your Spotify Premium account to get access to every single song on Spotify right at your fingertips. While this might not be utilized at festivals, it will open the doors for rising stars to be able to test out records and hone their skills behind the decks without the cost of purchasing each and every track.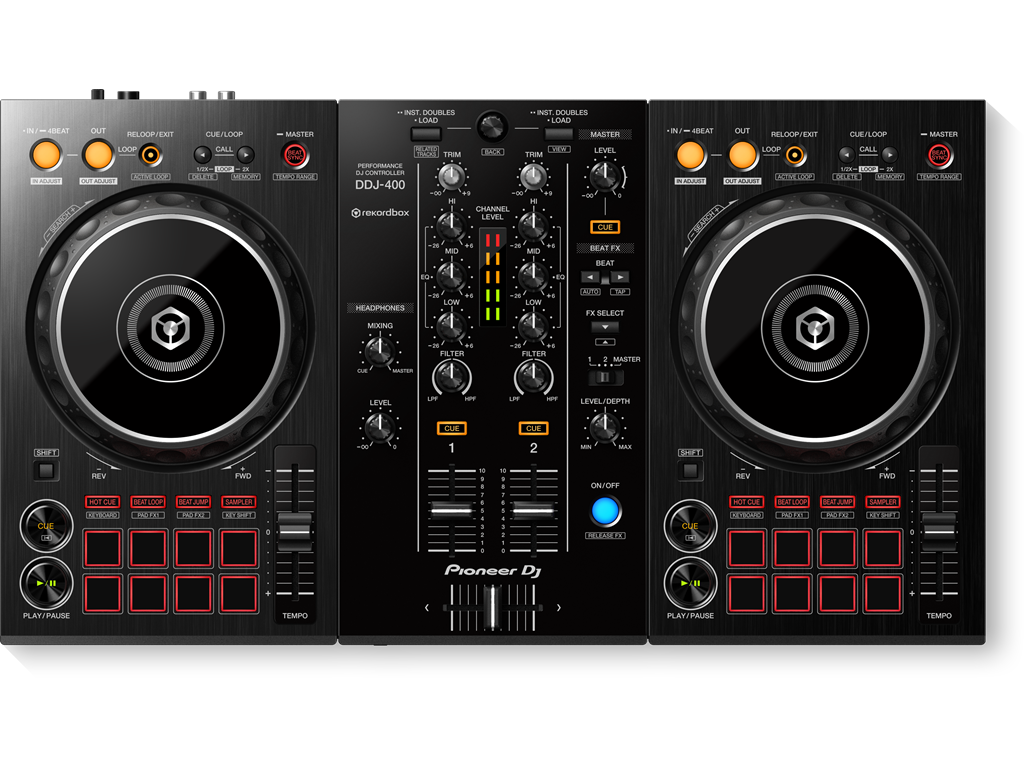 Along with this addition is the upgrade to Pioneer's DJ software rekordbox. Now with version 5.6.1. of rekordbox you can connect a Beatport LINK or SoundCloud Go+ account to gain access to songs on either of those platforms. Once linked, you can have them streamed automatically to your DJ controller to play at your convenience.
This new Pioneer DDJ-400 makes it even easier to step into the world of DJing and makes it accessible to anyone who wants to learn the ropes. While many are embracing this change in the scene, others are more hesitant to support due to concerns about decreased sales and a heavier reliance on streaming platforms. Let us know what your thoughts are on these new Pioneer products in the comments!
The Pioneer DDJ-400 is available now for $249 and they will also be coming out with a DDJ-400-S, a silver version of this controller in October.
Watch the Official Introduction video for the DDJ-400!
---
Connect with Pioneer on Social Media: