Boris Brejcha's performance at Exchange LA sold out in less than an hour, a feat that has become the norm during his debut North American tour – and rightfully so.
---
Having created his own genre, "High-Tech Minimal," Boris Brejcha has earned a type of cult following. His masterful blend of minimal, electro, trance, and techno have put his sound on a platform without peers.
Born in Germany in 1981, Boris started his musical career in childhood, playing drums and keyboard. In 2006, Boris' tracks, "Monster" and "Yellow Kitchen" were released on Autist Records, a Berlin label. By 2007 he was labeled the "exceptional talent of 2007" by Raveline magazine and launched his second alias "ANNA." His years of touring, three albums, and many singles grew Boris into a consistent favorite for club scenes internationally.
Related: Even in the middle of a tour, Boris Brejcha has found time to release his latest EP, Butterflies!
My friends had been telling me about Boris Brejcha for more than a month. Before that, I recognized some of his songs, but didn't know very much else. The anticipation had been so high that one of my friends not only bought a ticket as soon as they went on sale, but was willing to drive out from Las Vegas just to be there.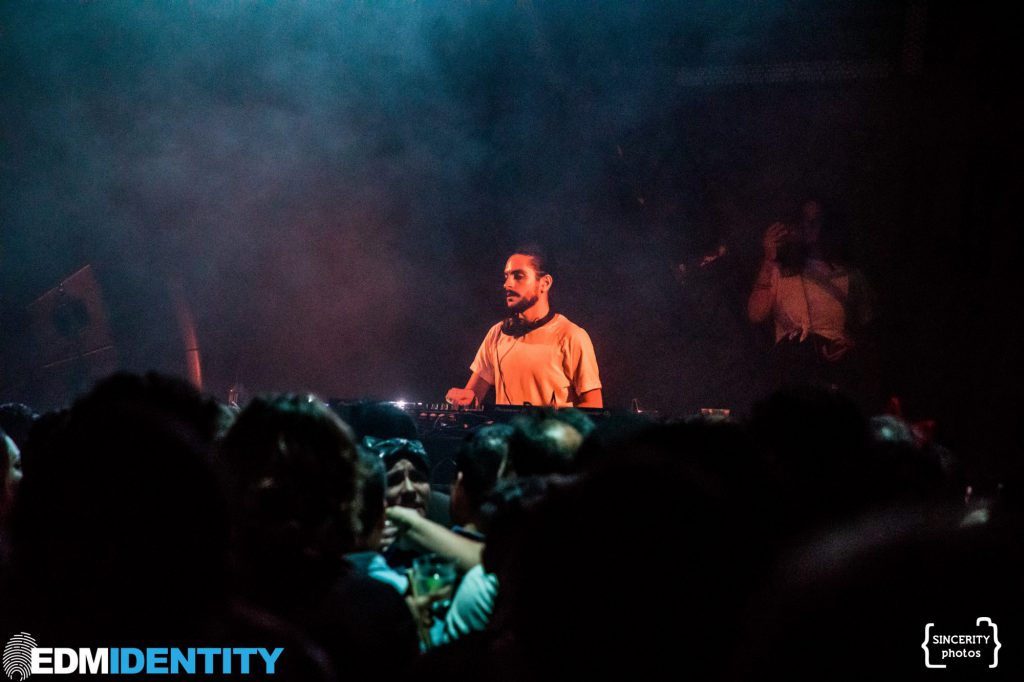 From the moment we got into Exchange LA and on to the dance floor I could tell is would be a unique night.
We arrived about an or so after doors. The local opener, DAVÍ, was still playing, layering the excitement with techno. The dance floor was packed but really moving, and all around the room I saw replicas of Boris' signature Venetian jester's mask. The room was minimally lit and getting warm as we slowly shuffled our way to a spot on the dance floor. It was one of those nights that everyone around you would be dancing with you until close.
The lights dimmed and the room grew patiently restless. So many hands were raised that it was hard to see him descend the stairs to the deck. However, we all knew when he started. The first few beats created an electricity throughout the room. Phones shot up in the air to capture the moment. The vibrant white, blue, and gold from his mask was beautiful, mysterious, and playful all at the same time.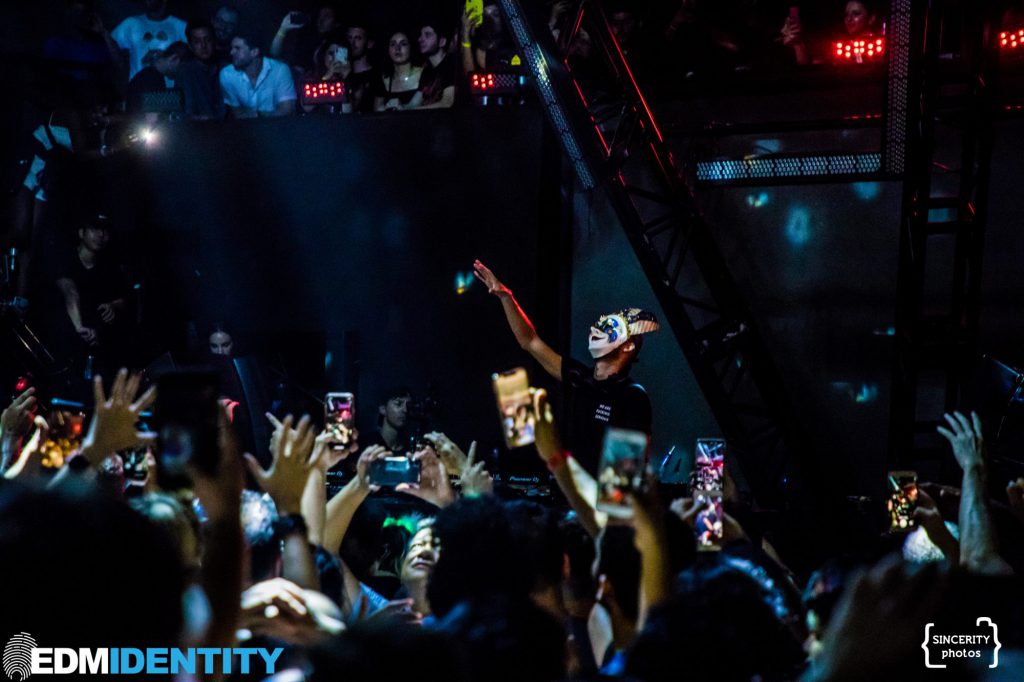 Boris Brejcha's high-tech minimal came with a kick, when the bassline hit, you could feel it in your heart.
I've read other writers describe his sets as a journey, and the next three and half hours could really only be accurately described as such. Boris had locked us in and became a puppet master of our experience. His tracks blended into one other with brief pauses for recovery. One attendee leaned over and said to me, "Boris really does not let up, and I love it." I couldn't have agreed more.
Each track brought us closer, built us up, and knocked us back. I recognized his tracks "Gravity" and "Happinezz" — songs he released earlier this summer — as well as some from his forthcoming album in January. He even played one of my favorites, "Face Your Fears" by his alias ANNA. The dancing just got wilder as the night went on and before we knew it. the set was ending. As quickly and mysteriously as he had appeared, it was back to DAVÍ.
Experiencing Boris Brejcha is undoubtedly a highlight of all the club shows I've seen this year. If you love minimal techno, enjoy basslines that move your heart, and thrive off the energy of a producer who moves just as much as his fans, then this is a set you cannot afford to miss. Many of his shows across the U.S. have already sold out, but trust me when I say this is the kind of sold-out show you make a little extra effort to attend.
Were you at Exchange LA, and did you love the set? Let us know in the comments below!
---
Connect with Boris Brejcha on Social Media:
Website | Facebook | Twitter | Instagram | SoundCloud | YouTube