Jump System, an epic bass music project consisting of two individually successful artists, is back with "Bad Habits", one of their best releases yet.
---
What will Earth and the state of humanity look like in the year 2112? If recent world news is any indication, the future is quite bleak. However, if we have music from the likes of Jump System to look forward to, I think it's safe to say that we're in good hands. Their latest track, "Bad Habits", is here to save the day.
Jump System is a futuristic heavy bass duo that aim to create both cutting edge music and a complete cinematic universe with their project. Taking place in the year 2112, their last transmission from the future was "Heatwave", a track that instantly caught my ear and made me eager to hear more. Now back with their seventh transmission, "Bad Habits" is an absolute heater of a tune with a unique old school Knife Party type of vibe.
Listen to Jump System – "Bad Habits" below, and stream and listen on your favorite platform now! 
Stream Jump System – "Bad Habits" on Spotify: 
---
There's nothing like Jump System in the EDM scene today.
Not only is the idea of the Jump System universe really cool, but the music they're releasing is unlike anything else I can find. Flawlessly blending a variety of bass music influences and genres, they keep things interesting with every release by always bringing something new to the table.
"Bad Habits" has to be my favorite Jump System track yet.
What I specifically like about this one is the old school complextro vibe that they're going for. After an epic synth-filled opening, the track plunges into a powerful drop that takes inspiration from past Knife Party tunes that I have fond memories of. It's clear that this track emulates that style, and Jump System does a good job of keeping it original and fresh. The second drop continues with that energy, hitting hard with a halftime tempo and some big, powerful snares.
The timing of this release could not have been more perfect for me. I'm about to embark on an adventure to North Coast Music Festival this weekend, and almost exactly seven years ago, I attended my first North Coast and saw a Knife Party set that was crucial in shaping my taste in EDM. "Bad Habits" brings me back to that special day and warms my heart with awesome memories. That was back in 2012, and Jump System make it clear that timeless electronic music is here to stay well past the year 2112.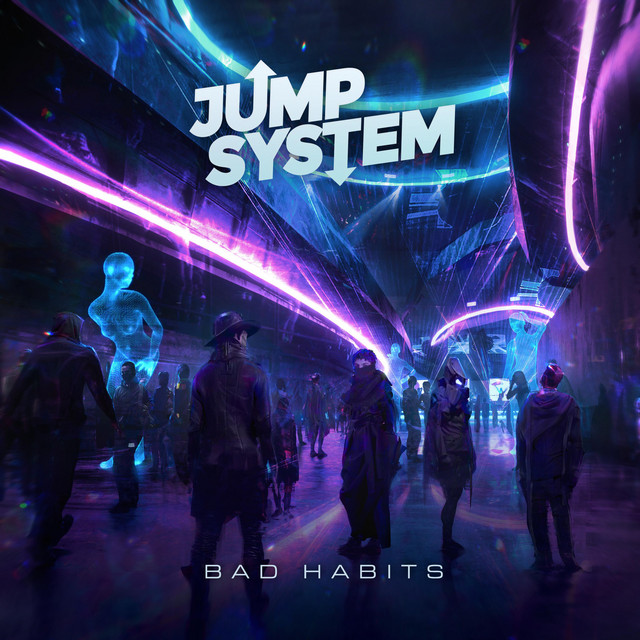 ---
Connect with Jump System on Social Media:
Facebook | Twitter | Instagram | SoundCloud | Spotify