Following up after his Universe EP released in fall 2018, William Black returns with Pages, an emotion-filled debut album.
---
Demonstrating his love and passion for melodic bass, William Black is back with Pages, an absolute tear-jerker of an album.  Starting his production career in 2017, Black has made his mark in the melodic bass scene, performing with huge names such as Illenium, Said The Sky, and Seven Lions.
William Black is probably most known for his huge melodic anthem "Take Me" with the awesome vocals of RUNN.  Focusing on emphasizing electronic melodies with sounds of acoustic guitar and vocals, every track he produces evokes a multitude of emotion, causing those listening to relate to the story he tries to convey.
Stream or purchase Pages on your favorite platform, and continue reading for more info on what this album brings to the table!
Listen to William Back's Pages on Spotify:
---
With ten tracks and over thirty minutes of beautiful vocals and melodies, Pages tells a story of love, rejection, and loneliness through gorgeous melodies and strong vocals.
The album starts off with an intro track that sets the tone for the rest of the album. Black weaves together string swells and piano arpeggios, complemented by rapidly syncopated but soft electronic notes and hints of guitar throughout the track.  This soft and relaxing track ends at just a bit over a minute long, as it immediately goes through the first of many vocal tracks on the album, "Ruins".
"Ruins" is one of three singles released prior to the full album.  This song as well as "Never Be the Same" are sung by singer Michah Martin, lead singer of The Zealots, a post-metal/grunge band from Iowa.  Martin belts out the melancholy chorus in an anthem-like style while Black immediately follows up with a energetic, synth-heavy bass drop, starting the album off hot and heavy.
Nevve brings her powerful vocals to "I'm Fine" while speaking of masking negative feelings over melodic guitar rips and big synth drops.
A familiar voice introduces the next song "I'm Fine", featuring wildly popular vocalist Nevve.  Personally, Nevve is one of my favorite vocalists. With a great range and an absolutely wild strength in her voice, she breathes a great energy into any track she's added to, and "I'm Fine" is no different.  The song talks about a familiar feeling of hiding our true feelings around those close to us, only to have our true feelings fester and grow.
Next up are "Dying Day" and "Never Be The Same". "Dying Day" is a sad track that explains the feeling of fading away from heartbreak told by the unique voice of Prettyheartbreak.  Following, Michah Martin's vocals return in my personal favorite track, "Never Be the Same". The percussion and the guitar rips add a bit of a emo/pop punk feel during the verse as it pours into a powerful and emotional hook.  Black adds a bit of syncopation in his chords and leading synths to add some energy as it closes out with the lead guitar.
Popular trance vocalist Roxanne Emery is featured as RØRY in headlining track "Drown The Sky".
Next up, we have the gorgeous melody of "Drown The Sky" filling our ears with the incomparable vocals of RØRY (AKA Roxanne Emery).  Lending her voice to trance tracks for years now, Roxanne has perfected the art of conveying emotion through her vast vocal range, and this song is no different. She backs up the guitar riffs with lyrics of drowning the sky with glasses of red wine in celebration despite hard times that may be upon us.
RUNN lends her gorgeous voice yet again in tracks "Back Together" and "Miss It".  Both of these songs come at the end of the album and speak on a more uplifting and hopeful level.  Throughout the album we've heard about heartbreak, hiding feelings to appear better, and celebrating life despite dark times.  With the last tracks of the album, we hear a message of recovery and repair as we put ourselves "back together" to where we once were.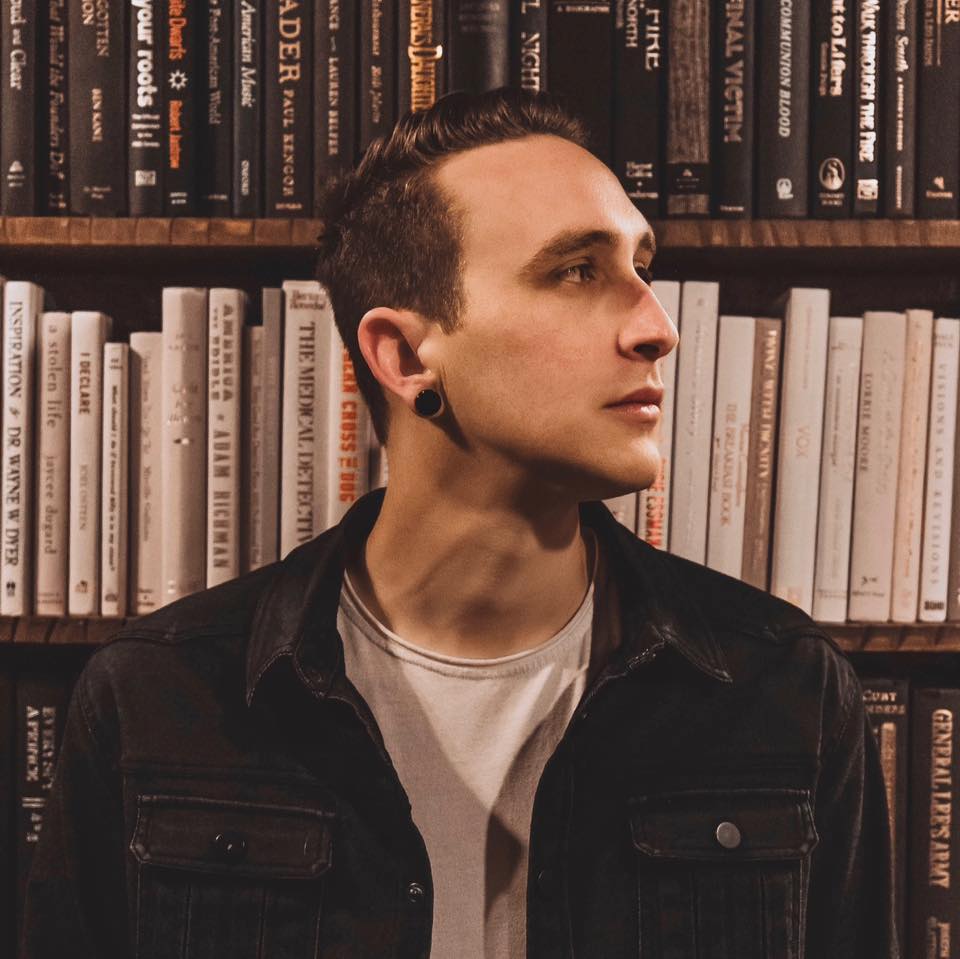 Monika Santucci is a newer name to me, but considering her vocal range is also great, I expect her to be back very soon. 
William Black rounds off the album with her vocals in "Deep Blue", and finally RUNN's vocals in "Miss It". "Deep Blue" refers to a loved one's eyes and being completely lost in them, and "Miss It" talks of nostalgia, wanting to go back to when things were better.
It seems Black has coined the sound of guitar riffs leading with major chords as nearly every song on this album is written with that similar instrumental line. It's a popular sound first brought to our ears by the likes of Said The Sky, Dabin, and Illenium, and William Black joins the crew of talented melodic bass producers working closely with vocalists.
Pages evokes so much emotion with every lyric and every note played. It's no wonder the album took nearly a year to finish and perfect. 
William Black has always gotten my respect in terms of producers, and this album is a perfect example as to why that is. I'll be listening to Pages on repeat, and I can't wait to see what else Mr. Black has up his sleeve for next time!
---
William Black – Pages – Tracklist:
Intro
Ruins (feat. Micha Martin)
I'm Fine (feat. Nevve)
Dying Day (feat. Prettyheartbreak)
Never Be The Same (feat. Mich Martin)
I'm Sorry (Interlude)
Drown the Sky (feat RØRY)
Back Together (feat. RUNN)
Deep Blue (feat. Monika Santucci)
Miss It (feat. RUNN)
---
Follow William Black on Social Media:
Facebook | Twitter | Instagram | SoundCloud