Following a collaboration with Tiesto and an appearance at Tomorrowland, Stoltenhoff impresses with Berserk Warrior EP, out now on Barong Family.
---
2019 has been quite the year for Denmark-based artist Stoltenoff. Starting the year off with "Lose Control", a collaboration with Tiesto, he also released an EP alongside Juyen Sebulba as their side project Psycho Boys Club. With the duo also making an appearance at Tomorrowland a few weeks ago, Stoltenhoff is back once again with Berserk Warrior, an EP released on Yellow Claw's label Barong Family.
Listen to Stoltenhoff's Berserk Warrior EP below, stream or purchase it on all platforms, and keep reading to read my take on each track!
Stream Stoltenhoff – Berserk Warrior EP on Spotify:
---
Stoltenhoff is never afraid to blend genres and make any type of music he wants.
Although he's released on labels including Musical Freedom, Never Say Die, and Good Enuff, Stoltenhoff fits perfectly on Barong Family. As one of my favorite artists on the label, you can always count on him for some weird and crazy trap and bass music.
Starting off the EP is the title track, "Berserk Warrior", a hybrid of trap, psytrance, and hard dance.
Beginning with a trap drum pattern, 808 bassline, and vocal chants, "Berserk Warrior" is an energetic start to the EP. After a breakdown and buildup full of KSHMR-like sounds, the drop takes over with a powerful hard dance tempo that's full of an interesting taste of psytrance.
"Chicken", the second track, is a 128 BPM trap banger. With a drop reminiscent of Wiwek's 2014 anthem "Salute", it's easy to imagine a massive main stage crowd jumping up and down to this one.
Next comes "Jump", a collaboration with Skellism that nicely combines the talent of both artists.
I've been dying to hear more from Skellism since discovering them at Lost Lands in 2017, and I'm ecstatic that Stoltenhoff chose to include them on his EP. "Jump" does not disappoint! The first drop on this one is full of infectious trap sounds. After a breakdown full of big brass horns, the second is a bass-heavy, 160 BPM hardcore influenced drop similar to "Berserk Warrior".
The final track, "Hitman", has a verse similar to "Propaganda" by DJ Snake. After an intense buildup, the song drops into an insane trap arrangement. With a banging kick drum and a variety of crazy sounds, it's hard not to make a disgusting bass face while listening to this one.
Stoltenhoff's Berserk Warrior EP will definitely satisfy any trap fan or lover of bass music.
With a sound that carries across a wide variety of genres, Stoltenhoff is definitely an artist to watch in the future. Follow his socials below to stay tuned on what's next!
---
Stoltenhoff – Berserk Warrior – Tracklist:
Berserk Warrior
Chicken
Jump (feat. Skellism)
Hitman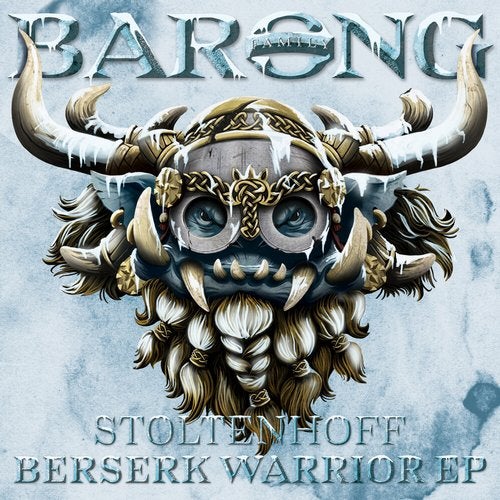 ---
Follow Stoltenhoff on Social Media:
Facebook | Twitter | Instagram | SoundCloud