Dallas-based Barong Family staple Juyen Sebulba is back with Mach 3, the latest installment in his unique bass-filled EP series.
---
Juyen Sebulba has been on trap and bass lovers' playlists for a long time now. Between "Hard House," his awesome 2014 collaboration with GTA, and "Do You Like Bass?", his iconic 2017 festival anthem with Yellow Claw, you've probably heard Juyen Sebulba's music, even if he's not a name that you instantly recognize.
It's hard to put his style into words. He's always brought a really unique vibe in his music, often including influences from trap, afrobeat, electro house, and pretty much anything else. He's right at home on Yellow Claw-headed label Barong Family, where he's recently released two four-track EPs alongside Stoltenhoff. Now, he's back on the Dutch label once again with Mach 3, the third installment of an EP series that began in 2017.
This EP hits hard, and truly shows off Juyen's brand of genre-bending bass music. Take a listen to it below, download or stream on the platform of your choice, and read on for my take on Mach 3!
Stream Juyen Sebulba – Mach 3 on Spotify:
---
The first track, "Deathmatch" showcases yet another collab with the Danish producer Stoltenhoff. Known together as Psycho Boys Club, this is a match made in heaven, as its hard to think of two producers with styles that compliment each other as well as these two. With a catchy vocal verse to begin the EP, the track then descends into a dark and aggressive pair of drops that showcases a nice blend of their individual styles.
"Boost The Tempo", a collaboration with Rawtek, comes next. Based out of Los Angeles, Rawtek are another one of my favorite Barong Family acts. Often opting for more of a house vibe in their music, their recent collaboration with Henry Fong and their latest Barong EP are some of their best work yet. A trap banger clocking in at 150 BPM, Rawtek and Juyen truly boosted the tempo on this one.
Speaking of tempo, did someone say Lil Texas?
Coming next on the EP is "Rush Hour", featuring American uptempo hardcore phenom Lil Texas. With many of the sounds that Lil Texas is known for, the first half of the track showcases a really interesting mix between two artists with very unique styles. The second drop towards the end of the song is a dive into Lil Texas' 200 BPM world with a satisfying hint of Juyen's production, too.
Closing out the EP is "Get Higher", a synthy original track beginning with a long, mysterious buildup. When the drop hits, we're transported to an energetic, ravey atmosphere. Not only did Juyen Sebulba bring out some awesome collaborators for this EP, but he shows off his ridiculous solo production skills on this last song.
With an upcoming Psycho Boys Club performance at Tomorrowland, 2019 will continue to be a big year for Juyen Sebulba. With two great EPs already under his belt this year, I look forward to what lies ahead for this talented producer. Let's hope more new releases and festival performances are on the way!
---
Juyen Sebulba – Mach 3 – Tracklist:
Deathmatch (feat. Stoltenhoff)
Boost the Tempo (feat. Rawtek)
Rush Hour (feat. Lil Texas)
Get Higher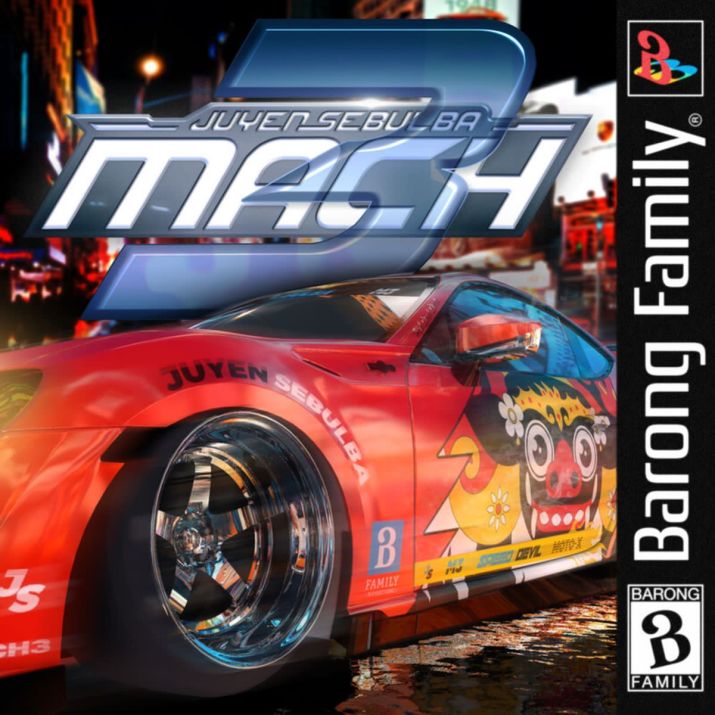 ---
Follow Juyen Sebulba on Social Media:
Website | Facebook | Twitter | Instagram | SoundCloud