Giuseppe Ottaviani's ALMA comes back to us brand new with three different levels of auditory shake-up's on his recently released album ALMA Remixed!
---
I don't know about you but I always love when a great remix blast's its way onto the scene and when I heard that Giuseppe Ottaviani had delivered a full length revamp of his chart-topping album ALMA I could barely contain my excitement! The last few months have provided a few clues leading up to the unveiling of ALMA Remixed with the emergence of both Giuseppe's and Ruben de Ronde's twist on "On The Way You Go" followed up by Markus Schulz and Craig Connely who took "Ozone" under their more than qualified wings. With the stage set, the full-length ALMA Remixed would come crashing in, changing the face of ALMA forevermore!
In tackling the design on ALMA Remixed, Giuseppe would ultimately settle on a three-level system of sound direction.
Ten tracks would be sent off to receive a facelift from a menagerie of passionate artists including Markus Schulz, Ruben de Ronde, Monoverse, Sean Tyas, and so many more, who are leading today's trance scene with their forward-thinking production quality. Seven tracks would remain in the care of Giuseppe Ottaviani who would take six of the album's tracks and ramp them up with a little bit of his critically acclaimed OnAir Treatment, leaving one for Giuseppe to stretch his creative legs with a very rare ChillAir twist on "Burn Bright".
And finally, as the extra fabulous cherry on top, Giuseppe would find room for "Slow Emotion" to take on a brand new chapter. With the production of "Slow Emotion 3", this dance floor ready power jam can stake its claim as the only original set among a pack of incredible remix delicacies!
Join me as I dig into each and every track and unveil the beauty found among each artistic expression on Giuseppe Ottaviani's ALMA Remixed!
Stream Giuseppe Ottaviani – ALMA Remixed on Spotify:
---
As ambassadors for the brand new character of 2016's ALMA, the artists that were chosen to take on the challenge bring charisma and honor to an album we already adore! 
John O'Callaghan sets the mood under his Henrik Zuberstein moniker, bringing "Primavera" to life with a soft progressive flow of sound. Filled with dark undertones and playful synth patterns, I approach a crescendo that prepares me for the blissful vertical climb on the roller coaster ride that is Alma Remixed!
Keeping with this progressive theme, Monoverse swoops in to fill the airwaves with fantastic bubbles of sound. A little less focused on the raw grit of Giuseppe's Live 2.0 show stealer "Slow Emotion", Monoverse dreams up a brand new direction and inspires "Slow Emotion" to exude a virtual weightlessness, allowing the melody to lift me far beyond the heavens.
As the first full lyrical offering on ALMA Remixed, Kyler England's voice continues to shine brightly on "Firefly" while Omnia brings the sound to the mainstream, promising to be the track that the masses will be singing on the tops of their lungs for many years to come.
Continuing with the theme of lyrical majesty, Thea Riley serenades my soul as Ruben de Ronde darkens the atmosphere with his dramatic and electrified expression of "On The Way You Go". Oozing with chopped up vocal detail and a break that leads into a tailspin of insanity, this track is perfect for the late night hours when all inhibitions are cast away into oblivion!
From here, my ride along ALMA Remixed continues to provide the emotional release I have been searching for as Tricia McTeague's voice soars like an angel on "Loneliest Night". But for this go-round Tenishia keeps us locked down to the ground with a touch of heavy bass that sends shivers down my spine all the while staying true to the emotional essence that refuses to be quelled.
Now, in my humble opinion, any remix album would not be complete without a little love from the Coldharbour king Markus Schulz!
For ALMA Remixed, Markus accepts the divine challenge of delivering the epic thunder on "Ozone", an opportunity also gifted to Craig Connelly. For Markus' rendition, I become instantly hypnotized as the soundwaves ebb and flow in brilliant harmony, opening up my heart as I am set adrift on a sea filled with warm and inviting melody. But it is Craig Connelly who catches my ear with a vast change in synth style that unleashes my inner child and leaves me begging for more.
For the title track, "ALMA", the honors go to the legendary M.I.K.E. Push, whom with countless years of electronic dance music experience under his belt lands "ALMA" in the perfect pocket. Paying some serious respect to the original, M.I.K.E. Push crafts his offering around the driving bass line adding a blissful rise in the melody, solidifying "ALMA" as the perfect peak hour stunner!
It is just about time to take a breath as ALMA Remixed has already taken me far outside of my conscious state.
With two more artist's left to explore, I come back down to earth as the voice of Christian Burns reverberates through my soul, like a siren calling me home to "Brightheart", remixed by Robert Nickson. I am now fully at peace and in learning that Robert Nickson was given a number of remix options for this album, the one he would ultimately choose couldn't be more perfect. Blending the Dutchman's unique pad & synth choices, Christian Burns' voice settles in to balance energy with soft harmony.
But I learn that it is not wise to rest on my laurels as ALMA Remixed has some sneaky plans up its sleeve! Enter in "Slow Emotion 2" and the trance degenerate himself, Sean Tyas brings new meaning to fast and furious. Eradicating any essence of slow and steady wins the race, Sean Tyas slams on the gas pedal, leaving his mark with a fury of euphoria!
Hold onto your hats because "Slow Emotion 3" has arrived to bring the album full circle with a tornado of tripped out energy and flair!
The only original among the lot, "Slow Emotion 3" plays on its previous game-changing auditory dynamo's ("Slow Emotion" and "Slow Emotion 2"), balancing extreme rhythmical virtue with magnified changes in tempo. As the robotic sound bite (used in the originals) makes a highly anticipated appearance once again, the figurative poster child takes on its most primitive form. I am left giddy with excitement as I come to realize how wildly unique this track truly is as each phase plays off of the last. Will we see a new level of "Slow Emotion" unveil itself in the future? I can only hope!
Giuseppe Ottaviani's OnAir and ChillAir Mixes pave the way for heightened electrified experiences on the dance floor!
With a keen ear for taking the norm and flying it to club heights far beyond comprehension, the OnAir features find a more than appropriate home in the latter half of the album. But, as the first of six OnAir reworks, "On The Way You Go" featuring Thea Riley, sits nestled between "ALMA" and "Brightheart", shining a window into the glory of balance where uplifting emotion and the power of dominating rhythm joins hands.
For its OnAir revamp, "Wait Till You Miss Me" featuring Sue McLaren, while once somber and dripping with an essence of sadness, lifts my heart from the trenches and brings a new feeling of hope and self-empowerment. And as I can never get enough of the sweet voice that lies within Sue McLaren, I would welcome the OnAir stylings of "Miracle" with my hands reaching far up to the heavens.
Now, I know what you are going to say the moment that you lay eyes on our next track…..time to get out the tissues!
But, before you let those tears come flooding down, I can assure you that the OnAir version of "Home" featuring Jennifer Rene will wrap you in a warm blanket of peace as your feet are inspired to get up and groove! Well, who am I kidding? This track still makes me cry! But, in a flash, Giuseppe's OnAir version of "Countdown" picks me up from my puddle of emotion and I find myself busting a move all over my living room, inspired by the heavy tones that rocket me straight into a sense of ethereal wonder.
Now that I am safely floating among the stars in the sky, it is the flickering essence of "Aurora" that suspends my body, becoming forever lost in the great beyond.
Shooting past planets and galaxies undiscovered, I reach my final destination and it is here that "Burn Bright" welcomes me with a ChillAir Mix I won't soon forget. When thinking back to the original, I have never felt more ready to take on the universe as Eric Lumiere serenades me with a song that nods to the power of comradery. On ALMA Remixed "Burn Bright" steals the limelight as the lone ChillAir mix. It is this track that flips the script on the previous OnAir club vibes with a beautiful farewell that alas, truly does make the tears come flooding out!
As I think back on all of the elements that came into play on ALMA Remixed I am wildly impressed and left with a revitalized love for everything Giuseppe!
Giuseppe Ottaviani has certainly pulled out all the stops on ALMA Remixed, allowing our favorite artists to work their magic on the music that has defined Giuseppe as one of the most admired and groundbreaking acts to ever grace the scene. In addition, taking the essence of his GO On Air vision of allowing his sounds to tell his story through the universal language of music, Giuseppe has raised the bar once again not only for himself but for all who will follow after him!
---
Giuseppe Ottaviani – ALMA Remixed Tracklist:
Primavera (Henrik Zuberstein Remix)
Slow Emotion (Monoverse Remix)
Firefly (with Kyler England) (Omnia Remix)
On The Way You Go (featuring Thea Riley) (Ruben de Ronde Remix)
Loneliest Night (featuring Tricia McTeague) (Tenishia Remix)
Ozone (Markus Schulz Remix)
Alma (M.I.K.E. Push Remix)
On The Way You Go (featuring Thea Riley) (OnAir Mix)
Brightheart (with Christian Burns) (Robert Nickson Remix)
Ozone (Craig Connelly Remix)
Slow Emotion 2 (Sean Tyas Remix)
Slow Emotion 3
Wait Till You Miss Me (featuring Sue McLaren) (OnAir Mix)
Miracle (with Paul van Dyk featuring Sue McLaren) (OnAir Mix)
Home (with Jennifer Rene) (OnAir Mix)
Countdown (OnAir Mix)
Aurora (On Air Mix)
Burn Bright (with Eric Lumiere) (ChillAir Mix)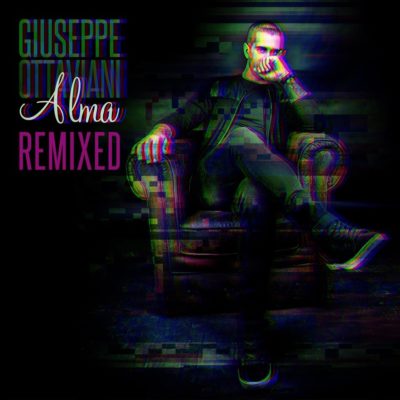 ---
Connect with Giuseppe Ottaviani on Social Media:
Website | Facebook | Twitter | Instagram | SoundCloud