Clyde P arrives back on Desert Hearts with The Gnawa March, a three-track EP that lifts his status as one of the most intriguing artists in the industry! 
---
Always on the hunt for great new music, I was ready to be blown away when my great friend and house music expert shot a brand new EP my way. The artist is Clyde P, a name that I had yet to familiarize myself with. He was about to unleash The Gnawa March EP, his sophomore offering on Desert Hearts, and I was instantly captivated. I mean, honestly, there is nothing more satisfying than opening your heart to an artist that had yet to fall on your radar.
With three tracks including a party pumping Darius Syrossian remix, The Gnawa March nods to the tribal influence of the indigenous Gnawa people of Morocco and Algeria in the Maghreb. In fact, Gnawa ceremonies use music and dance to call the ancestral saints to come forth and drive out evil, cure psychological illness, and even remedy those pesky and often life-threatening scorpion stings. While Gnawa music is often referred to in the hypnotic trance community, Clyde P has harnessed the musical flavors, translating it into an unyielding house groove that I find myself hopelessly addicted to.
Purchase your copy of Clyde P's The Gnawa March on Beatport!
Stream Clyde P – The Gnawa March on SoundCloud:
---
The title track, "The Gnawa March" welcomes us with the drums.
As the tribal influence pours from every nook and cranny of this track, it is impossible not to drop what you are doing and get lost in the uplifting rhythm. Flooded with a feeling of peace and energy all at the same time, the simple yet "in your face" vocal accent titillates my brainwaves and gears me up to take on the world!
And then it happens. When I was least expecting it, a brilliantly placed falling synth structure bubbles out of my speakers and a smile stretches across my face as I am obsessed with anything bizarre and unconventional. With such a wonderful balance of tribal flair, easy listening character, and inspirational swag, "The Gnawa March" is definitely a track that I am dying to hear on the big speakers at my next house event.
Next up, Clyde P flips the script with a groovy offering dubbed "Keep It Cool".
In my opinion, the title could not be more spot on as this is a track that drips with cool sound dynamics, dropping us deep down into the underground realm. I appreciate the urban vibe on this one and as the bassline swells and dissipates I find that this is the sexiest tune of the lot. "Keep It Cool" is so cool that I am going to go out on a limb and say that this may be one of my favorite tracks of the year. There is something so curious about each dark and consistent detail that I can't help but throw this one on repeat to ride the wave over and over again.
Clyde P can't have all the fun if Darius Syrossian has anything to say about it!
Rounding out this fantastic musical journey, DO NOT SLEEP and Moxy Muzik label head Darius Syrossian has been awarded the remix duty, serving up his high octane vision of "The Gnawa March". There won't be a stagnant body on the dance floor when this one is unleashed on the masses as Darius Syrossian jumps in with a fire that can't be doused. Instigating the tribal spirits to fly in once more, this encore has just enough unique flavor to set it apart from the original track. What grabs me the most is the clear-cut kick and crisp melodic crescendo's that sit pleasantly on the eardrums, paving the way for an amplified dance experience of the highest form.
To summarize, I am actually ashamed that it wasn't until this very moment that I gave Clyde P any thought. The Gnawa March is a three-track package that has inspired me to chase this artist vigorously from here to kingdom come. Blessing the airwaves with everything that I crave in my house music selections, from the dark and brooding to the lighthearted and festive, he has officially been added to my bucket list of artists that I MUST see live someday.
---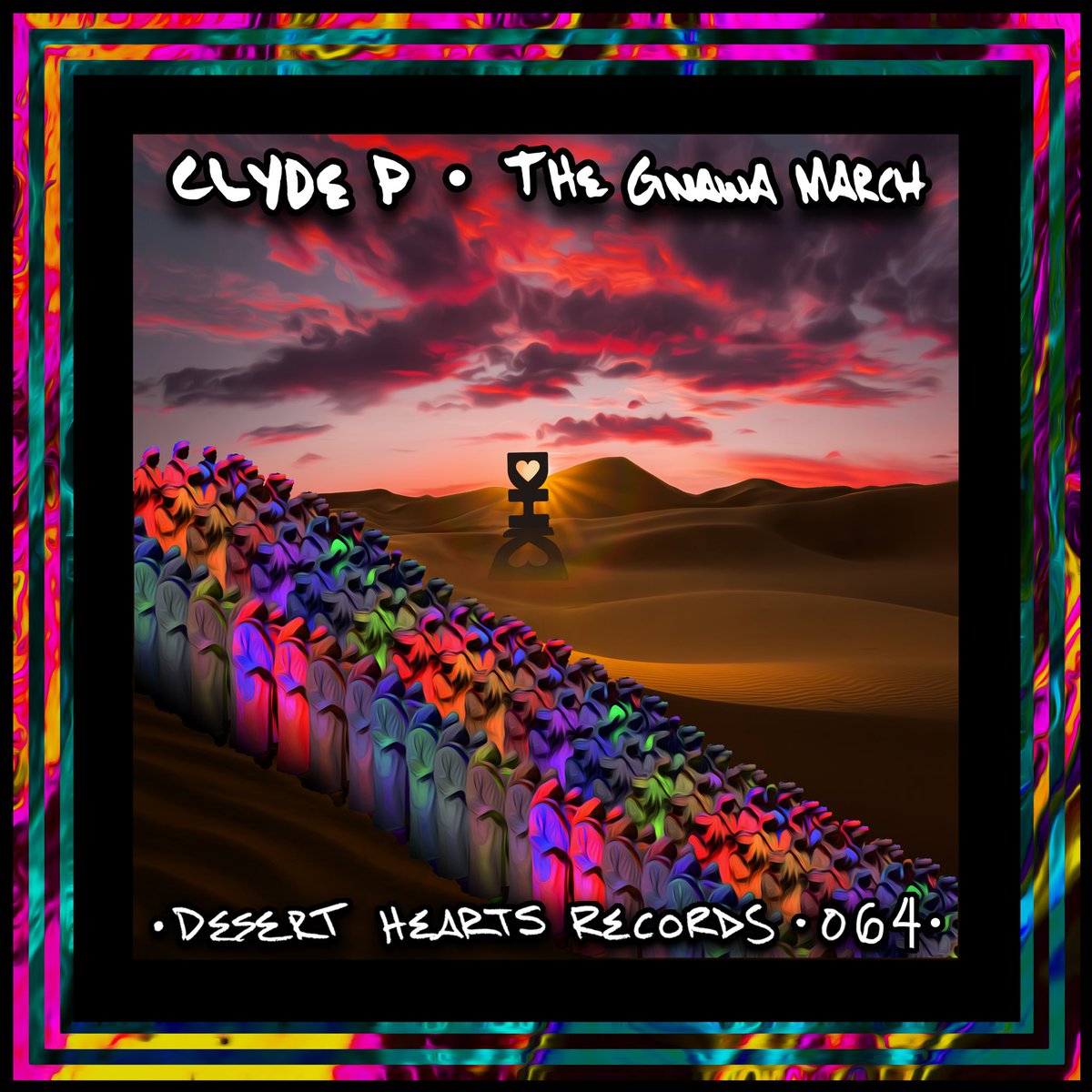 Clyde P – The Gnawa March – Tracklist:
The Gnawa March
Keep It Cool
The Gnawa March (Darius Syrossian Remix)
---
Connect with Clyde P on Social Media:
Facebook | Twitter | Instagram | SoundCloud