ECRAZE and SampliFire teamed up for a colossal two-track EP, Dead Zone / MoshGvng, which is out now for your listening pleasure!
---
Both ECRAZE and SampliFire are no strangers to the UK bass label, Never Say Die. They both have had their fair share of releases on the label and have each paved their own respective lanes. Now they are back together with a double-header release titled Dead Zone / MoshGvng!
Related: Check out our chat with SampliFire to get the lowdown on his work as an artist and some tips for aspiring artists in the scene!
Let's begin with "Dead Zone", which released on the main Never Say Die label. It's my favorite of the two tunes and begins with chopped vocal samples and large horn samples which set the stage for this massive song. The song quickly builds to distorted heavy bass hits along with wild synths in the first drop. The second drop of the song is even crazier than the first one and can only be described as absolute chaos. You have to check it out to understand!
Releasing on Never Say Die: Black Label, "MoshGvng" is a heavier, in-your-face type of track. It brings both ECRAZE and SampliFire's production styles together in dubstep harmony. This track will instantly have you nodding your head back and forth to the beat through its conventional drum patterns. The drop is filthy as well and will give you a serious case of "bassface".
Take a listen to the two-track offering from ECRAZE and SampliFire below, download or stream it on your favorite platform, and let us know what your thoughts on the release are in the comments!
Listen to ECRAZE & SampliFire – Dead Zone / MoshGvng on Spotify:
---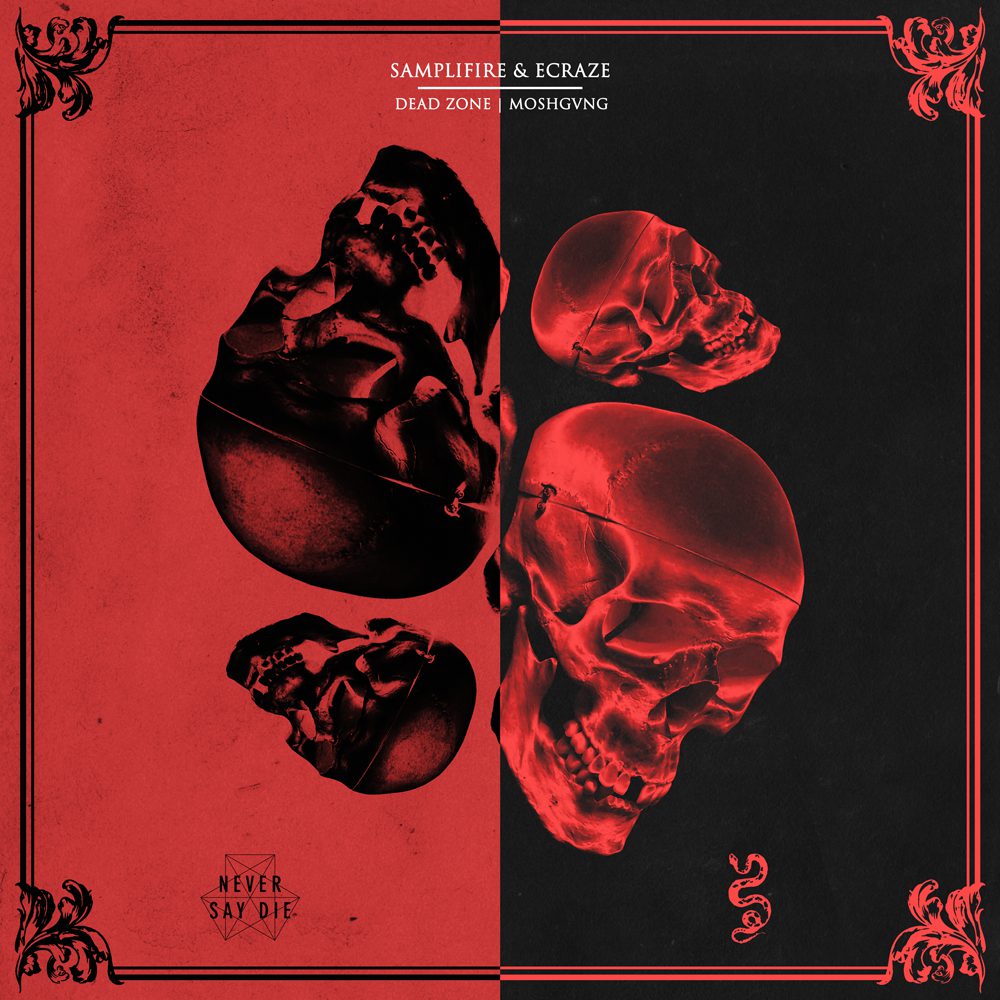 ---
Connect with ECRAZE on Social Media:
Facebook | Twitter | Instagram | SoundCloud
Connect with SampliFire on Social Media:
Facebook | Twitter | Instagram | SoundCloud