Rising star pluko returns with his Class XIX mixtape in celebration of both his 19th birthday and high school graduation!
---
After wowing listeners with his debut album dubbed sixteen, Sam Martinsen aka pluko is back with another exciting project, Class XIX. In fact, it was a big day in Sam's life – not only did he release the mixtape, but it's also was his birthday AND high school graduation. Congrats and happy birthday Sam!
Class XIX features eight tracks, all of which were entirely written, produced, mixed, and mastered by pluko himself. An impressive feat for anyone, not to mention someone who only made their official debut last year. After listening to sixteen and actually getting the chance to chat with pluko ourselves last year at HARD Summer, it's clear how he essentially went from bedroom producer to mainstage artist overnight. Compared to the likes of Flume and Odesza, pluko's future burns bright and we can't wait to see what else this young producer has in store!
Give the full mixtape a listen below on Spotify or your preferred platform, and read on for some of our favorite tracks!
Stream pluko – Class XIX on Spotify:
---
After one listen, some instant favorites that stand out are "space coupe", "splendid morning", and "i want you".
"space coupe" is brilliantly named, comprised of a drop that gives off serious Space Mountain vibes. You're going to want to customize your alarm to play "splendid morning" when you wake up because it's just that pleasant of a track. Full of light dings and ethereal-sounding loops, it literally sounds as though you stepped into an enchanted forest. Okay, clearly I'm really riding this Disney analogy train.
"i want you" presents pluko's slightly darker side and has a slower build but once it gets to where it's going, it's absolutely stunning and truly showcases his diversity as a producer and artist.
Overall, the mixtape is a light and airy collection of tracks that are, as pluko puts it, "how the body feels in the sun." The perfect soundtrack for lounging by the pool, we can't wait to have Class XIX on repeat all summer long!
---
pluko – Class XIX – Tracklist:
whodoyouthinkyouare?
ily
space coupe
hyperfunkk
splendid morning
splendid evening
i want you
mind food (everything)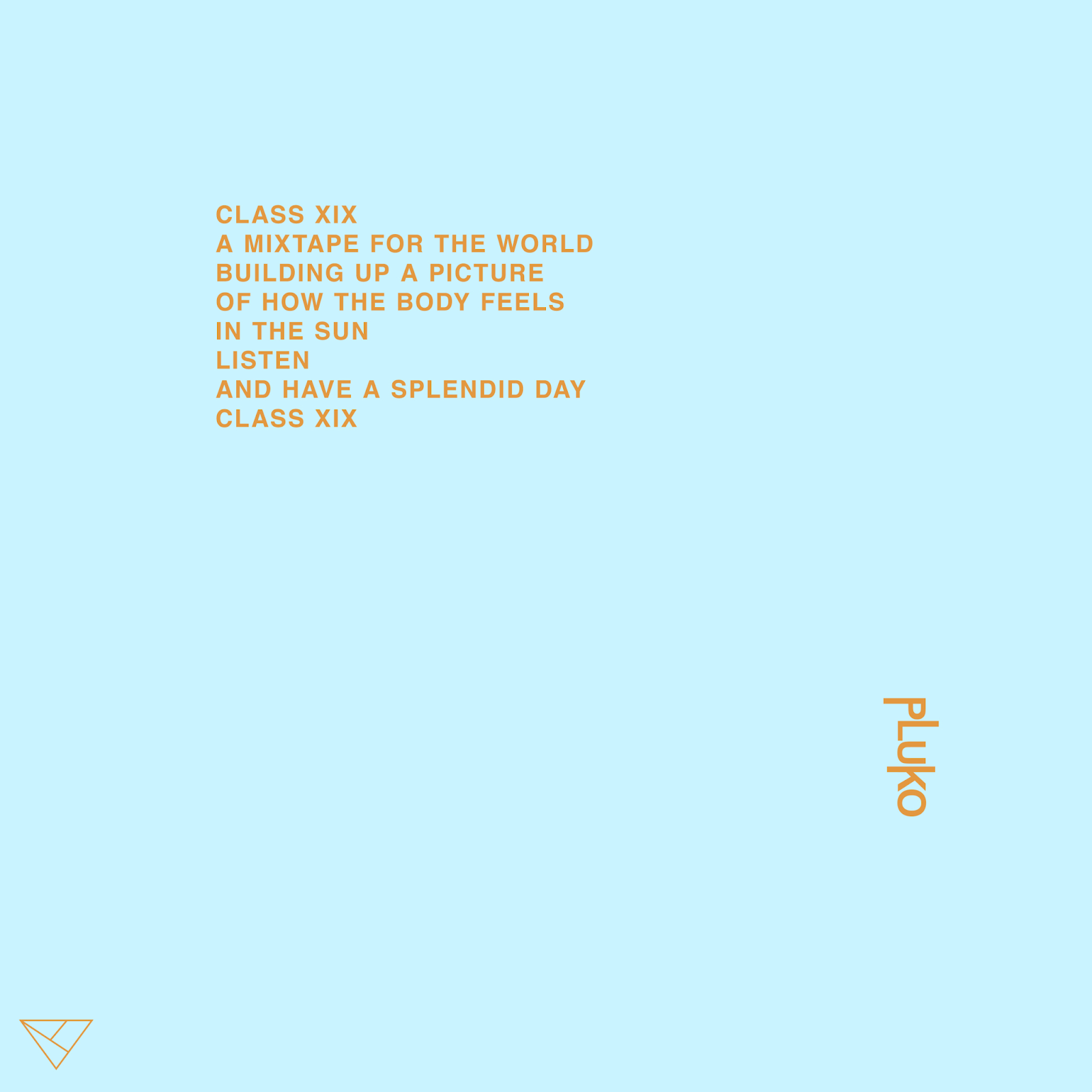 ---
Connect with pluko on Social Media:
Website | Facebook | Twitter | Instagram | SoundCloud