Get dirty with sumthin sumthin's latest track "Gryme" that just dropped on Jadū Dala! 
---
LA-based producer Conrad Woodul a.k.a. sumthin sumthin released a wubby heater on Jadū Dala today dubbed "Gryme". Woodul is on a roll with the singles this year and I'm glad to see the release through this particular bass collective. We've heard a bit of everything from Woodul, from the ethereal motion of his track "Home" to more bass-centric tracks like "Cut That B*tch" and today's release that left me impressed.
The 115th release on Jadū Dala, "Gryme" maintains sumthin sumthin's trap influence but also complements it with his unique dub flavor. Like the name suggests, it's dirty, but not at the expense of character. The track features bouncy rhythms that keep the dancefloor's interest and sinister breakdowns that are indicative of many Jadū Dala releases.
There's an undeniable swag to sumthin sumthin's work and "Gryme" is a prime example. The track is straightforward, with a slight curveball in the second breakdown. It's definitely one I look forward to enjoying in a live setting.
Stream sumthin sumthin's "Gryme" below or on Spotify, download the tune on ToneDen, and let us know your thoughts in the comments!
Stream sumthin sumthin  – "Gryme" on SoundCloud:
---
Jadū Dala is teeming with forward-thinking bass artists like sumthin sumthin.
Releasing tracks from Cozway, leet, Bonnema, episcool, and more, the label has an ear for the underground. Their consistent aesthetic is instantly recognizable to thousands of SoundCloud lurkers, featuring a different animal or critter for every artist's release. This time around, "Gryme" gets a Komodo Dragon, which is fitting, not to mention you won't want to get bit by one of these guys.
Despite many genres becoming increasingly niche, I believe it's only a matter of time before many of these artists receive mainstream exposure in the EDM community. Many bass fans are diverging between bassheads and headbangers, where labels like Lost Dogz, Jadū Dala, SUS Collective, and others exist quite literally in the left-field. There are gaps to be filled in every scene and thanks to the internet we're hearing artists like sumthin sumthin bringing new sounds to the table in mass.
For fans who haven't heard yet, make sure to also check out Woodul's side project So & So. These beats are more laid back than what we're used to hearing from sumthin sumthin, but creamy nonetheless. And for all of you West Coasters, catch sumthin sumthin's upcoming LA show with Um.. at Station1640 on March 29!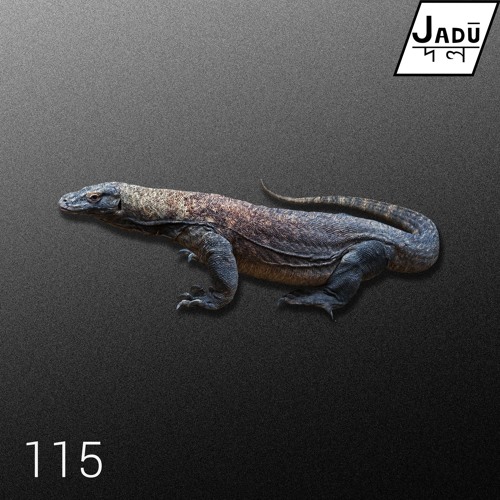 ---
Connect with sumthin sumthin on Social Media:
Facebook | Twitter | Instagram | SoundCloud