Get your trance fix before the gates of Electric Daisy Carnival Vegas 2019 open up with our quantumVALLEY Spotify Playlist!
---
I don't know about you but when I saw the quantumVALLEY lineup for the 2019 edition of EDC Las Vegas, I instantly knew that we were in for one hell of a celebration. We have the anthem masters like Andrew Bayer, Cosmic Gate, and Andrew Rayel. Then there are the euphoric mood lifters including System F, Arkham Knights, and John O'Callaghan. And let's not sleep on the party rocking styles of MaRLo, Mark Sixma, and David Gravell. I am getting amped up just thinking about it!
Ever since the addition of quantumVALLEY back in 2017, trance is finally receiving all the love and attention it rightfully deserves at the most anticipated event of the year. And once again, we are cordially invited to take a trip into cosmic wonderment with only one purpose in mind. To get lifted beyond conscious comprehension surrounded by the rhythms of the most emotionally driving genre to ever exist. With a plethora of trance dynamics awaiting us at quantumVALLEY, it is safe to say that we are about to witness true auditory magic unfold before our eyes!
In honor of everything ethereal and uplifting, we have put together a very special playlist to get your mind and body ready for an experience you won't soon forget. Beginning with the forceful draw of Aly & Fila's "Gravity" we run through the list of future-forward trance behemoths, rounding out the journey with "Together", a fantastic synth soaked offering from the recently materialized, Space Corps. So turn the volume up to maximum volume and get ready to soak in all the good feels with this trance-fueled playlist!
Related: Are you a fan of techno and house? If the answer is yes then feast your ears upon the neonGARDEN playlist. 
Stream the EDC Las Vegas 2019 quantumVALLEY Playlist on Spotify:
---
But wait? Why isn't Leiel on the playlist? Have no fear because we have exactly what you need to fall head over heels for this more than worthy musical selector!
Working behind the scenes at Insomniac Events with a focus on all things Dreamstate, focused on taking his audience to dimensions beyond. As a dynamic selector, Leiel stimulates the brain waves with a quest to transcend the mind, creating an atmosphere that will get each and every trance addict on the dance floor reaching high to the heavens above.
You may have witnessed him in action as he has stretched his creative prowess behind the decks at EDC Las Vegas, Nocturnal Wonderland, Beyond Wonderland, and Escape: All Hallows' Eve as one half of Sweet & Low. But, for this go-round, Leiel will take to the stage of quantumVALLEY as a more than worthy solo act to get you feeling the trance heat under the electric sky! For a taste of what's to come, check out his set from Trance Family SF 7 Year Anniversary!
Who will you be dancing to most at the quantumVALLEY Stage this year at EDC Las Vegas? Let us know in the comments below!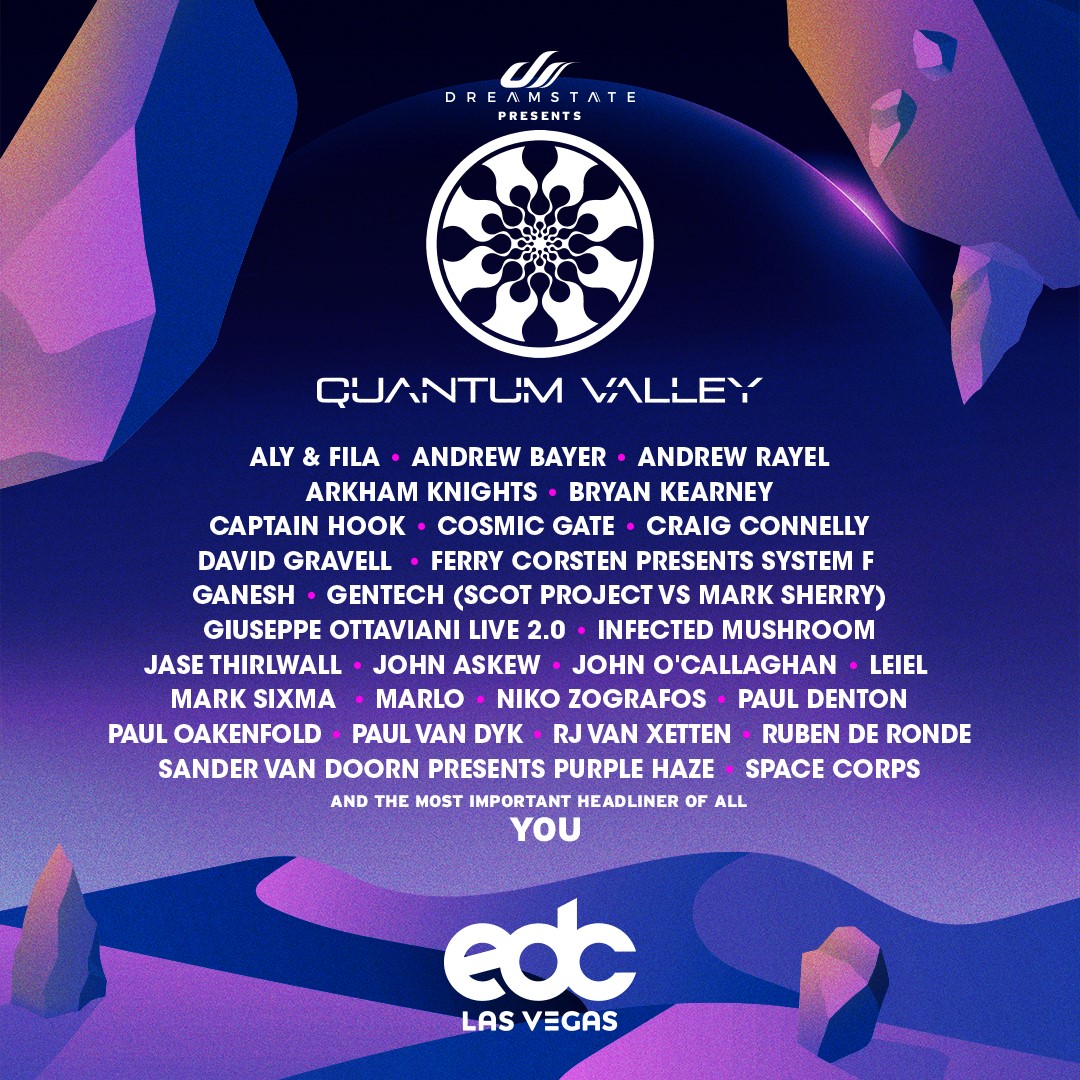 ---
Connect with EDC Las Vegas on Social Media: