Ahead of his set at EDC Las Vegas, Sian stopped by to give us some insight on his upcoming performance and recently released EP Ultraviolet 1.0 on mau5trap!
---
Los Angeles-based artist Sian is one of the names you simply need to know if you've truly found your calling in the realm of house and techno. Dark, twisted, and hypnotic are just a few words that truly describe the sound that brings to the table with every release that graces speakers around the world. Having firmly placed himself on the cutting edge of the underground scene, he has no fear in experimenting with styles to create a truly magical listening experience.
Just this month, Sian made his debut on mau5trap with a powerful, six-track offering dubbed Ultraviolet 1.0. Exuding the dark sound he's become well-known for while incorporating elements of electro along with it, this EP is one that any fan of underground beats will love. But there is far more to Sian than just being your standard DJ and producer, as he heads up one of the fastest growing labels in the techno scene today, Octopus Recordings.
With a massive performance at EDC Las Vegas on the horizon and a showcase in Detroit to close out the month, we caught up with Sian to get an in-depth look at his recent releases and more. Take a listen to his takeover of deadmau5's radio show below, download or stream Ultraviolet 1.0 on your favorite platform, and read on for our chat!
Stream deadmau5 presents mau5trap radio 032 (Sian Takeover):
---
Hey Sian, thanks for taking the time to chat with us today. We're stoked for the release of your new EP Ultraviolet 1.0 that just dropped on mau5trap! Was your approach to the production of this release different compared to your previous releases like Red Tide?
My overall production approach stays pretty similar throughout projects, I generally start off with a couple of "spark" melodic or musical inspiration sounds, then the drums and bass, and build the tracks around those elements into a heavier structure. I wanted this release to stick with my usual dark, gritty vibe but also to integrate a more futuristic, sci-fi vibe. I have a constant desire to always create something new when making music, it's that simple.
When did the relationship between you and mau5trap first begin, and what was it like working with their team on this EP?
It's a label I have always wanted to be on, My manager Abi made the intro and it moved fast from there, I have 3 records planned with them for this year. Working alongside the mau5trap crew has been an amazing experience so far, the people & organization as a whole are super to work with. Totally like-minded people and it's easy to get our ideas down for a strategic plan surrounding the releases.
You're also taking the guest mixing reins on deadmau5's radio show this month as well. What is the preparation process like for a mix where you can't actually see the listeners on the other end? Do you find it easier or more difficult than one in a live setting?
I think it's about the same as creating something in a live setting, it's all about creating a vibe & journey for the listener. Whether you're rocking to a live crowd or to someone sitting at their desk wearing headphones, you want to deliver something that's going to set the mood for whatever is going on. I always try to put together songs in my sets as well as my mixes that create a succinct flow of trippy, dark music that you can't help but get down to.
Speaking of live settings, you'll be joining the mau5trap family at EDC Las Vegas this year. What are you most excited about for your upcoming set in Sin City and is there anything fans should keep an ear out for from you there?
I'm so stoked to be a part of the mau5trap stage at EDC this year, I'm really looking forward to showcasing some of my new music and bringing it heavy for all of the relentless mau5trap fans out there. Definitely listen for some unreleased music from me that will be forthcoming this year, a few surprises I have stashed in my arsenal, and of course some tracks off of my EP, 'Ultraviolet 1.0'.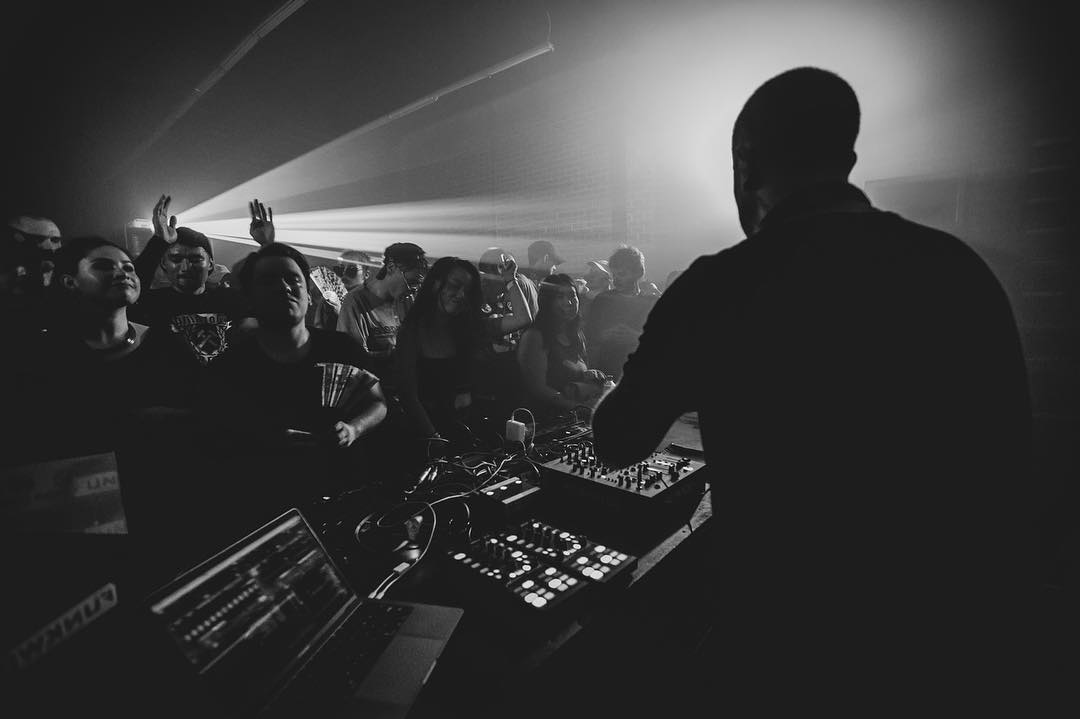 Your talents go beyond the realm of being a DJ and producer as you also are the fearless leader of underground label Octopus Recordings. What have been some of the biggest hurdles you've faced on that side of the music industry and how have you overcome them?
Running a label over the years has been so rewarding and provides a great platform to release music from some of my favorite artists, as well as an avenue to highlight fresh & up and coming talent. It's exciting to see how it has evolved over the years and I am so proud of where it is today. I think with anything worthwhile, there are always significant challenges involved, especially in the music industry.
I think that one of the biggest challenges is keeping up with the behind the scenes work involved in making sure the label continues moving forward, finding a team to help out with this stuff is crucial, trying to do it all on your own can be a huge challenge. Besides that, I think it's really important to always keep pushing the label in a direction where the music remains fresh. I've always held a bit of a rebellious attitude when it comes to the 'norm', and I think the label reflects that in the unique style of modern techno that we've always been putting out.
Is there a certain process you go through when looking for new artists to support or tracks to release on the label?
Well, first off, listening to all of the demos! It all starts with the music, right?
We listen to all of the demos that are submitted to the label and believe me, there's a good amount of new artists that are bringing some really great music to the table. I've always enjoyed bringing up and coming artists on, and watching our Octopus army grow. Without new artists there wouldn't be any evolution into the future, so cultivating new talent is incredibly important as a label.
If you could offer up one piece of advice to artists looking to break into the music scene today, what would it be?
Start making music, and keep making it. You're bound to improve with every hour you spend in the studio. Whether you're making music or DJing or both, each of those crafts requires practice to take it to the next level. Seek out feedback and advice from people succeeding in what you want to do, and then take that back to your practice and see where you can improve based on that feedback. Be consistent in your work, put ample time into honing your craft and don't get discouraged in the beginning, everything takes time.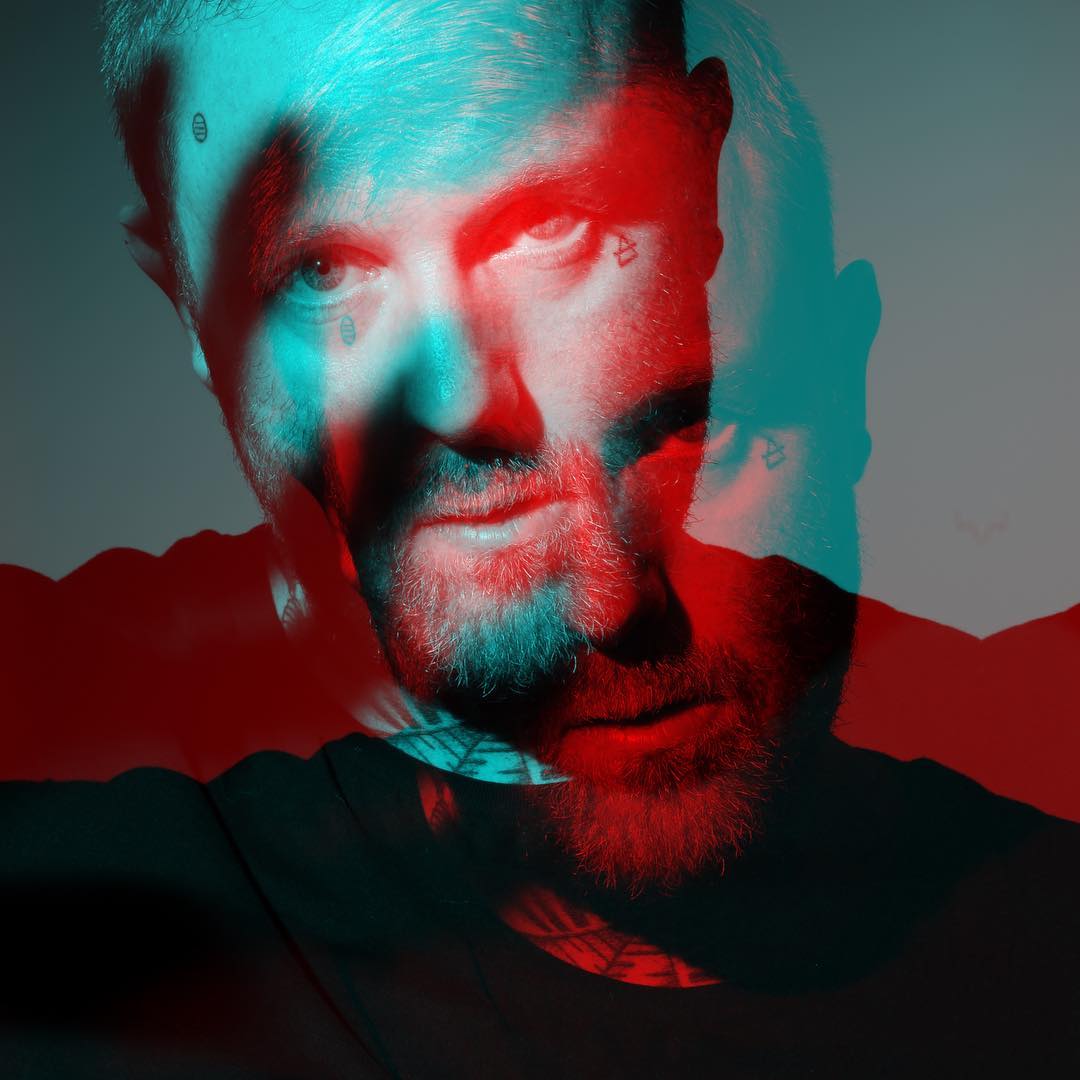 After EDCLV you'll be making your way to Detroit for an Octopus Recordings showcase over Memorial Day Weekend. How did you go about selecting who would join you for the showcase?
One of my favorite parties of the year is our annual showcase party in Detroit. Each year we've curated our lineup with of some of our fan favorites as well as some fresh faces on the label. This year we went with myself, Jay Lumen & Technasia and three of our newer artists who've been joining me at some of our Octopus Warehouse parties lately: Juheun (LIVE), Shelley Johannson & Michelle Sparks. It's always a wild weekend so we're really stoked to see what this year has to bring.
For those who have never been to the Motor City during the massive weekend for house and techno, can you describe what the vibe is like?
Detroit during Memorial Day Weekend/Movement Weekend is buzzing with energy and filled with like-minded people sharing the dancefloor at the festival and afterparties. It's our yearly pilgrimage of sorts to reunite with friends where we can enjoy seeing what all of the labels, artists & fans bring to the table each year. It's inspiring to see how the landscape of the techno/house scene evolves each year yet remains consistent with amazing music, great parties, and solid vibes.
Finally, what other goals do you hope to achieve in the rest of 2019? Can we expect more music, showcases, etc?
Definitely more music and parties! I've got some more music set to release this year as well as many upcoming tour dates as Sian. We also have some label showcases & Octopus Warehouse Series parties planned throughout the rest of this year and into next, so stay tuned.
---
Connect with Sian on Social Media:
Website | Facebook | Twitter | Instagram | SoundCloud | YouTube