As the Bay Area and Los Angeles gear up to grub down at Dirtybird BBQ this weekend, it is time for us to Get Roasted!
---
Last year our cravings were curbed with the Filthy Flavor but this year Dirtybird turns up the heat as they present their annual BBQ compilation album, Dirtybird BBQ: Get Roasted! Whether you choose to enjoy the experience track by track or dive in head first with VNSSA's continuous mix, this compilation will get you ready to throw on your best summer outfit, bust out the BBQ sauce, and get wild and weird with the flock.
Related: Are you heading to Dirtybird BBQ? Make sure you don't miss out on the brand new Sizzle Stage programming! And if you don't have them yet, make sure you grab your tickets before it's too late!
Featuring ten mind-warping original tracks from the likes of Dirtybird mainstays Steve Darko, VNSSA, Codes, Holt 88, Tom Flynn ft. Tamara Deike, and Steady Rock, we make room in our hearts for Dirtybird newcomers illusionize and Emery Warman, all the while ushering in Max Freeze & Papa Marlin, Pete Graham & Marc Spence, and Westend & John Summit to the main roster since blazing a trail on the Birdfeed. Call it a breath of fresh air for the label and a grouping of talent that I am personally stoked on.
What begins with the dark sultry vibes of "Wavy" by VNSSA & Steve Darko, culminates in a journey throughout a series of quirky beats, imaginative melodies, infectious rhythms, dynamic sound bytes, clever synth details, and magnified house kicks. Basically, everything we have come to expect and more from the free-spirited Dirtybird tribe of innovative producers. By the time illusionize rounds things out with the crunchy essence of "This is My Flow", you will be fully ready and prepared to get your grub on at the BBQ!
Grab your copy of Dirtybird BBQ: Get Roasted on Beatport and tell us about your favorite track in the comment section below!
Stream Dirtybird BBQ: Get Roasted on Spotify:
---
Dirtybird BBQ: Get Roasted Tracklist:
Steve Darko & VNSSA – Wavy
Holt 88 – Aves
Max Freeze & Papa Marlin – Show Me
Emery Warman – Bonesaw
Westend & John Summit – Detonate
Pete Graham & Marc Spence – Culture
Codes – 100% Skills
Steady Rock – El Sonido
Tom Flynn feat Tamara Deike – I Wanna See You
illusionize – This Is My Flow
Dirtybird BBQ: Get Roasted – Continuous Mix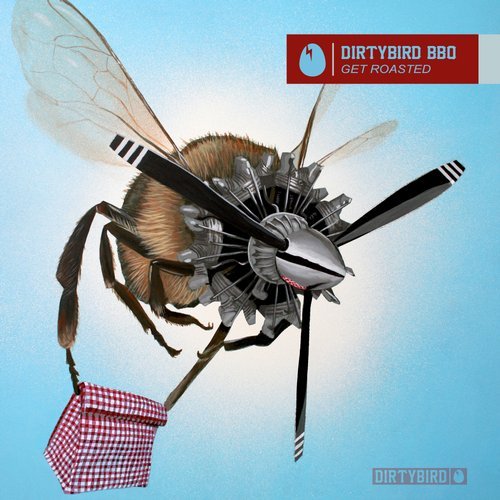 ---
Connect with Dirtybird on Social Media:
Website | Facebook | Twitter | Instagram | SoundCloud