Prior to his set at Coachella, Holly sat down with us to discuss his upcoming releases, Portuguese wines, recent set at Brownies & Lemonade, and more!
---
Portuguese bass producer Holly has been tearing the dance music scene up over the past few years. Through his relentless work ethic and quality production techniques, he has been able to work his way up in the ranks and gain the respect of major labels and producers all over the world.
Last year was a massive one for Holly on the release front as well, as he dropped some heavy tunes like "MISSU" on Deadbeats and "Fire Flower" on Monstercat. He also unleashed the Reyna EP on Buygore that blew fans away and also gifted listeners with some remixes to put a cherry on top of the year.
Constantly pushing the envelope with his sound, he has also taken the stage at major festivals like Coachella, was just recently announced on the debut lineup for EDC Korea, and even played a stunner of a set at Brownies & Lemonade earlier this year. Prior to taking the stage at the Do LaB this month, Holly sat down to chat about his journey through the scene so far, shared some of his favorite Portuguese wines, and more!
Stream
Holly – Live at Deadbeats x Brownies & Lemonade LA on SoundCloud:
---
Thanks for chatting with us today Holly! You'll be taking the stage at Coachella for the first time today. What are you most excited about for your set here at the Do LaB?
Oh, I don't know, I just feel very grateful to be here performing. It's my first time and I'm just happy to be here. When I was growing up in Portugal, and I was going to festivals, I was having a great time but I was always wondering what would it be like to go to one of the biggest festivals in the world like Coachella. So I'm just excited to experience and just see how the energy is here and I have a lot of friends coming. It's definitely a big accomplishment for me and it's gonna be super fun.
Will you be hanging around all weekend to catch some other artists as well? If so, who are you most excited to see?
Yeah, I think I'm going to stay until Sunday. I saw the lineup and I was like – "Man, I'm just gonna go to play a show and I'm just gonna go with the flow and if I wanna see this guy or that guy, I'm gonna just go." So I'm just gonna go with the flow and just see what happens. I want to see Gesaffelstein and I want to see Ookay because he's a good friend of mine.
You're from Portugal, which is a country that has a diverse culture and strong history. How did growing up there influence your sound as an artist?
We have a lot of different cultures from all over the world in Portugal, so growing up there I was exposed to many music styles and that really helped me be open-minded about new sounds. My brother is a DJ as well, so growing up with my brother he was always introducing me to new, weird DJs and different types of sounds, so that helped me a lot.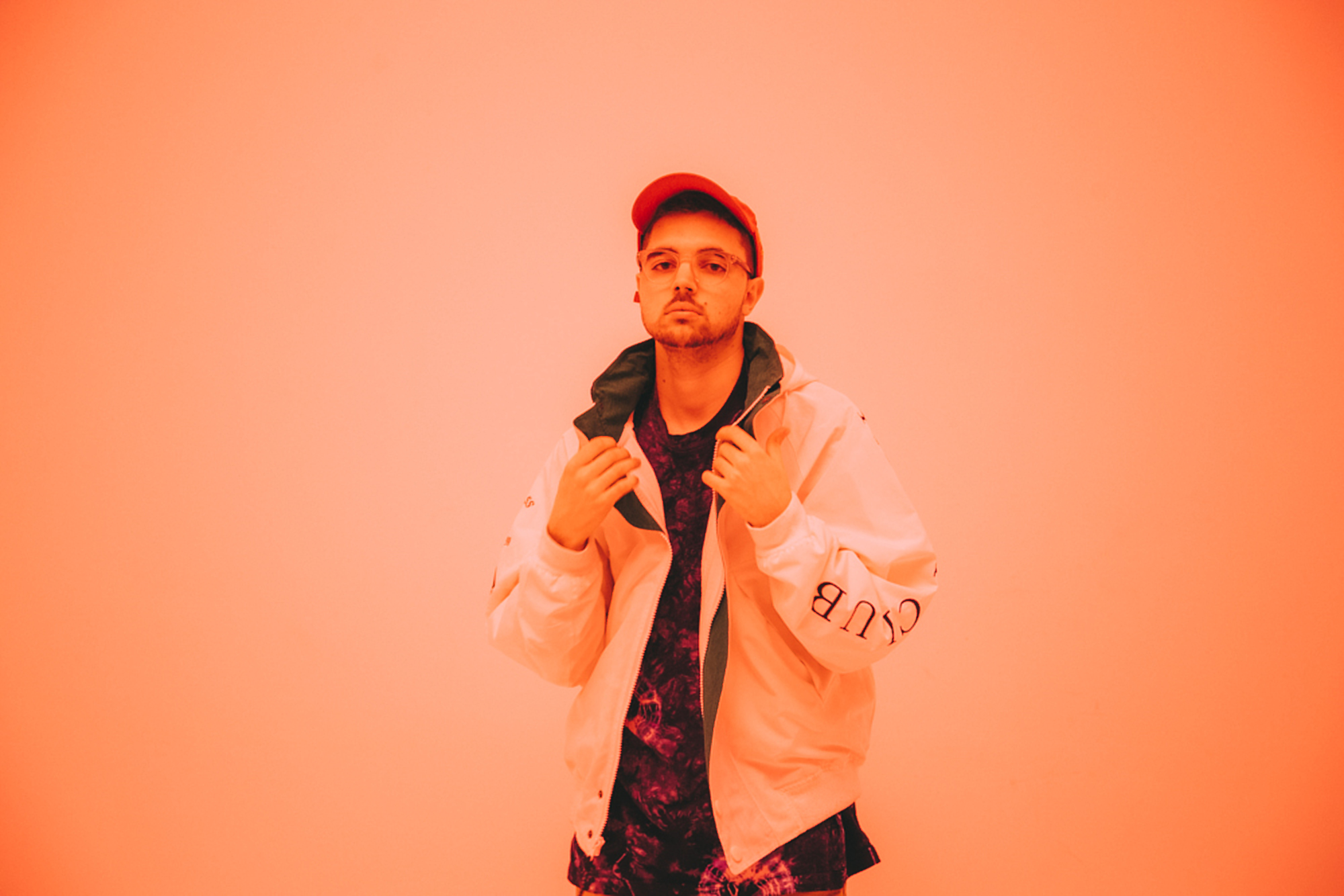 So you said your brother was introducing you to a couple of new DJs. What are some of the DJs that you remember growing up?
Like The Prodigy. I really enjoyed DJs like that – they were like DJs but also a band too. When I was five years old, I remember my brother being like "yo you need to listen to these guys." So I started listening to their stuff and that just opened my mind to everything. I would listen to ambient songs, jungle songs, and even hip-hop, I was all over the place. Then my brother introduced me to Flying Lotus and TOKiMONSTA, producers from LA who were doing things more trappy. That was really good for me, to open my mind to new stuff.
That's awesome to hear! Has your brother come to any of your shows?
Yeah! My first show was with my brother actually. He used to do these shows in Portugal and he had a show in Lisbon and he was like "yo, do you want to come and play some beats?" I was like "yeah let's do it," that was my first show ever, almost five years ago. Sometimes when I go back to Portugal for a show, he just comes with me and sometimes we play together.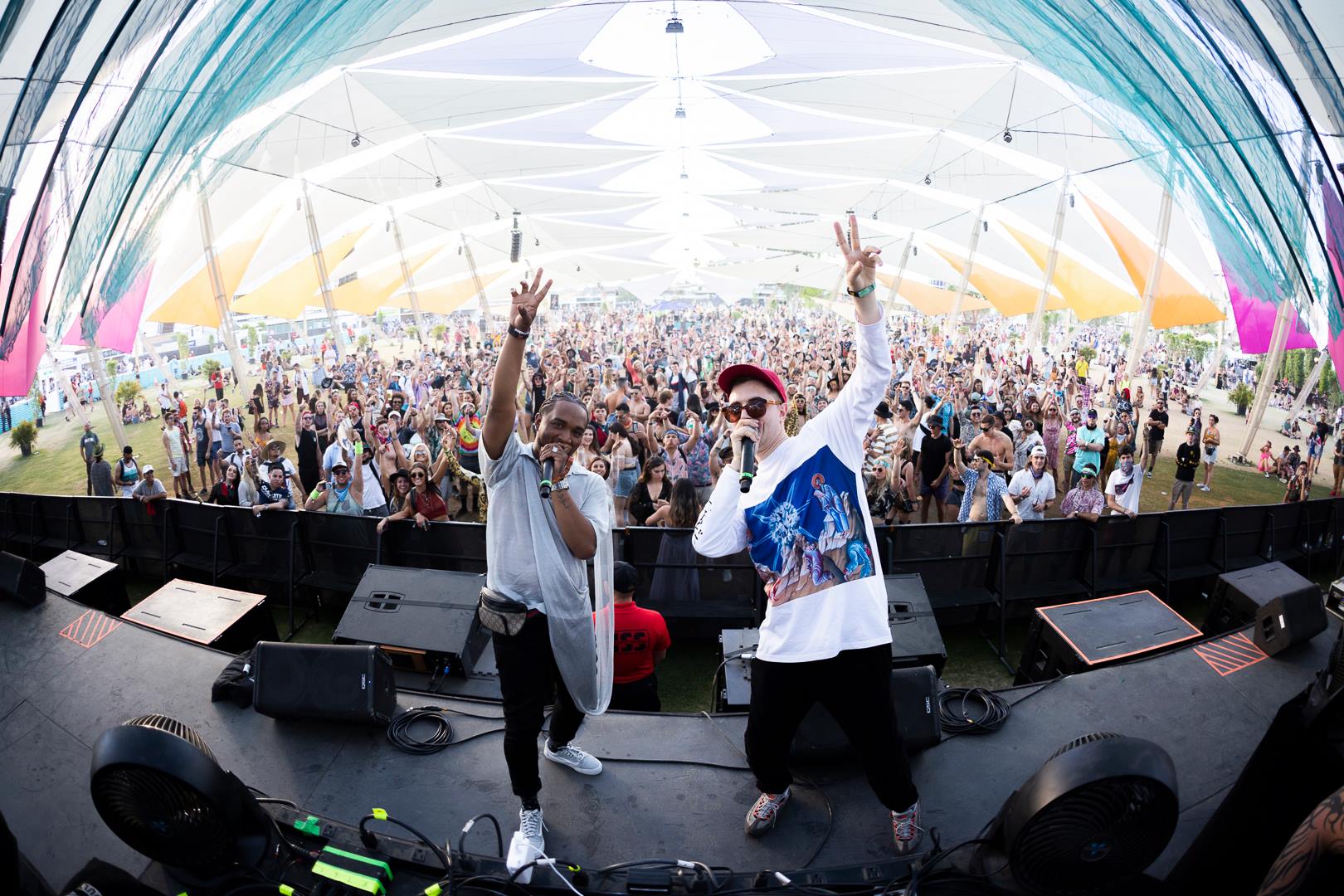 You'll be hosting a Portuguese Wine Tasting here on site as well, can you share some of your favorite ones?
Man, there's this wine called Mundos. We're not going to have that one today, but it's like cheap, kind of low-quality one from Portugal but it's really good. Then there's another wine that they make with cherries, which is very typical from where I come from called Ginjinha. It's a weird name, but that's my favorite one. It's strong, but it's so good, so sweet, those are my favorites.
Earlier this month you took the stage during the Deadbeats takeover at Brownies & Lemonade. What was the energy like for that set and did you prepare for it differently than you would have for a festival set?
I think for the Deadbeats takeover, the crowd that goes to Brownies & Lemonade they are open-minded. That's why I just played whatever I wanted. I didn't think "oh I need to put a rap song here or need more pop tracks." I just felt like I could put whatever I wanted so it's really cool playing for Brownies & Lemonade because I got a lot of freedom in my set. Playing for Deadbeats was cool too because we are doing a lot of stuff together so it kind of feels like family, you know? It's also nice to play in LA since there's a lot of good friends out there, it was an amazing feeling.
We loved your tracks like "MISSU" and "Fire Flower", can we expect some new releases in the coming months from you this year?
So I might have an EP next month. I've been doing a couple of remixes and production for other rappers. So, yeah I think like of course there's more stuff, but so far I'm just gonna say that. [Laughs]
You're constantly always putting out music so there's always something in the works, I'm sure.
Yeah, yeah, yeah! I took a break from creating and releasing stuff since like October or November, but before I was releasing every month. So now I'm just excited to put new music out again and especially coming with a new EP, I think it's going to be a good thing.
Can you give us more information on the EP?
It's going to be releasing on Deadbeats. It's going to be kind of all over the place. I got a lot of experimental bass tracks but at the same time I have a song with a really good friend of mine from Portugal called Slow J. He's such a good friend, we just made a Portuguese rap song that will be on the EP.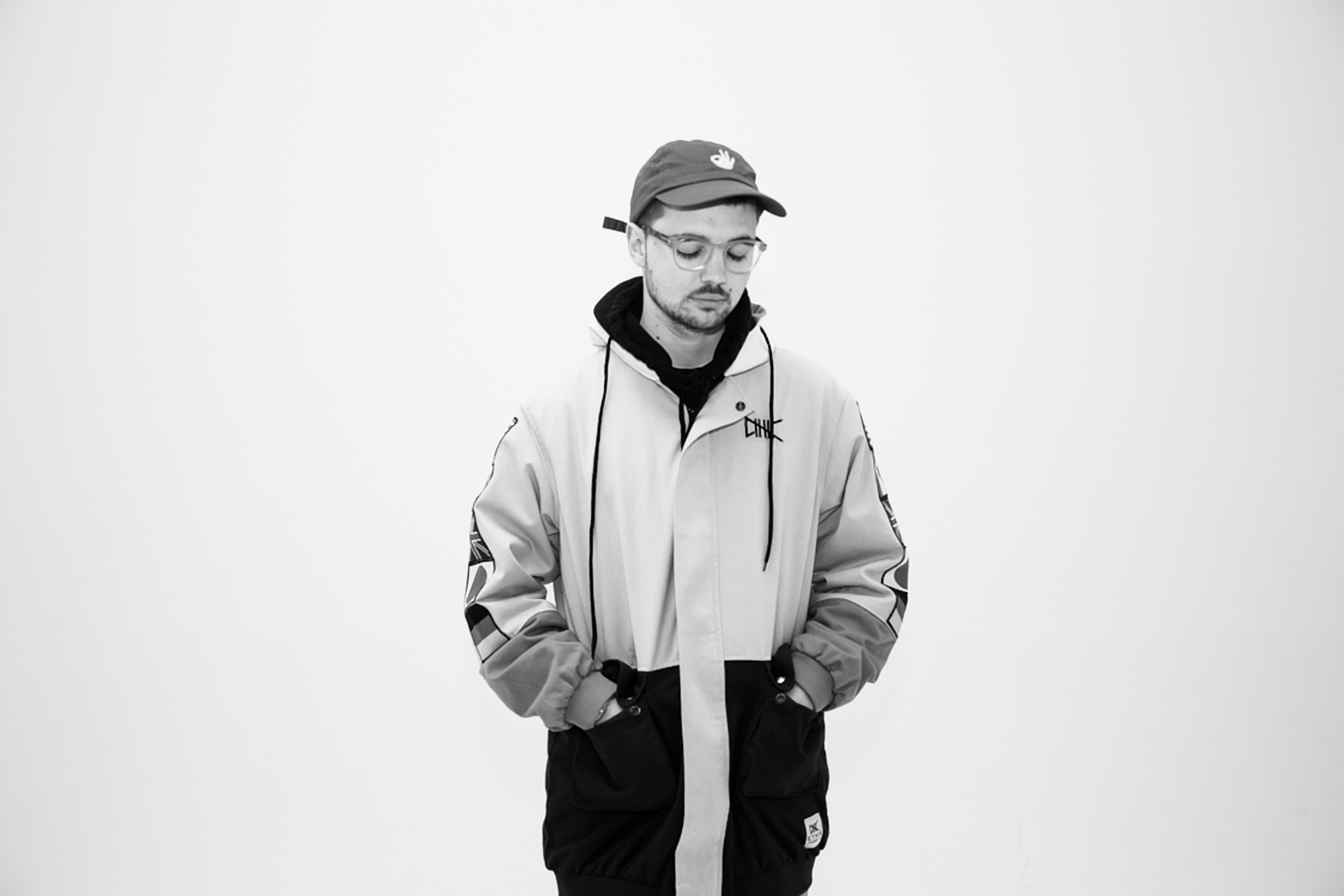 When you're producing a track, whether an original or a remix, do you have a specific process when you're in the studio to get your creativity flowing?
I always think like "what's something I have never heard before" and I just think that I wanna make something new, that I haven't heard from anybody else. I also get a lot of influences from the stuff that I listen to. Usually, I start with the drop because that's the easiest part for me. Once that is done, it's going to influence the rest of the song for me. I just throw together random sounds and that makes up the main lead of the song and I just start from there. It's usually how I start everything.
When I am making more instrumental rap beats, I just start with the melody or a sample and I chop the sample so usually, that's what I do. But still, every song is different.
What has it been like getting the support of major labels in the scene like Buygore, Monstercat, and Deadbeats?
It feels great. Buygore was the first one that supported my music. For me, it was crazy because when I was younger, when I was like 16 or 17, I used to see Borgore when he was playing. So when I was releasing on his label, I was happy because it felt like everything had come full circle. We just ended doing stuff for him so that was really cool.
Same thing for Deadbeats. I'm a big fan of Zeds Dead, so it's really cool to work for them. It just feels good because you always make music for yourself, but when you have other people that like what you are doing and they fuck with your vision and you have music on their label…..yeah, it's an amazing feeling.
Finally, looking ahead to the future, are there any goals you hope to achieve in 2019?
Ah… I hope I can play at Coachella every year. [Laughs] But for this year, I just want to travel a lot with my music and play in different countries. I'm really excited, I'm going to go to EDC Korea so I can go back to Asia. And yeah, just keep going and exploring my sound. More traveling, making good music, living life and being happy.
---
Connect with Holly on Social Media:
Website | Facebook | Twitter | Instagram | SoundCloud