Karla Serrano shares a favorite moment that she's experienced In the rave scene, who her favorite artists are, and more!
---
Name: Karla Serrano
Rave Name: stellernotions
Age: 23
Hometown: Anaheim, CA
Current City: Riverside, CA
Occupation: Human Resources
---
What was your first electronic music event?
Fuzzy Fest 2010
What/who influenced you to attend your first event?
I would have to say that the reason why I got into raving and listening EDM was because of my dad. He listened to EDM and would go to events when he was younger. So growing up I would listen to what he would play: Sasha, Tiesto, Paul van Dyk, and just really good underground trance music. Turns out I truly enjoyed EDM because I haven't stopped enjoying it. I feel it in every inch of my body and soul when I listen. And I wanted to experience an event in person.
What is one moment from an event that was special and why?
One special moment that I will never forget is when my husband and I had soul connecting moment while Porter Robinson played at Escape 2015. We had just started dating and decided to go to Escape together. I was so nervous whether dancing with him was going to be awkward because I had never danced with anyone ever.
We got to Porter's set, "Sad Machine" started to play and I could just feel our souls and body melting into one. I knew right there and then that he was my soulmate and I wanted to spend the rest of my life with him.
What is your favorite festival or event?
My favorite festival is Escape. It's not as big as EDC but I love the Halloween vibes it has. Makes it even more special.
What is your favorite electronic song and why?
Oh maaa gahh, it's so hard to choose just one song. But if I had to pick it would be "Better Off Alone" by Alice Deejay. It's just one of those songs that's a classic with such an uplifting beat. It has always been my favorite since I could remember. I remember being 13, having it on my iPod replaying and replaying it.
Who are your favorite artists?
Sasha, Paul van Dyk, Tiesto (the old trance Tiesto, haha), Green Velvet, Nicole Moudabour, CARL COX, Hot Since 82, Boris Brejcha, Charlotte de Witte, Andrew Bayer, and so many more.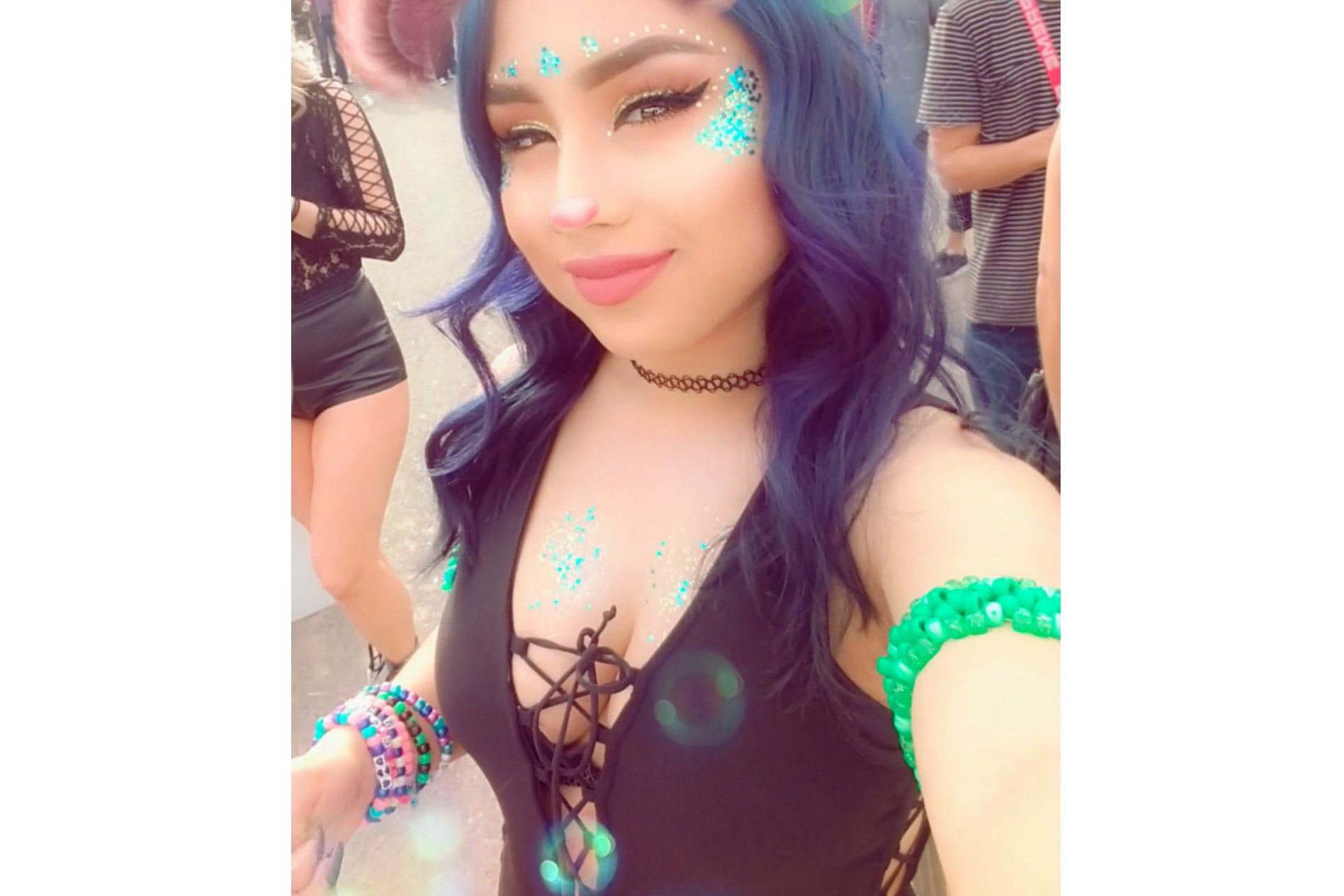 What are your favorite genres?
Hands down Trance and Deep House.
What do you feel your "Identity" is in the electronic music community?
I feel my identity in the electronic music community is someone who wants to preserve the old school vibes of EDM and spreading the meaning of PLUR, since a lot of people maybe forgot about it or just don't care about it anymore.
Is there anything else you would like to add about yourself for the readers?
I just would like readers to attend a festival if they haven't attended one before, because it could drastically change your life in a good way. That of meeting new people or just enjoying the music that you love in person and feeling like you belong somewhere.
---
Do you want to be featured in our weekly ID Spotlight segment? Click HERE for the submission form!