Coachella delivered another incredible experience that was full of unforgettable sets, plenty of art, and more!
---
Over the past two decades, music lovers from all over the world have made their pilgrimage to the Indio desert to experience all that is Coachella. They brave the hot sun, dusty grounds, and lack of sleep for a full three days and have the best of times. And with the addition of the second weekend starting in 2012 many are ready to do it all over again once the first weekend comes to an end.
Coachella is always able to bring the best of the best in music each year and consistently delivers a stellar, diverse lineup, setting the tone for festivals to follow for the year. This year, I returned for my second trip to the festival and while it did have its share of up and downs, the experience was another incredible one!
For me, Coachella began with lots of traffic and large crowds on the first day of Weekend Two.
My group and I were staying in Riverside on Friday morning and drove into Indio that afternoon. In typical Southern California fashion, there was plenty of stop-and-go traffic along the way. I had to break away from the group and be there at the festival earlier in the day, so they dropped me off and I was on my way, ready to get the weekend started!
Getting into the festival proved to be a bit chaotic due to the large crowds of people clumped together moving through the checkpoints, but I got in right around 3:30 PM and headed straight to the Do LaB. After cooling down a bit there, I met up with my sister and her boyfriend and we hopped between some sets.
We first caught a little bit of Jauz at the Sahara Tent, jumped to King Princess at Mojave and spent a little bit at LSDREAM back at the Do LaB. His set was phenomenal and he played a lot of his wonky bass tunes from his new album RENEGADES OF LIGHT, which was a treat to listen to live.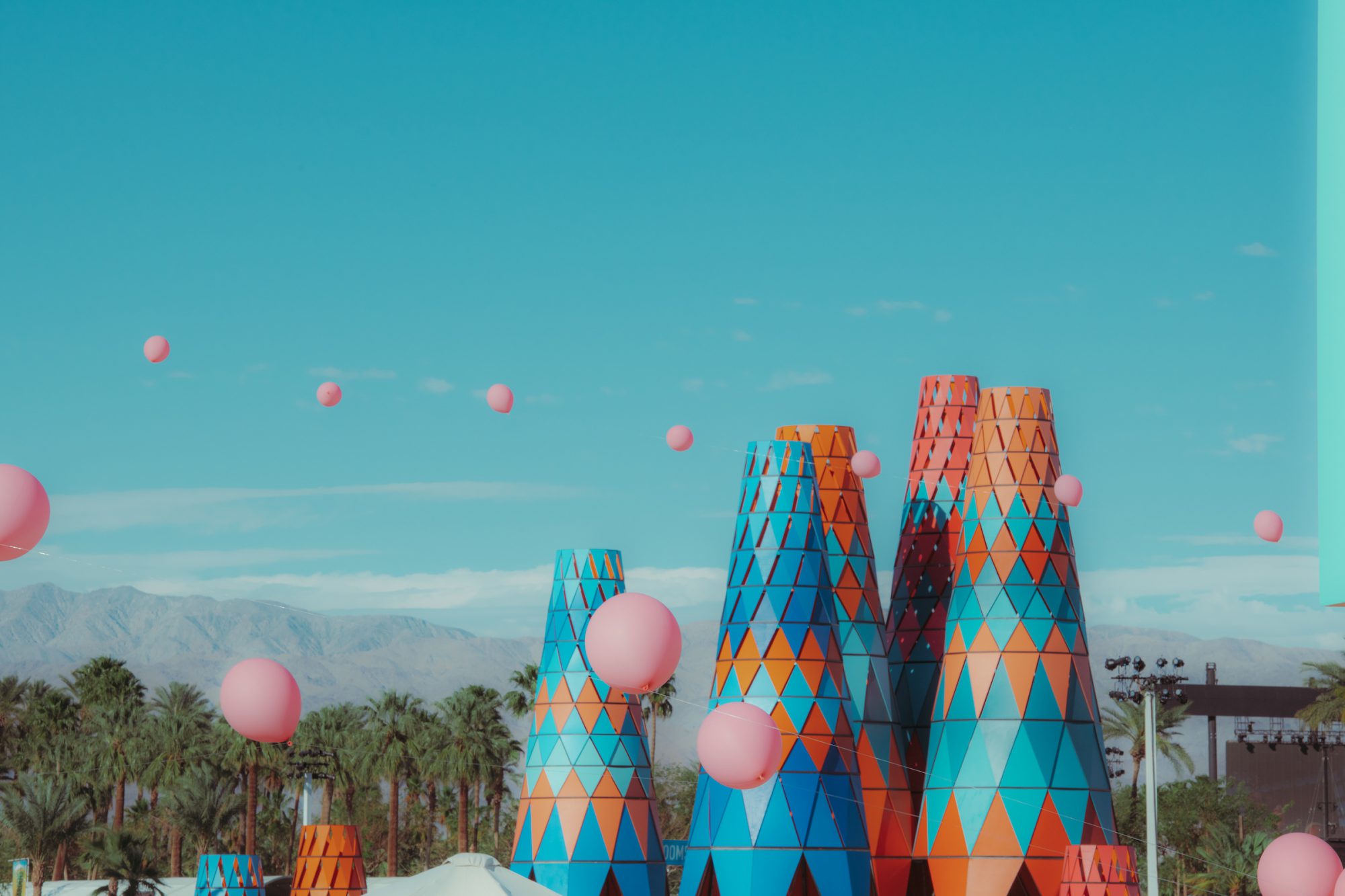 Kero Kero Bonito was the first of many Coachella acts to unexpectedly impress me.
Having a plethora of genres to choose from is why Coachella attracts so many people from all over. At this point of the day, I was only at Coachella for a few hours and had already seen a few DJs, a pop artist, and I was about to see the indie pop band Kero Kero Bonito at the Sonora tent.
I've heard of Kero Kero a few times, namely due to Porter Robinson putting them on the lineup for Second Sky. While their recorded material is good, seeing them live was amazing! The energy they brought to their set was what you really want out of a band performance. Their set was fun, energetic and was full of good vibes to start the weekend off. Additionally, being inside the ornately decorated Sonora tent was a nice break from the heat outside.
After Kero Kero Bonito's set, the sun was beginning to set on day one. I parted ways with my sister and her boyfriend and went over to the Do LaB to meet up with my main group at Shlump's set.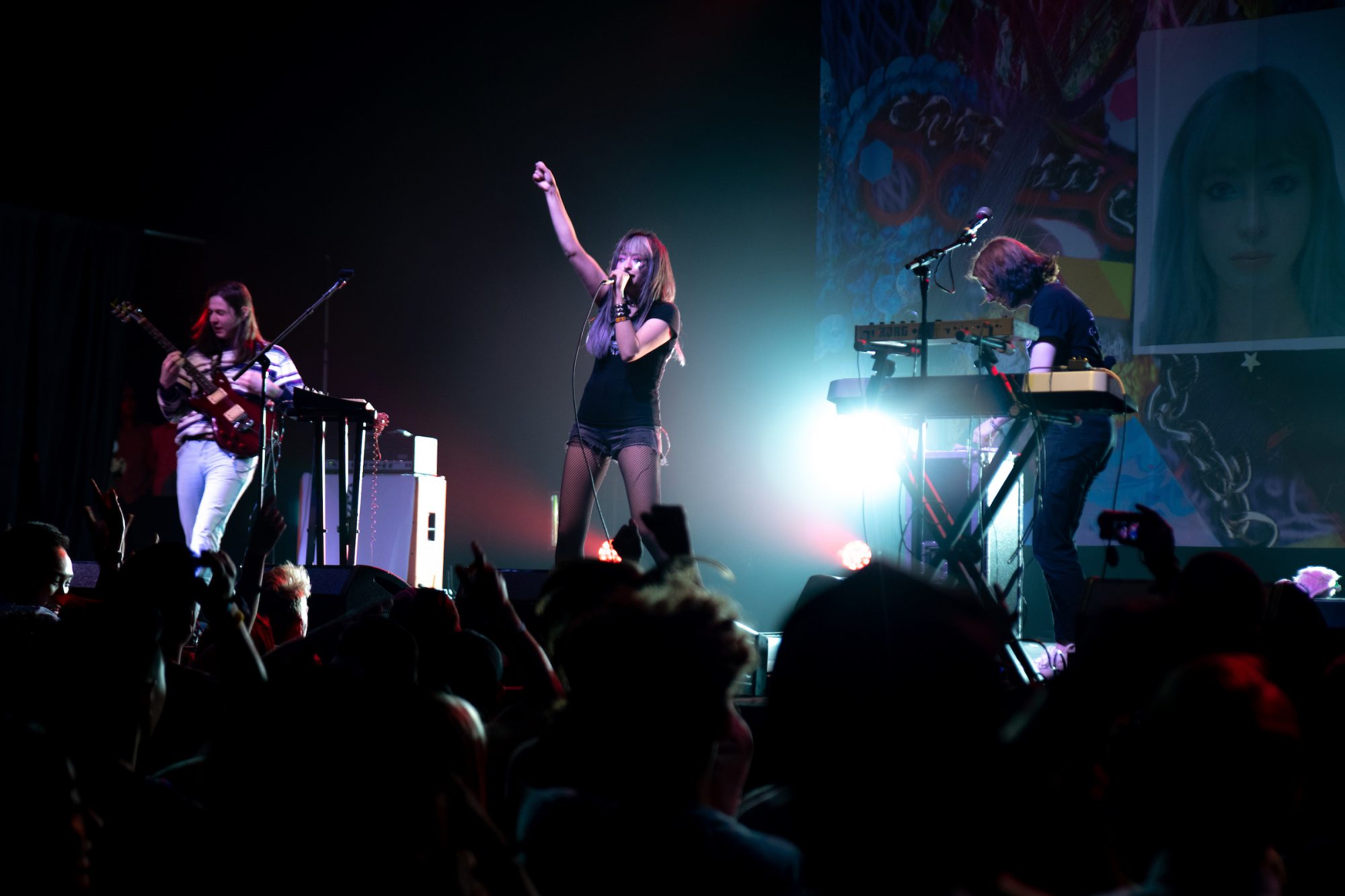 Shlump brought a truly killer set to the Do LaB!
I've heard Shlump's production here and there as he's one of the pioneers of this new experimental/sub-bass heavy form of dubstep. His set at the Do LaB kicked off the weekend into high gear as I met up with my group of friends. We danced around to some nasty sounds as the group got situated and then went on our way to switch gears at Chris Lake.
I was not expecting such a huge crowd to be going to Chris Lake, but getting into the Yuma tent involved a lot of people pushing and shoving as we went through the barricaded lines to get to the front. I was a little nervous it would be extremely crowded inside, but surprisingly it was not.
The Yuma tent might have been my all-time favorite stage of the weekend due to its dark disco vibes and amazing lighting setup. It was huge, with plenty of room for people to dance, and had these square LED lights that hung from the ceiling along with the iconic Disco Shark. Of course, Chris Lake brought a solid house set that had the whole place jumping around, however, I wish he played more of his original songs.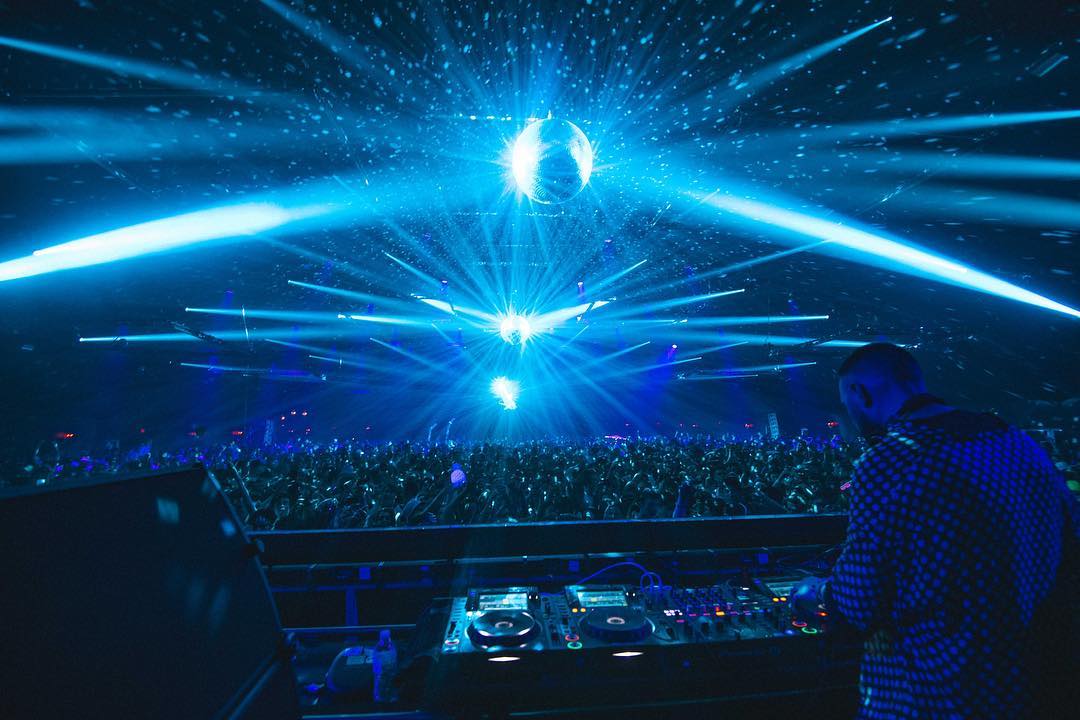 We regrouped after Chris Lake's set, refilled our waters, and headed to the Sahara tent for Diplo.
As expected, the Sahara was packed but began to clear out a little bit. When we arrived, I was surprised to see Diplo playing a set full of house music. It was a breath of fresh air since when I have seen him in the past he's played bassier tracks. The highlight of his set came when he brought out Ellie Goulding for a performance of their collaboration together "Close To Me".
After back to back sets of high energy and dancing, we decided to take a seat before Childish Gambino took the main stage. Coachella Day 1 was coming to an end and I was already excited for days two and three.
Childish Gambino provided Coachella with a true artistic performance to end the first day.
One of my top artists to see over the weekend was Childish Gambino and he did not disappoint me in any way. He started his set off with his high energy tracks such as "Summertime Magic" and "Sweatpants" and then took some time to highlight his talented band along with some of his back-up singers. Gambino poured his heart and soul into his performance, which always makes me happy to see from rappers.
There was never a dull moment where he was slowing down or simply standing there singing the lyrics to his song. He also threw in some of his trademark dance moves throughout the set and of course to end his set, he played one of the biggest songs of last year – "Redbone" – and got everyone to channel their inner singer to put a remarkable cap on the first night's festivities.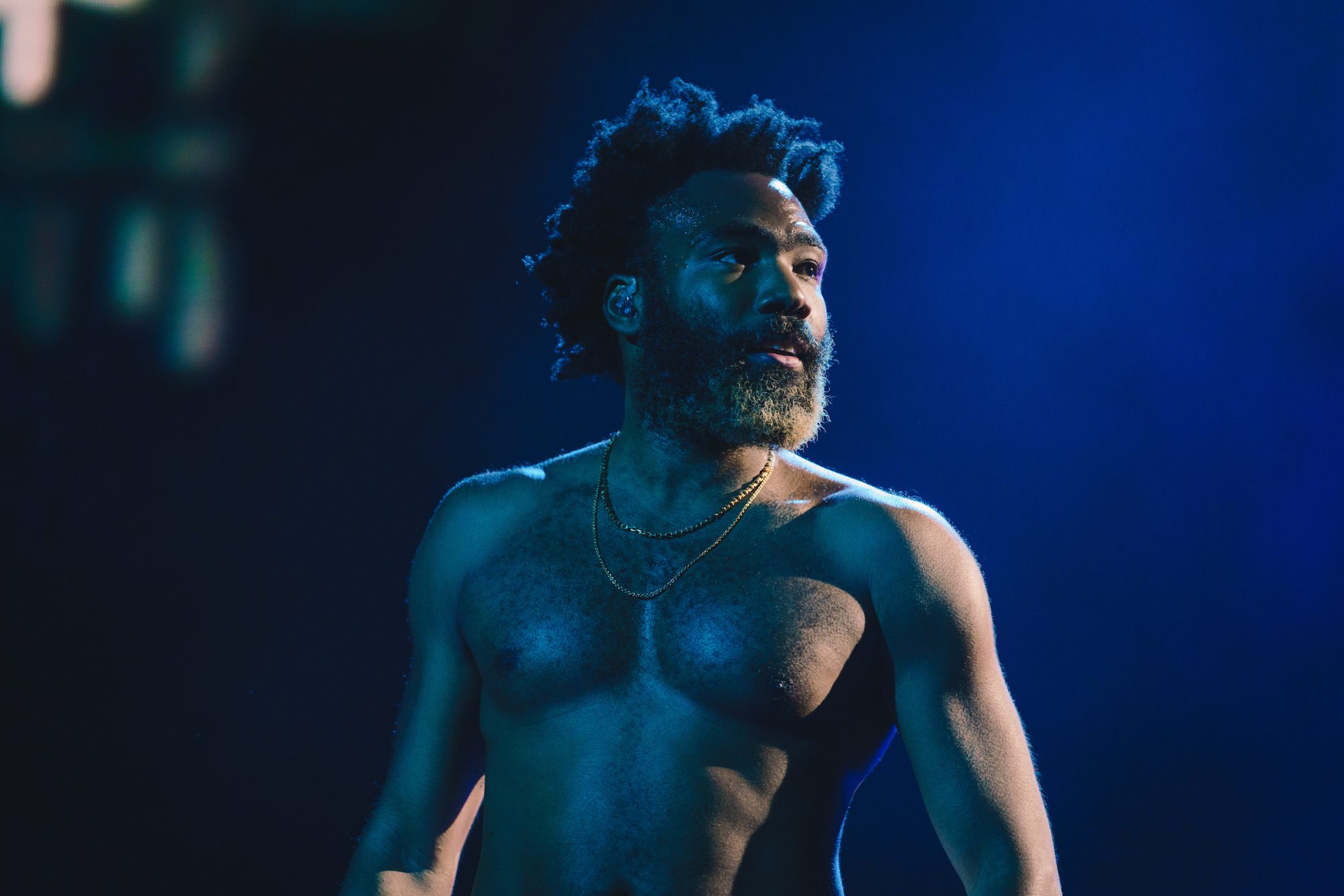 Saturday of Coachella started off in the best way, at the Soulection Brunch held at the Zenyara Estates!
I usually do not attend pre-parties before an event because I like to conserve my energy, but this one was an exception since it was being held by Soulection. The event was a brunch hosted by the DJ collective and the Adidas Sports Club held at the Zenyara Estates.
The grounds were absolutely GORGEOUS and featured a massive infinity pool, an awesome brunch spread, and mimosas to top it all off. Sango and Esta provided the tunes and it was a great way to begin the second day and also ended up being one of my favorite moments over the weekend.
The second day of Coachella was filled a large number of acts and it felt like we were constantly running from stage to stage.
After a successful brunch, I rested a little before heading to the venue with my group. We ended up getting in and going to J Balvin at the Coachella Stage, who had an electrifying performance. I was happy to see that there was much more cultural representation at Coachella this year. From the Latin community with artists like Bad Bunny and J Balvin as well as the Korean community with groups like BLACKPINK, there was a lot of diversity at the festival.
We hopped around a few sets next and danced to some house from Sonny Fodera who was playing at the Do LaB before catching some of Aphex Twin's set. Eventually we ended up at the Outdoor Stage to catch Billie Eilish for a bit. Billie Eilish's performance was tremendous; the visuals were dark and eerie and she had tons of energy on stage throughout the time that we were at her set. For a 17-year-old, she has it down to a science in terms of performing.
The night started coming to an end with a performance from Wiz Khalifa at the Sahara tent and a UK grime artist named Little Simz at the Gobi tent, however, it was Kid Cudi's closing performance that blew me away!
Kid Cudi's set was arguably the best at Coachella this weekend on a variety of different levels.
I was looking forward to seeing Kid Cudi throughout the entire day. I've been a huge fan of his music ever since high school and his first couple of albums were instrumental in my adolescent years. Nothing could have prepared me for his Coachella set, though, as right off the bat, he brought out Kanye West for a performance of a few songs off their collab album Kids See Ghosts.
From there, Kid Cudi took everyone down memory lane with his older hits such as "Erase Me", "Marijuana," and "Mr. Rager." It was a huge singing fest for me the entire time and I forgot how much I used to listen to him. He ended his performance with a few dancier remixes to his songs such as the Crookers remix of "Day N' Nite", the Steve Aoki remix to "Pursuit of Happiness", and his collab with David Guetta "Memories." It truly was my favorite performance at Coachella, hands-down.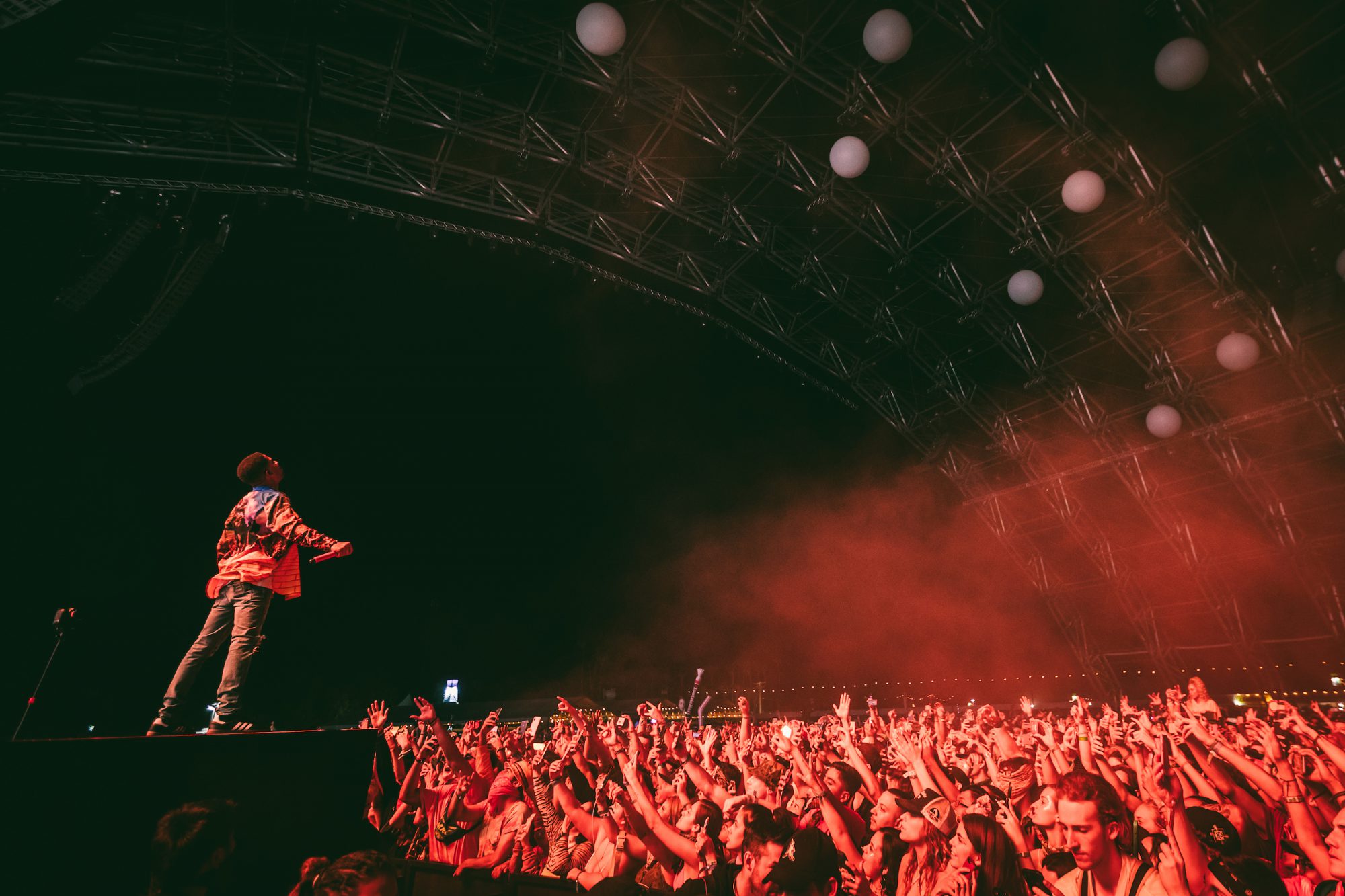 The final day was upon us and came with feelings of excitement and sadness because Coachella was almost over.
I woke up earlier than the group and headed to Kanye West's Sunday Service with my sister and her boyfriend. The event was truly creative and nothing like I have ever seen at a music festival before. It was the perfect way to celebrate Easter Sunday.
Once the event was over, I came back to the house and got ready for the final day of Coachella. While the weekend was catching up to me, I was ready to end my second Coachella with a bang!
Bad Bunny started off day three with a fiery Latin flavor that got us all psyched up for the day ahead.
I was looking forward to seeing Bad Bunny for the first time all weekend long. His stage presence was absolutely impressive and he kept the crowd going throughout his entire performance. He performed his hits such as "MIA" and his collab with Diplo and Nitti Gritti, "200MPH" along with plenty of other of his songs.
What I was most impressed with about during his set is how all of his songs blended Latin music and trap music in the most creative way. It was like every song had a Latin flair but with huge 808s and a trap pattern as well.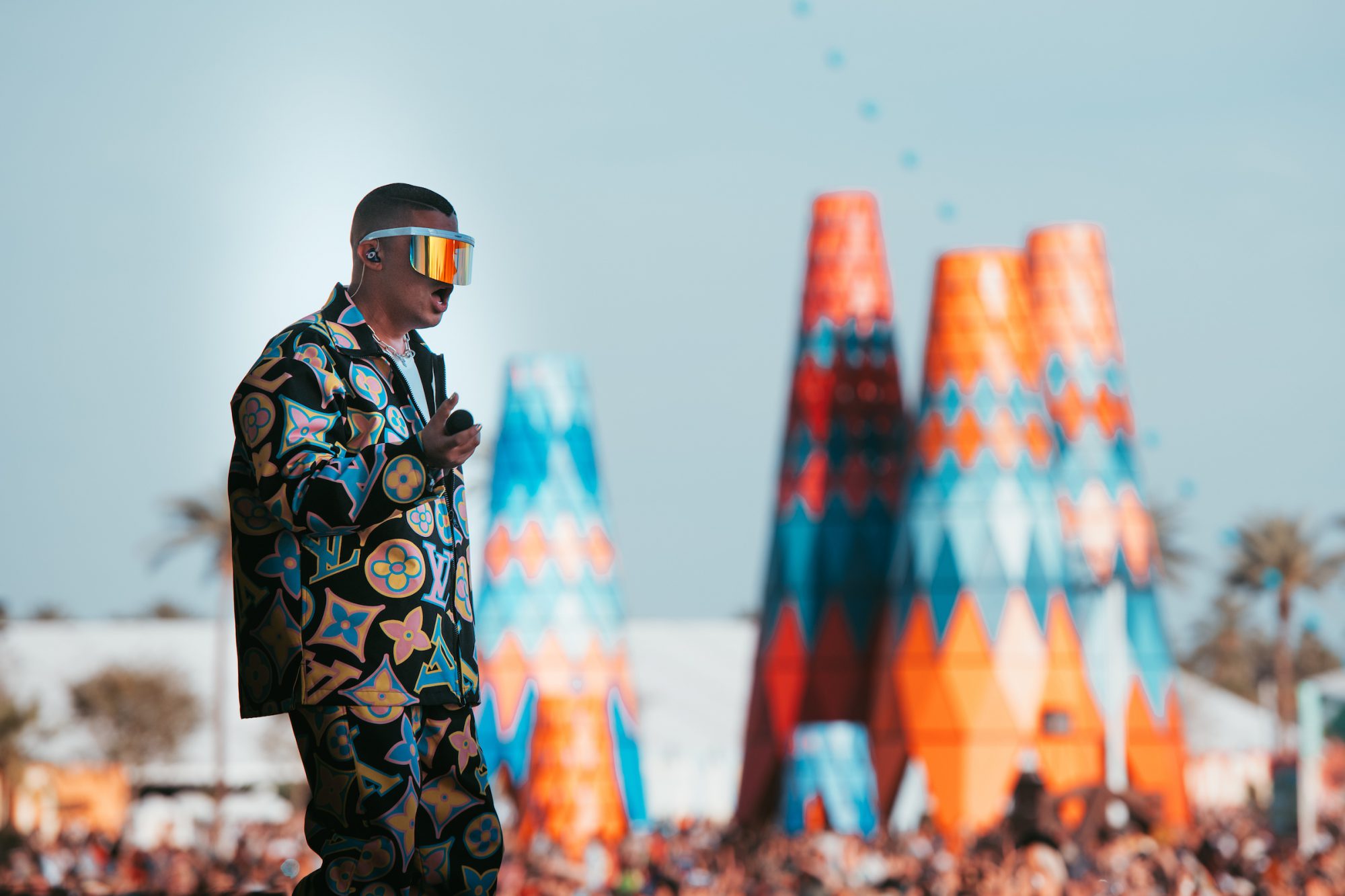 It wouldn't be a Coachella experience without a trip to the Heineken House.
Last year, I went to the Heineken House frequently throughout the festival. However this year, I went for my first time on Sunday right after Bad Bunny's set. This year, it had moved to a brand new location, hidden behind the Sonora tent, and featured a fully redone outdoor space which was refreshing.
We came for dubstep heavyweight Space Laces and he did not disappoint one bit. His set was exactly what you would expect from him, it was loud and in your face but he also incorporated his house tunes in as well which provided a nice break from the headbanging.
While walking out of the Heineken House and on to Sahara for rapper YG's set, we had to resist all urges to go to Zedd, who was playing on mainstage at the time. YG's set was packed at Sahara and he played a conventional hip-hop set and paid respects to the late Nipsey Hussle during his performance. Additionally, he also brought out A$AP Rocky and 2 Chainz as his special guests.
For the rest of the evening, it was strictly DJ sets to end the weekend and that started with Gesaffelstein.
There was no way we were missing the prince of darkness, Gesaffelstein, who was playing at the Outdoor Stage. His recent album Hyperion proved that he is showing no signs of slowing down and I was looking forward to hearing tracks off that album played live.
His stage setup was as unique as the outfit he was wearing. He had two half tables set up to both sides of him and then two large LED panels behind him as well, with him in the direct center of all of this. As for his outfit, it was this shiny metallic armor-looking suit that covered his entire upper half, including his face. It was almost like watching a statue perform.
All of this played a part in his unbelievable performance, easily ranking the best Gessafelstein performance I have seen. It was one of those sets that you walk out of thinking "wow….did that just happen?"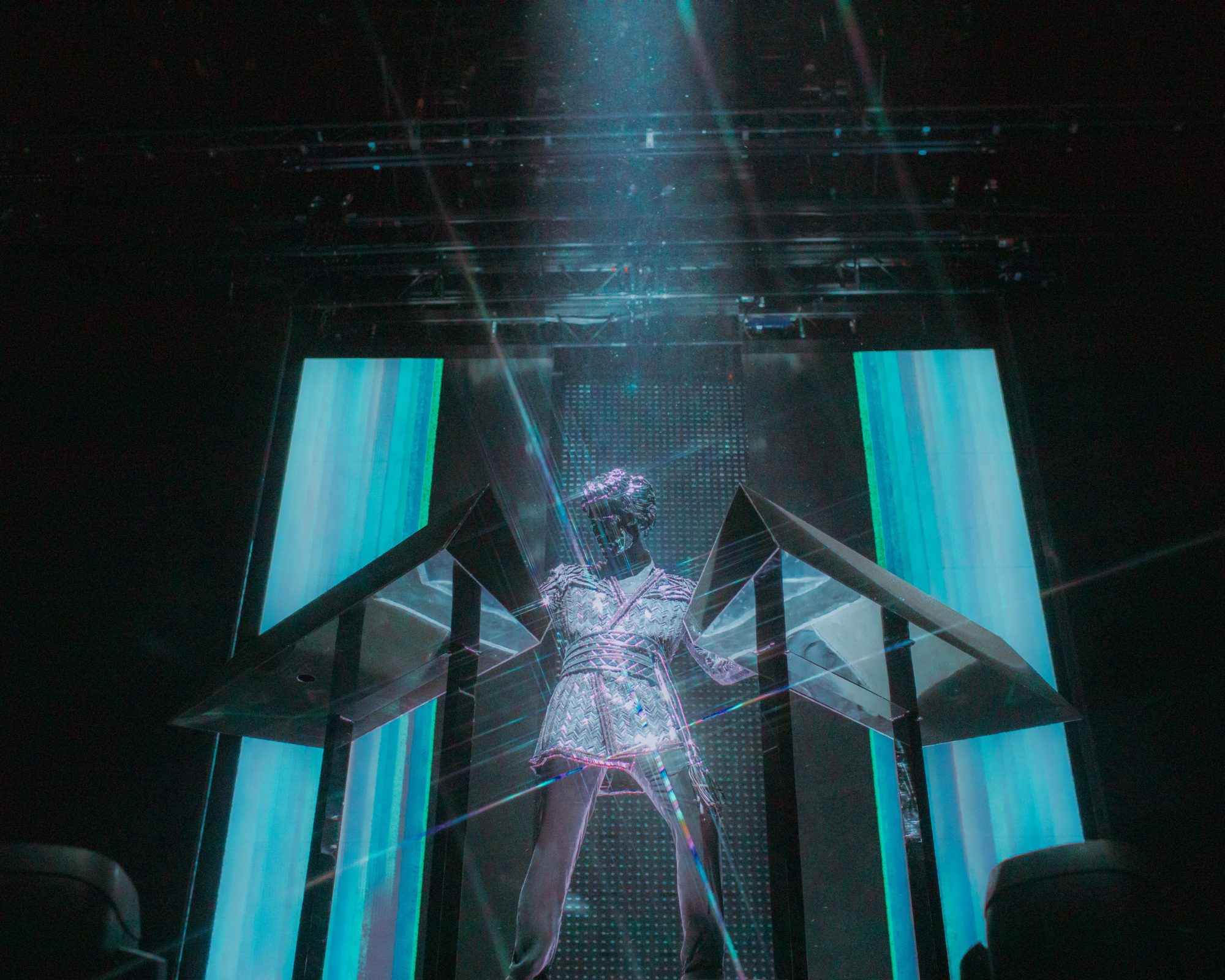 To round out our Coachella experience, we went to Dillon Francis' set at the Sahara tent.
At this point, I've seen Dillon Francis play countless sets and every single time he delivers a well-crafted, energetic performance that mixes just about every genre from dubstep to trap to house to his trademarked moombahton. Coachella was no different, during his set there was no stopping to take a breather, you were just dancing nonstop.
Dillon played his older hits such as "Coming Over", "Anywhere", and "Not Butter" as well as his new songs such as "White Boi" and "EDM O' Clock". Each song had specifically curated visuals that were out of this world. It added to his performance.
We stayed at Sahara for NGHTMRE, who was closing out the weekend with a heavy dubstep and trap set. I wasn't expecting his set to be as heavy as it was, especially at Coachella, but he really brought his A-game. During his set, he brought out SLANDER, Oliver Tree, and Louis The Child as special guests and debuted new songs while playing a lot of his older stuff as well. It was a great way to cap off this magnificent weekend at Coachella.
My second Coachella was in the books and I'm already looking forward to a three-peat next year!
You almost expect a festival to lose its magic after you go your first time but that is far from the case at Coachella. The Empire Polo Grounds in Indio have something special about them that other festivals try hard to replicate but simply can never match. From the stellar sound and visual setups to the lineup of artists and art installations, it's hard to beat a festival like Coachella. There's a reason why people come year after year after year and I'm lucky to be one of them!
---
Connect with Coachella on Social Media: