Armin van Buuren's trance anthem "Burned With Desire" continues to pull at our heartstrings with lyrics that resonate with the masses then, now, and forevermore!
---
What do you get when you combine the powerhouse vocals from the 4th coveted member of OceanLab with the remarkable trance stylings from the sultan of Armada? The answer comes in the form of "Burned With Desire", one of the most emotional trance tracks ever produced by legendary artist Armin van Buuren.
2003 was quite the year for Armin van Buuren as during this time he would join forces with Maykel Piron and David Lewis to launch Armada Music and in the same month release 76 on United Recordings, a spectacular debut artist album with one hell of a gem in the form of "Burned With Desire". Featuring the breathtaking vocals of Justine Suissa, little did he know that this track would capture the undivided attention of trance fans all over the globe, solidifying its timeless status even sixteen years later.
While there were some incredible tunes dropped around this time, like "Ligaya" by Gouryella, "The Force Of Gravity" by BT, and "Affinity" by Hydra, there is just something so incredibly relatable when it came to "Burned With Desire", making this track stand out as, in my opinion, the number one track of the year. In its lyrics is a story about unrequited love. You know, those relationships where it feels like no matter how deeply you long for that special someone you find yourself left out in the rain, broken-hearted and alone.
Related: Catch Armin van Buuren do what he does best at ASOT 900 Bay Area! Tickets are on sale now!
Sounds super depressing but this is what I love most about a great vocal anthem. It gets people feeling something. Good or bad. It doesn't matter. Magic begins to sweep across the dance floor when the sound of Justine Suissa's voice floats effortlessly through the airwaves. People begin to unite as they join in on the lyrics turning the party into a pure love fest as the heavenly melody brings a tear to the eye. Still to this day, when "Burned With Desire" gets dropped at a festival, it ignites an extreme response, reminding us why Armin will always be one of the most adored trance producers on the planet.
Watch Armin van Buuren and Justine Suissa perform "Burned With Desire" live at Armin Only 2006 on YouTube:
---
Armin van Buuren feat. Justine Suissa – "Burned With Desire" – Lyrics:
For each forgotten kiss
For all the memories
For all the times a look
Said all we had to say 
You played your part so well
A modern Romeo
You came on Cupids wings
And then you flew away 
When you touched my face
When you call my name
I'm burned with desire 
When you touched my face
When you call my name
I'm burned with desire 
But you left me in the rain 
For every sleepless night
Forever in your arms
For every hour spent
Lost in the reverie 
You broke your promises
No shame and no regrets
You burned the bridges too
An endless mystery 
When you touched my face (So beautiful)
When you call my name (My name)
I'm burned with desire 
But you left me in the rain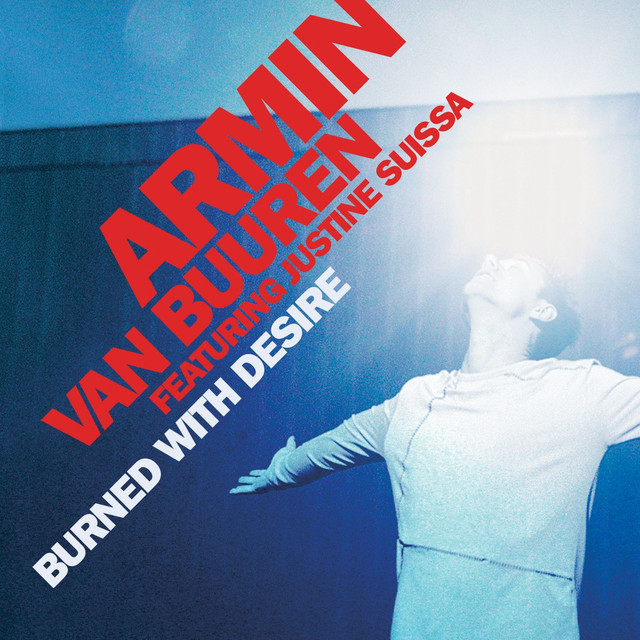 ---
Connect with Armin van Buuren on Social Media:
Website | Facebook | Twitter | Instagram | SoundCloud | YouTube