More details have surfaced for this year's edition of Camp EDC including a new layout, dedicated check-in lanes, and more!
---
The hype surrounding this year's edition of Camp EDC at EDC Las Vegas continues to grow as we arrive closer to the fun-filled weekend in Sin City. After releasing the lineups for the daily pool parties, who will be kicking things off on Thursday night (Fisher), and which activities will be on site this year, more information has surfaced today!
Just moments ago, Insomniac released some crucial information and updates about Camp EDC that will surely pique your interest if you'll be staying there this year. The most important pieces of information are the maps of the Campgrounds and the Mesa, which will see a massive expansion this year and be more centralized than it was previously.
Notable changes this year include separate entrances for tent and RV campers, upgraded power grids to keep the AC running, and extra shade structures so that headliners can stay cool in the heat of the day. On top of that, the news that there will be a redesigned Oasis Pools with more space to play, a supermarket on site that won't be gouging attendees in price, and showers that are open 24/7 are also great to see.
Related: Read all about our experience in 2018 for a taste of what's in store this year!
Take a look at the maps for the Campgrounds and Mesa below along with the list of upgraded amenities this year, and head over to CampEDC.com if you haven't grabbed your campsite yet. Let us know if you'll be joining Camp EDC at EDC Las Vegas this year in the comments!
Camp EDC 2019 Campgrounds and Mesa Maps: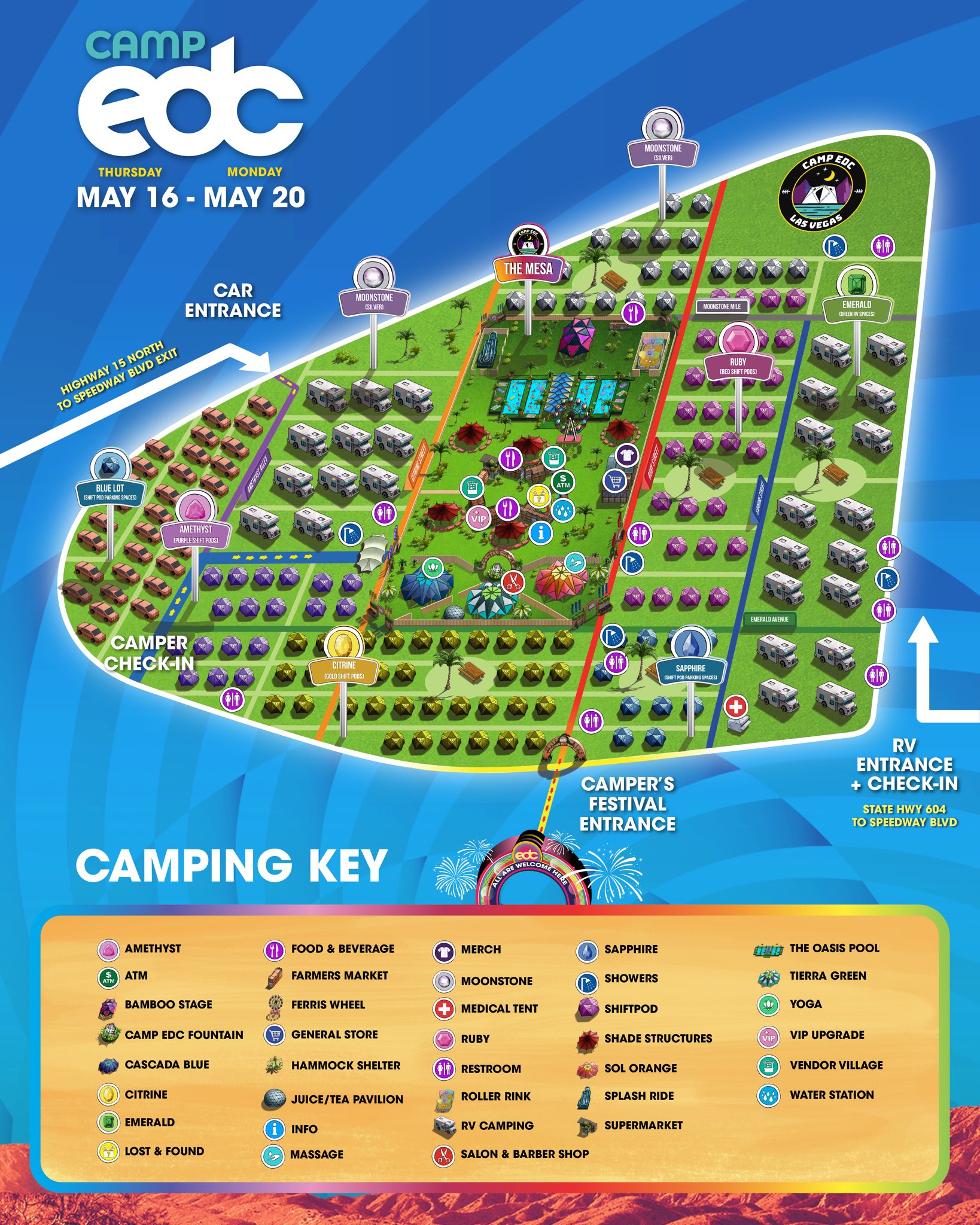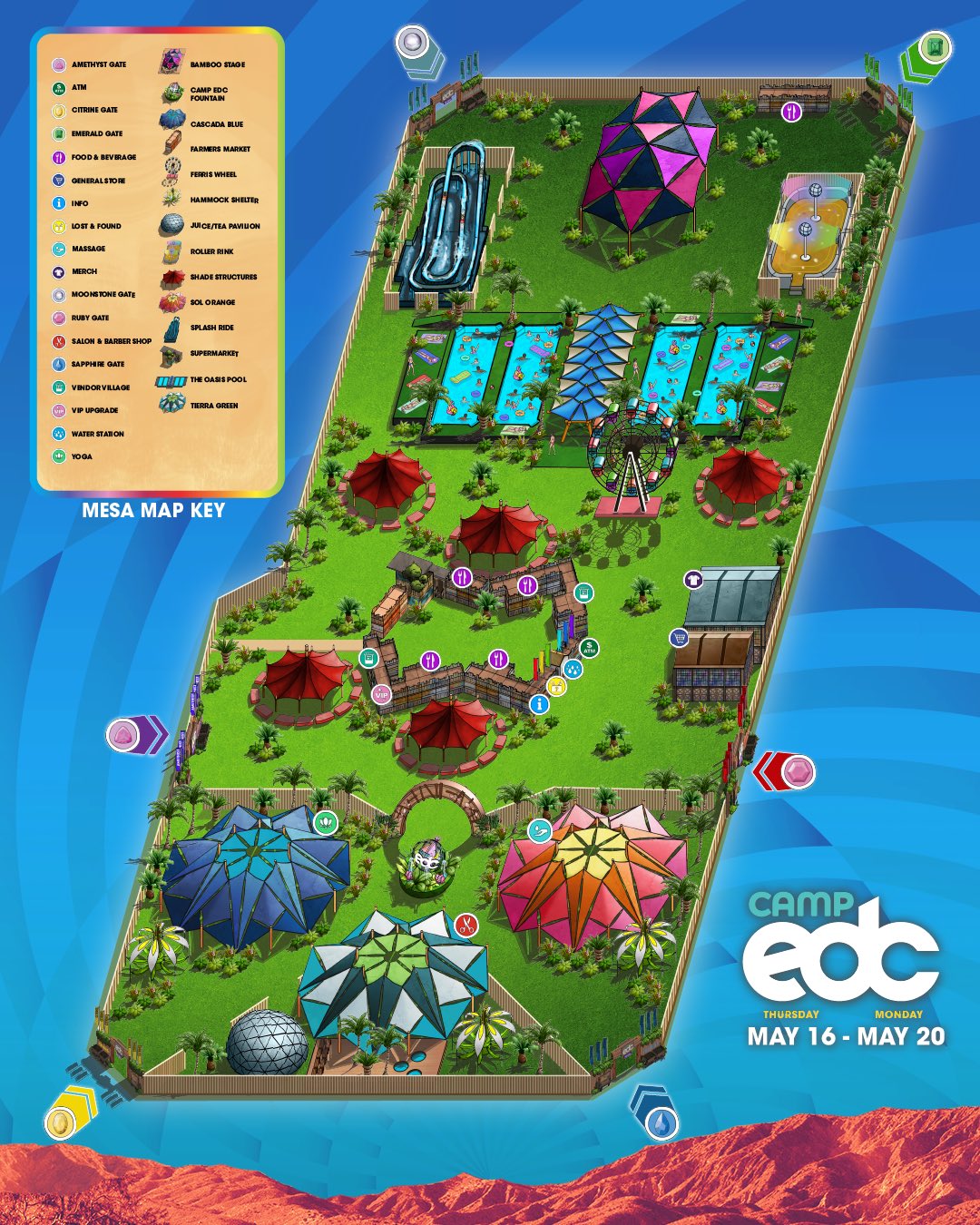 ---
Camp EDC 2019 Updated Information: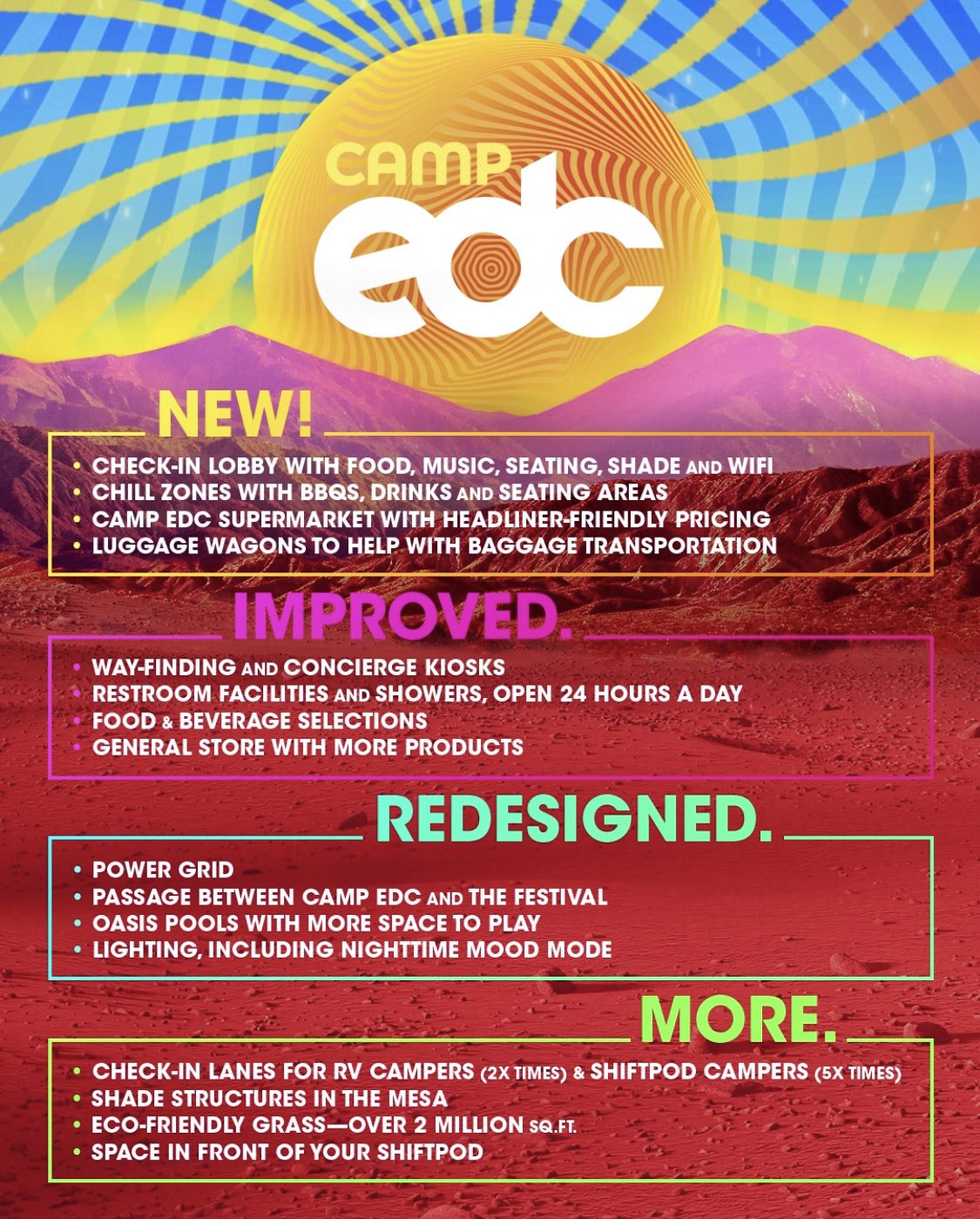 ---
Connect with EDC Las Vegas on Social Media: