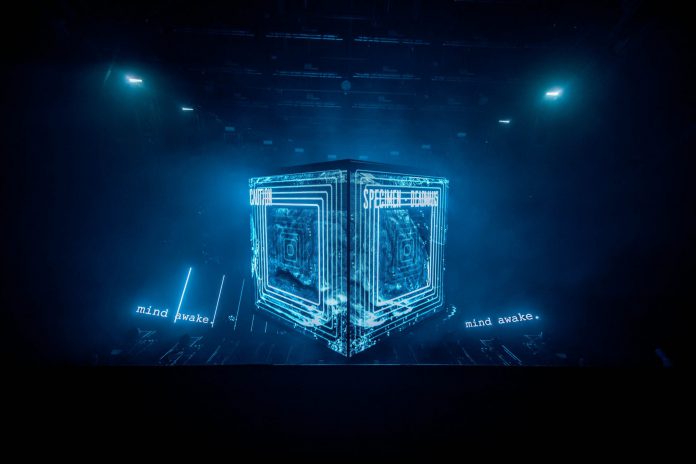 After teasing fans with photos and videos of how stunning the Cube V3 looks, we now have more details from deadmau5 about the upcoming tour this year.
---
This year has been a busy one for deadmau5 as he played intimate shows in Aspen, took the stage for two sets at Beyond Wonderland SoCal, and played his first Essential Mix for BBC Radio 1 in 11 years as TESTPILOT. During this time, he's also been hard at work on the latest edition of his stage, the Cube V3, that is set to debut during Ultra Music Festival this weekend.
Fans have been patiently awaiting more news from deadmau5 surrounding what will happen after the debut of Cube V3 in Miami, and today we have an answer.
Posting a video on Instagram, Joel has mentioned that he'll be taking the Cube V3 on tour across North America, and there are plans to take it elsewhere in the world as well. Additionally, due to scalpers and bots, they've teamed up with Ticketmaster to have a Verified Fan program that will help combat that issue and make sure real people get tickets to the show. Sign up before April 1 at 10pm ET so that you can get verified and gain access to the presale.
Aside from the news about the usage of Verified Fan Technology, more important information has also been unveiled as well.
The Verified Fan Presale begins on Wednesday, April 3. There is a four-ticket limit per code, which will be emailed to you on April 2 if you're verified, and will be available on a first come, first serve basis once the sale begins.
Additionally, while the dates and specific venues for the tour haven't yet been announced, the cities that it will be heading have been announced on the Ticketmaster Verified Fan Registration Page. Cities that are available on the website include Austin, Boston, Brooklyn, Chicago, Dallas, Denver, Houston, Los Angeles, Milwaukee, Minneapolis, Philadelphia, Phoenix, San Francisco, San Jose, Seattle, and Washington DC.
Stay tuned for more information, including specific dates and venues, as we're sure they'll be announced soon!
Watch deadmau5's Instagram Video:
---
Follow deadmau5 on Social Media:
Website | Facebook | Twitter | Instagram | SoundCloud | YouTube