Eyes Everywhere return to Psycho Disco with the release of their latest tune "Kmart Krump".
---
Based out of Buffalo, NY, house music duo Eyes Everywhere have been churning out some groovy beats since they first broke out onto the scene. Taking influences from their experience in the thriving electronic music scene in Toronto that featured everything from house and techno to trance, they have developed a style keeps listeners coming back for more.
Last year, Eyes Everywhere continued on their path of bringing beats to the masses with some powerful releases on labels like Desert Hearts, Box of Cats, IN/ROTATION, and Toolroom. Now, they've returned to renowned label Psycho Disco to deliver us a new track to add to our collections, "Kmart Krump".
Related: Eyes Everywhere will be taking the stage at Beyond Wonderland SoCal 2019, check out the set times and don't miss their set!
"Kmart Krump" kicks off with a driving, techy beat and teases the vocal cut before kicking into full gear. From there you'll be surely bobbing along with the track as they interlace acid tones and distort the vocal sample to create a trippy ride that will have you wondering what planet you've landed on. Perfect for those trips to the next closest star system or for setting that a proper underground house vibe, expect to hit the repeat button on this track to really take it all in.
Take a listen to the tune below, read on for some insight on the release from Kyle and Brian, and let us know what your thoughts are in the comments!
Stream Eyes Everywhere  – Kmart Krump on SoundCloud:
---
"As far as the track goes it was a sample we had been playing with for a while. It was fun, and the cadence was super fun, and funny to us. The acid tones come from Brian's old moog that we had just recorded, and kept trying to make it work for a tune but just couldn't. These bits just kinda sat on the hard drive, and after a summer of us starting our families (Brian getting married, and Kyle having a baby) we came back with fresh minds, and we cranked it out. Essentially just slapped a bangin' bass line on it, and let it do the damn thing. Kinda just let this track find us, and that's a super cheesy thing to say, but it's kinda true here. The name is honestly just us trying to make each other laugh as we name tracks in Ableton."

– Eyes Everywhere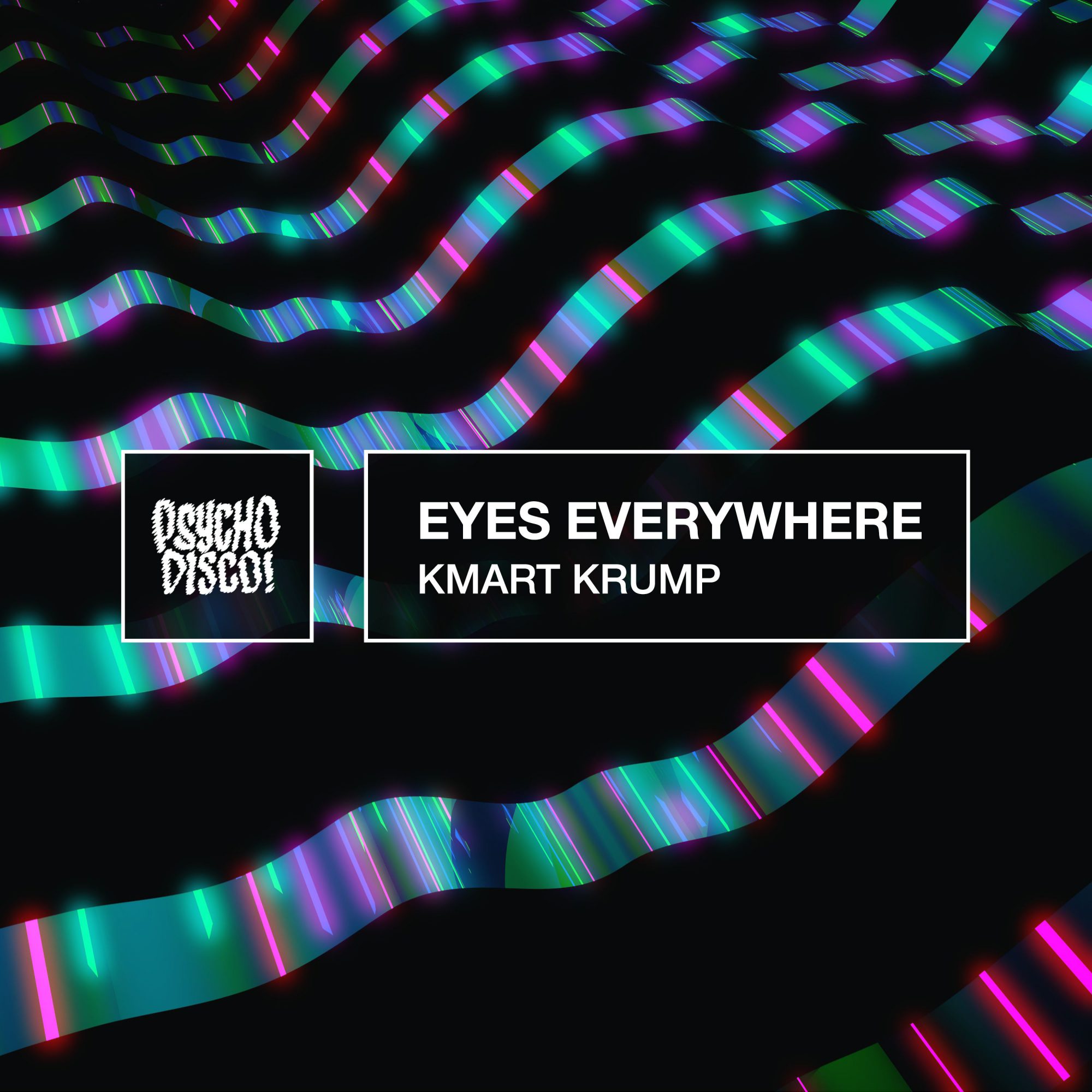 ---
Connect with Eyes Everywhere on Social Media:
Facebook | Twitter | Instagram | SoundCloud