Koven stopped by to chat about how they're preparing for an epic b2b2b2b set at RAMPAGE, their first artist album, and more!
---
From dubstep to drum & bass, Koven has enjoyed their journey exploring a range of genres since breaking out on the scene in 2011. Originally started by Matt Rowat, whose interest in music began at an early age, the duo wasn't complete until 2014 when Katie Boyle joined the group. Since then, they have not only produced some tunes that are both complex and stunning but have also grown their ability to produce a wide variety of electronic music.
Koven's talents behind the decks and array of tracks have garnered them fans all over the world. Last year saw the release of the Reality Reach EP, which featured elements of pop and dubstep while also incorporated bass sounds that are truly cinematic. The breadth of work in the EP showed a mastery of the different genres that they can produce and how each song presents a solid grasp of the fundamentals of each type of sound.
Now, ahead of their b2b2b2b performance at Rampage this month, Koven's Katie Boyle stopped by to give us some insight on how their tracks get started, how she represents Koven during their live DJ sets, and more. We also get our first clue about their upcoming artist album and the goals they have set for themselves in 2019!
Stream Hybrid Minds – In Your Arms (ft. Koven) on SoundCloud:
---
Last year, you released The Reality Reaches EP, and each track featured a different side of you musically. What was the process of making the EP and how did you decide the different elements to include?
We really don't have a process which I think has always worked in our favour. We just make music we love, regardless of genre or BPM so when we're making an EP we don't really know what we plan on making we just create it and see what happens. We are lucky that our audience seems to understand we change genres and don't give us stick for it!
When Koven first started it was originally a solo act with just Max. Later on though, Katie, you joined. How do you feel you both complete Koven more as a duo than a solo act?
Considering we knew very little of each other we were so lucky that we got along from the start and have very similar interests and idea's when it comes to music. We definitely influence each other in a very positive way. We also like all the same TV shows and have the same sense of humour which makes the recording and writing sessions a good laugh.
We love the fact that you two also met at a rave! How did you both start raving and what attracted you to the events in the first place?
[Laughs] Yeah we were online friends at that point, it was one of the "oh hi I know you from the internet" moments at a Dubstep event. I can't speak on behalf of Max but for me, it was breakbeat and my older brother that got me into raving first.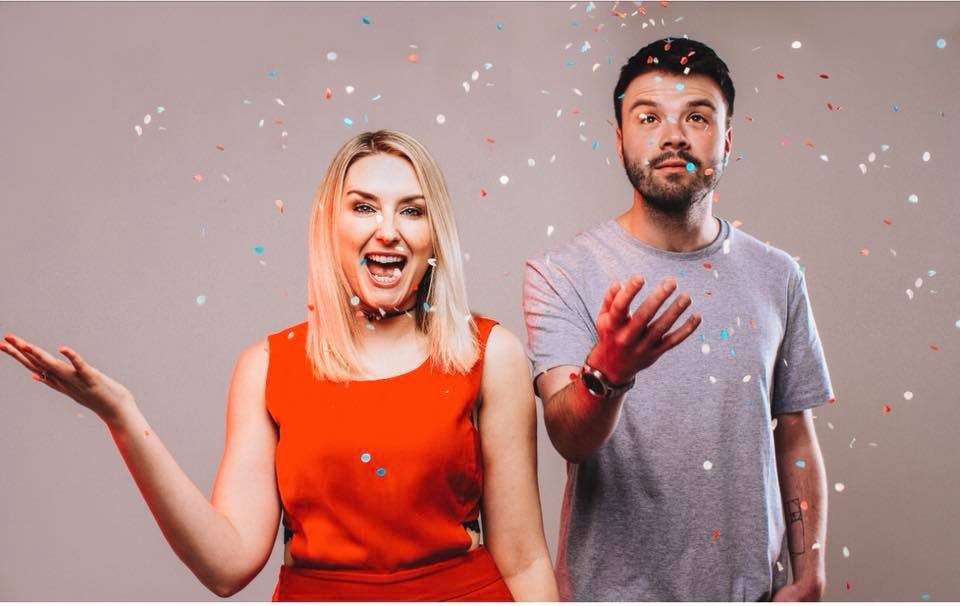 When you create tracks do both of you work on the lyrics and melodies together or separately at first and then meld the sounds together?
It works two way with us, either Max sends me over an instrumental for me to write to or we write to it together. Or I make a terrible demo on the piano and Max works around that. They create two very different types of tracks but both ways work well.
Later this month you'll be playing at the 10th anniversary of Rampage, the biggest drum & bass and dubstep event in the world. How are you Koven preparing for this show and what can fans expect from your set?
Yeah, the fear and excitement and nerves are big for this one. It's a back to back to back to back set alongside Muzzy, Fox Stevenson, and Feint as a Monstercat showcase, so you can expect a real mix of music, high energy, and fast-paced goodness. We are super hyped for it!
Not only do you deliver a massive DJ sets but you've also played live sets at festivals. What are some changes you make or consideration you have to take when preparing and executing a live set as opposed to a DJ set?
At the moment all of our shows are DJ sets as I'm (Katie) doing shows alone due to Max's travel anxiety but doing a full live show is something we are already working on for the release of our album and we want to include it all! I guess the main thing we need to take into consideration is how much longer the preparation and rehearsal time will be – but we will make sure it's worth it.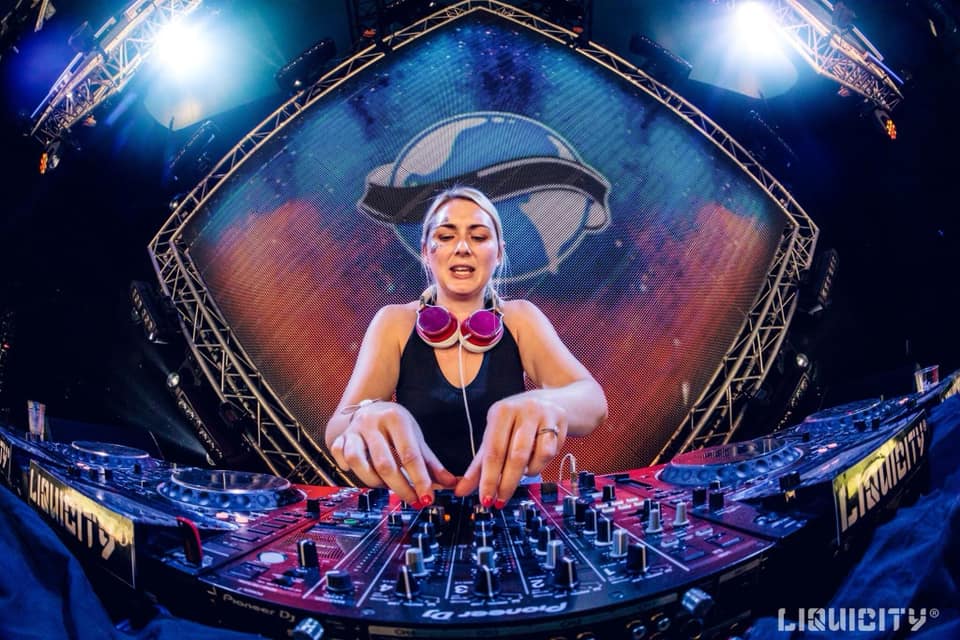 With a new year, we're hoping for some sneak preview of first Koven artist album, how is the album coming along and what can we expect?
Yes, we are so excited to release our first album, I couldn't even say what to expect because all the tracks, or demo's of the tracks, are so different, I guess I could say expect anything. Definitely expect to feel a bit sad at some points and then much happier. [Laughs] We are putting every emotion into this album!
Lastly, what are some 2019 goals for Koven?
At the moment we are just really happy building our fan base with every track we release, it's very exciting. We want to keep building and eventually put on our own headline shows and keep building from there, hopefully moving to bigger venues each time. Oh, and of course the main thing for 2019 – release our first album.
---
Connect with Koven on Social Media:
Facebook | Twitter | Instagram | SoundCloud | YouTube