From labels like Monstercat and Liquicity to festivals around the world, Feint has brought his unique style front and center. 
---
Andrew Isaac Hu, better known to most as Feint, is not a newcomer to the genre he calls home: drum & bass.  His presence in the genre goes back nearly a decade, starting with strong releases on Monstercatwith subsequent ones on Luquicity. His style focuses on blending the breaks of bass music with groove-laden drum-lines and melodies that almost sound trance-like.  Catapulted by an explosive mid-2010's spree of songs, including hits such as "Words" with Laura Brehm and "Timebomb" with Veela and Boyinaband, Feint took on the next wave of drum and bass talents and showcased the evolution of a genre weak in its knees.
Today though, Feint has not slowed down at all.  He's been involved with Monstercat's successful partnership with the hit video game Rocket League while also remixing tunes for other artists like San Holo and Dabin. It is these productions that have showcased Feint's talents and expanded his reach to new heights.
So it is own natural that as we approach his next monster performance at Rampage 2019 that we sit down with Feint for a quality chat. Listen to his guest mix below and explore his musical passions, his hobbies, the origin's of his name and roots, and more in this peek behind the curtain!
Stream Feint's Rampage 2019 Warm-Up Mix on SoundCloud:
---
First, thank you for sitting and discussing your music with us today.  Let's start with something fun about you. What was your favorite meal as a kid, and do you still love it?  If you had to make a recipe for Feint, what would it be?
I don't think I've ever had a favourite meal! Food is like music in a lot of ways – to me, it totally depends on my mood. If I had to make a recipe though, it wouldn't be anything extravagant or flashy I don't think! Maybe something relatively simple but tasty and filling… like japchae, I don't know. [Laughs]
Artist such as yourself, Etherwood, Ramses B, Bop, and more represent a new sound in drum and bass, and it appears the soul of the genre is swinging back to being in vogue again. Where do you see the genre as a whole right now?
The genre as a whole is so strong right now, with amazing releases coming from all the different styles… but in a way, that's where it's always been I think. It's so broad that people in different branches of it are all off doing their own things, occupying their own spaces. I think this is great though, as one of the beautiful things about drum and bass is that it's so rich and diverse, and can encapsulate so many different vibes. I'd love to see it continue to grow in popularity!
With three major singles over the last twelve months – "Defiant," "Shockwave," and most recently "Drifters" – what's keeping the creative juices flowing?  
I think the main driving force for me is being incredibly overly critical. I get to the point where all the hard work for a release is done and sometimes I don't even want to release it anymore. That feeling stems from the couple months after starting the project making it almost obsolete in my own standards of production skill. I have to remind myself sometimes that at the end of the day, that isn't what people are really listening to my music for, but it definitely keeps me going! Creatively, I just try and enrich my life outside of the DAW to provide a balance of experiences to draw from.
Given your extensive work with vocalists like Veela and Laura Brehm, is there anything that makes the production process of liquid vocal tracks more difficult than your non-vocal tracks?
In any collaborative effort, there has to be some give and take – which is why I'm so lucky to work with such amazing vocalists! They have always understood the concept of the tracks and not been obtrusive when writing for them, which in turn makes the whole project more cohesive. I think since I love working with vocals so much, I start each project with the mindset that it might be a vocal tune, and even if it doesn't end up being, I fill that gap with a different element instead. I wouldn't say it was any more or less difficult, just a different approach!
As a related question is there a vocalist or producer you have yet to team up with that you'd love to, regardless of genre?
To be honest, I haven't really thought about it. Or at least, the list would be too long! I would just love to work with anybody who I respect musically really, which actually is a huge amount of people. I couldn't possibly pick!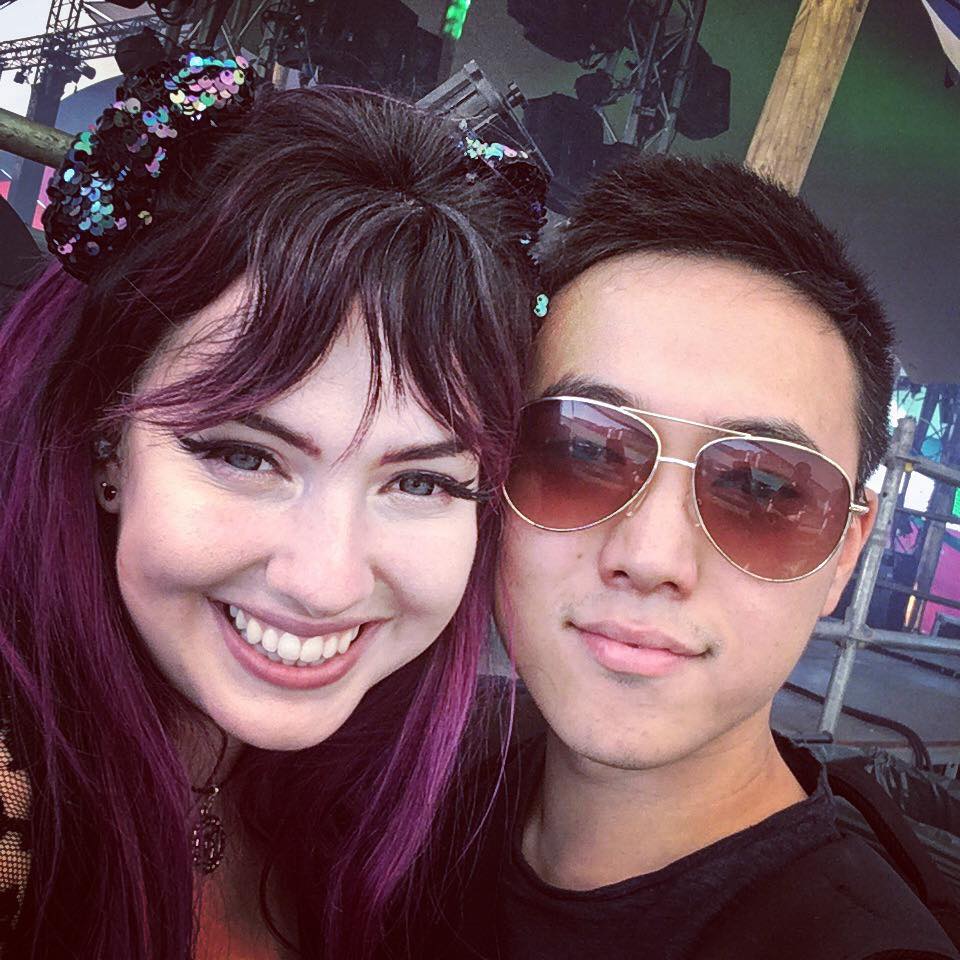 Let's discuss Liquicity and Monstercat for a moment.  You seem to jump back and forth between both platforms. As an artist, what draws you to each, and similarly, is there a rhyme or reason to which tracks you shop to each label?
No, not really. I love both labels for being so supportive and forward-thinking. Really, my tracks are never tailored to a particular audience and I wouldn't compromise on my vision for the music, so I'm lucky that both these platforms like what I do enough to work with me!
Having had the chance to play at Rampage, Liquicity Festival, and other Drum & Bass centered festivals, do you feel they have any special sauce or a unique atmosphere that makes them appeal to broader fandom of electronic music?
I have to say that some of these festivals have atmospheres unlike anything else! The energy and vibe that drum and bass provides really is amazing – and again, the breadth of the genre really gives amazing switch-up moments that you might not find elsewhere! I guess also since drum and bass has always been more a "fringe" genre compared to its more mainstream counterparts, it attracts people who are incredibly friendly and non-judgemental so there's also that!
With the 10th Anniversary of Rampage Festival coming up in March, what type of set can fans expect to catch and why should someone who is thinking about attending make the jump to go?
Well, I'll be doing a humongous b2b2b2b with my good friends Fox Stevenson, Muzzy, and Koven which is very exciting! It'll be a showcase of all our of sounds and styles all compressed (no pun intended) into one set which hasn't really ever happened before! There will also be some new originals and remixes for sure! Apart from that, Rampage is always an insane experience, with all the biggest acts in the scene so… it's a no brainer really!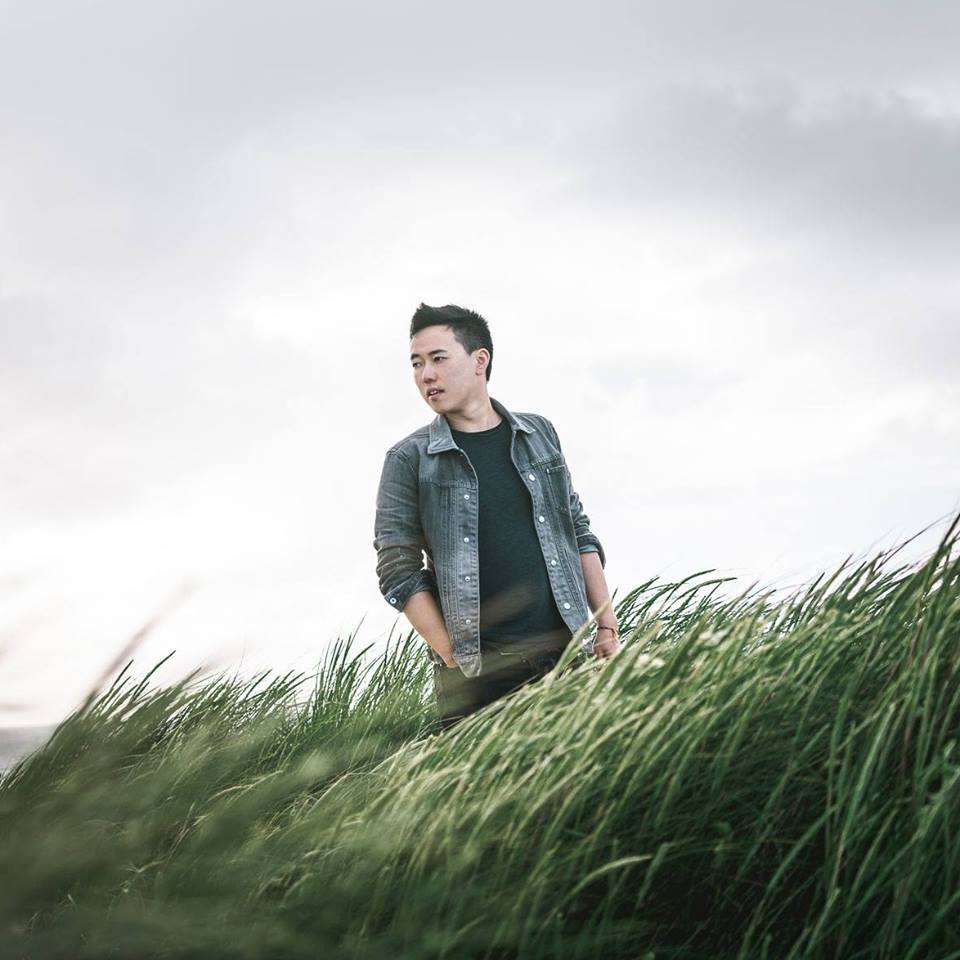 In previous interviews, you've discussed a passion for video games.  What was it like working on tracks for Rocket League with Monstercat? Is there a different approach you take to tracks for video games?
Actually, I've never written a track purposely "for" a video game! I didn't know the Rocket League tracks would even be on the soundtracks until after they had been written. Maybe the vibe I portray just fits those kinds of games quite well! I would definitely love to write music designed specifically for video games as I believe music can really add that extra layer to the mood or atmosphere and make it something else entirely.
Speaking of video games, you've called out the Final Fantasy series as one of your prime influences.  What is your favorite moment in a Final Fantasy title? Similarly you stated that Nobou Uematsu is one of your favorite composers. What is your favorite work by him?
[Laughs] Yeah, the soundtracks are amazing! I actually couldn't pick a single moment from the whole series, there's just so many! I don't know why but the part in Final Fantasy VI where the world basically ends and you set off on a tiny raft picking your friends up one by one sticks in my head for some reason. Such a vibe! And to be honest my favourite piece by Uematsu is probably one of the most recognizable – I've always loved Prelude from the Final Fantasy VII soundtrack. All this aside, my favourite Square game is actually Chrono Trigger though. [Laughs]
Finally, as a performer, is there anything you'd like to incorporate more into your sets? If not, is there a creative force you see in the upcoming year that you can't wait to find more of?
I think when it comes to sets, I try to keep things simple. I try and focus all my attention on the music that's being played, so the performance and the time spent in the studio have a really symbiotic relationship. Since I tend to play a variety of styles of drum and bass in my sets, I try to make interesting mixes between the melodic side and the heavier aspects of the genre, since that's the type of energy I try to encompass in my own music!
---
Connect with Feint on Social Media:
Facebook | Twitter | Instagram | SoundCloud | YouTube | Bandcamp