After celebrating his birthday at Sound Nightclub, Kaskade stopped by to look back on his career so far, chat about upcoming shows like Redux Brooklyn and Sun Soaked, and more.
---
From the days of playing small clubs in Chicago and Los Angeles as a DJ just starting his career to taking the mainstage at major festivals like Ultra Miami, Kaskade has truly become a dominant force behind the decks. With festival sets packed full of energy and REDUX performances that bring a more intimate vibe, he continues to leave a lasting impact on all who attend his shows.
Kaskade's work in the studio is just as storied as his skills DJing, with iconic albums and multiple GRAMMY nominations in tow. His albums also show off the growth he's made over the years, with releases like It's You, It's Me, Fire & Ice, and Atmosphere all highlighting different eras of his sound. Add the Christmas album, beloved remixes, and REDUX EPs to the mix and there is quite a complete collection of tunes for nearly any occasion.
And that's not even touching on his loyal fanbase, Kaskade Konnect, that continues to grow with each and every one of his performances. These passionate fans not only follow him as he plays shows around the world but also spread the positive message that he brings with his music.
So, with his rocking birthday party in the rearview mirror and plenty more in store for the remainder of 2019, we wanted to sit down with Kaskade for a chat. Check out the music video for "On Your Mind" below and read on as he reflects on his career, gives some insight into the upcoming edition of Sun Soaked and Redux Brooklyn, and more.
Watch the music video for "On Your Mind" on YouTube:
---
Thanks for taking the time to chat with us today. First of all, happy birthday! We heard your party at Sound was an absolute blast with some surprises that you had in store too. What were some of your highlights from the and how did the party go?
[Laughs] So let's have a conversation about that. I wasn't really involved with the party very much at all. My wife Naomi, my team and lots of friends kind of put it together. I'm not much of a birthday party kind of guy. [Laughs] But they put it together and it was amazing, it was wonderful. I think I always stress on that kind of stuff. I get anxious about if we invited this guy or that guy, I have a lot of friends that I've made over the years, and a lot of them live here in Los Angeles. So I get a little worried about that, but it was amazing.
My team, my wife, and everybody did an awesome job and it was cool to see old friends and new friends together. I think the biggest surprise for the night was Destructo stopping by and throwing it down. I guess that's not a total surprise because he always throws it down. But Lokii honestly, I haven't heard him play many sets in the last few years and he was on some other level that night. He was smashing it, I think that was kind of the biggest surprises the night. Well, that and the tacos were delicious. That's not a surprise though, I expected that.
Birthdays are also a time to reflect on your life a little bit. So looking back on your own life, what are some ways that you've changed personally or professionally over the years?
The biggest change over the years for me professionally would be… I just don't care as much. [Laughs] I better clarify that. I think when I was young and starting out in music I was under this constant fear and pressure to succeed. And when I say succeed, I knew when I got into making house music I wasn't going to be rich or famous or any of that because none of that was associated with underground club music. I got into it because I loved it, but there was this constant pressure of being able to perform at a level that would allow me to pay my rent, pay my bills, be able to put gas in my car. You know, all these things that bother people and bog them down.
With success came a lot of freedom, but for a lot of my career it was such a hustle and there was a grind to it. Not that I minded it, I didn't mind because I loved what I was doing, but I think as of late I really don't have that stress. It is not really as present as it was. The landscape of underground music has changed so much just in the time that I've been involved with it.
But for me, I've just said, "you know what, I'll do what I do and if people love it that's awesome and if they don't that's cool too." I think before I was always under that pressure that I had to make sure I can pay my rent so I needed people to like it. I wanted people to like it more because I wanted to be able to continue to do it. I just don't have that worry or that burden anymore.
Yeah, and you still seem to find time to hustle a little bit, having a ton of shows during Sun Soaked week, so it's kind of a kind of a balance there right?
Yeah, for sure. I love it. My thing with Southern California, and more specifically Los Angeles, is interesting. People certainly outside of the country and even on the East Coast, they always say, "man, you play in LA all the time." I'm like, "No, I don't do that, I play in LA like once a year." Just because I live here doesn't mean I'm gigging here. I'm out on the road. I'm playing all over North America, South America, Asia, and Europe. There are a lot of cities out there. My largest fan base is located here in the Western United States though, probably California, I don't know that for sure but I'll just say that like it's a fact. [Laughs]
It's a pretty good guess.
[Laughs] Yeah, so when I go to other places, it's interesting. I just live here, that's why you see it on my timeline and I talk about it. The size of the shows in Southern California and Northern California are certainly bigger than most places in the world, but I don't play there with any more frequency than I do anywhere else.
Speaking of big shows, you also have one coming up with Sun Soaked returning this summer!
Sun Soaked will happen this year for sure, and it's going to be absolutely epic. We're continuing to grow and expand and I'm super excited. This is year three and each year gets a little bit better. I'm learning more about producing my own event and trying to perfect that. Guys like Pasquale they have 20+ years of a jump on me. I didn't do it right out of the gate but I think this year is going to be an even better experience than the previous two years.
Yeah, I've been to both of the ones that were in LA and I also went to the one in Miami and they've been awesome.
That Miami venue is so stinking sweet, man! I loved that. This year, I tried to go back to them and do that again. Honestly, I had been talking to the hotel for probably six months and I'm super sad that this year that we couldn't make it happen. We were going back and forth for months, literally months. The last time I was in New York I met with them and I've done a few events with them and played a rooftop party for them during Art Basel. We just had some conflicting things and we couldn't make it work this year. I'm bummed, maybe it'll be back for next year. I don't know. We'll see, Miami's a great spot.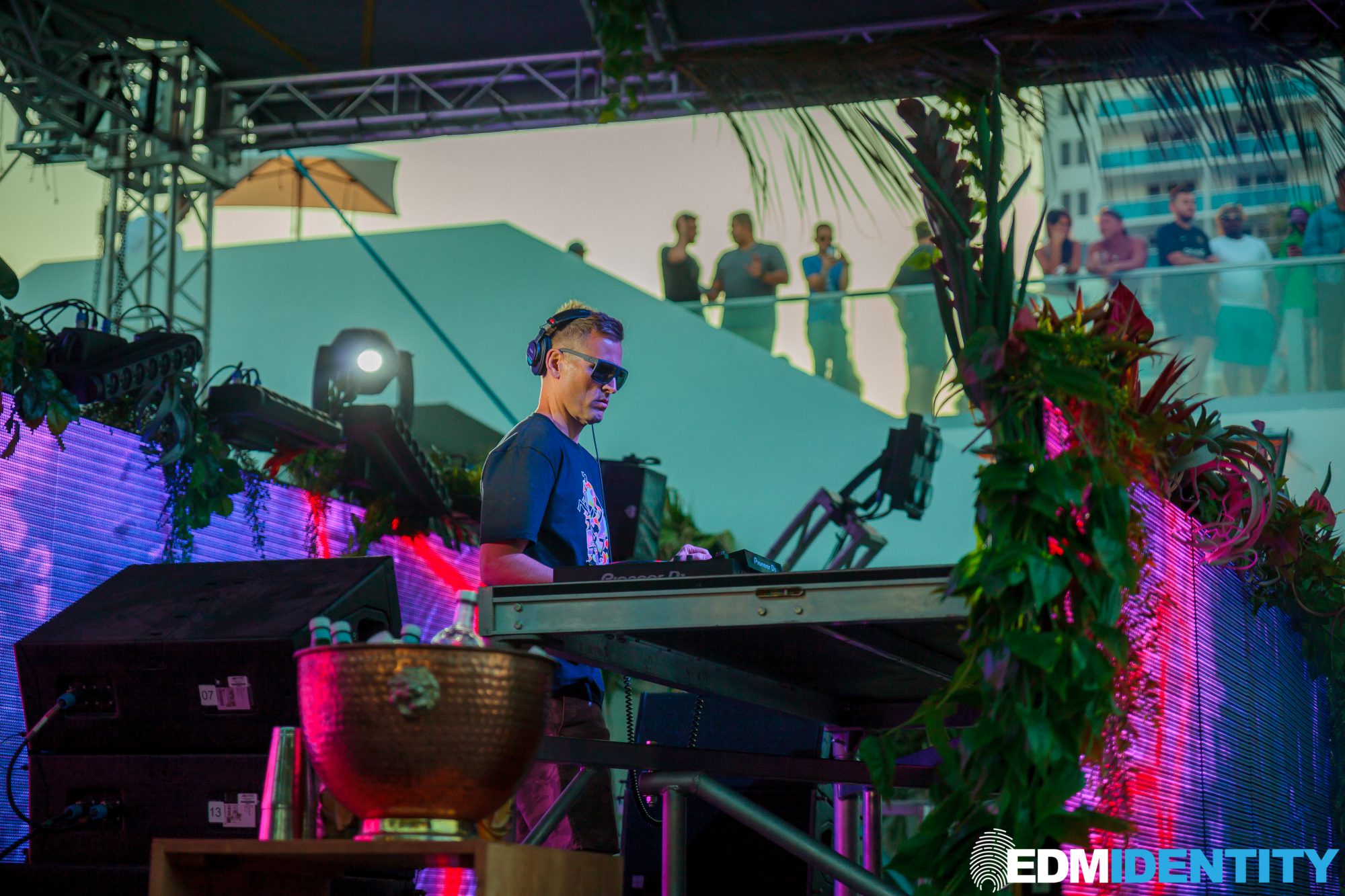 You also have a REDUX show coming up at The Brooklyn Mirage as well. Since it's going to be one of the biggest ones yet what can fans expect and what are your thoughts on the growth of REDUX?
Well, a lot of my fans haven't been to a REDUX show because there aren't that many of them and when I do have them they're quite small so a lot of people can't get into it. That's that's been a frustration of mine. I've been doing this for a few years now and I do it because it satisfies something in me. I love going to these small, dingy places, and just going at it because that's how I started. I did that for most of my career before I started playing festivals, so for me, it's just harkening back to where I came from that's always fun.
But I always would get bummed out to finish the tour or a show, and have a majority of the comments be positive, saying it was life-changing and that they couldn't wait for the next one, but then peppered in there would be negative ones from fans who couldn't get tickets or had missed out. Part of the satisfaction of making and creating something is sharing it with friends and family, getting it out there and seeing the reaction. So I never really intended REDUX to be any bigger than just a handful of shows a year and in these small spaces. Over the last two or three years though, I can see this shift in taste and it's becoming a harder thing for fans to get into those shows.
People are at this place where they are more open-minded to listen to this style of music and the challenge for me is doing it in a larger space like the Brooklyn Mirage but still being able to deliver what I initially intended. Something intimate and loud and powerful because a lot of times these massive shows at the Coliseum and Staples Center, it's a different feel. Like going to that old club in San Diego they had down there, Voyeur, you can compare that to Staples Center and its two totally different things.
The idea for REDUX is to harken back to those kinds of days. It's a simpler, uncluttered, and unfettered message of let's get together and shake it out to some house music. But with that kind of idea becoming more popular I'm just trying to figure out how to accommodate the original vision and play it to more people.
Yeah, I've been able to attend quite a few REDUX shows over the years as well. I was at the one at Voyeur, the one at the Hollywood Palladium, and a few others.
That one at the Palladium was fun. That was kind of like my first foray into like, Oh, look, we can do a bigger room and still achieve the same feel, right?
Exactly. It was the same vibe that you were bringing. Everybody was still way into the set, it was just a bigger space, you know?
Yeah, it's good. It's good to hear you've been around and have been to a few shows then. The Palladium was the first time that I dabbled into the idea of a larger show. And it's funny dude, even at Palladium, there were as many positive comments about the show that was still tons of hate. I sympathize with those guys. I'm not doing REDUX to be like, "haha, you can't come in." I want people to experience it and I want to do it for as many people that are interested in coming out.
So The Brooklyn Mirage is a perfect venue for this, and when the opportunity came around I wanted to do it around the release of my next REDUX EP. So we talked to the promoters and got the timing right, and the room is really something unique and special. I'm excited to be able to do it.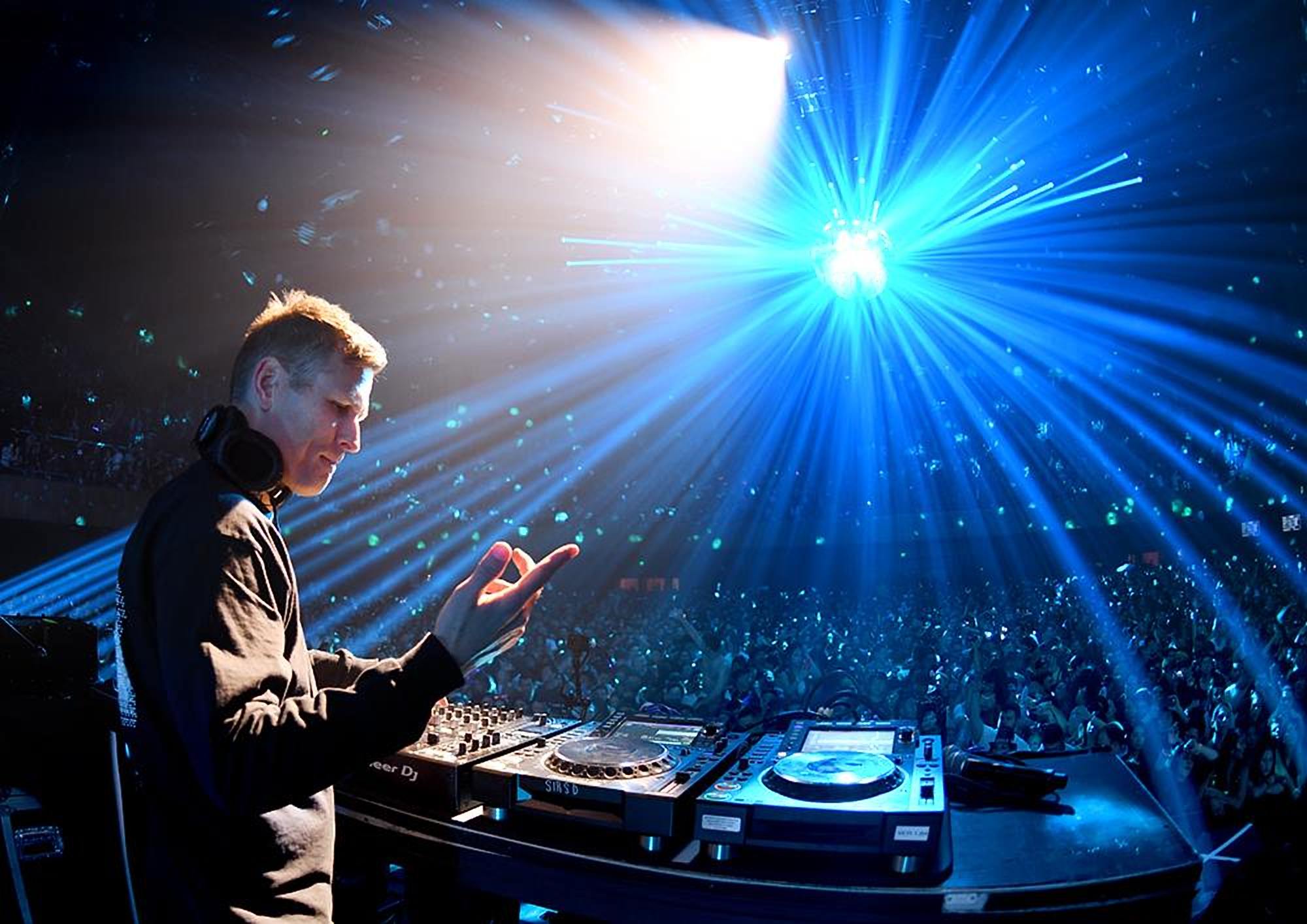 Another thing that you've been very vocal about drugs in the dance music scene, and you've even fired back at publications like the LA Times over some pretty fear mongering articles. What are your thoughts on the current state of the scene in regards to harm reduction?
When that LA Times article came out it really pissed me off. It pissed me off because they tried to lump all dance music and all dance music lovers, whether you have one song on your iPhone or 1000 songs, they tried to say we're all the same and we're all a bunch of drug addicts and the scene is garbage. It was just very inflammatory, And I was like, is the Los Angeles Times seriously going to print this? They're going to publish this? This is crazy. So it just pissed me off enough to write something back at them.
For me, dance music was always a safe place that I could go and do my own thing. My thing was I never took drugs, I never participated in any of that. In Chicago at the time I was coming up as a kid attending these events, it was an open and free space. Whether you're high or sober, blue or black, big or small, it didn't matter what you were because everyone was they're getting along. It was kind of this open, free non-judgment space, and that's what I loved about it. The fact that I was straightedge didn't bother anybody. That was cool, that was your thing.
Part of the attraction to the scene is the acceptance of everyone. I felt that them trashing the scene and kind of lumping everyone in this thing as being drug addicts really pissed me off. Because here I am, a husband, a father with three kids, and I've been a part of this scene most of my life. You're calling me a drug addict? I took offense to it. And listen, I think there's a lot of people like me that are out there in various degrees. There are guys that are doing drugs, certainly, there are, I'm not an idiot. I play shows every weekend. I know there are people who are high and attending the shows, but I also think that there are people who are sober who are attending the shows.
For me, the message is to do it safely. I think taking it even a step further for me, I've challenged my audience I say "look you don't have to be high to enjoy this". I do it every weekend, in and out. Last week I played three shows and I'm playing three shows this weekend. I'll play 150 shows this year, I've played thousands of shows in my career, and spent countless hours in the studio making this music. All of this has been done sober. So yeah, I take offense to anyone that lumps us in a group of being a bunch of drug addicts, that bothered me.
Finally, we loved your collaboration with Tacos El Gordo last year, so we were just wondering what is your favorite type of taco?
Man, fresh from Mexico City. That's tough but Al Pastor is my go-to but dude when I was in Mexico City I had tripa, the intestines, and it was insane. I would say that's freaking crazy, a little out there, but I was standing in line and some locals recognized me there. We were in a line that was 20 deep at some little tiny taco stand and one of them said: "you gotta get tripas, the intestines are the best ones here." So I got it and sure enough, I went back for three more, it was delicious. I just like a good taco, I don't judge!
---
Connect with Kaskade on Social Media:
Website | Facebook | Twitter | Instagram | SoundCloud | YouTube