Turn back the clock to August of 2013 with Kaskade and listen to his set from his Summer Lovin residency at Marquee Las Vegas.
---
When you talk about electronic artists who produce songs and spin sets that find the perfect way to tug at your heartstrings, Kaskade is an essential name to have in the conversation. From albums like It's You, It's Me to songs like "Eyes" and "Disarm You," he has continued to be a heavy hitter in the realm of love-filled songs that are perfect for when you've fallen hard for that special someone.
It isn't just the music Kaskade has released that makes his loyal fanbase swoon on a consistent basis, though, as he's just as skilled behind the decks as he guides crowds on a journey. In fact, the reason that many people, myself included, keep coming back for more is due to his ability to dig deep, provide a unique vibe, and show off a level of artistry behind the decks that remains absent by many others in the current era.
Over the years, Kaskade has played an increasing number of Redux performances and even some one-off sets that celebrated iconic albums or his skills as a vinyl DJ, but one that still gets play from me to this day took place at Marquee Las Vegas back in 2013. Teaming up with the venue for a residency dubbed Summer Lovin, Kaskade played his heart out while stealing the ones from those in attendance.
Although a 30-minute video showing just how truly epic the vibe was at Marquee Las Vegas that summer gives us a visual experience, I much prefer the hour-long cut from his set in August. Featuring tracks from artists like Mark Knight, Hot Since 82, Amtrac, and more, it is a perfect representation of how Kaskade can curate an emotional experience that leaves a lasting memory. Check out the set below, feel the love, and let us know which Kaskade set had you falling in love in the comments!
Stream Kaskade Live at Marquee Las Vegas – Summer Lovin:
---
Tracklist:
Two Door Cinema Club – Handshake (Amtrac Mix)
Francesco Rossi – Paper Aeroplane
Mark Knight – Your Love
Nikola Gala – Broken Chords
Strictly Ibiza – Wamdue King of My Castle (Crazibiza Mix)
Purple Disco Machine – My House
Le Youth – Cool (Ben Pearce Mix)
Magic Eye – Inside My Love (Mike Mago Mix)
Justin Martin – The Sad Piano (Charles Webster Mix)
Josh Butler – Got A Feeling (Bontan Remix, Pleasurekraft Edit)
Caseno – Sebastian (Kolombo Mix)
Hot Since 82 – Mr. Drive
Andre Sobota – Voyager
Kaskade vs. Pryda – Sometimes Powerdrive (Kaskade Mash Up)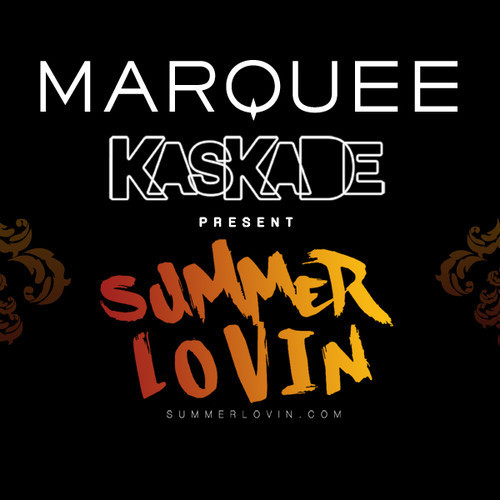 ---
Follow Kaskade on Social Media:
Website | Facebook | Twitter | Instagram | SoundCloud | YouTube