The hits keep coming with the latest installment of mau5ville by deadmau5 and friends!
---
The third installment of the mau5ville series has been unleashed upon the world by mau5trap records.  Featuring two original deadmau5 tracks; two collaborations, each with two remixes; and tracks from mau5trap label mates, there is a little bit of something for everyone on mau5ville: Level 3!
The first two tracks on the compilation are brand spanking new music from the man himself, deadmau5.  If you've been to a recent cube show, you'll easily recognize the first track on the album, "Polyphobia."  It is refreshing to listen to this track in isolation and hear both the new and old stylings of deadmau5.  "Glivch," on the other hand, is completely fresh and very weird.  From the exquisitely shaped synths to the perfectly balanced beat, the track oozes tension between rhythm and melody, almost as if it were in the stylings of a breakbeat track.
Not ready for mau5ville: Level 3?  Take a peek at Grant's thoughts on mau5ville: Level 1 and mau5ville: Level 2!
One of the best aspects of the mau5ville compilations are the collaborations and remixes that take place, and Level 3 is no exception!  SHOTTY HORROH, notable U.K. rapper known for his other deadmau5 collaboration, "Legendary," is featured on mau5ville: Level 3 in "Are You Not Afraid."  Leveraging all media platforms and networking abilities, deadmau5 also linked up with fellow Twitch celebrity Scene of Action to collaborate on "Hurricane."  While the collaborations are enjoyable, I found the remixes to be better than the originals, especially J. Worra's F No Remix of "Are You Not Afraid" and Mark Mackenzie's remix of "Hurricane."
Last, but most certainly not least, are the up-and-coming mau5trap artists who are featured on the mau5ville albums.  mau5ville: Level 3 features two amazing tracks from No Mana and C.O.Z. No Mana's track, "Quests With Time Limits" is the most aptly named track on the album and is techno through and through.  "Over," by C.O.Z., has the feel of a funky house track; if I had my way, every club would have to play it out at least once every couple of weeks just to get the dance floor movin'!
Take a listen to mau5ville: Level 3 below, grab it today on your favorite platform, and let us know which tune is your favorite in the comments below!
Stream mau5ville: level 3 on Spotify:
---
mau5ville: level 3 – Tracklist:
deadmau5 – Polyphobia
deadmau5 – Glivch
deadmau5 & Shotty Horroh – Are You Not Afraid
deadmau5 & Shotty Horroh – Are You Not Afraid (J. Worra F No Remix)
deadmau5 & Shotty Horroh – Are You Not Afraid (C.O.Z. Remix)
deadmau5 & Scene of Action – Hurricane
deadmau5 & Scene of Action – Hurricane (Mark Mackenzie Remix)
deadmau5 & Scene of Action – Hurricane (OFFAIAH Remix)
No Mana – Quests with Time Limits
C.O.Z. – Over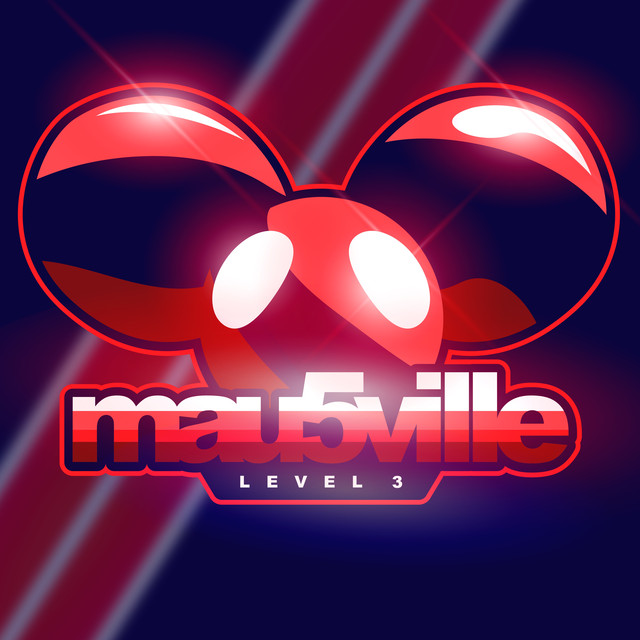 ---
Follow mau5trap on social media:
Website | Facebook | Twitter | Instagram | SoundCloud | YouTube