Jason Ross' new Rooms EP will take you around the world in six tracks, each with its own unique story to tell.
---
2018 showed a different, experimental side of Jason Ross. We heard him collaborate with Seven Lions and listened as he tried out a variety of sounds that differed from standard Anjuna fare. His brand new Rooms EP, out now on Anjunabeats, brings to life the sound of a more mature and well-rounded artist.
When asked about his new EP, Jason Ross stated:
"Each room (song) represents a pinnacle growing point in my life that has brought me to where I am today."
The new EP does just that–each song features a different musical side of Jason Ross and tells a melodic story of a location that inspired the track. For this particular EP, I recommend you listen from start to finish the exact order to maximize your listening experience and to understand the message in each song. Stream the release below, and without further ado, let's dive into the tracks.
Stream Jason Ross' Rooms EP on Spotify:
Stream or download Jason Ross' Rooms EP on your favorite platform.
---
Jason Ross opens up with the new EP with the title track, "Rooms."
"Rooms" starts off with the sound of a door opening… and then a myriad of ethereal sounds come through. It feels almost like that moment in Alice in Wonderland where Alice opens the door to see Wonderland for the first time. Jason Ross couldn't have a made a more perfect track to open up Rooms, as the wistful and magical melodies set the tone for the entire EP.
On Instagram, Jason Ross revealed that "Close Your Eyes" was originally titled "Crescent Ridge," which was a street where he grew up in Minneapolis. The track has an innocence to it that is heightened by adding Jonathan Mendelsohn's youthful voice, which adds emotion and soul to the dreamy, pop-infused melody. It's a good, almost simple track that effortlessly transitions us the next "room."
The EP's third track, "East of Eden," represents Jason Ross' "chaotic yet beautiful experience" during his first tour in China.
With China being one of the world's most densely populated countries, it's not hard to picture how overwhelming it would have been for Jason Ross to do nine shows in nine days. I love the vibrant synths in this track that bring the Eastern "room" to life. The pulsating synth beats keep the energy of the song up and perfectly capture the busy but lively culture of China.
https://open.spotify.com/track/4iGkxsO446XoKYKGRayTa2?si=txLmDyGHRM-OPTUNpZV6Mw
As for the fourth track, "The Gorge" symbolizes his first b2b with Seven Lions at the Gorge for ABGT250.
I went to ABGT250 in 2017 to see Seven Lions and Jason Ross play and it was incredible, and the energy of this track reminds me of the synergy that they had at the event. While psytrance is not everyone's cup of tea, the psybeats in "The Gorge," produced in collaboration with progressive and psychedelic trance outfit Dimibo lend themselves to a beautiful, unique song that anyone can enjoy. Hopefully, it also means more listeners will want to venture in the realm of psytrance!
With two more "rooms" left, Jason Ross tapped Emilie Brandt for vocals for "IOU," a soothing chillstep track that flows nicely with an added layer of oriental chimes. The working title of the track was "Hollywood Way," a street in Los Angeles where Jason Ross settled after college when he was trying to kick-start his musical career. While the track didn't embody the energy of LA, I feel like the song is intended to be more like a love letter to the city, and in that respect, it succeeded.
The album wraps up with probably one of the most cinematic tracks in his repertoire, "New Dawn."
"New Dawn" is my favorite track off the EP and will be on repeat for the next few months. I love how the vocalization and the ethereal melody open the track and wash over you. The build-up creates a powerful vibe that makes me feel empowered me as a listener. From start to finish, the track is well mixed and shows off what an incredibly polished music creator Jason Ross has become. It's a perfect song that embodies him as an artist.
Rooms EP showcases Jason Ross' ability to make refined tracks, as well as how diverse an artist he is.
Within a competitive music industry, it can be challenging to create something special and unique. Rooms allowed Jason Ross to explore a more personal side to his music and each song represented a personal part of him, where a song represented his current emotional state in that moment. I hope this creative momentum continues into future tracks and that he continues to develop as we look forward to his next musical chapter.
Did Rooms take your musical breath away? Let us know in the comments!
---
Jason Ross – Rooms EP Tracklist:
Rooms
Close Your Eyes (feat. Jonathan Mendelsohn)
East Of Eden
The Gorge (feat. Dimibo)
IOU (feat. Emilie Brandt)
New Dawn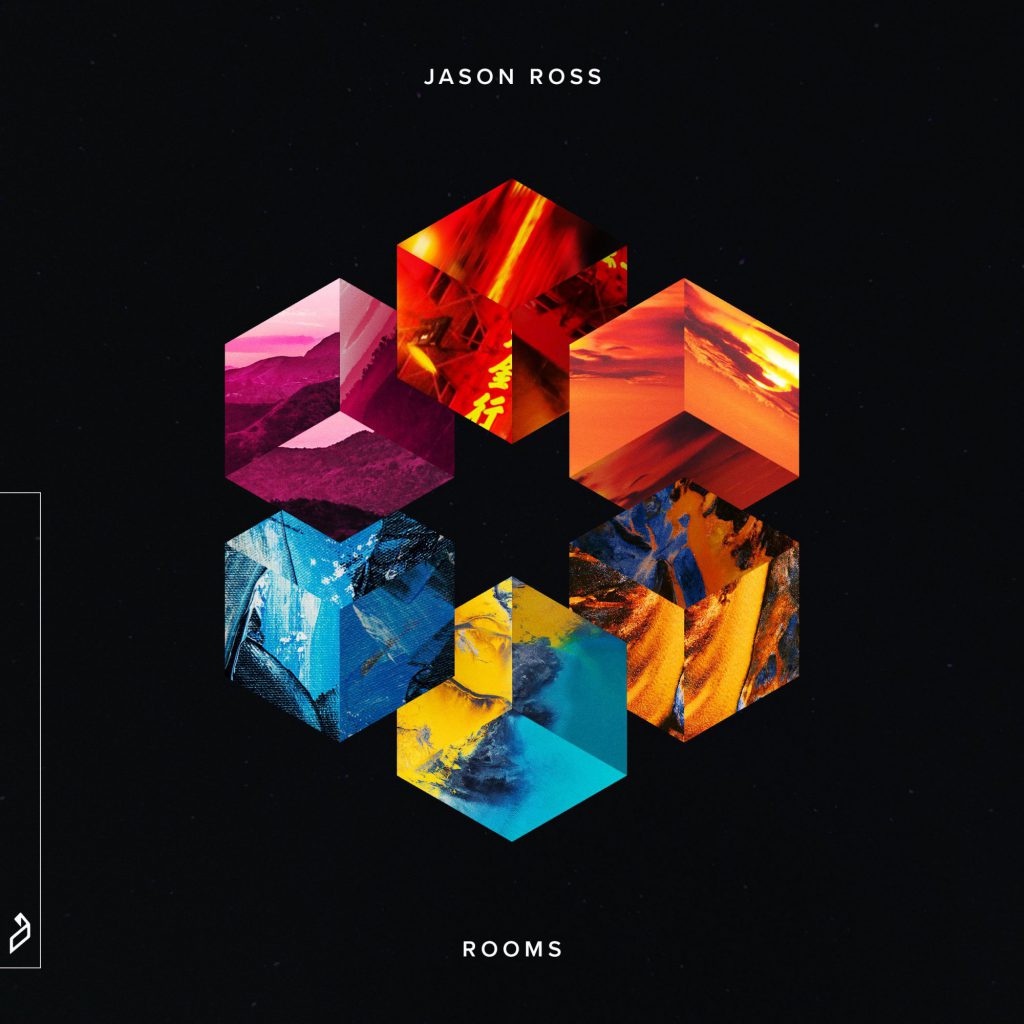 ---
Connect with Jason Ross on Social Media:
Website | Facebook | Twitter | Instagram | SoundCloud