After teasing a couple tracks off the new Netflix film Polar, deadmau5 has released the entire album in concert with the launch of the film.
---
Car aficionado, electronic music producer, and cheese connoisseur Joel Zimmerman, better known as deadmau5, has conquered yet another medium by composing the score for the Netflix original film Polar.  The film features Mads Mikkelsen and Vanessa Hudgens in the silver screen adaptation of the Dark Horse action noir graphic novel Polar: Came From the Cold by Victor Santos; Jonas Åkerlund, noted Swede and drummer, directs the film.
In a recent interview with Forbes, deadmau5 said that he draws inspiration from Nine Inch Nails frontman Trent Reznor and programmer/producer Atticus Ross; I've always felt a similarity between their styles of music, and the score for Polar is no exception.  Right out of the gate, "somb" evokes an eerily similar sound and feel to one of NIN's most epic tracks, "Hurt," while "chill" uses a gentle piano line and deep chord progressions that evoke a familiar feeling.
The remaining tracks are quintessential deadmau5, however, masterfully produced and often containing little hooks belonging to other previously released (and some unreleased) tracks in his repertoire, like "cabin" and "end".  One can't help but feel like Joel treated this opportunity as a means to introduce his music to the masses.  There are plenty of moments where he makes keen use of the format, too, leaning into gritty moments of dissonance on tracks like "torture" and pulling back into moments of tranquility on "drugs". Perhaps the real star of the album, though, is "nosedive"–eight minutes of frenetic electronica that will have you on the edge of your seat.
Check out the full album below, and read on for some insight from Jonas Åkerlund about working with deadmau5. Stream or purchase Polar (Music from the Netflix Film) on your favorite platform.
Stream Polar (Music from the Netflix Film) on Spotify:
---
"deadmau5 is an unstoppable force. Taking him out of his comfort zone to compose a film, he brought power and excellence to the score without losing that deadmau5 DNA we love so much. Walking into this project, we didn't know what to expect. His unique and cutting-edge approach to composing Polar exceeded our expectations and brought a brilliance that guarantees his genius."

– Jonas Åkerlund
The successful scoring of Polar opens up a whole new world for deadmau5 to ply his musical genius. I sincerely hope that other directors take notice and find ways to leverage his unique talents moving forward.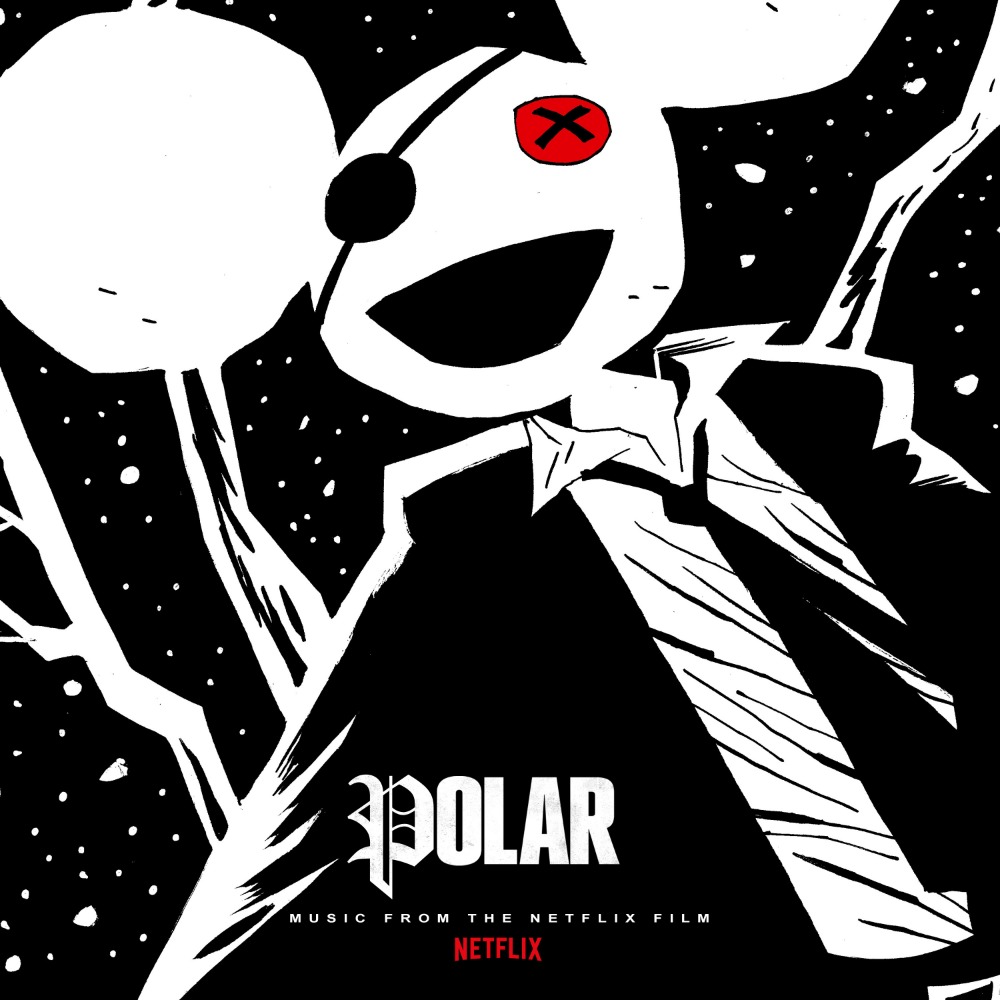 ---
Follow deadmau5 on Social Media:
Website | Facebook | Twitter | Instagram | SoundCloud | YouTube