GRiZ has released the tracklist for Ride Waves that is stocked with an all-star cast of collaborators, as well as announcing dates for his upcoming tour!
---
GRiZ is prepping to make his triumphant return to the scene with a new 14-track album dubbed Ride Waves that is paired with a headlining tour that will take him to cities across the US this spring. Ride Waves marks the sixth studio album from GRiZ, who recently came out of a creative exile that allowed for him regenerate and realign his productions.
The upcoming release for GRiZ is intent on exploring the musical soundscapes that have influenced his signature sound, and the tracks already released off Ride Waves are evident of that. Having dropped "It Gets Better" and "Can't Get Enough" previously, today he's unveiled "I'm Good" which continues the trend of quality beats coming from GRiZ.
Aside from "I'm Good," GRiZ also unveiled the full tracklist for Ride Waves which shows off a wide range of collaborations and styles throughout. The album is also set to include some heavy-hitters in the hip-hop scene such as Wiz Khalifa on "Find My Own Way," and Snoop Dogg on "My Friends & I Pt. 2". Yet his creativity doesn't stop with just hip-hop as the multi-faceted producer teamed up with the Harlem Gospel and Chicago Children's Choirs and sought inspiration from various studio sessions in New Orleans.
If you are hoping to hear some of your new favorite songs live then you're in luck as the upcoming album will be paired with a headlining tour that includes seven major festival appearances. Season One of the Ride Waves Tour will be kicking off at Envision in Costa Rica on March 2 before returning for sets at BUKU and Ultra Music Festival. From there he'll be taking his beats all over North America, check the full list of dates below to see where he'll be stopping!
Take a listen to "I'm Good" on Spotify, check out the full tracklisting for Ride Waves below, and pre-save or pre-order the album on your favorite platform!
Stream GRiZ – I'm Good on Spotify:
---
GRiZ – Ride Waves – Tracklist:
Can't Get Enough
I'm Good
My Friends and I Pt. 2 (feat. Snoop Dogg & Prob Cause)
Cruise Control (feat. BXRBER)
A New Day (feat. Matisyahu)
The Prayer
It Gets Better (feat. DRAM)
Bustin' Out (feat. Bootsy Collins)
Caught Up (feat. Muzzy Bearr)
Maybe (feat. Yoshi Flower)
The Escape
Mercy (feat. Valentina)
Barrel Of A Gun (feat. Leo Napier)
Find My Own Way (feat. Wiz Khalifa)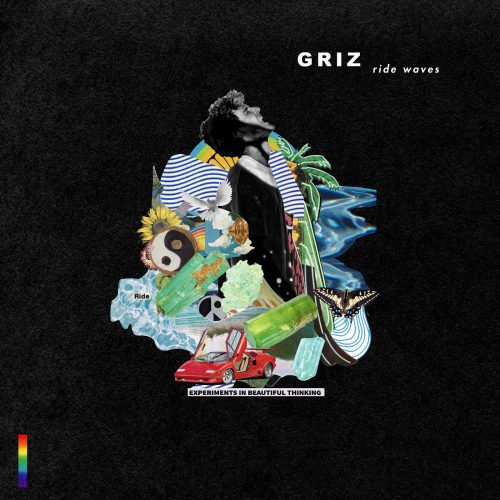 ---
GRiZ Ride Waves Tour – Season One:
March 2nd – Puntarenas Province, Costa Rica – Envision Festival
March 23rd – New Orleans, LA – Buku Music + Arts Project
March 29th – Miami, FL – Ultra Music Festival
April 5th – Sun Peaks, BC – Snowbombing Canada
May 3rd – St Augustine, FL – St Augustine Amphitheatre
May 4th  – Raleigh, NC – Red Hat Amphitheatre
May 6th – Worcester, MA – Palladium
May 8th – Albany, NY – Palace Theatre
May 9th – Buffalo, NY – Buffalo Riverworks
May 10th – Brooklyn, NY – King's Theatre
May 11th – Philadelphia, PA – Metropolitan Opera House
May 14th – Louisville, KY – Iroquois Amphitheatre
May 15th – Columbus, OH – Express Live
May 16th – St. Louis, MO – Pageant
May 17th – Minneapolis, MN – Armory
May 17th – Gulf Shores, AL – Hangout Fest
May 18th – Kansas City, MO – Crossroads
June 14th – Manchester, TN – Bonnaroo
June 23rd – Dover, DE – Firefly Music Festival
---
Follow GRiZ on Social Media:
Website | Facebook | Twitter | Instagram | SoundCloud