Keep calm and get your GRiZ on…
---
For those in the know, GRiZ is a man who needs no introduction. Hailing from Michigan, Grant Kwiecinski is a multi-instrumentalist, DJ, and producer who is currently making some of the funkiest beats in the scene. If you've seen him before, then you know that he is one of a kind. If you haven't, let me introduce you.
My favorite thing about GRiZ is his impeccable live sets. He never seems to stick to just one tempo or style. When you go and see a show you can be certain that you will hear a bit of everything: dirty trap, OG dubstep, house, tech house… basically, whatever is going through Grant's mind at that very moment. He plays with emotion, and in doing so, offers a sound that fewer and fewer DJ's and musicians are producing.
I can count on my two hands the number of DJ's I have seen in that have moved me by the passion they give their audiences, but he is one of them. Anyone can get up and play track to track, but few have the heart that Grant has!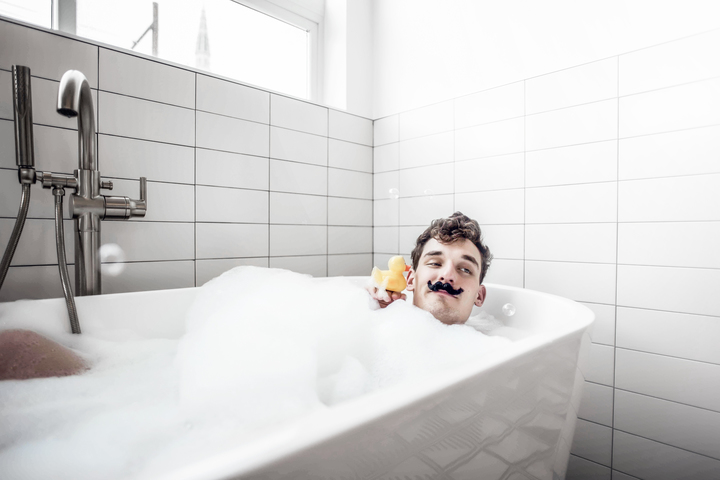 This month, GRiZ released the Good Will Continue remixes album. It was met with praise and gave the music sensation yet another well-deserved dose of recognition. This seems to be a trend: 2017 has been filled with success, and rightfully so if you ask me. He approaches his personal life, music, and self-image with a very similar discipline and love, and it shows.
Musically, GRiZ continues to ascend to greatness. He has consistently put out amazing collaborations and funky, delightful original works. For Good Will Continue, he teamed up with close to a dozen different artists from all walks of electronic music as they remixed some of our favorite songs. He's currently out on tour, too, so if you're lucky, you can catch him at his sold out Red Rocks show or at one of his other stops.
As if that weren't enough, GRiZ is a real stand-up guy, too.
Earlier this year, he published an article on HuffPost entitled "My Name is GRiZ and…". In this article, he shares with the world his journey of self-realization and self-expression, as well as a revelation:
Well, that was high school and this is now. Almost 10 years later, feeling confident, surrounded by supportive friends and family, I am traveling the world playing music, being exactly me. Who is that? My family and my friends call me Grant, others know me as GRiZ. I'm a DJ, producer, saxophonist, song writer, performer, yoga lover, weed smoker, clothing designer, record label owner, 90s music lover, a horrible, horrible singer…and I am gay.
This was a tremendous move on GRiZ's part. In a year where the United States is facing some of its worst turmoil, it was met with huge support and gave fans yet another reason to admire him. Coming out this way, bearing it all: that takes courage.
Still not convinced? Get your funk on with our Essential GRiZ playlist below!
---
Check out our Essential GRiZ Playlist on Spotify:
---
Follow GRiZ on Social Media:
Website | Facebook | Twitter | Instagram | SoundCloud