Searching for some new trance artists to take your musical experience to the next level in 2019? We've got you covered! 
---
With the trance genre flourishing across the globe, it is easy to get wrapped up in the who's who of the industry, focusing on established fan favorites as we chase the genre we love. While we all have our favorite's, every once in a while it feels good to shake things up and explore new beats from artists that may have not been on our radar.
These are the tastemakers that will bring the genre into the future, bringing new flavors of sound to the table and reinvigorating our passion for the music that hits deep into our soul. To honor the up and comers that we feel will one day headline our favorite events, we have put together a list of artists that you are not going to want to sleep on. Did we miss someone? Let us know who you have your eyes on in the comment section!
Six Trance Artists to Watch in 2019
---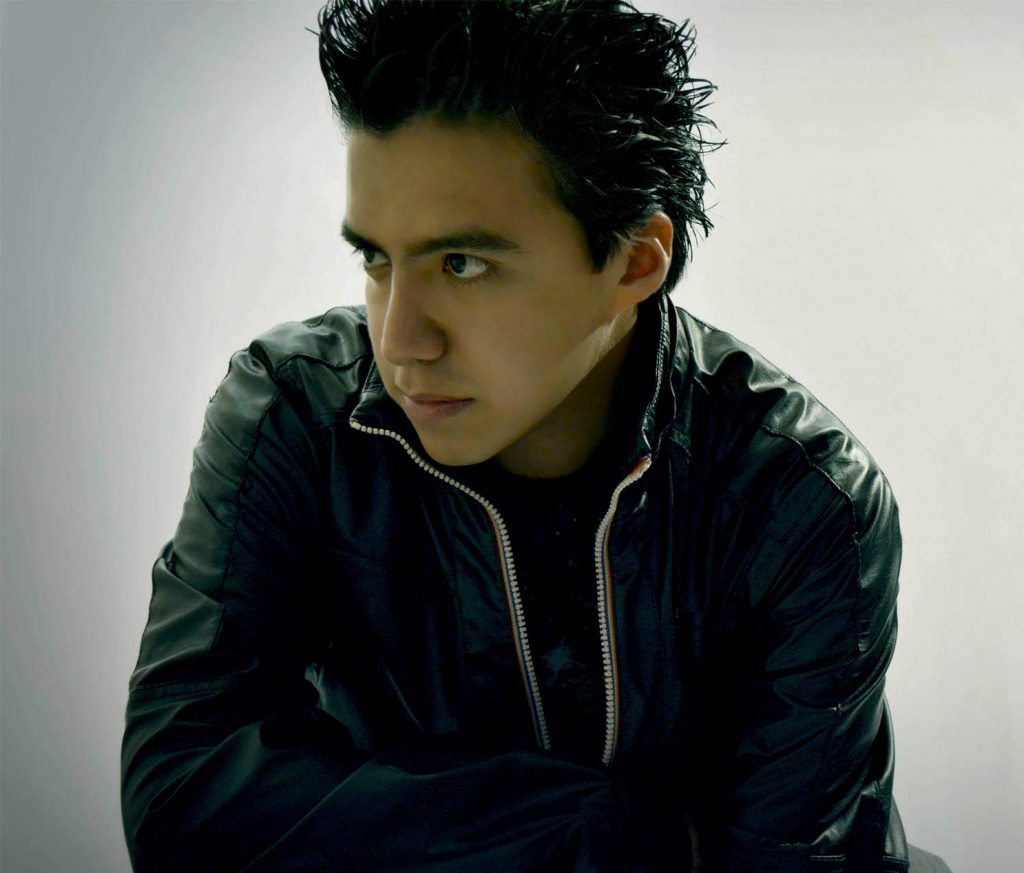 Vlind
Facebook | Twitter | SoundCloud
Vlind may not be a name too familiar for many. Producing music since the early 2010s, the Mexican trance producer Juan Francisco Rendon, aka Vlind, continues to impress. Last year saw him step up his production game yet again with major releases on labels such as Outburst, Grotesque Fusion, Aerys Records, and Pharmacy Plus. The year prior included Perfecto, Black Hole Recordings, Who's Afraid of 138?!, and more.
So why do we see Vlind taking off in 2019? To us, his productions are hitting the pulse of trance really well right now, and Vlind picked up his gig count last year. In fact, we won't be surprised to see Dreamstate tap on Vlind's talents again somewhere in the coming year as he played Dreamstate Mexico in 2017. Having rubbed shoulders with the who's who of trance's elite – Solarstone, Bryan Kearney, John Askew, Sean Tyas, and Mark Sherry to name a few – Vlind has the pedigree behind him to jump into the beyond and capture the spirit of 2019 with is blend of progressive, techno, and tech-trance styles.
---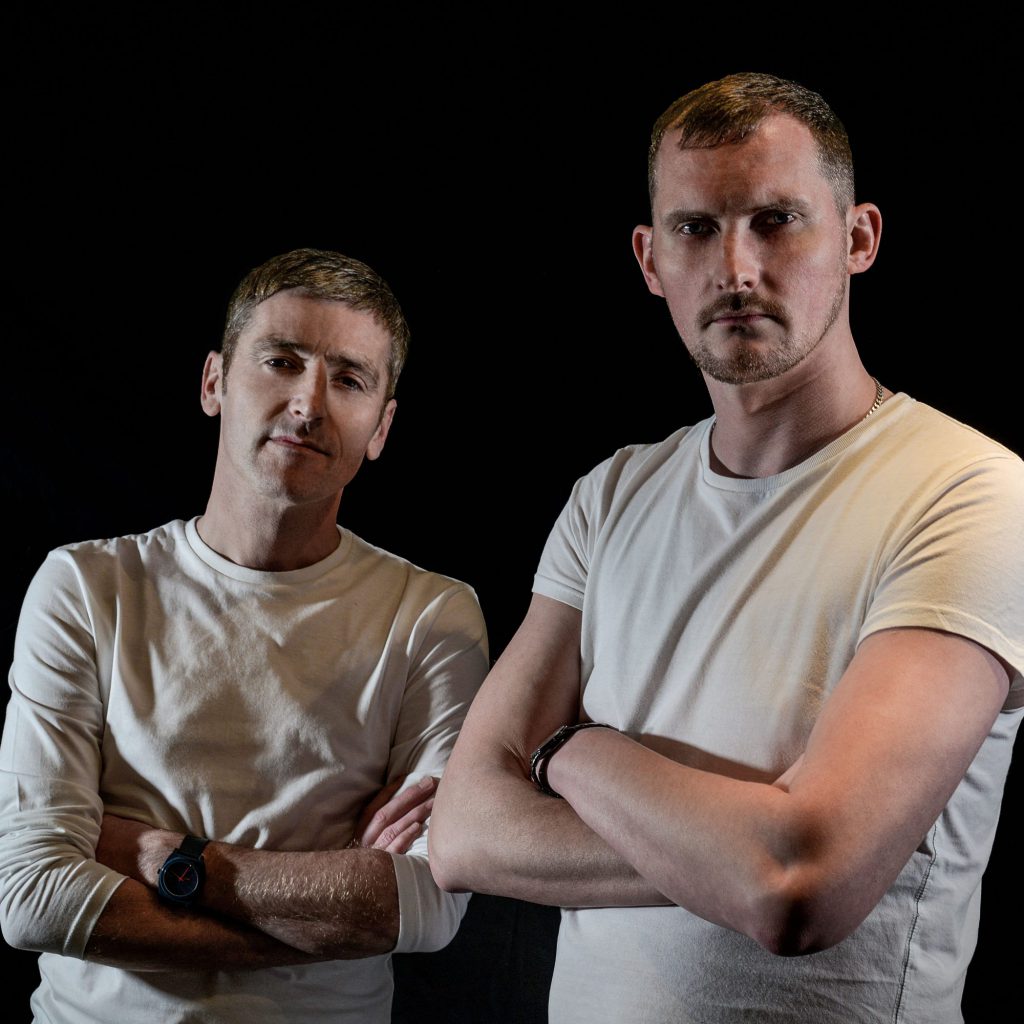 The Stupid Experts
Facebook | Twitter | SoundCloud
After a momentous year on the trance circuit – including a performance at the incredible Luminosity festival in The Netherlands – The Stupid Experts are poised to shatter the glass ceiling and rise into trance's elite. Made up of two gents from the Scottish Borders – Ally Brown and Dave Walker – who now reside in England, The Stupid Experts shook the foundations of the trance circuit with forward-thinking, deep, moody sounds that return the genre to an emotional position it lost years ago.
With releases on Pure Progressive, FSOE UV, FSOE Parallels, J00F Recordings, and Colorize, the duo's sound clearly resonates with crowds who enjoy a bit more width to their sonic journey. Characterize the tracks as something groove laden with a darker atmosphere that captivates the mind for a sonic journey and you'll find tons to love.
What could make 2019 even greater for Dave & Ally? Further catapulting their sound and style forward while sharing their hearts with the world. Whether it's a cheeky bootleg like "Beachball" or an emotional new piece like "Alaya" or "For Alice," it remains clear these two are not stupid when it comes to their musical talents.
---

Farius
Facebook | Twitter | SoundCloud
Hailing from London, Farius is a classically trained musician with a passion for delivering melodically driven progressive trance music. It all began for him in 2016 with his debut "London Sunrise". Instantly he would turn the heads of some of the biggest players in the game including Above & Beyond (he was even invited to guest mix Group Therapy 261), Armin van Buuren, Markus Schulz, Ferry Corsten, and Paul van Dyk. In 2017 Farius would continue to rise, grabbing his very first Beatport Trance Top 10 spot with "Echo Chamber" released on Zerothree, a label that continues to sign off on his present studio productions.
The last two years have been a sweeping success for this dark horse, collecting accomplishments under Anjunabeats, Armada, and Vandit, all the while showing off his versatile musical abilities behind the decks at iconic venues such as The Gallery at Ministry of Sound and Concorde 2 in Brighton. But it doesn't stop there. This past year, Farius took the job as the resident host for the bi-weekly series REALPROG Radio, using the platform to spread his beloved progressive sounds all across the globe.
With 2019 gearing up, Farius has landed some impressive live shows in Europe, the United States, and beyond, priming him to steal the hearts of trance/progressive fans and secure his spot as an artist to watch. In fact, he has already been hailed as one of the UK's most exciting progressive talents in years, delivering music that creates special shared moments on the dance floor. With sweeping melodies that sit suspended over driving basslines full of weight, Farius knows just what we need to keep our emotions locked into each and every heavenly beat.
---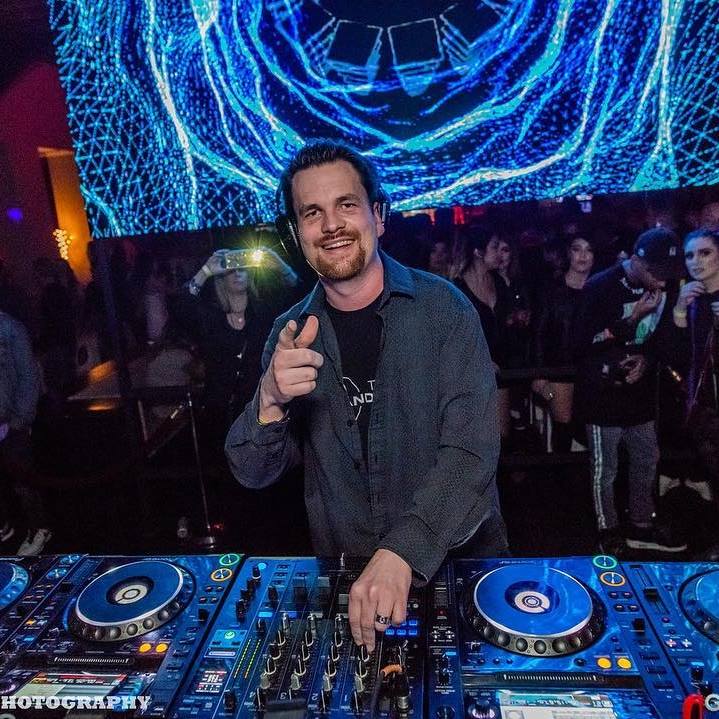 Sentinel 7
Facebook | Twitter | SoundCloud
Sentinel 7 is an American Psytrance producer from Denver, Colorado and from the looks of it, he may just be the next big act to hit the industry! Moving away from his 2015 uplifting/tech Tangle alias, the psy driven Sentinel 7 would come to fruition in 2017. Soon, he would begin to collect some massive affiliations that include United Beats Records, Dreamstate Records, Degenerate Records, Pharmacy Music, and Psytribe, all the while killing it on the production front. But what makes this artist any different from the talent currently dominating the industry? I am glad you asked!
We made this pick due to his innate ability to bond the trippy rhythm of psy with memorable stylistic detail. From the bizarre rising twist of "Clown Town" to the gritty alienistic flair of "Carbonize" to the beautiful ebb and flow of "Katana", Sentinel 7 pulls out all the stops when it comes to delivering music with a little something extra special. In a world dominated by tracks that seem to churn out from a dance music factory, you can tell that Sentinel 7 takes his time in crafting the perfect tunes to set the dance floor on fire.
Seeing him for the very first time at Dreamstate SoCal 2018, it was clear that he is truly something special. With Dreamstate adding a supreme notch on his belt of achievements, Sentinel 7 has been making his mark on some very special events across the country that include Khromata Nights, Impulse Campout, Decadence, EDC Las Vegas, and Sacred Earth Festival, just to name a recent few. So keep your ears plated firmly on this one because he is an artist that you have to see live and in action!
---
Ganesh
Facebook | Twitter | SoundCloud
Who doesn't love a great comeback story? We do, which is one reason we are diggin' Ganesh and his music. The Portland-based artist first sharpened his chops in the underground LA scene. In the late 90s and early 2000s, Ganesh was a formidable DJ, heating up the local venues with his hard sounds. He has a penchant for the harder styles and at the time dabbled in the UK hard house and Nu-NRG sounds. After years in the scene, Ganesh took some time off to focus on his family and now he has come back better than ever!
2018 was a massive year for Ganesh as he has graced the stage of multiple multi-genre and trance-focused events. We've heard him play anything from psy to hard and a bit of acid trance at massives such as EDC Las Vegas, Dreamstate SF, and Dreamstate SoCal. It is clear that he has not forgotten his root as we have seen him play at local venues such as Academy LA, Intricacy at Garage Gallery and The Underground in Seattle.
Why exactly do we think that 2019 will be his year? He's already started the year off spectacularly with a biweekly radio show called "Infectious Radio" on Ascension.FM and a spot on the lineups for Beyond Wonderland SoCal and EDC Mexico. If that wasn't enough, we are predicting that 2019 will see a resurgence in hard trance, and since Ganesh has been one of the key players in that scene over the past few years, we know he will be on top when the masses flock to that style!
---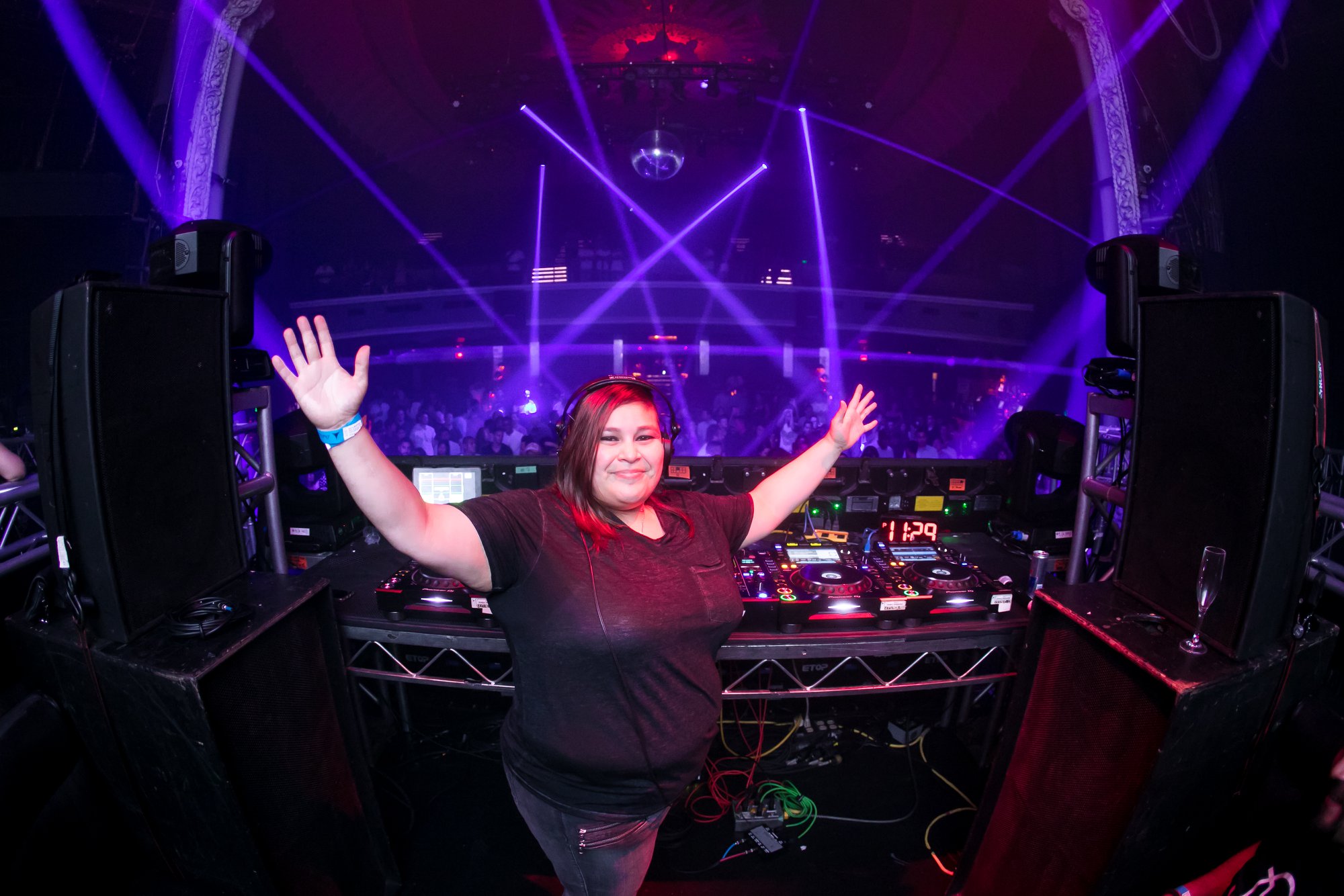 Vangar
Facebook | Twitter | SoundCloud
Vanessa "Vangar" Garcia is a mainstay in the Los Angeles scene. This classically trained artist has played at venues such as Exchange LA and graced the mainstage of Avalon Hollywood. She is also very active in the local scene with classic trance nights with Subterranean Dwellers, Framed Entertainment and more!
Vangar first explored the underground scene in 2006 and was inspired by the parallels between her classical training and electronic music. She burst onto the scene as a solo act in 2006 and the rest was history. Though she had a stint as a duo with a hardstyle artist, she has mainly remained steadfast as a solo artist with love for 140 BPM.
2019 will see the LA artist reaching new heights! Not one to wait for the lineup opportunities to come to her, she often creates her own headlining experiences through her Sensory Sessions events. After attending a few solo and collaborative Sensory Session events last year, we would definitely attend more as each one brought great energy, crowds and visuals. Similarly to Ganesh, Vangar will also be hosting a radio show as she will be bringing her, "Sensory Sessions" to Ascension.fm. This year a Sensory Sessions takeover at ExchangeLA is already planned and we can't wait to hear what other events are in store for Vangar in 2019!