With a return to Costa Rica for Bamboo Bass Festival on the horizon, Stylust sat down to chat about his latest release "WOAH!" and more!
---
Known for playing some of the most dynamic sets in the scene today, Stylust is an artist that anyone who loves bass music should be tuning into. Blending the worlds of dubstep, hip-hop, and trap to create an experience that fans simply can't get enough of at iconic festivals like Shambhala, Envision, Bamboo Bass, and more.
It isn't just Stylust's sets that have helped him stand out as an artist though, as the releases coming from his studio continue to leave a lasting impression on listeners. Whether its collaborative tracks with other artists like Minnesota and JLEON or solo releases like "Tidal Wave" or most recently "WOAH!", he is constantly pushing the boundaries of bass music.
As we quickly approach the upcoming edition of Bamboo Bass Festival as well as the release of the SATURATED WARRIORS compilation that will see his label Sleeveless Records collab with SATURATE!, we sat down with Stylust for a quality chat. Take a listen to his latest tune "WOAH!", pre-save the SATURATED WARRIORS compilation on Spotify, and read on for our conversation with him below!
Stream Stylust – WOAH! on SoundCloud:
---
Hey Stylust, thanks for taking the time to chat with us today! Let's kick things off by chatting about the upcoming compilation SATURATED WARRIORS! which sees your label Sleeveless Records combine forces with Saturate Records. What can we expect to hear on the compilation and what was the process like in selecting which artists would be featured?
Yes, Toumas (from SATURATE!) and I had been sitting on this idea for a little while so we were excited to finally be able to put it together! We basically just reached to our top guys on each of our respective label's to showcase their best stuff for this comp and shared them with each other. From there we just made sure we agreed 100% on each the tunes and I think it came out pretty epic.
Last week you dropped title track "WOAH" which is an absolute jam. What went into the production of the track and was there a difference in how you developed it compared to one of your collaborative tracks like "Burn"?
[Laughs] Cheers, it was a really fun one to make! It came pretty naturally to me and I pumped it out at my home studio in a few sessions. I did some cool new double LFO stuff going on in that saw lead which was fun to put together. The other tune "Burn" that you're referring too was a collab with Minnesota which he started solo, so a bit of a different process working off his idea, then sending session back and forth to finalize the song. I pumped "WOAH!" out in about a week specifically for this compilation, stoked on how it turned out, it goes HAM live!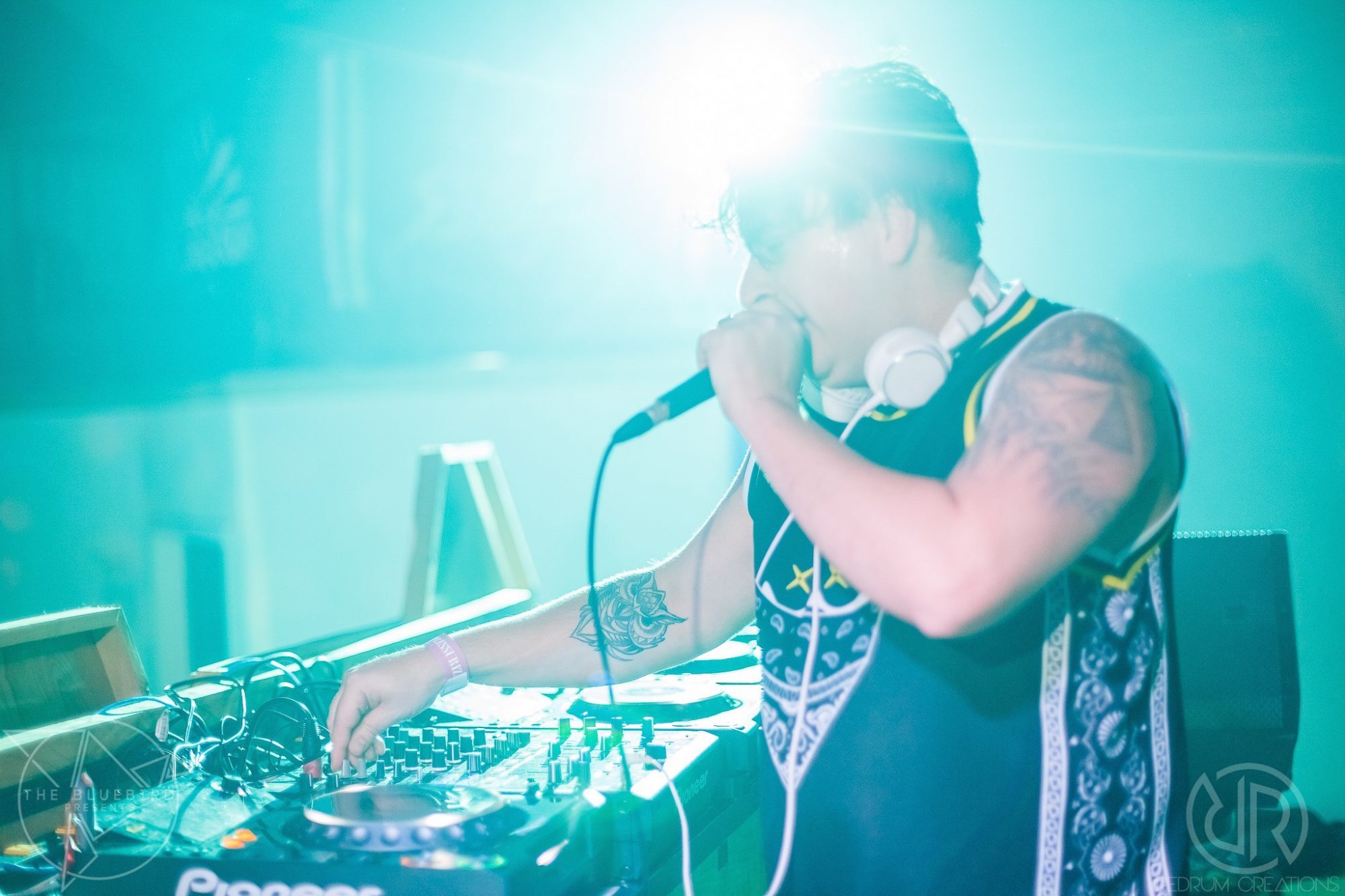 Do you ever experience any Writer's Block when sitting down in the studio and trying to produce music? How have you overcome it?
Yes, of course, every creative person experiences writer's block during their process. I deal with it best by not pressuring myself to make a certain type of song, to not risk forcing something people or myself may not connect with. I like to just make the music that comes naturally to me that day, and experiment with new ideas and sounds. Also investing in a new piece of gear for the studio, or even plugins can really help give your creative side a kick into gear.
Your sets are always so highly curated and feature a diverse range of genres and styles throughout. What's your process like in building sets and do you have a preferred way of digging for fresh tracks?
I really go with the flow up there when DJing, although leading up to the gig certain ideas of songs that would work in certain regions and time slots are constantly plaguing my mind at all times of the day, so I will make a mental note and make sure to put those certain songs in the folder for that specific set. I play a ton of my originals and my friends'/labelmates' tunes, so not a ton of crazy digging going on these days, more creating new music and picking current stuff from the label to showcase live! Most of the digging I do these days is for artists for the label really.
With your return to Costa Rica for Bamboo Bass Festival on the horizon, can you share why this festival is special to you and one reason that you feel it stands out from other festivals you've played?
It's the location really; Costa Rica is such an epic place. The beaches, food, and people just make it such an awesome place to visit and play music. It's a proper playcation! And a yearly migration for a whole bunch of friends to get together in the festival off-season and enjoy each other's time and company in a magical environment.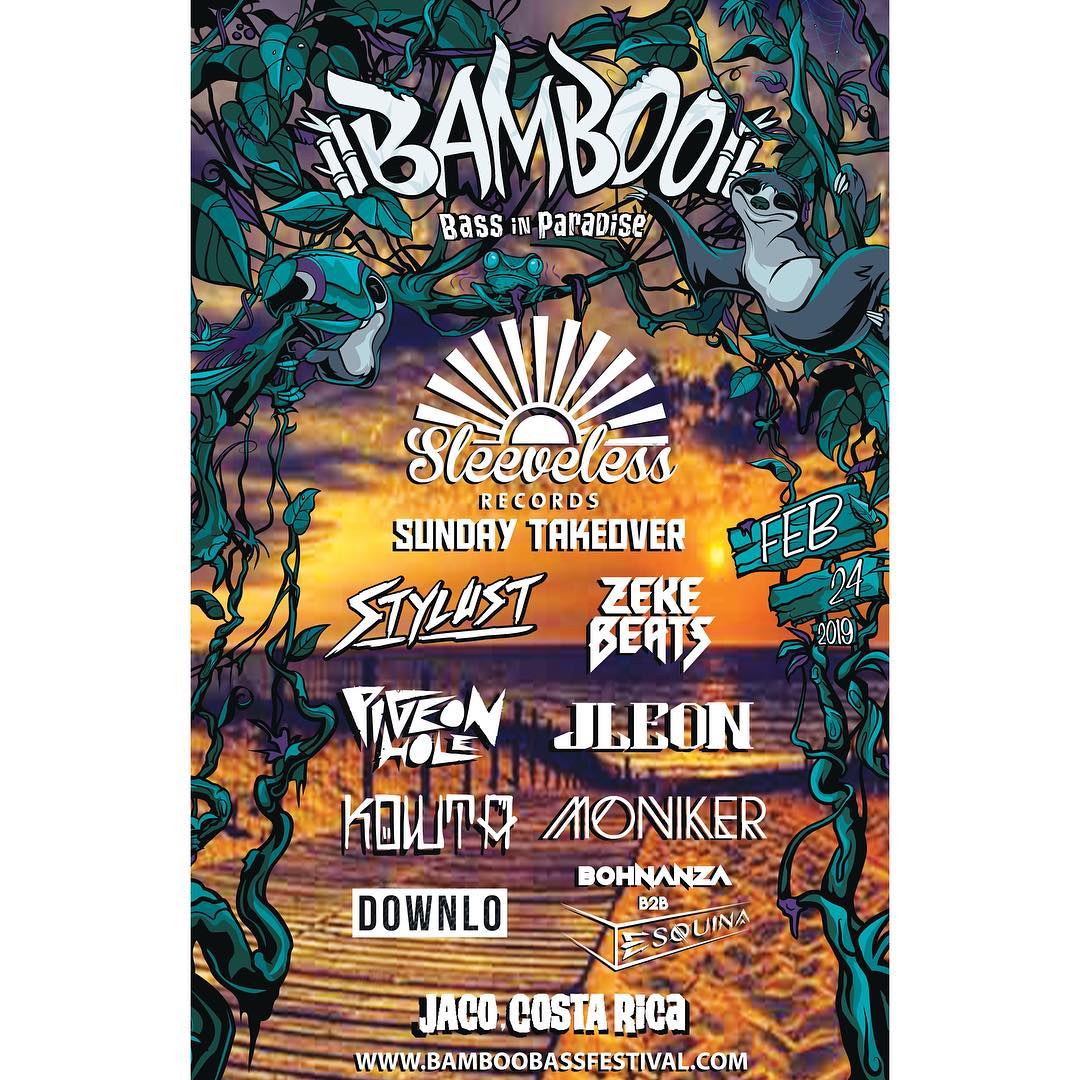 You've taken the stage at iconic festivals like Shambhala, Burning Man, Coachella, and plenty more. While each set is a special, can you share a moment that's stuck out as something truly career-defining to you as an artist?
One definite memorable set was my first Burning Man in 2012. I played an epic sunrise set (5-6am) on Sunday (burn night) at Camp Questionmark. It was so beautiful from the stage with the sun rising, heavy PK rig in the desert and so many happy faces dancing the morning away! Shout out Camp Q fam. 🙂 It was a life-changing moment for me and eventually led to me moving out to SF to be closer to the scene out there.
As an artist who has roots in turntablism, how have those skills helped give you an edge when you're behind the decks? 
Yes, it definitely makes me feel more comfortable around DJ equipment and makes me wanna use it to the fullest potential rather than just the easiest delivery system. I'm in the process of learning how to transfer more of my turntablism stuff to CDJ's right now, which has been tricky but a lot of fun using new tools and making creative sets.
Aside from your own work as an artist you're also the head of Sleeveless Records, what are some of the things that you're looking for in artists who are submitting demos?
Great music, humble personality and to be able to generate a bit of buzz on their own is very helpful.
What was the best piece of advice you were given when first beginning your career that you can impart on other aspiring artists in the scene?
Probably just to find your own lane, and try not to compare yourself to others as much as possible. Also to work really hard by yourself with no other motivation than to make your best music and push your brand forward.
Finally, who are three artists that you listen to that might surprise your fans and what made you fall in love with their music? 
Tame Impala – just fell in love with the Currents album really
Paul Simon – he's just the best
All my friends who make amazing music in any genre! Keep it up. 🙂
Also, you can check out my "Stylust Weekly" playlist on Spotify to see what I'm jamming to at any time!
---
Connect with Stylust on Social Media:
Website | Facebook | Twitter | Instagram | SoundCloud