IVORY and Samplifire release heavy-hitter "Game Over" in anticipation of Termination EP! 
---
When angry bass heavyweights IVORY and Samplifire come out with releases of their own, they're bound to get your attention – and deservingly so. As if solo releases from these two artists weren't enough, now they have joined forces on upcoming EP, Termination, which will be out on Never Say Die on January 18. Ahead of the release, we're proud to premiere their first track off the EP, "Game Over"!
Featuring the head-splitting tenacity of Samplifire and massive wallops of IVORY, "Game Over" kicks off Termination's delectably gross tracklisting with an ominous intro and a rapid-fire of splintering bass chops. If you were looking for some heavy dubstep to start out your 2019, look no further than this hot new release.
"To me, Game Over is an attempt at creating the perfect club breaker – a track that would make people go nuts when played to both small crowds and big ones. It's high energy driven, screechy, loud and represents our particular taste for heavy bass music!"

– Samplifire
Stream or download "Game Over" on your favorite platform and read on for more about IVORY and Samplifire!
Listen to IVORY & Samplifire – Game Over on SoundCloud:
---
Parisian artist IVORY is undoubtedly bringing some of the heaviest, nastiest dubstep to the table in 2019.
Having received support from bass heavyweights Spag Heddy, Subtronics, and many others, IVORY is quite possibly one of the most underrated dubstep producers around. His massive tunes "Next Level" and "Wizuo" ("Yasuo" remix) have been rinsed in bass sets around the country – in fact, I can't count how many times I heard "Next Level" over the course of Lost Lands 2018, but I was ecstatic every time. I can't wait to hear more from IVORY in 2019!
There must be something in the water in France that's breeding all these legendary bass producers because Samplifire is just another example of the country putting out some unreal dubstep.
With releases on Disciple and Never Say Die, Samplifire has proven time and time again he is a force to be reckoned with. The producer has worked closely alongside Svdden Death, MVRDA, Wooli, and several others, but has been churning out insanely stacked EPs for a while. His latest EP Mancubus, released on Never Say Die: Black Label, is comprised of four dark and twisted tracks with next-level sound design, securing Samplifire as one of the most remarkable names in bass of 2018.
Related: Like "Game Over"? Check out our interview with Samplifire!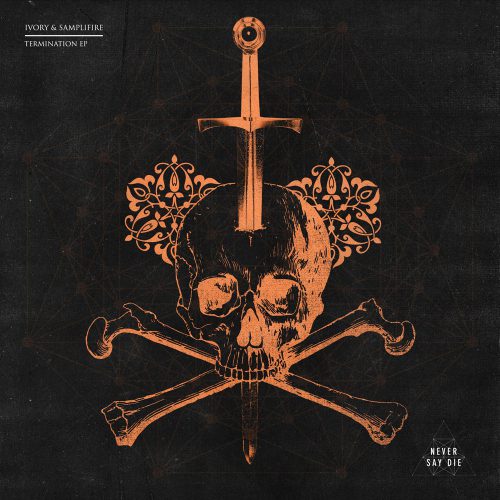 ---
Connect with IVORY on Social Media:
Facebook | Twitter | Instagram | SoundCloud
Connect with Samplifire on Social Media:
Facebook | Twitter | Instagram | SoundCloud