Bamboo Bass Festival was a viciously exhilarating bass music odyssey that destroyed my body and revived my soul.
---
There are not enough words to describe how much I enjoyed Bamboo Bass Festival. It was a jam-packed jungle adventure that saturated every part of my being to the fullest. It was essentially a Canadian festival set in the most gorgeous location imaginable.
One that was entirely devoted to the music. It featured everything on the bass music spectrum, alongside talented acrobats, painters and performers. And was produced by and overrun with Canadians. Thus, Bamboo Bass really felt like home.
Bamboo Bass Festival felt less like a festival, and more like a renegade party in the jungle.
It was in the middle of a densely foliaged ropes course, and was very tiny, accommodating around 1,500 people. Yet, it had everything a festival could need, including a fully loaded bar with irresistible canned mixed drinks and two local food vendors serving all manner of delicious, reviving eats.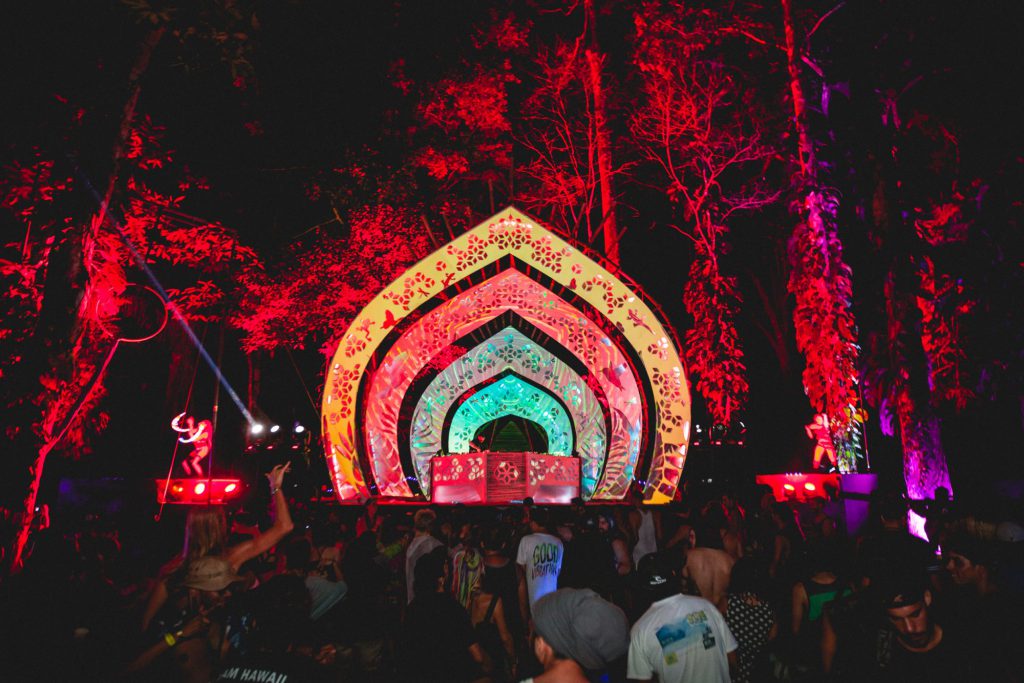 There was also a bottomless supply of accessible water available in conveniently placed locations with disposable cups, plenty of separated trash cans to minimize waste, and a numerous amount of baños (which ended up being the one and only issue due to an unfortunate misunderstanding).
Bamboo Bass also works with Karmik, a Victoria-based harm reduction organization that offers help to anyone in need of assistance or just a friendly place to hang out. Having a harm reduction presence is yet another key mark of a good festival.
Though the event was small, it was extremely well produced, and of course saturated with unparalleled sound from PK.
The music was split into two beautifully designed stages, La Selva y La Brisa. The Jungle and The Breeze. Both stages were adorned with intricately carved bamboo facades, embellished with stunning projection-mapped visuals. The stages were placed in the only two open clearings, surrounded by gigantic tropical foliage and countless exotic trees, all bathed in brilliant multicolored lighting.
There was undoubtedly a ton of care and effort put into this festival, yet it wasn't trying to be anything other than what it was. It was authentic and unapologetically raw. A place to just be. This is the vibe I so deeply appreciate at Canadian festivals like Shambhala, Bass Coast, Motion Notion, the list goes on. There is little pretext of what 'should' be. The music, the setting, and the people all generate one pure, cohesive energy.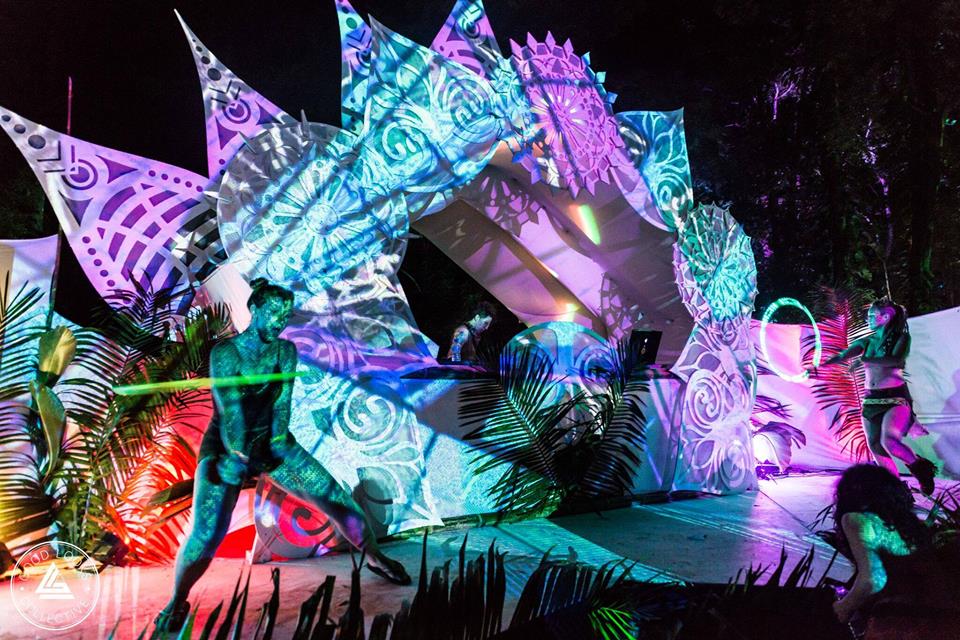 In just three years, Bamboo Bass has surpassed many festivals well beyond its age.
Its focus is on the music and the involvement of the local community, as well as bass artists from all around the world.
Bamboo Bass was originally created by Jordy Grant, one heavily involved with PK Sound in Calgary. Once he was able to get a PK rig down to Costa Rica, Bamboo had its premium supply of bass. Stylust Beats was booked in its first year, at its original location at a resort in Jacó, then decided to become involved with help from his band of Sleeveless Warriors. Since then, it's been growing immensely with each passing year, with no signs of slowing.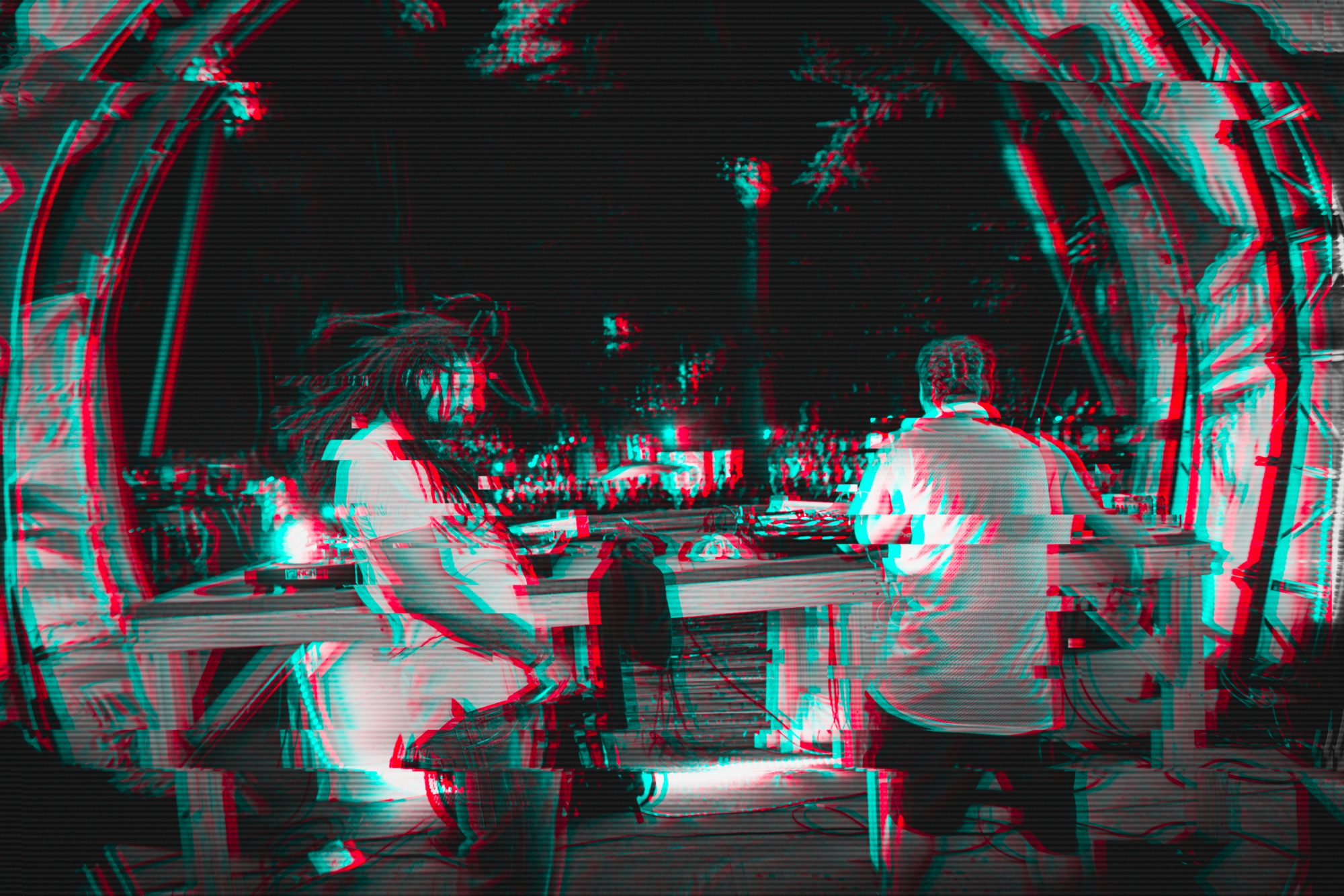 The lineup, curated by Stylust himself, was lit beyond comprehension with everything on the bass music spectrum expertly represented.
As one whose soul is most nourished by music and movement, this event stimulated me to my core. There was sincerely never a stale moment. The energy at each stage was incessantly electric. I wish I could shout out to every artist I caught, but with the festival being so small I was easily able to experience a solid majority of them.
The music was thoroughly exhilarating, consistently throughout the entire weekend. On the first night, La Brisa featured a ton of upbeat house, and even more bassy funk. It became the jungly counterpart to Shambhala's Fractal Forest. A Fractal Rainforest…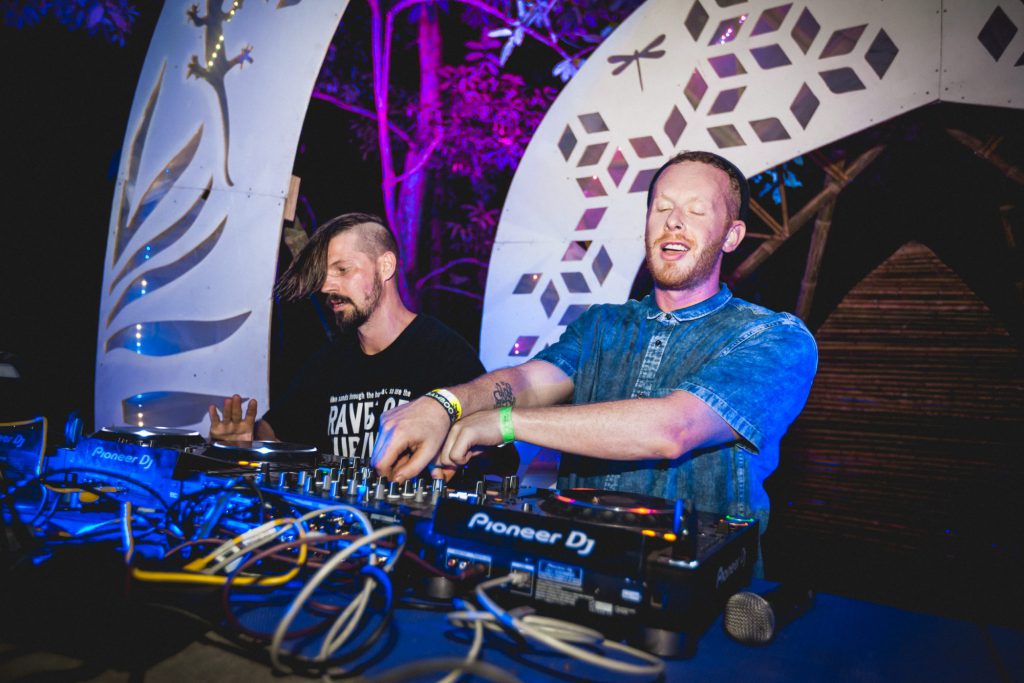 Literally all of the artists I was most looking forward to were memorable (and then some).
Funka, a local tico artist from San Jose, spun the dankest funk music I've heard since Stickybuds and Slynk, (who also tore the nonexistent roof off). He was one of the best, unexpected highlights of the weekend. Then there's Slynk, who of course continues to be one of my favorites at every event I catch him. This funky, bassy, and nostalgic was no different.
Psy Fi, however, was the artist I'd most wanted to catch at this event. His intricate production style is similarly intelligent and intergalactic to Au5, one of my all-time favorites. His whimsical originals brought me to that otherworldly headspace, in an already enchanting setting, laying on the rhythmic bass feels.
Pineo & Loeb are a duo from Halifax that I'd known through their collab with Stylust Beats on their still-unreleased, heavy-feels track "Bump in the Road", otherwise known as "Big City Life Part Two". Their set at Bamboo Bass, however, was one of the most original, and relentlessly upbeat performances of the weekend. An endless barrage of funky, deep house remixes and classic hits. Turning otherwise cliche songs into a deeply epic and unforgettable mishmash of sensuous noise.
Pigeon Hole is a duo I caught recently in Vancouver on Stylust Beats' Batshit Crazy Tour, and another I was really looking forward to. As expected, they dropped a merciless arrange of complete gnarly filth, with energy unlike any other artist of the weekend. They were both absolutely raging, jumping around, pumping up the crowd, and all the while rapping live to several of their killer tracks.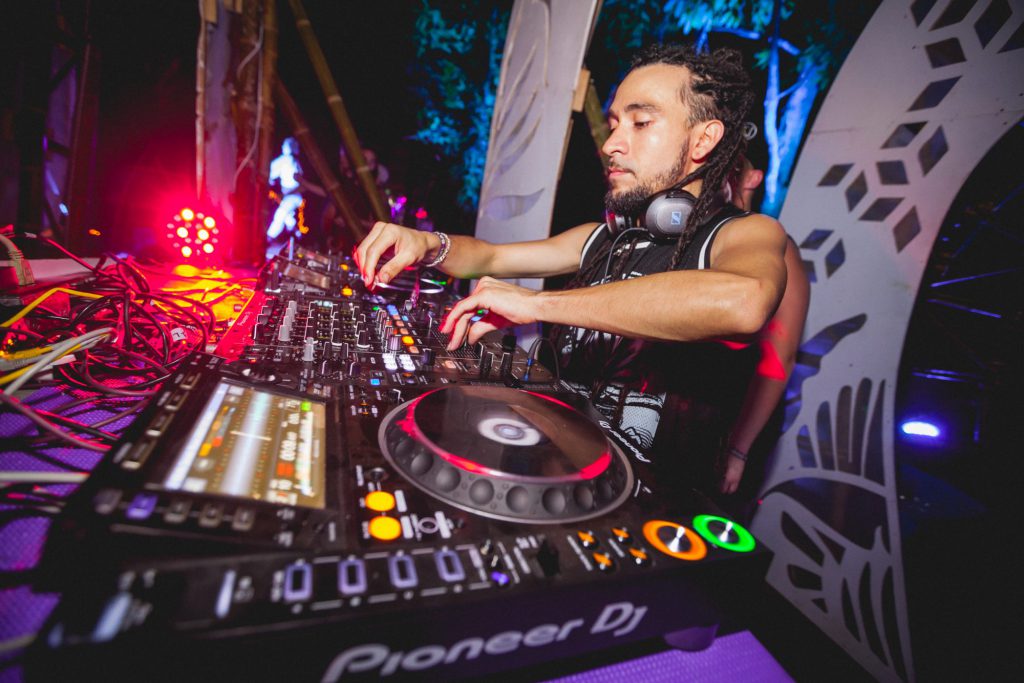 JLEON and Kowta know how to throw down, and I legit can't wait to catch them again in the future.
After interviewing JLEON back in September, then reviewing several of his tracks as well as his insane Nerve Damage EP, I was incredibly looking forward to finally catching him live. He and Kowta, another bass favorite, absolutely mashed the brains of us unsuspecting jungle scabs. I couldn't have been more excited for this performance, and it was so much more than I'd hoped it would be.
I absolutely cannot go without mentioning Esseks, who completely effed me up (in the best way). This set… I was completely consumed by for the duration, deeply enveloped in the gnar. I finally resurfaced for air, after who knows how long, significantly more moist and dusty than when I'd started. His set is one that will be burned into my memory for a long while.
I also can't leave out JVMPKICKS, Stylust Beats and Shinji's still-infant G-house project. They rocked the decks during their first Bamboo Bass set, in another weekend highlight that I'm eagerly anticipating more of.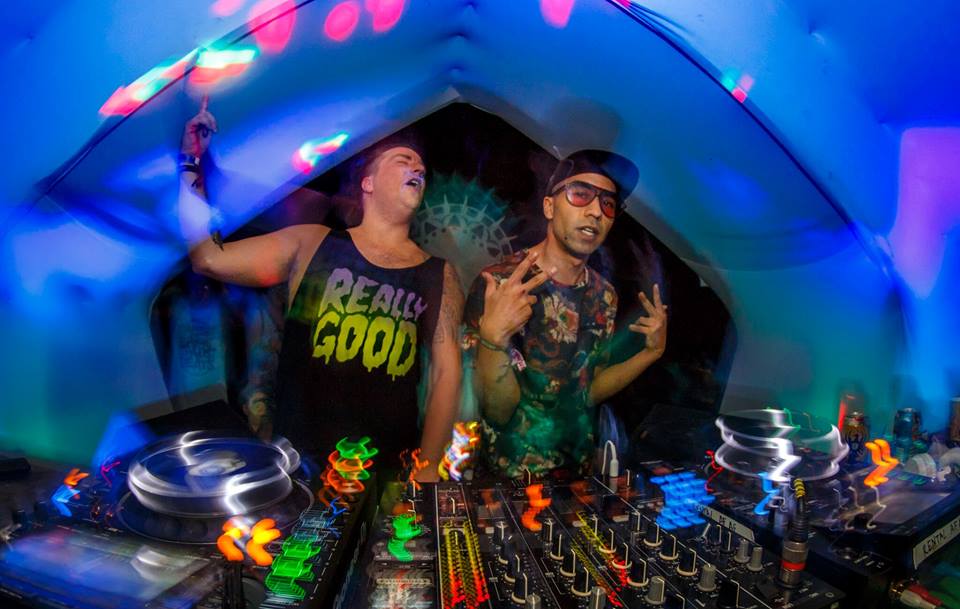 Yet, with all of the skull-splintering music at this event, I still didn't rage harder than to Stylust Beats himself.
Like many of his other festivals performances, Stylust's Bamboo set brought me to a completely primal place. One where all sense of consciousness was completely obscured in the corrosive, wholly captivating bass. It was here I reached the intersection between catharsis and capitulation. The feeling that I live for.
Each morning, after the music sadly ended around 5am, we'd drag our tattered bodies back to Jacó where we, and most other Bamboo-goers, were staying.
Bamboo Bass had a very tiny campground, but I was personally quite grateful to be staying in town about a five-minute drive from the festival.
Not only was I always heavily anticipating my next shower, but Jacó also had tons of restaurants, cafes, bars, gift shops, nightclubs and anything else one would want to keep busy, day or night.
The hostel Room2Board, where our friends were staying, was loaded with Bamboo Bass artists, volunteers, and attendees. It was an incredibly convenient space to meet new people, enjoy a cool drink at the bar, lounge by the pool, or walk less than a minute to the scenic, sandy beach.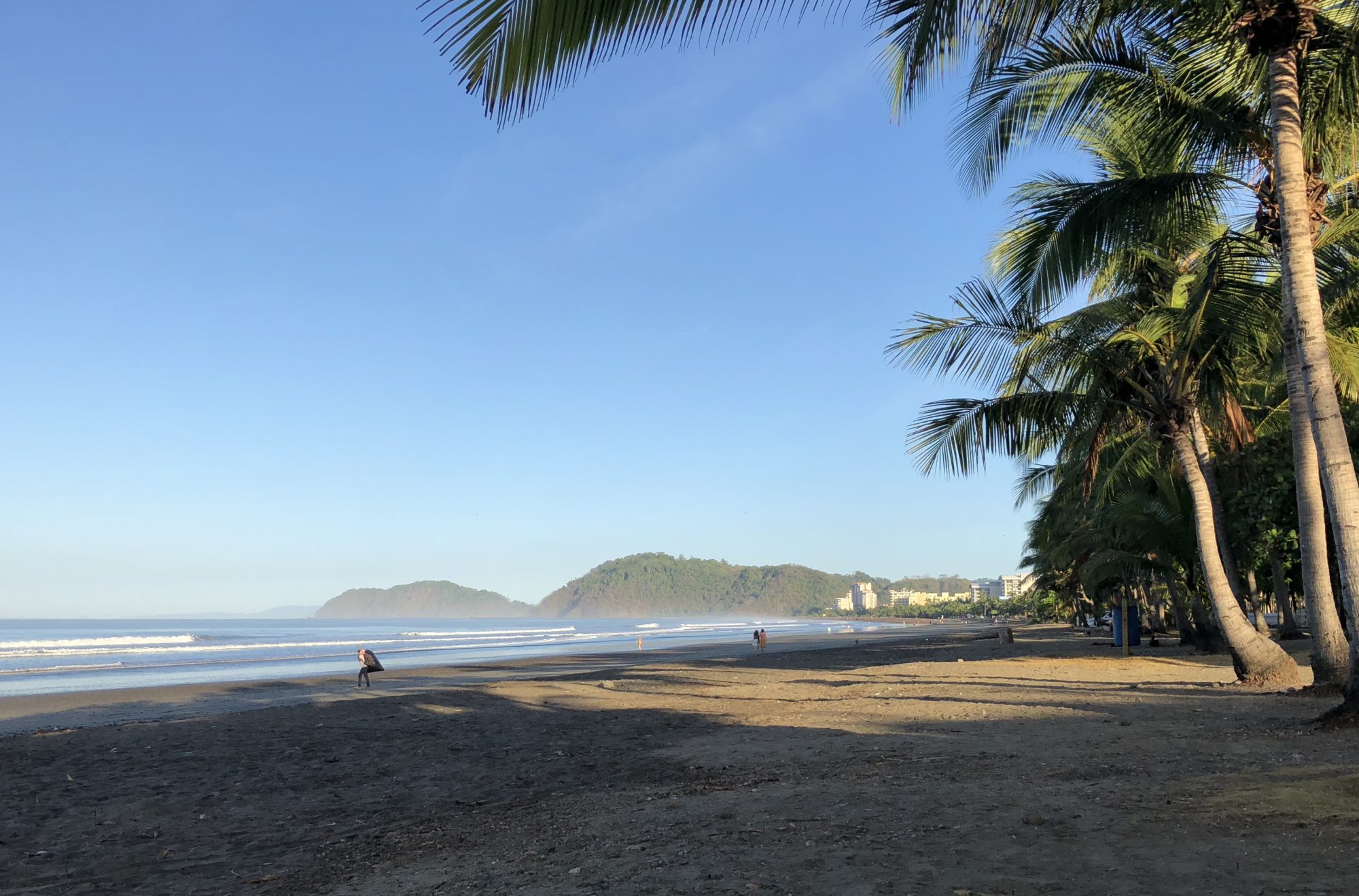 There are many highlights from Jacó that I will fondly remember.
Among them was Cafe Luna, a roof-top, open-air restaurant that served food during the day, and became a live DJ music bar at night. Marea Alta, a 24-hour restaurant at the very end of Jacó's main strip, saved our lives on more than one occasion. It was often the only place serving food when we were coming back from the festival early in the morning. I appreciated their delicious meals and quick service so much that my friends and I even went back there upon our return to Jacó from Envision Festival, a week after Bamboo Bass had ended.
As a very touristy location, most places we visited in Jacó had someone who, at the very least, spoke broken English. Those who might be dissuaded by the language barrier would have little issue. However, it's obviously still a great idea to learn at least some useful words and phrases before traveling abroad.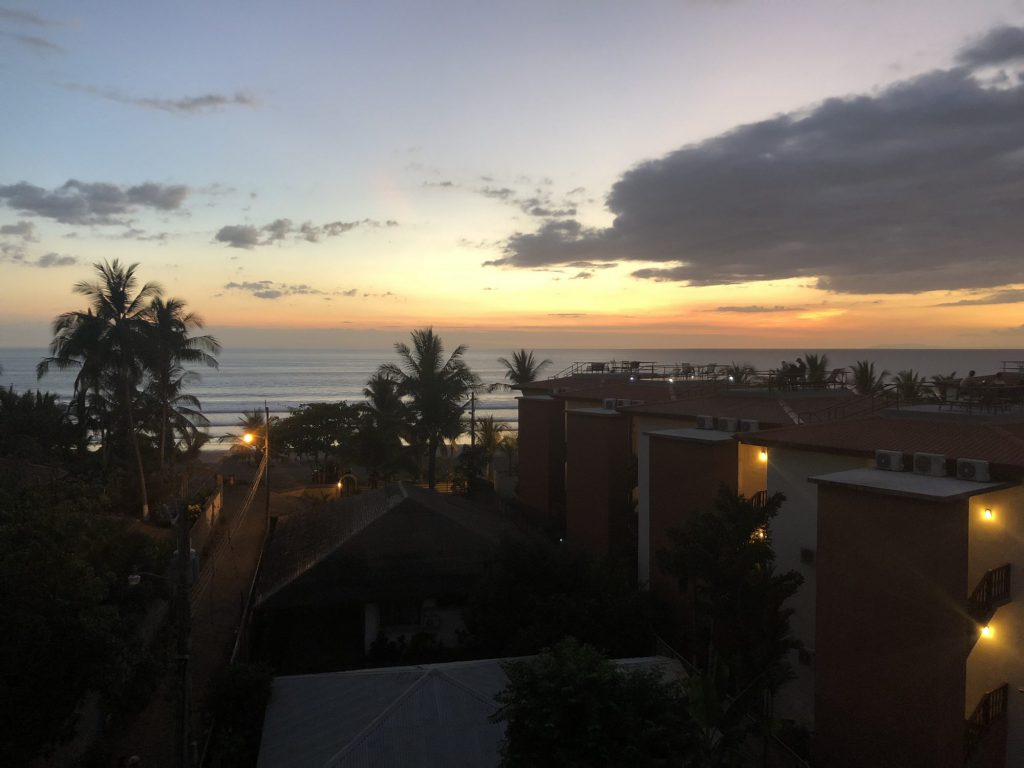 This was my first international festival, aside from Canada of course, and being immersed in a different cultural setting drove everything ever deeper.
Yet, even though I was in a different country, I was still so close to home. Literally, the first person I met in Costa Rica was a guy who lives just blocks from my home in Seattle. There were so many old friends and new connections from back home.
Bamboo Bass was one of those festivals that generated such synchronicities. This, and so much more, made it unquestionably worth the journey down to Costa Rica. Indeed, Costa Rica was one of its best qualities. And aside from the breathtaking tropical location, the festival itself was unbelievable beyond words. Rarely do I feel so deeply connected to a space like this one in every possible way.
I left feeling so much fuller than when I'd arrived. Revitalized, yet utterly exhausted. I literally couldn't have hoped for more.
---
Follow Bamboo Bass Festival on Social Media: