BloodThinnerz and Trilla bring the heat with "Pick It Up" from the upcoming Gravedigger EP!
---
2018 was a good year for all things bass. With a flurry of dubstep, riddim, and freeform bass EPs and albums, festivals, and curated events, bass music thrived last year. Now, only five days into the new year, bass music continues to flourish with the release of "Pick It Up" by BloodThinnerz and Trilla. Born and raised in Los Angeles, the heavy bass duo consists of members Ernest Melendez and Kevin Freire, who have been producing since 2011. Eight years later, the pair gear up for the release of Gravedigger, a four-track EP with as much animosity and slaughterous energy as the boys' name emulates.
Ernest and Kevin both have a musical background in metal, which came to their advantage when they made the transition into dubstep and riddim. Since their beginning, BloodThinnerz has become a name highly regarded across the bass realm, and "Pick It Up" proves why. On January 7, the entire Gravedigger EP will be released, but you can listen to "Corpse Collector" and title track "Gravedigger" out now on SoundCloud. Stream "Pick It Up" on your favorite platform and read on for an in-depth track review!
Related: Like Never Say Die? Check out our review of Tisoki's Everybody Dies EP!
Listen to BloodThinnerz & Trilla – Pick It Up on SoundCloud:
---
"Pick It Up" begins with bubbly jolted chords and resounding bass.
The intro's soundscape distorts before coming to a menacing pause of brief silence. A singular beep sounds before a disgruntled voice says "We are under attack," and the tune falls into a wild swell of energetic bass warbles and hard-hitting claps. The second half of the track picks up in energy and snatches your breath away with each gargled churn of heavy bass.
The track is a refreshing take from a majority of the similar-sounding quarter note dubstep of 2018, making "Pick It Up" the perfect start to a new year of new tunes. Stay tuned for the full release of BloodThinnerz' Gravedigger EP!
What did you think of "Pick It Up"? Leave us a comment!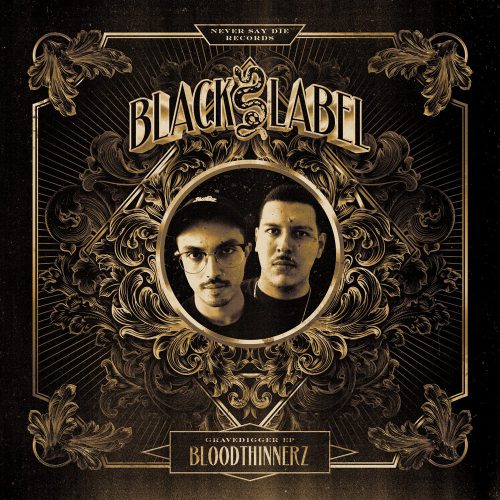 ---
Connect with BloodThinnerz on Social Media:
Facebook | Twitter | Instagram | SoundCloud