Welcome to The Landing, EDM Identity's weekly post highlighting fresh tracks you may have missed!
---
In each edition of The Landing, we intend to highlight some tracks that have landed in our inbox each week that you may have missed, or perhaps shine a light on new music for you to fall in love with.
This week's edition of The Landing features fresh tracks from Gai Barone, J. Worra, We Rose, Jaded, and more!
The Landing || Volume 100
---

Hal Stucker's "Celeste" shines with dark beauty in Gai Barone remix.
When you open the doors to a new year, you do it with style. When Pure Progressive opens the new year, they choose to bring the depth. Newly released as a single from Hal Stucker, "Celeste" offers the wonderful beauty of progressive house/trance.
The shining jewel, though, is Gai Barone's stunning remix of the original. Dark but not depressing in any way, the remix offers succinctly sliced instrumentation that is as vast as it is deep. Gai Barone's remix shines light on how music extends the boundaries of the common to bring something greater to the fans. – MyStro
Download or stream "Celeste" on the platform of your choice!

---

Seven Lions teams up with Wooli and Trivecta to bring us "Island".
Seven Lions is a master of blending the various sound elements from different genre making him, perhaps, the perfect artist to collaborate with. "Island" features beautiful vocals by Nevve and perfectly integrates the style from both Wooli and Trivecta.
"Island", an amazing blend of Seven Lions's signature sound, Nevve's vocal stylings, six-string-driven melodies from Trivecta, and a dash of riddim provided by Wooli, is a masterpiece woven together by these three distinctive producers. "Island" is already on my list of favorite tracks for 2019 and the perfect way to get the New Year started! – Bill
Stream "Island" on Spotify or YouTube.
---
J. Worra keeps it "Tight" with her remix of Kaskade's club banger.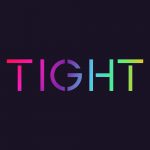 Back in October of 2018, Kaskade thrilled his fans when he delivered the house vibes on "Tight" featuring Madge. Fast forward to the present and J. Worra has taken on the task of reworking the track, pulling back on some of the crunchier elements but adding some extra funky flavor to get the bodies sweating on the dance floor! Fueled by energy-spiking brass detail, our princess of house finds room to inject her own personality all the while paying brilliant homage to the vocal-driven original, making "Tight" pop in a fresh and fantastic way.
There is no question that J. Worra is a DJ/producer on the fast track to superstardom. Thrilling the masses at events like Dirtybird Campout West and Lightning in a Bottle in addition to serving up the party pumping tunes with tracks like "YTO", and "Modern Medicine", we see some vibrant signals of great things to come. If she keeps dishing out work like she has on Kaskade's "Tight", then there is truly no stopping this house music maven! – Maria
Stream "Tight" on YouTube!
---
Emerging future bass duo We Rose delivers a masterful remix of San Holo's "Fly".
Emerging duo We Rose has started 2019 off on the right foot with their latest remix of "Fly" by San Holo. This remix is only their second release ever, yet shows real potential for the virtually unknown producers. Recently, I have completely lost interest in the future bass scene, as seemingly every track that comes out is a carbon copy of the one before that. Until now.
We Rose has flipped the original into a certified banger as the duo holds onto the central vocal chop while laying it over a reworked bass synth and monstrous drop, all while staying true to the original and doing San Holo's anthem the justice it deserves. As festival season draws closer, it is very likely that we hear this one played from coast to coast.  – Logan
Download or stream "Fly" on SoundCloud.
---
Put some bounce in your weekend with Jaded's remix of "Sunday Morning"!
Matoma has always been known to produce feel-good tracks, and "Sunday Morning" is no different–but now we have some high-energy remixes to enjoy. There are few times when the remix of a song does the original justice, and Jaded's rework does just that. From the start, you hear familiar electro sounds paying homage to Matoma's original production; however, when the drop hits, you can feel Jaded's energy and stamp of creativity on it.
Josie Dunne's raspy vocals give the chorus an injection of power and housey chords get your legs shaking until your whole body involuntarily commits to the jam. I have always had a soft spot for poppy vocals, but the accompanying beat makes this remix go hard. Even if you aren't a fan of pop vocals, I can guarantee this track will get you moving and have you diving through Jaded's other productions.
Stream "Sunday Morning" (Jaded Remix) on Spotify!
---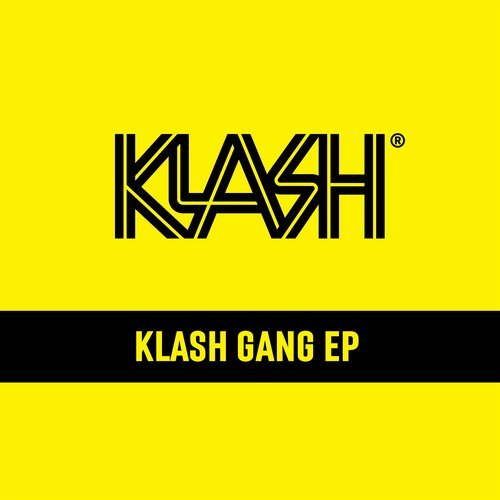 "Never Come Down" from Jay Dunham melds G-House and Bass House with dark, gritty overtones.
"Angry" house, as Jay Dunham coins it, shares many elements with dark house: dark, almost foreboding rhythms and sounds that lead to a subtle, creeping build up. "Never Come Down", the final single on the new Klash Gang EP, is a perfect example of this. Rap vocals characteristic of G-House finish the formula, creating an atmosphere reminiscent of a dark alley, filled with bass. Then subtle, creeping build-ups and breakdowns comprise the remainder of this deep bass/dark house track. This release from Klash Records is certainly worth a listen.
Dunham has been making music since age 10, starting out in a band before he started producing electronic music in 2016. He has performed festivals such as Rising Moon Festival and Kinetik Indoor Festival. Take a listen to his latest, and keep an eye on Jay Dunham in the months to come!
Listen to "Never Come Down" on Spotify or SoundCloud. – Darris
---

Oolacile, Ubur, and Svdden Death bring the sauce on their mega-collab titled "Savceboys".
It's always important to start the new year off on a good note, especially considering during the holiday season there's a lull in new music being put out. For three of dubstep's up-and-coming artists, they hit the ground running with their new track "Savceboys".
Oolacile, Ubur, and Svdden Death have all made names for themselves individually throughout 2018. Now on "Savceboys", they combine their insane dubstep talents into one track that's hilarious in the concept with a nasty drop! It's a great way for bassheads to start off the year. – James
Stream "Savceboys" on Spotify!