Industry members gathered in Las Vegas earlier this month for the XLIVE Conference to learn from the leaders and receive some welcome insight into the inner workings and future of live events!
---
From eSports to cannabis, the many corners of the live event industry were explored in detail at this years XLIVE Conference in Las Vegas. With four days of panels, workshops, and networking opportunities, XLIVE brought in some extremely talented people from the many sides of live events to discuss their trials, errors, and successes so that we may all collectively learn and grow to reach new heights in the industry.
One of the biggest things that XLIVE set out to focus on this year was the future of the live event space and how event promoters can maximize the experiences on site to leave a lasting impression. Frequently discussed topics included brand activations, the current state of cannabis and its future at events, the rapid growth of eSports, and the increased use of new advancements in technology like AI, AR, and VR in the live event space.
XLIVE also brought along their fair share of keynote speakers who added their own insight to the conference.
Major names in the industry like Live Nation Japan's President John Boyle, MAC Presents' CEO Marcie Allen, and MGM's President of Entertainment George Kliavkoff all shared stories from their past ventures and kept those in attendance up to date on what was to come from their brands. Another keynote that stuck out featured UTA's eSports Agent Mike Lee and PLAY Festival's co-founder Paul Campbell who discussed their partnership and what was to come from the new festival that is set to debut in 2019.
While the panels at the XLIVE Conference touched on an array of topics, there was a heavy focus on brands/marketing, eSports, and event-driven data.
With a few rooms for smaller panels, a larger room for keynote speakers, and a spacious expo hall to check out various brands showing off their latest tech or concepts, XLIVE offered many options for attendees to curate their experience at the conference to their liking. While every panel was interesting in its own right, some of our favorites to sit in on centered around the topics of Festival Cancellations, Strategic Partnerships for Live Events, and Reimagining the Fan Experience.
Some of the smaller rooms did get a bit packed at times for hot topics like the Brands, Media, and Activations Lab, which left many attendees standing in the back to check out the panel. Maybe taking a tally of general interest pre-event and basing room size off of that estimation would help alleviate that next year.
At times there did seem to be a few panels that were fairly similar or repetitive in nature which could have been blended together with others or cut outright. In future editions, we would love to see an increase in panels that highlight controversial topics and promote discussion as well.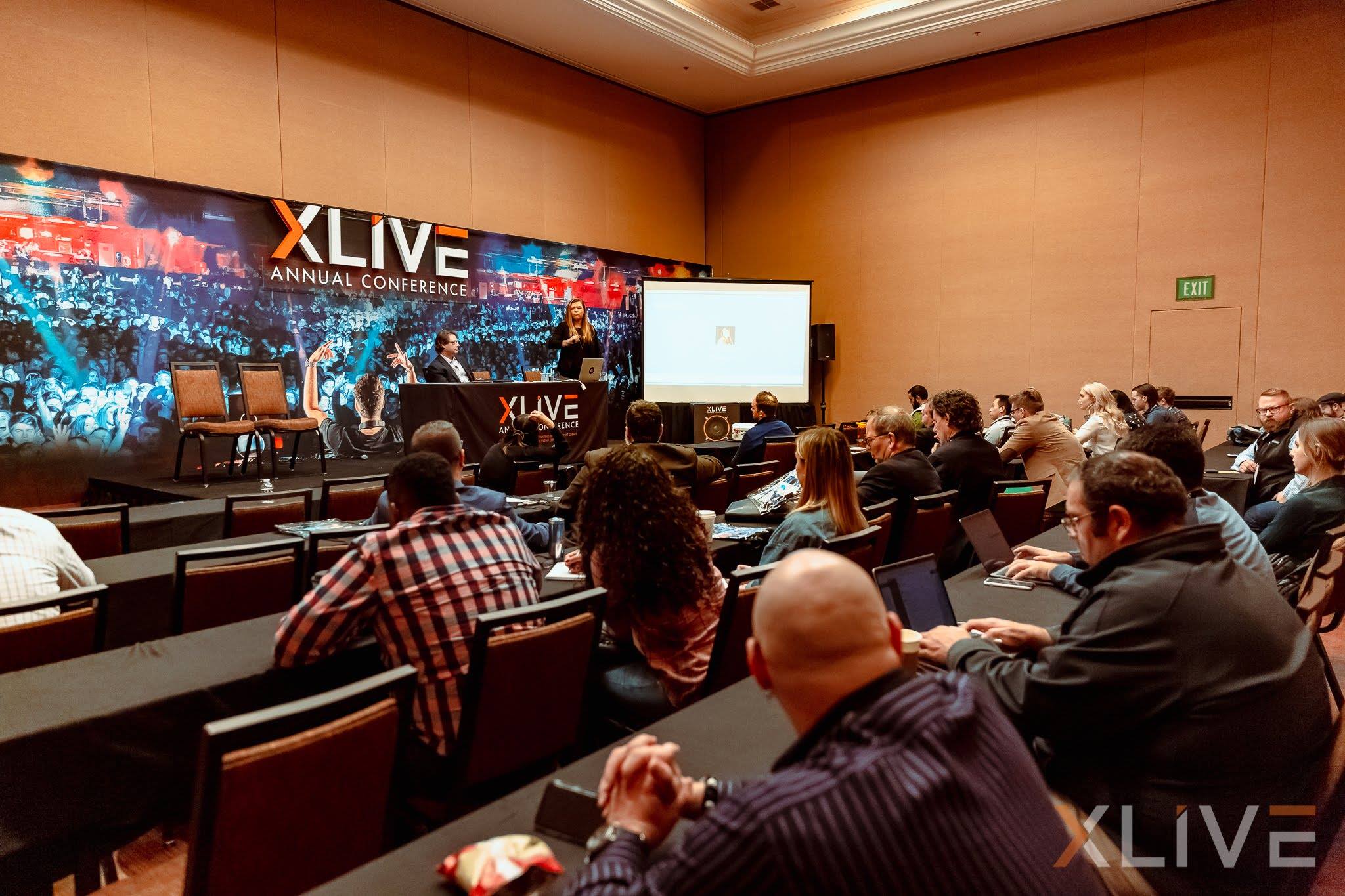 On the third day of the conference, XLIVE hosted the FestX Awards which recognized the most innovative, immersive, and beloved festivals that graced 2018.
Insomniac took home some wins for Secret Project (Best New Festival) and Electric Forest (Best Production Festival), while we also saw Dirtybird Campout win for Best Relationship with Fans. Food, wine, and tech pairings within festivals were also recognized. Since the FestX Awards were open to any festival or event on the planet, there were even some interesting festivals that clearly had flown under our radar which we want to explore next year.
Check out the full list of FestX Award Winners to see which events should be on your radar in 2019!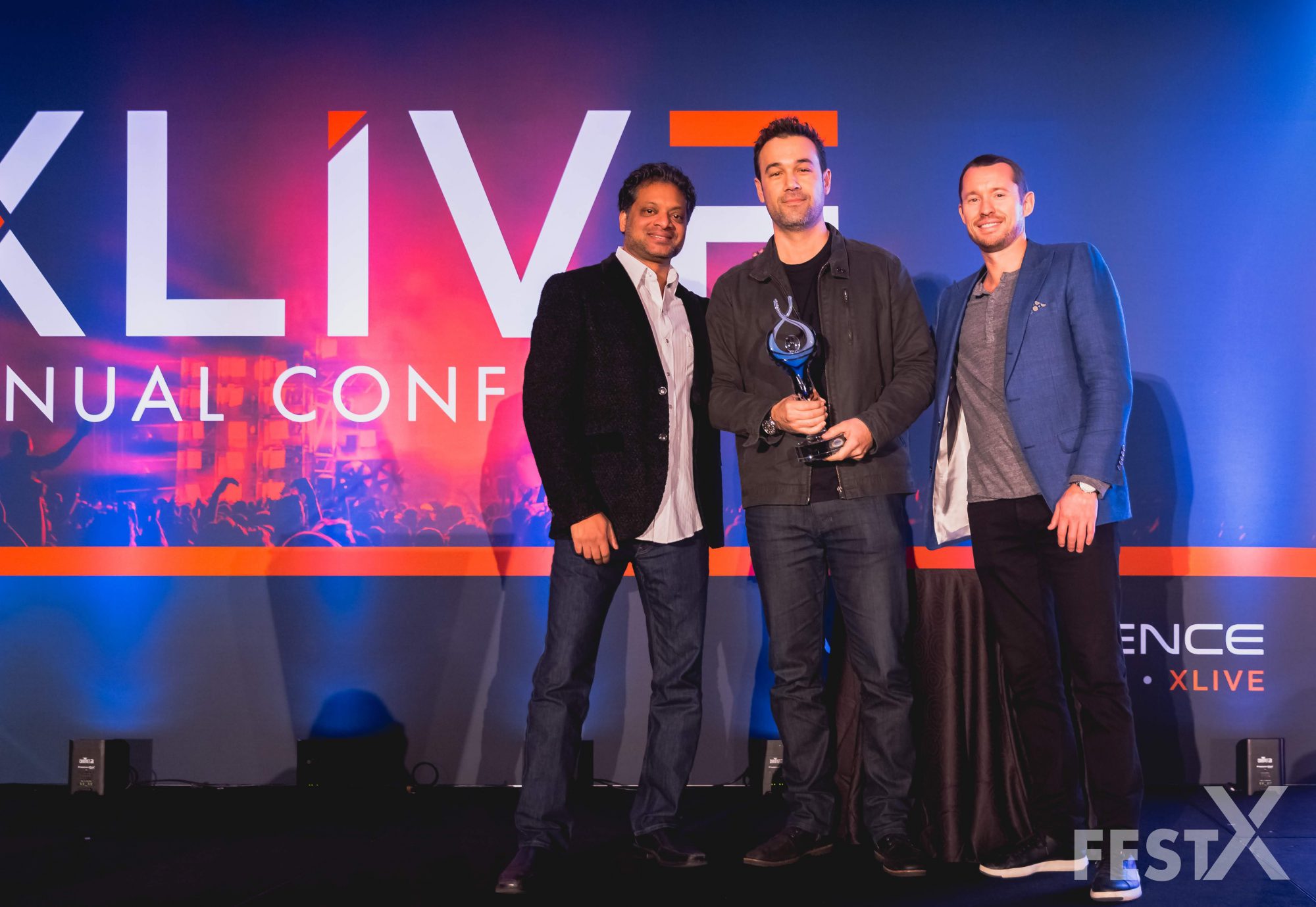 In addition, XLIVE provided plenty of networking opportunities both on and off-site to form some lasting connections with others in the industry.
Attendees got the pleasure of attending the brand new Area 15, filled with Meow Wolf's mesmerizing art and some delicious food and drinks, along with a Taco Tuesday sponsored by Eventbrite and some other after-hours events.
In fact, some of the best takeaways from our experience weren't just at the panels or keynotes themselves. Instead, it was actually interacting and having conversations with other members of the industry to hear about their experiences which isn't a common opportunity that many have. The ability to bounce ideas off others, speak in a small setting that isn't through a computer monitor, and feel the passion from others when they're chatting about concepts they've developed or implemented makes for a truly authentic experience.
So, is the XLIVE Conference for you?
If you're someone who is currently involved in the festival or eSports community or even if you're just looking to expand their knowledge of this scene in general, yes. There was a bit of something for everyone at the XLIVE Conference that could speak to anyone's level of involvement or time spent hosting events. Whether you are planning on starting your first festival or are just looking to hone your skills and increase your attendance, being able to learn about these topics and interact with industry leaders was well worth the admission.
---
Connect with XLIVE on Social Media: